Takashi Tomo-oka,Christmas Holly, A10101
In celebration of the holiday season now upon us, Ippodo Gallery is spotlighting a series of works which make for lovely gifts for you and yours. These works and more are available for a promotional price until January 5, 2023. Takashi Tomo-oka's Christmas Holly is a festive scroll that perfectly captures the spirit of Noel from a Japanese perspective. The evergreen holly with red berries is a religious symbol, but Tomo-oka's kaboku photography technique, which makes the image resemble a painting, accentuates the beauty of the plant.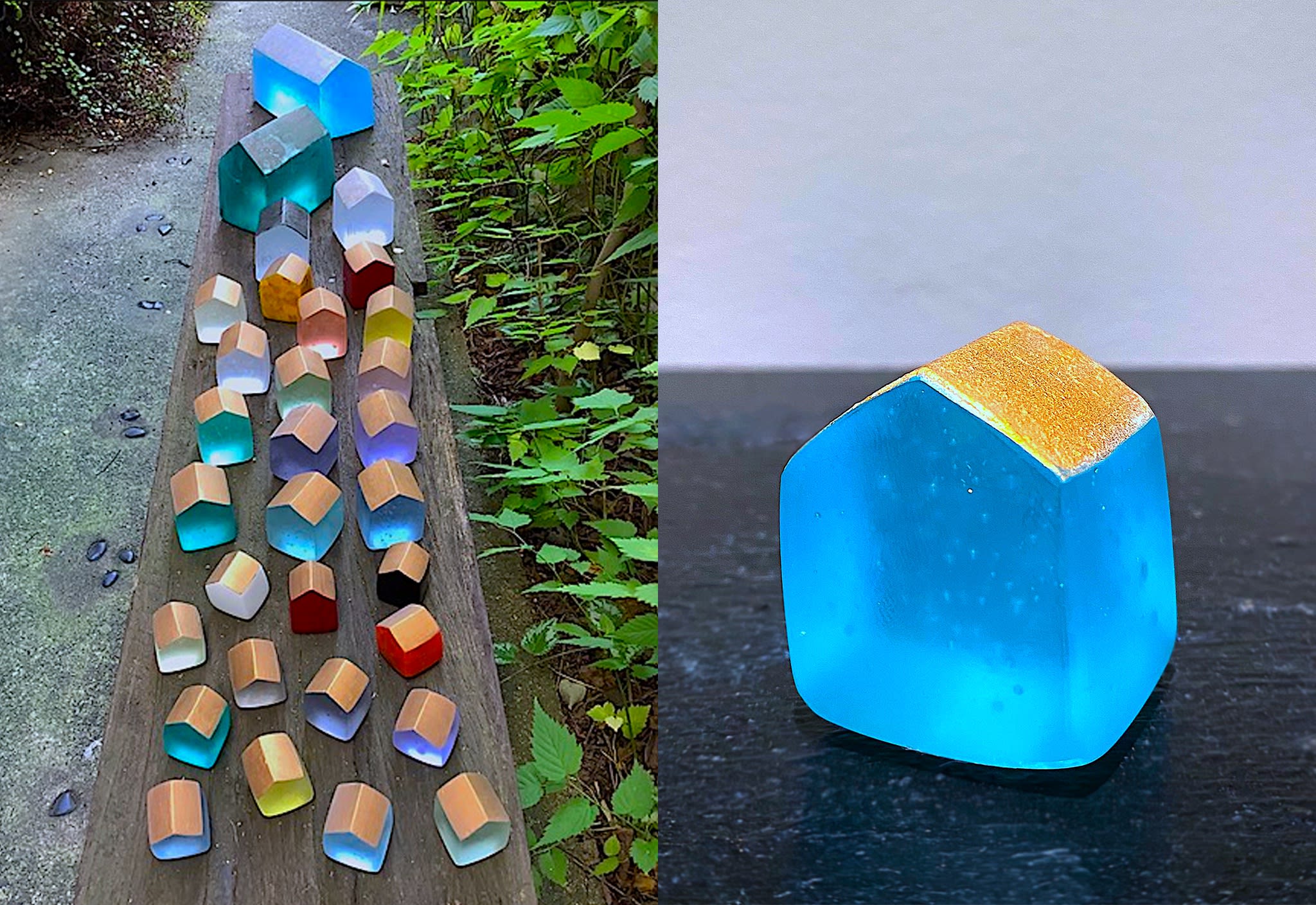 Katsuya Ohgita, Glass Houses, including B23054NP
Like the classic multicolor glass-ball ornaments that adorn the Christmas tree, Katsuya Ohgita's whimsical glass houses brighten the atmosphere with playful joy. The deep aquamarine small house seems cut straight from ice; a perfect souvenir to remember the feeling of the frigid winter seasons throughout the entire year.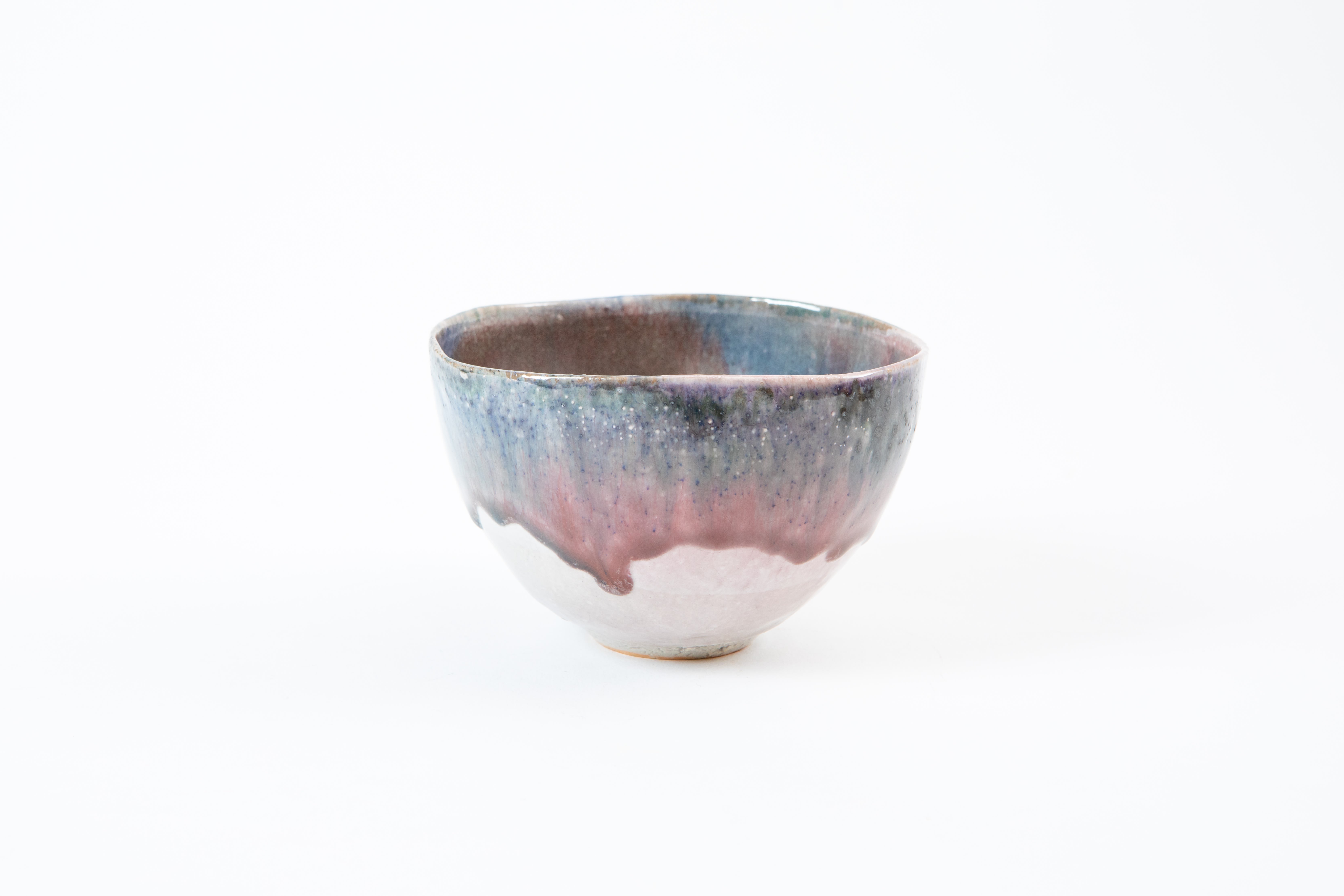 Yasushi Fujihira, Cinnebar Tea Bowl, C22322
Yasushi Fujihira's cinnabar bowl is an homage to his father, Shin. Though Shin has sadly since passed, he was famous for his use of cinnabar glazes. Fujihira's bowl captures the lusciousness of his father's work in purple, red, and blue like a jolly winter wonderland.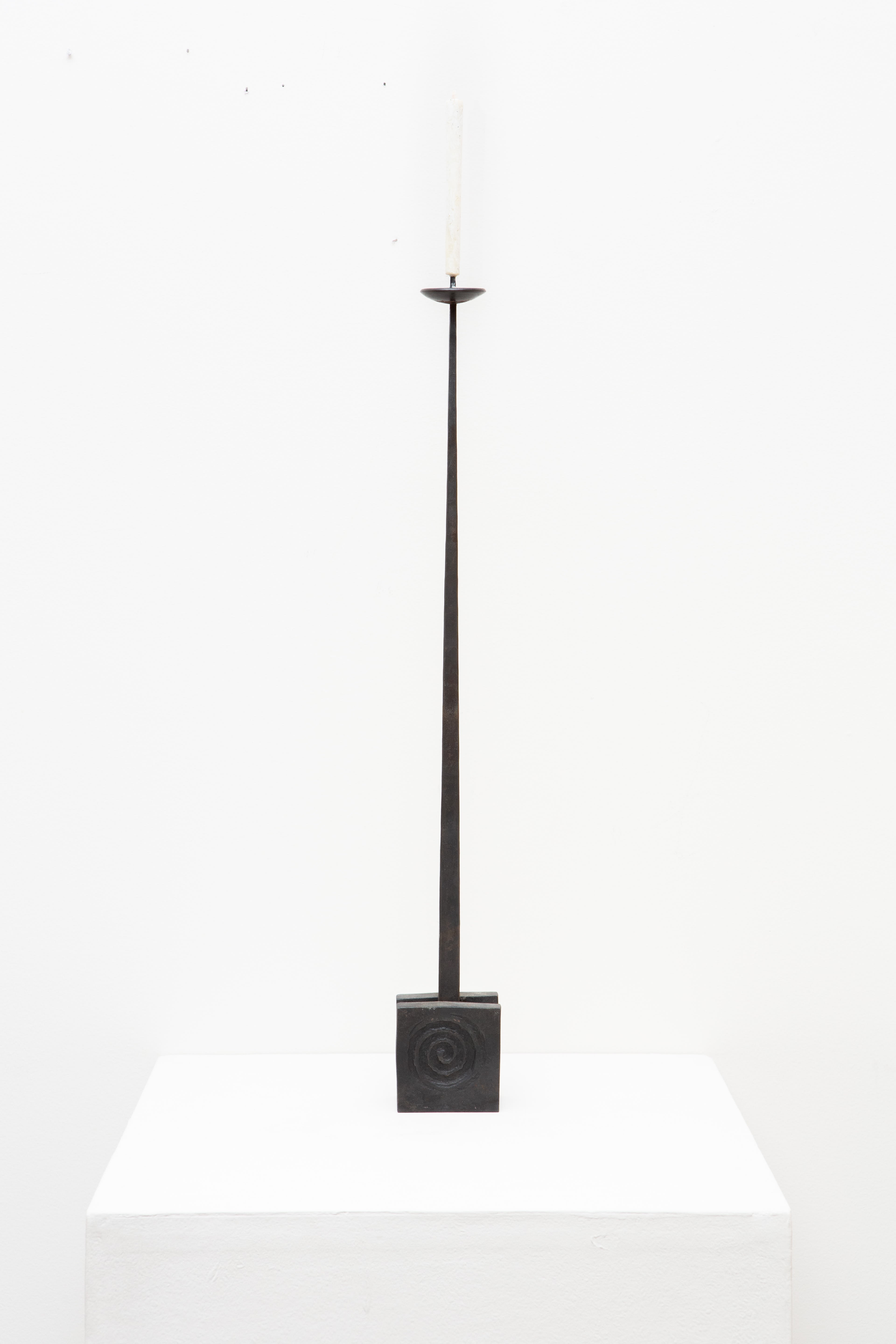 Hajime and Yasuo Ishikura, Candle Stand (B), B15351P
The Ishikura brothers, Hajime and Yasuo, forge burnished iron candlesticks with unique patterns sculpted by hand. The candlestands are ideally suited for the cold winter months as their purifying presence brings warmth that eminates from not just the lit candle, but also the carefully treated iron itself. The work of the brothers is included at Toranomon Shiba Church in Tokyo and the Osaka Shinai College Cathedral in Osaka.
Yukiya Izumita, Sekisoh Layers, C16815
Made to appear brittle and coarse from clay with rich salt-deposits, Yukiya Izumita's layered sculpture is organic like the rocky beaches of the artist's hometown. Izumita's process is a meditation on the material, and each layer is created by fashioning flat sheets of ceramic by hand.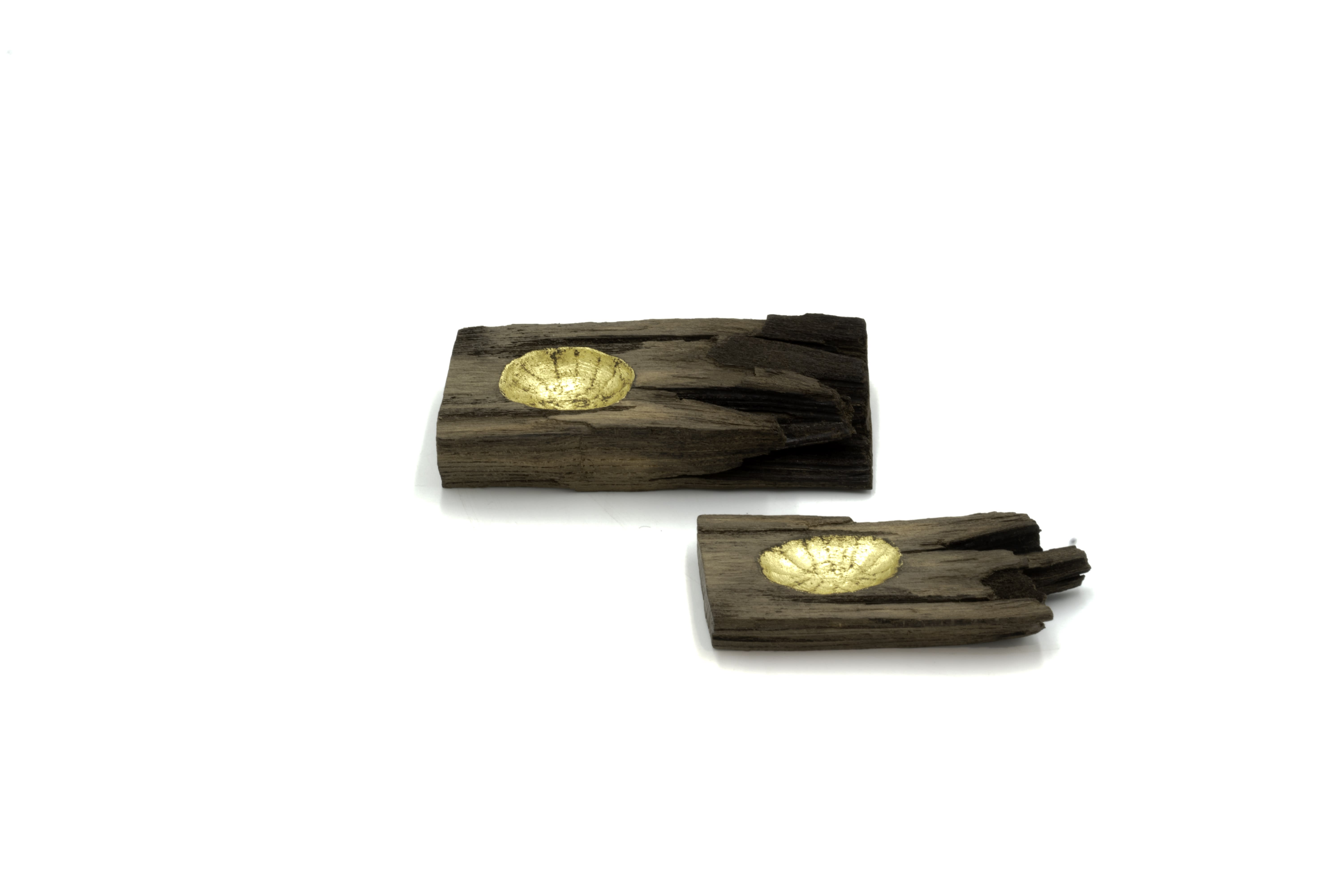 Jihei Murase, Jindai Keyaki Incense Container, C25089
Though we cannot carry the beauty of the Christmas tree with us all year round, the hewn incense container carries the festive and pure feeling of Noel. Jihei Murase preserves the original state of ancient Japanese elm using a clear urushi lacquer and emphasizes the beauty of the wood with a brushed gold powder within. The charm of Murase's incense container is his delicate balance between the natural structure of the material and traditional Japanese woodcraft techniques.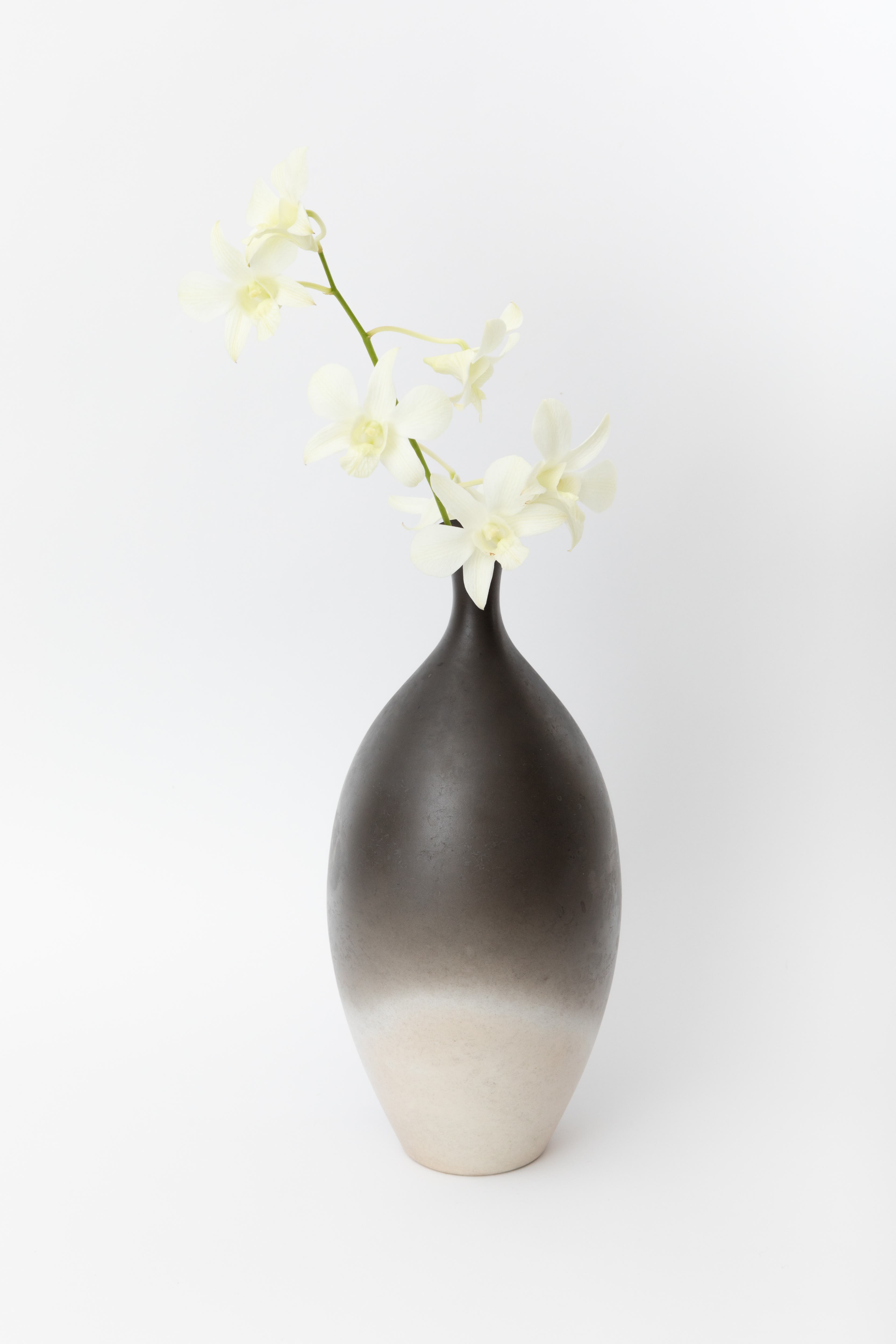 Kiyoko Morioka, 'Silver Crystal' Flower Vase, C20645P
Kiyoko Morioka's ombre vase in porcelain is simple and subtle — yet the depth of her rice-husk smoking technique creates an exquisite surface. Polished with a soft matte, the shades of black, silver, and beige are adorned with a dappled pattern. Morioka brushed the piece with a final layer of silver powder so that the surface shimmers like a shining star.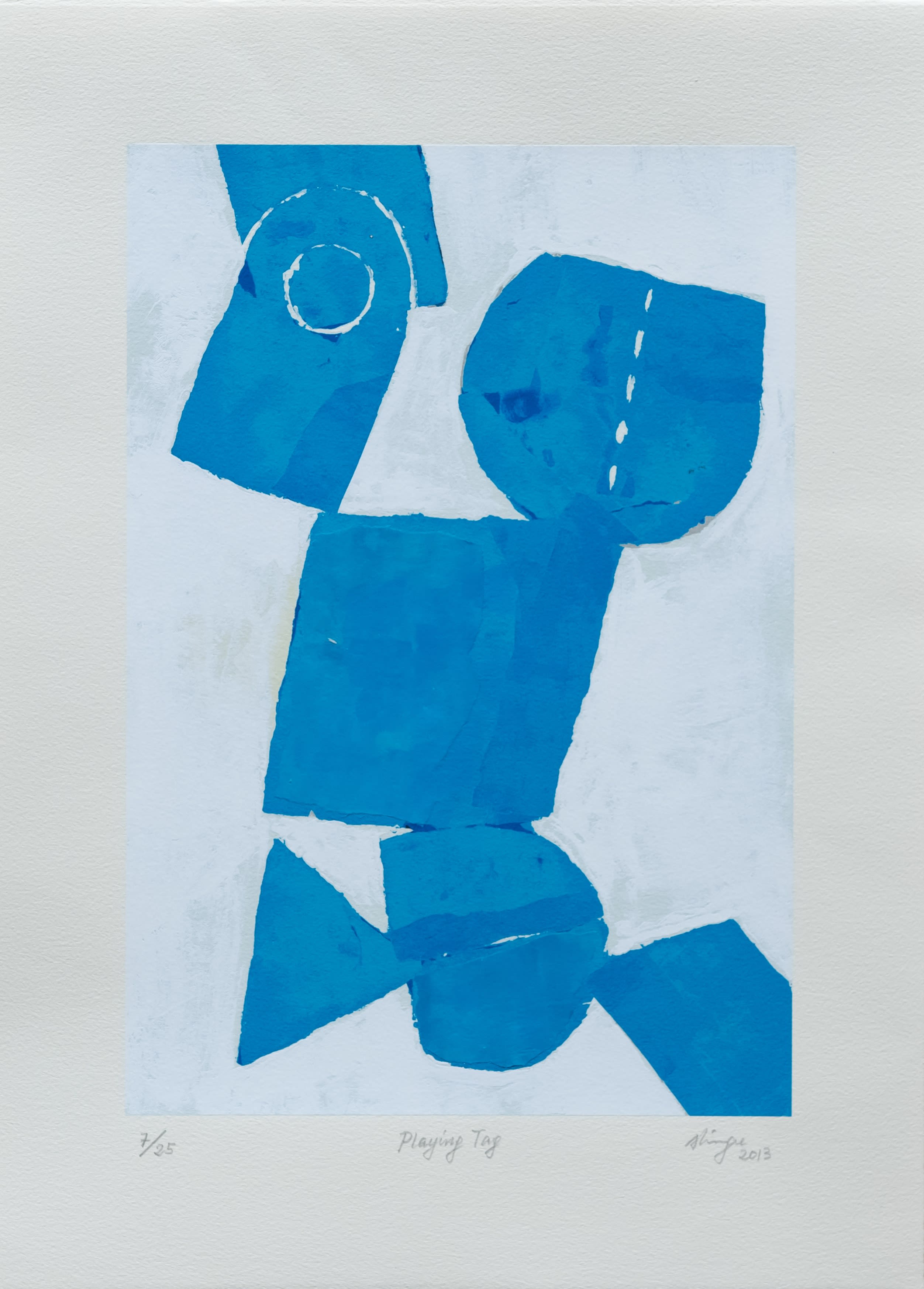 Susumu Shingu, Playing Tag, A24979
Susumu Shingu's abstract paintings are the genesis of his kinetic sculptures, joyful meditations in vibrant color. Playing Tag in deep indigo is a spirited reminder of the interpersonal relationships that make worth living, a message that resonates with the essence of the holiday season.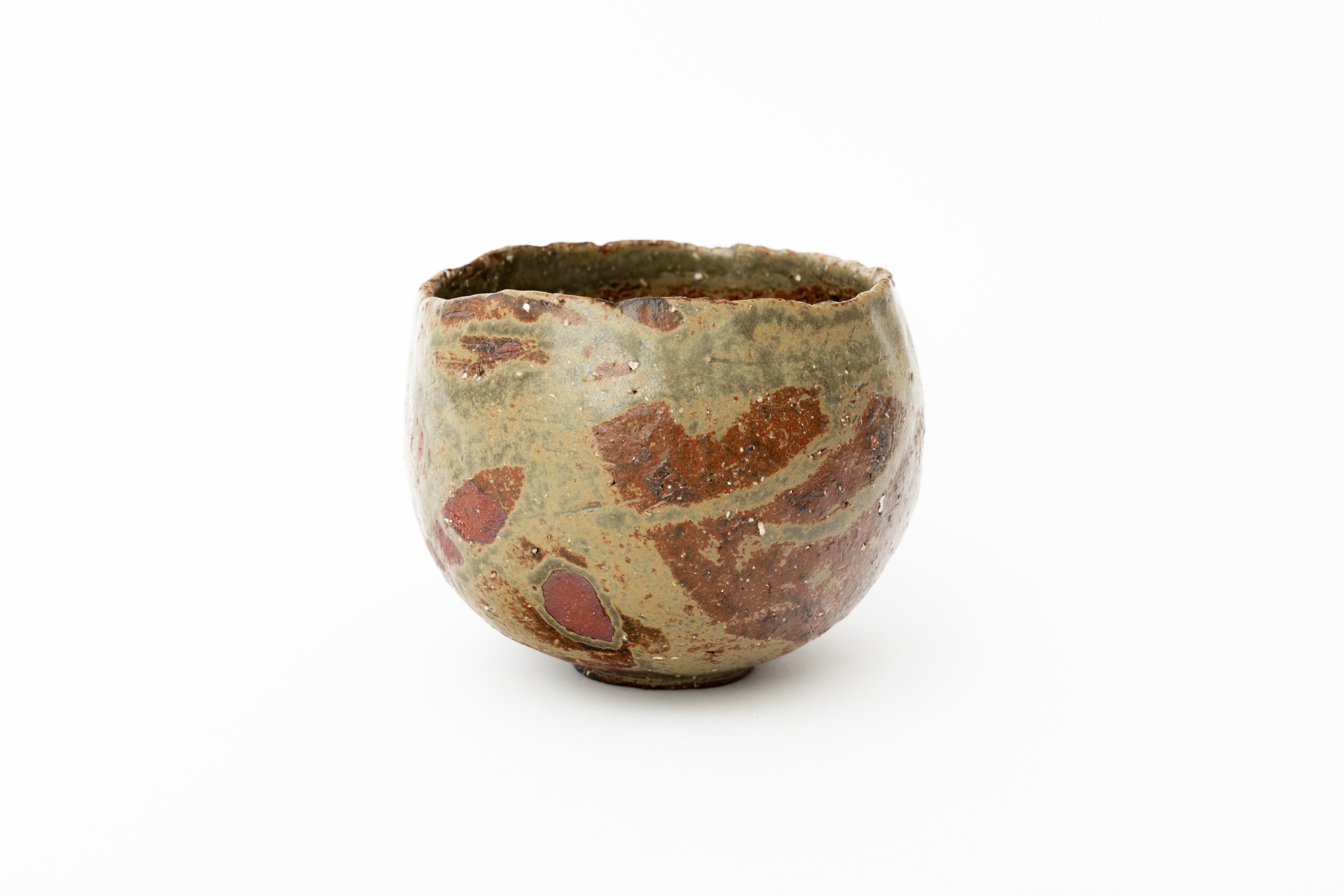 Mokichi Otsuka, Rustic Tea Bowl, C24229
From all of us at Ippodo Gallery, we wish a joyous and comfortable holiday to you and yours. Please come experience these festive artworks and more at our 32 E 67th St., 3rd Floor location from now until the new year. The gallery welcomes all visitors at our normal operation hours as we prepare to conclude Susumu Shingu's Sculpting with Wind on December 29. The gallery will be closed on December 24 and 31. Extreme Surfaces, a continuation of Ippodo Gallery's debut showing at Design Miami, will commemorate an exceptional collection of cutting edge kogei artists with an opening reception on January 12, 2023.