Terumasa Ikeda, Blue-Beryl, C25706P
Urushi lacquer, which comes from the lac tree, is a material used in Japanese sculptural art, painting, and functional items since ancient times. Most commonly deployed for celebratory items, such as tea caddies and incense containers, the medium changes profoundly during the course of the artwork fabrication. What begins as a liquid—which can snare gold powder or mother-of-pearl within its adhesive veneer—dries, becoming a solid mode of decoration. Japanese lacquered objects are famous for their reflective, mirror-like sheen, which is the product of intensive polishing of the surface down to a sheer plane. It is at the end of the lacquer's transformation when the artist decides to interrupt the cloying perfection of the object, creating its definitive character.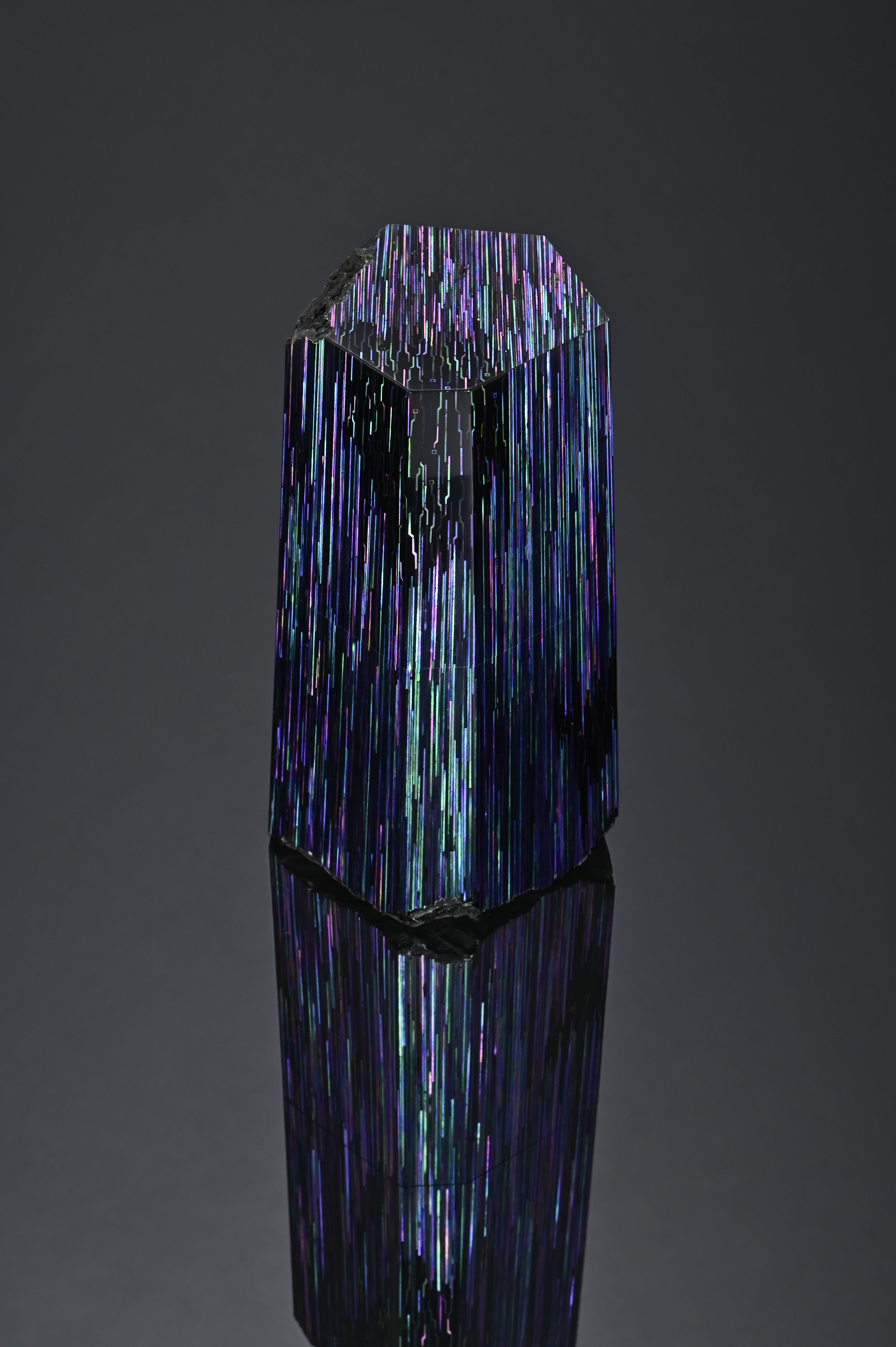 Terumasa Ikeda, Blue-Beryl, C25706P
Terumasa Ikeda's Blue Beryl is one of the nineteen artworks included in artist's debut overseas exhibition. Working in Kanazawa—a town known for lacquerware for generations—Ikeda includes the kawarinuri technique. Breaking up the surface in the most literal sense, kawarinuri describes the effect of creating variation and disturbance. These values align with the Japanese philosophical terms wabi and sabi, as the feeling of erosion or weathering expresses the impermanence of organic materials.
Terumasa Ikeda, Error-02, C25711P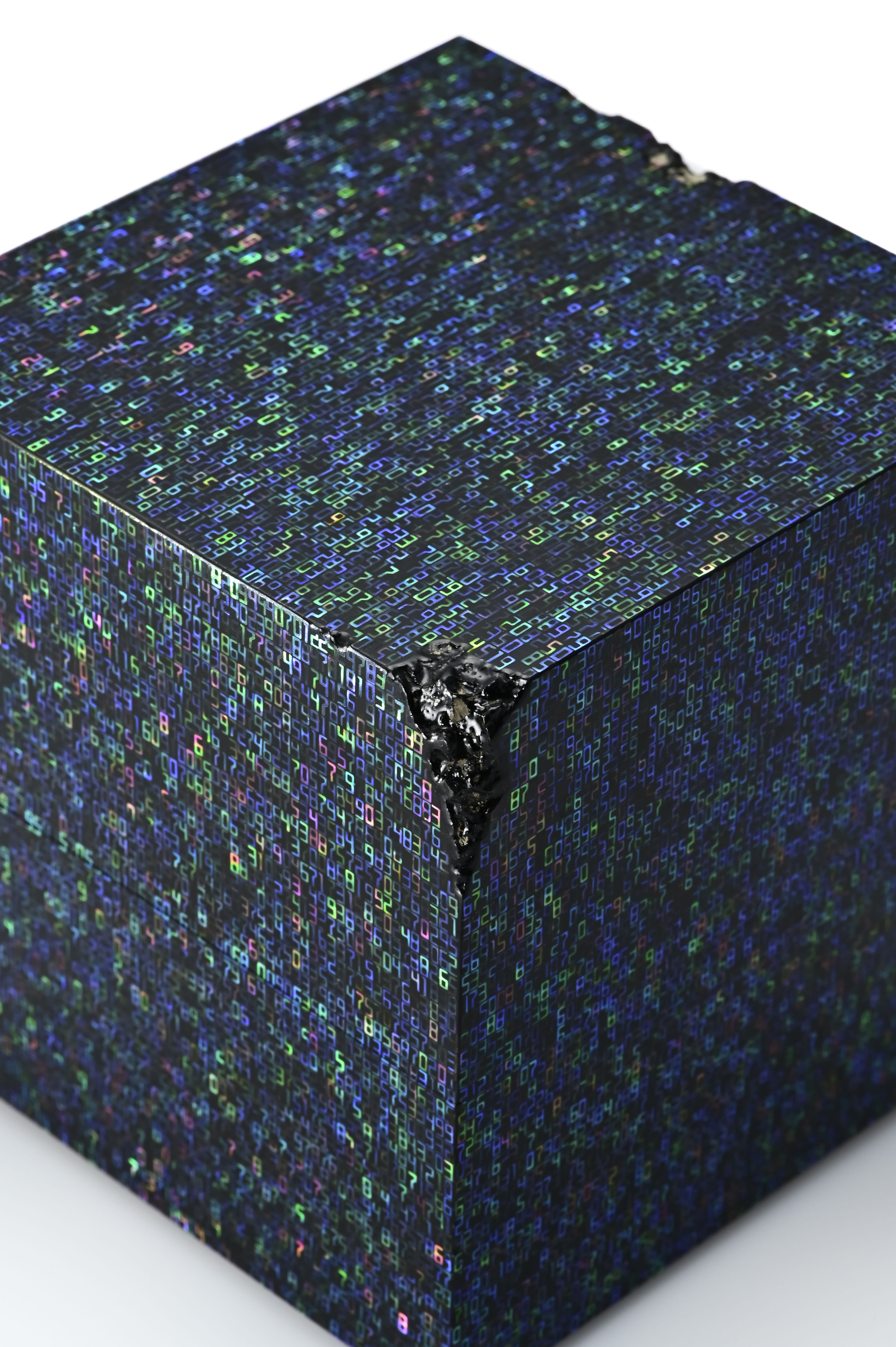 Terumasa Ikeda, Error-02, C25711P
However, lacquer is a material known for its longevity, sustainability, and durability. What's more, Terumasa Ikeda is determined to emulate the deep black void of modern computer and phone screens, and so he polishes the lacquer surface until the finish is devoid of error. A world lacking mistakes is an unsettling place, and though Ikeda strives to reflect the technologically advanced "plugged-in" era, the modern age is not without flaw. The dichotomy of the kawarinuri areas of distress with this perfect façade introduces an opportunity for introspection. For both Ikeda and the legendary lacquer artist Zeshin, whose kawarinuri lacquerwares are much coveted, beauty is not flawless.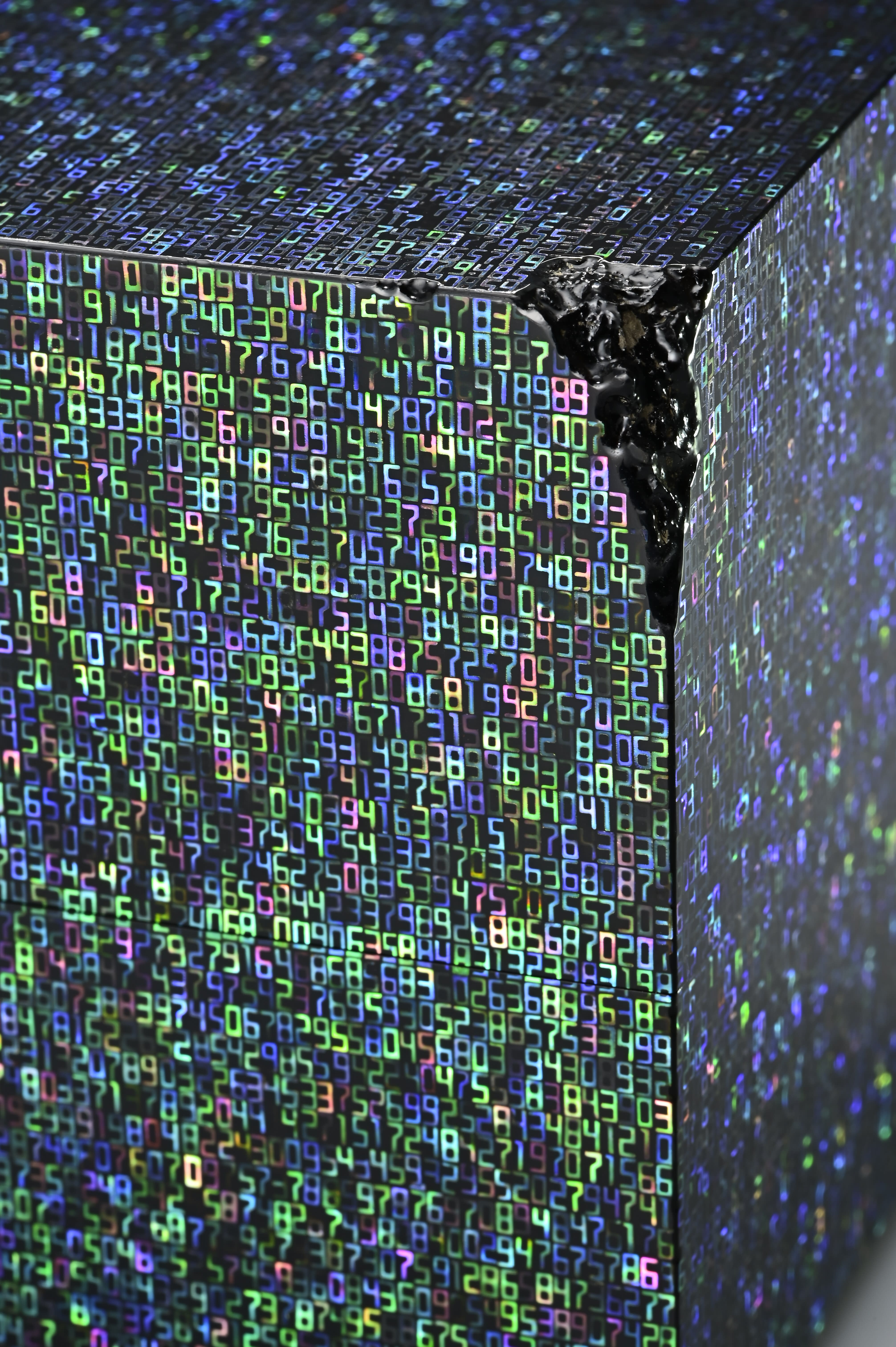 Terumasa Ikeda, Error-02, C25711P
The artist Zeshin (1807-1891) was a lacquer maker widely beloved for his creative approaches to traditional forms. The two examples shown below, both lacquerwares designed to mimic sumi charcoal blocks, demonstrate the artist's sensibility and preference for the weathered appearance. Though these two pieces are now antiques, at the time of their creation the kawarinuri technique expressed an appreciation for imperfection and the feeling of use. Other forms of lacquering technique, such negoro, are similarly appreciated as they seem to display the passage of time and repeated handling of the objects by people.
Zeshin (1807-1891), Old Sumi Ink-Form Incense Container

Zeshin, Old Sumi Ink-Form Pill Case
Zeshin gained international fame as his artworks were often recreations of all sorts of surfaces and shapes in lacquer. Terumasa Ikeda's Error403 box includes extensive use of kawainuri, emphasizing the "error" aspects of the futuristic raden inlay. Ikeda uses kiso hinoki cypress for his lacquerwares, allowing light to pass through the ultra-thin wooden structure. This preparation permits Ikeda to create deep crevices in the box while still maintaining the lacquer illusion. The result is a science fiction-style time capsule that seems to have weathered an apocalypse yet to come.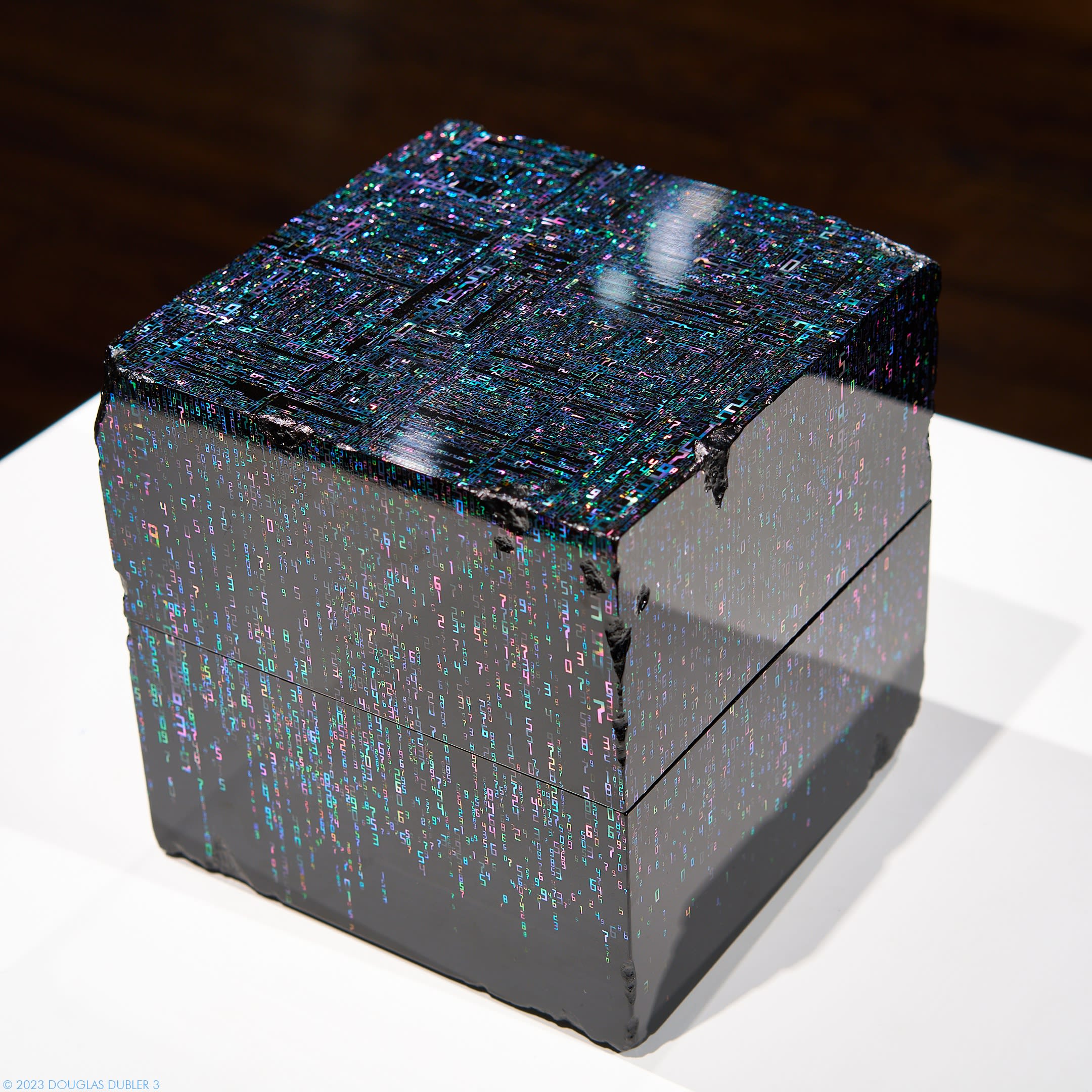 Terumasa Ikeda, Error403
Terumasa Ikeda, Error403
Terumasa Ikeda: Iridescent Lacquer remains on view at Ippodo Gallery New York until April 20th, 2023. An artist talk, featuring the artist during his visit to New York and art historian Deborah A. Goldberg, Ph.D, is available on the Ippodo Gallery website, and more information about Terumasa Ikeda's artworks can be found in our viewing room.
References: Dōshin Satō. Zeshin: Shibata Zeshin No shikkō, Urushie, Kaiga. Nezu Bijutsukan, 2012.