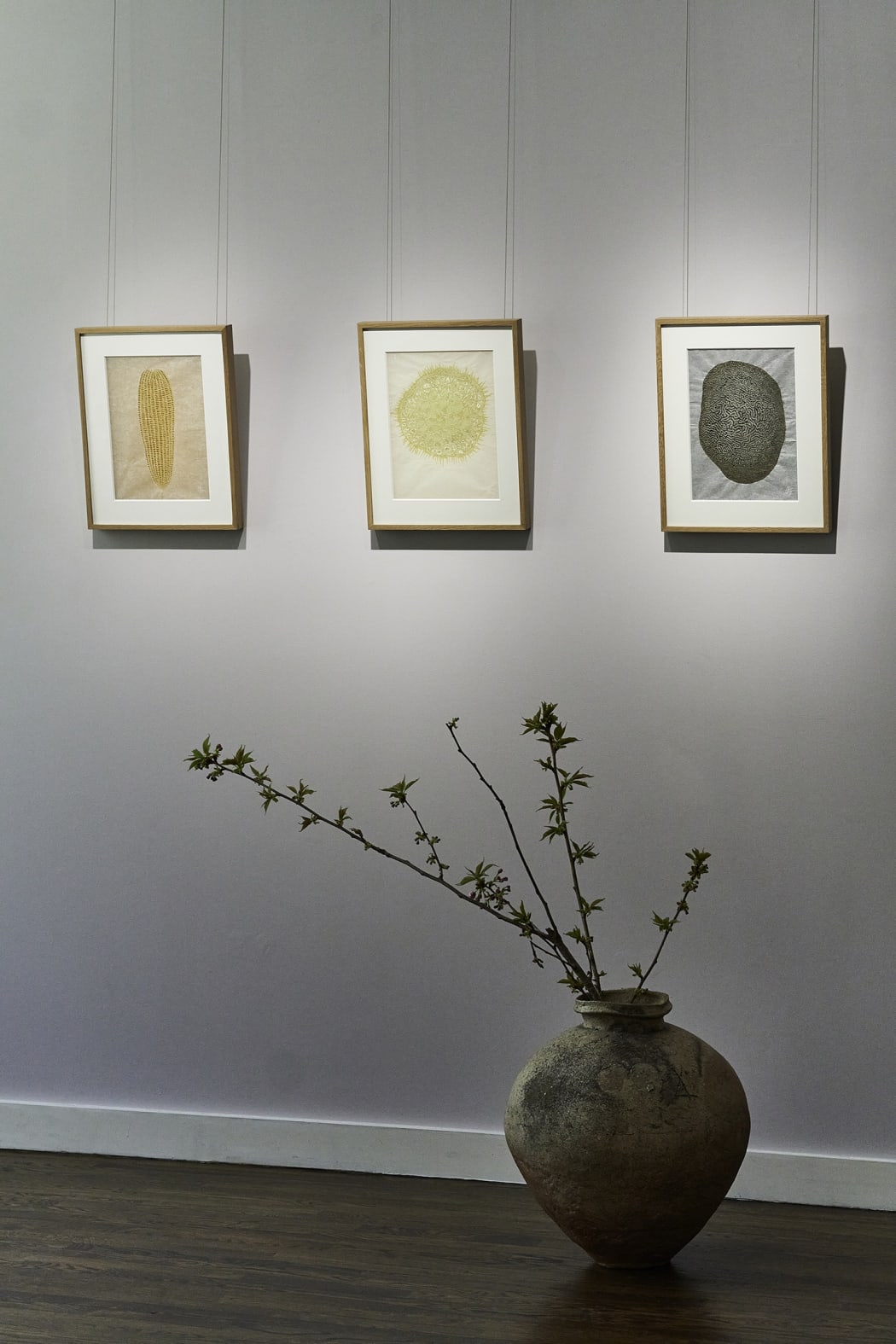 Mami Kato, Installation (A25687), (A25688), (A25688)
Mami Kato is a sculptor best known for her work in natural materials (eggshell, straw, wood) and resin, and now, on view in Panta Rhei: Everything Flows at Ippodo Gallery, Japanese washi paper.
A highly variable category, washi is a handmade paper fabricated from fibrous plants. Carrying with it more than a thousand years of history, the regional variance of the base components (gampi, mulberry kozo and mitsumata are common) leads to all sorts of textures and unique properties. Mami Kato's featured series deals with the long, thin, yet durable tendrils of the manually harvested, Japanese-native gampi.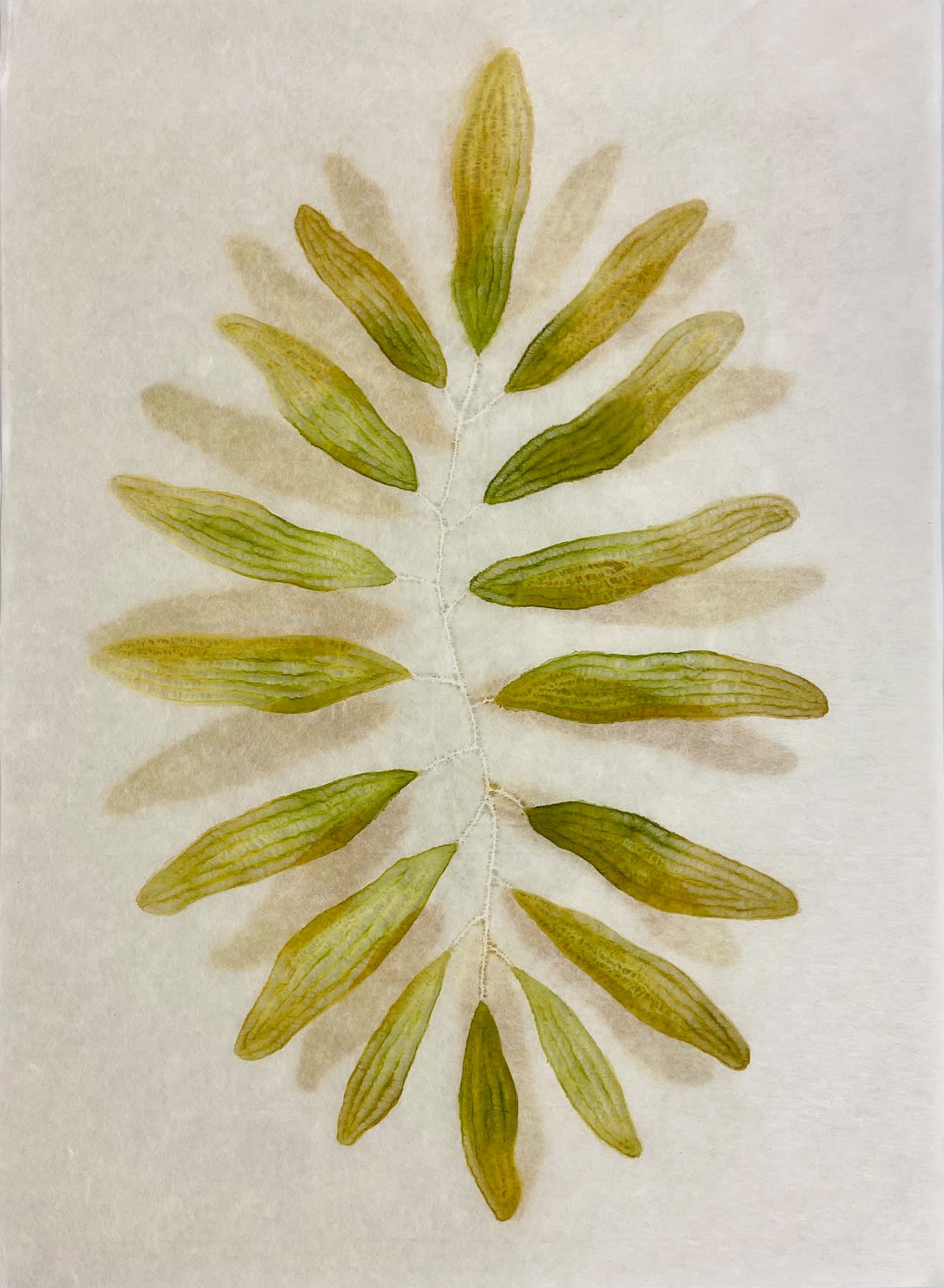 Mami Kato, Plant Sway (green) [Unframed], 2023(A25692)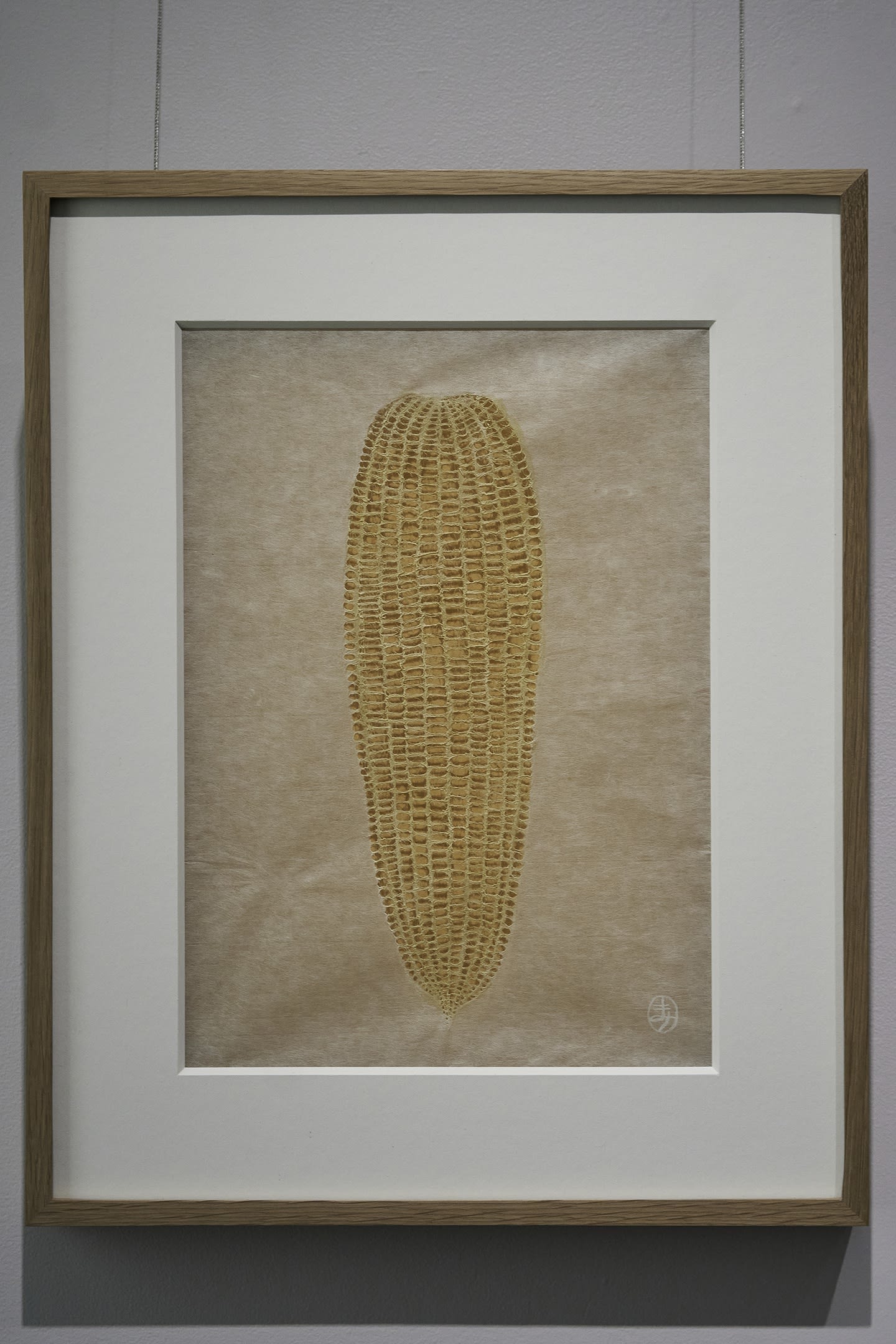 Mami Kato, Lace-leaf [Framed], 2022 (A25687)
Fabricated in water, the raw strands gradually stack atop one another and bind together to the effect of a long-lasting paper. Enter Mami Kato's exacting and sculptural technique. Thin needles dissect each stand illuminated against the backdrop of a light box. Piece by piece, Kato reorganizes the structure of the gampi until she is free to form something new entirely.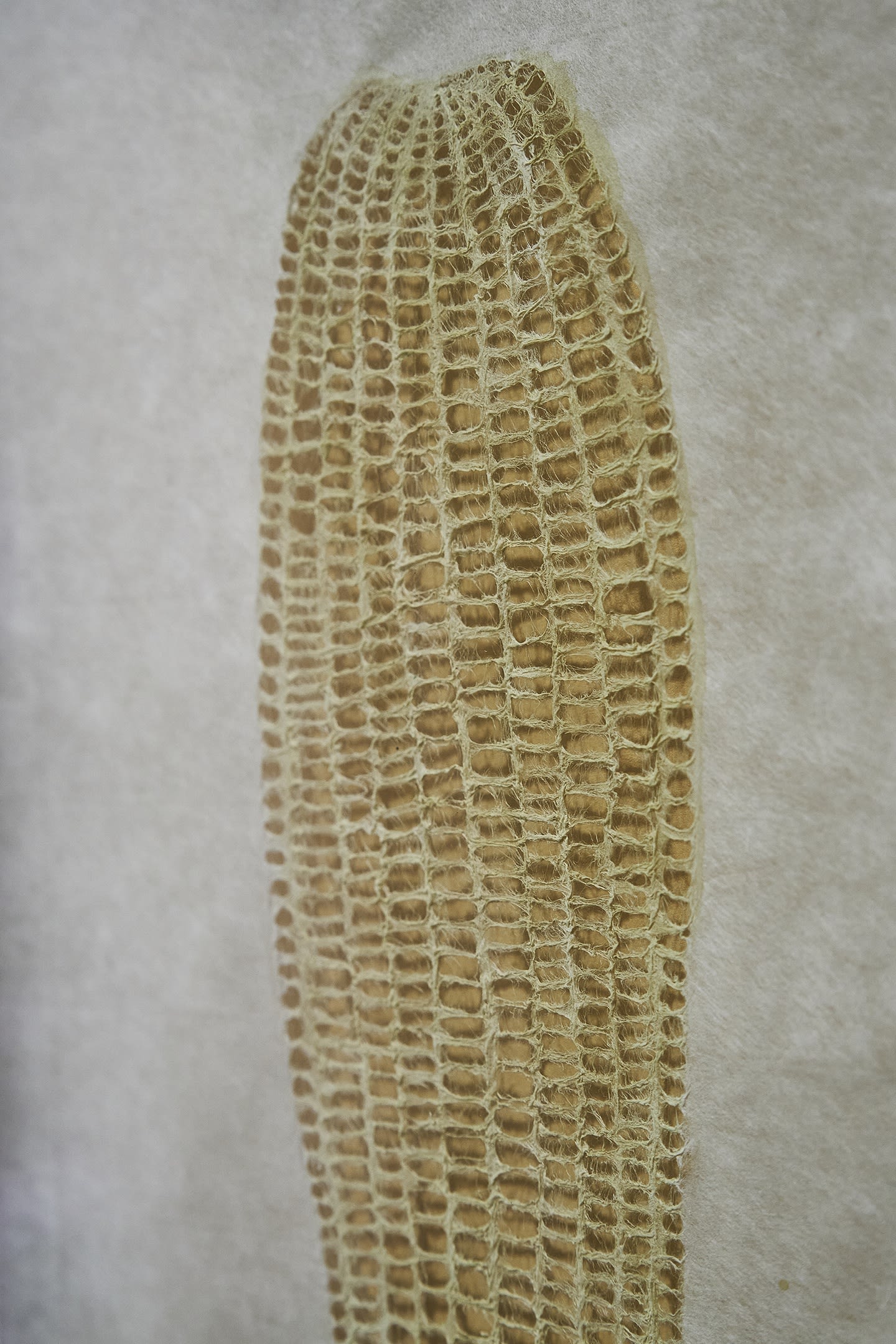 Mami Kato, Lace-leaf [Framed], 2022 (A25687)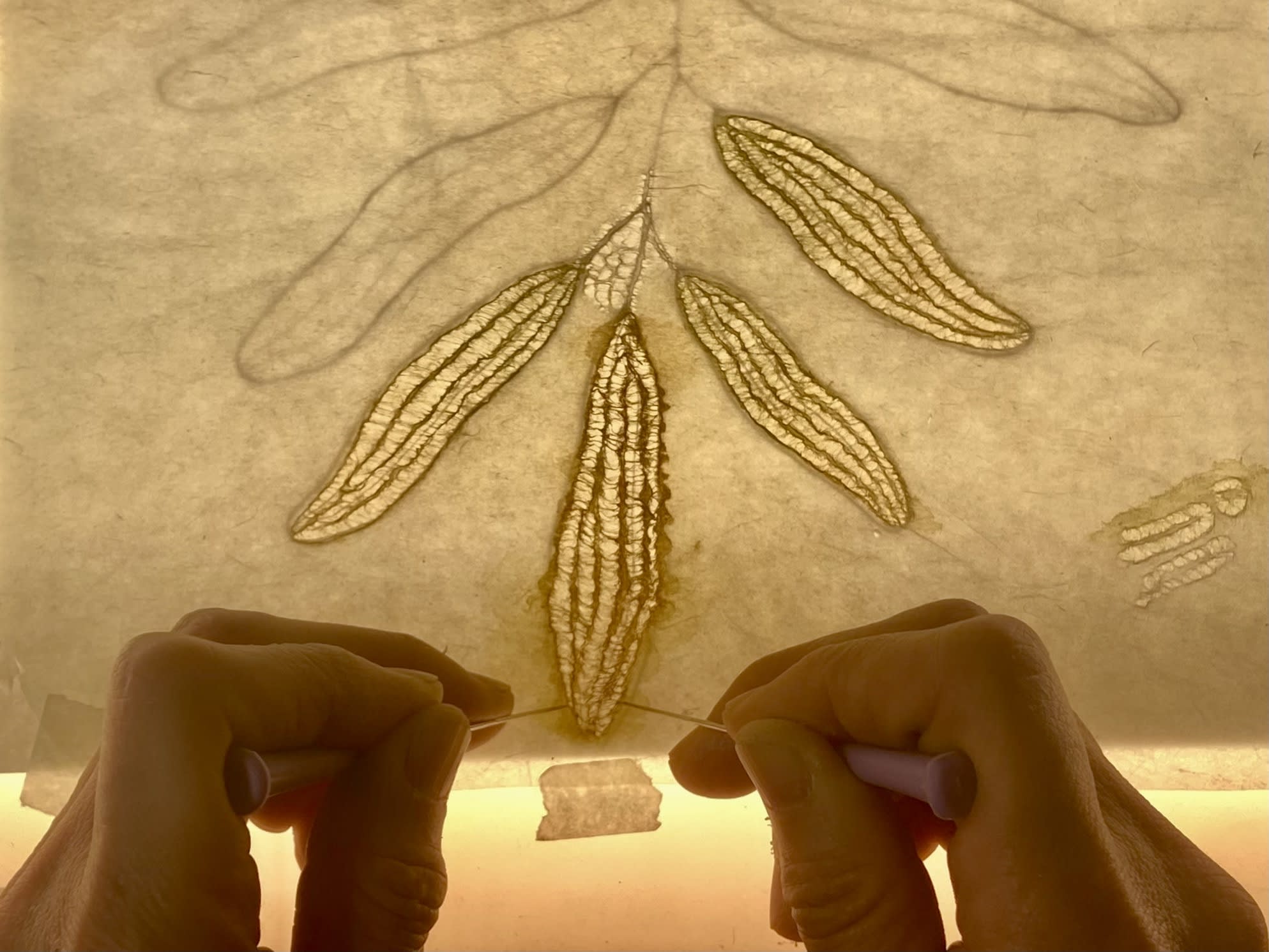 Mami Kato at work, 2023
Working with a microscope, Kato's woven creations are impressions of the anatomical structure of an organism submerged in water or protoplasm. Her hands are entangled with the paper; rather than relying entirely on her vision, her hand-eye coordination guides her process. The layered quality of the gampi-washi lends itself excellently to Kato's subject matter. She designs each piece so that a shadow passes through the ultra-thin paper, outlining the apparatuses of the creature. Kato's hyper focused practice perfectly captures the impossibly delicate organelles or bodily structures of the life form.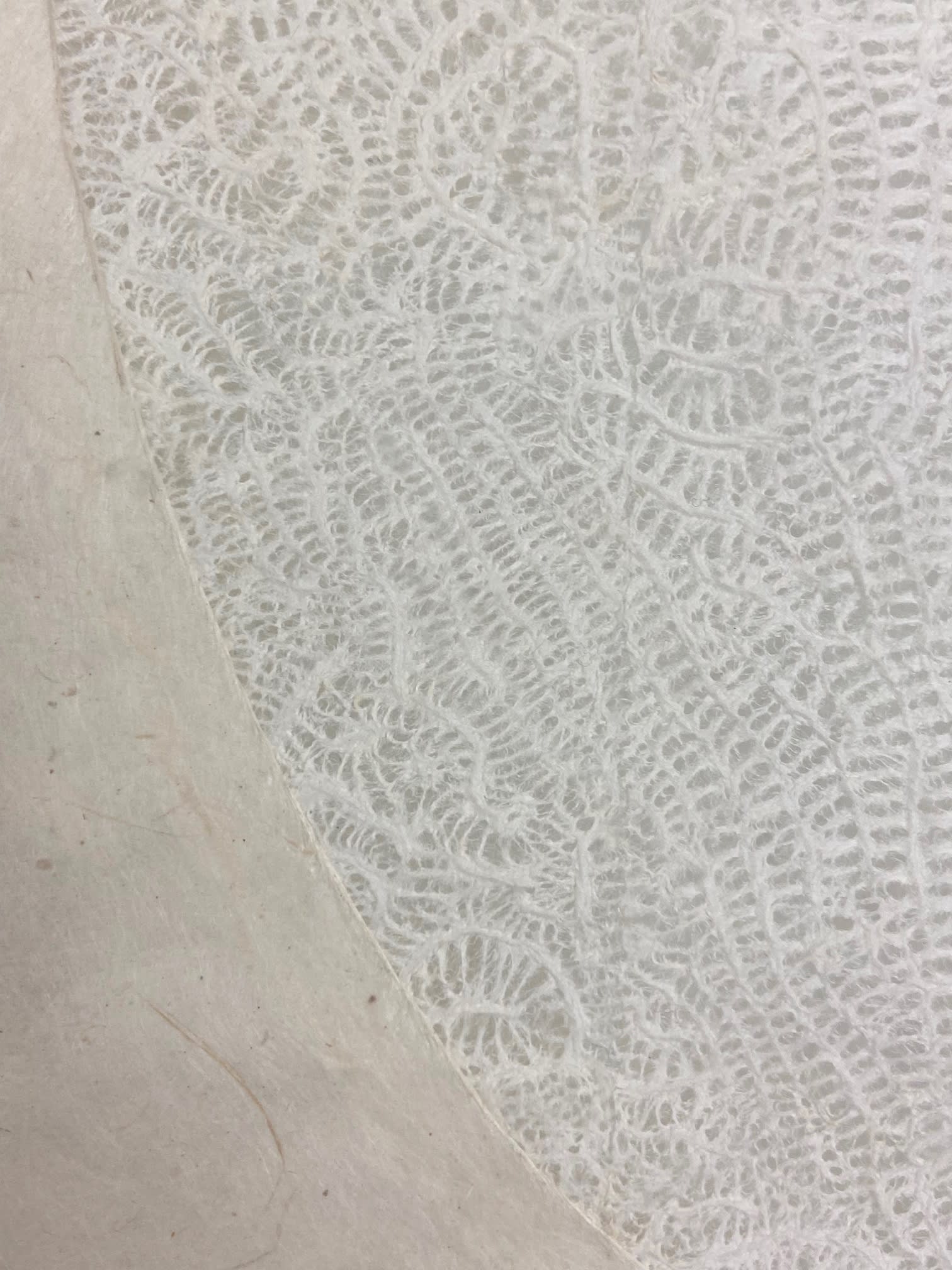 Mami Kato, Detail of Coral (white) [Unframed], 2022 (A25694)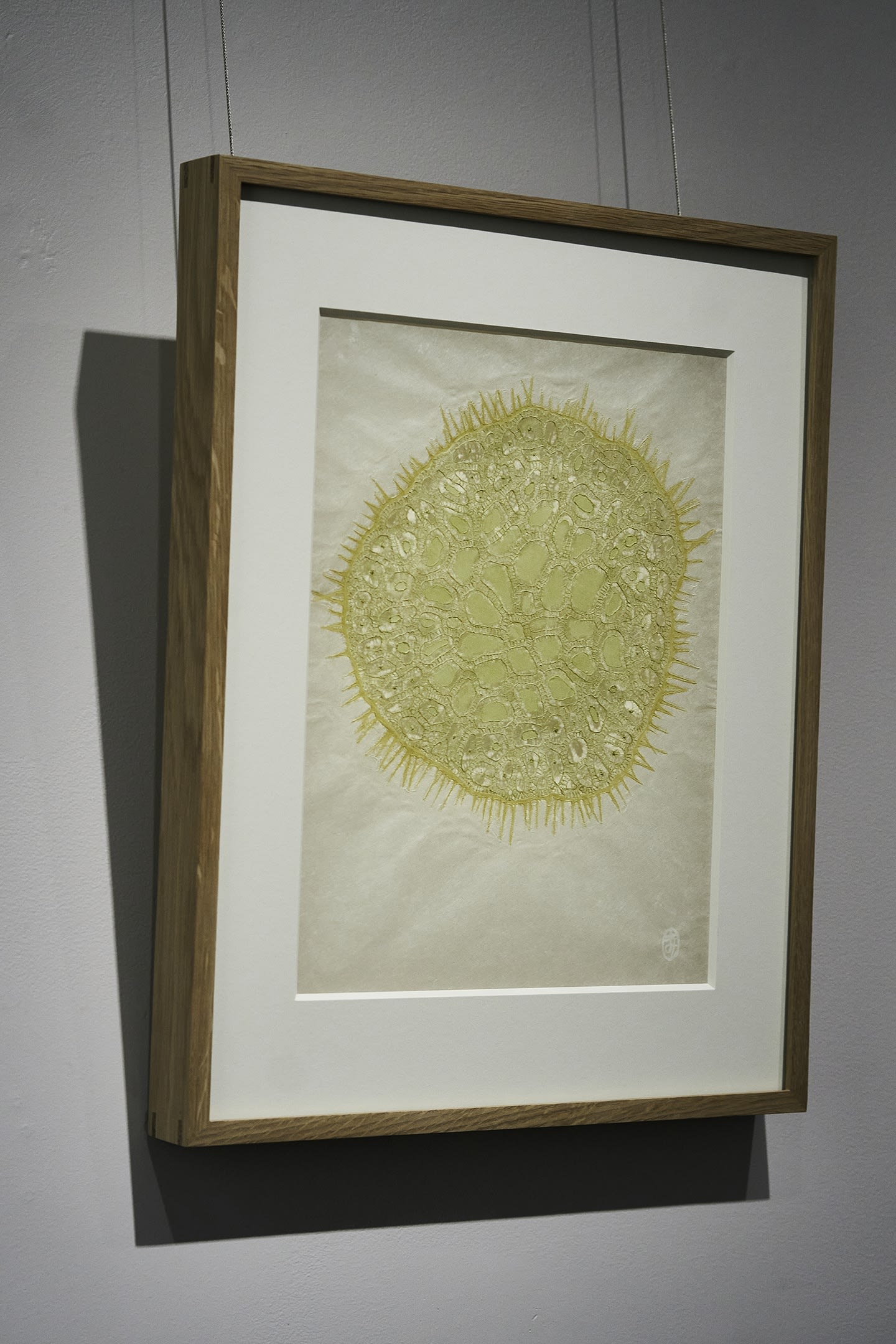 Mami Kato, Kunsho-mo plankton [Framed], 2023 (A25688)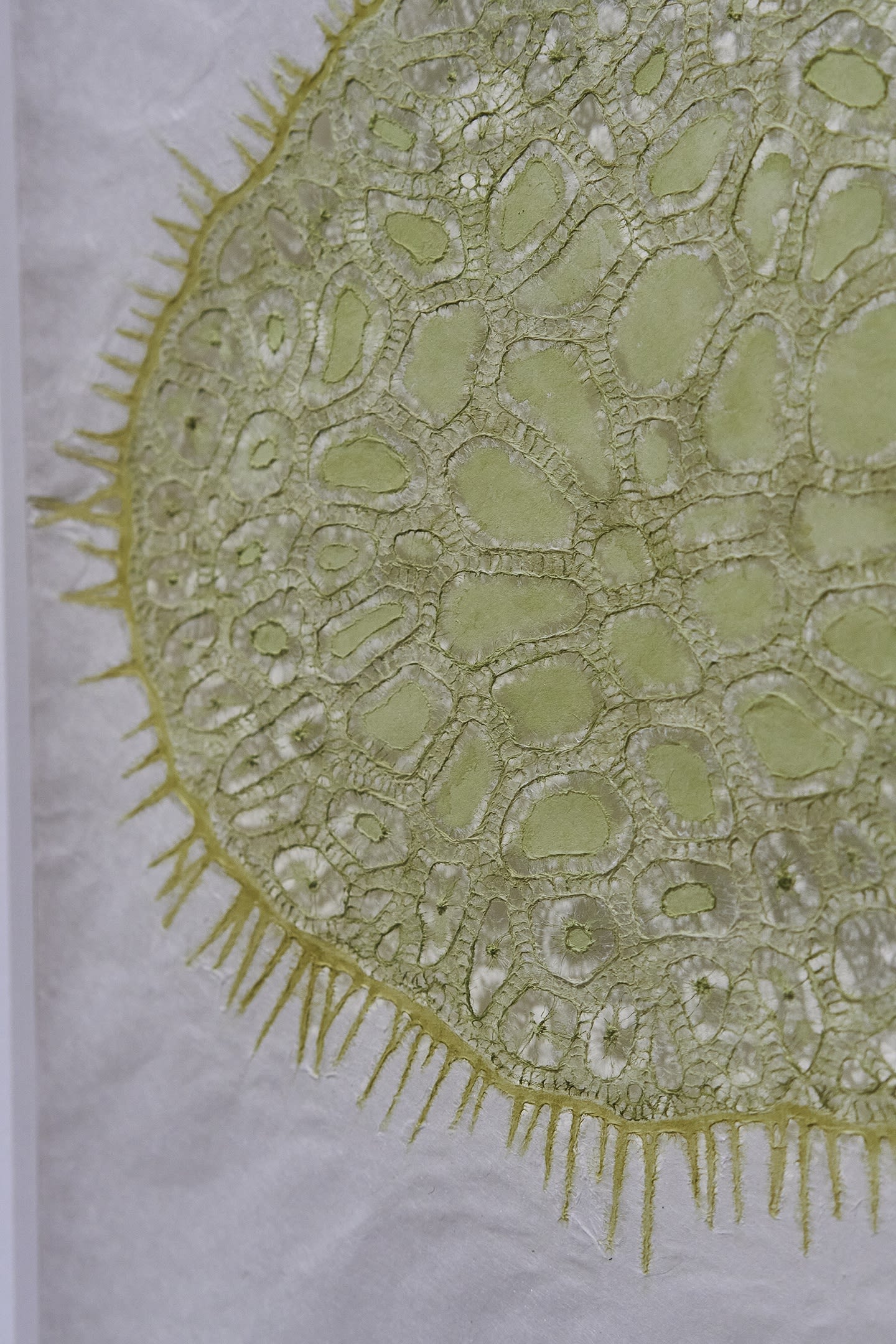 Mami Kato, Kunsho-mo plankton [Framed], 2023 (A25688)
Please join us at Ippodo Gallery New York for Panta Rhei: Everything Flows, on view until May 27, 2023. Kato's work is accompanied by the washi fine art of four other Japanese artists! Artists Mami Kato and Yasue Maetake join Ippodo Gallery director Shoko Aono in an Artist Talk discussing their washi artworks, now featured on our website.