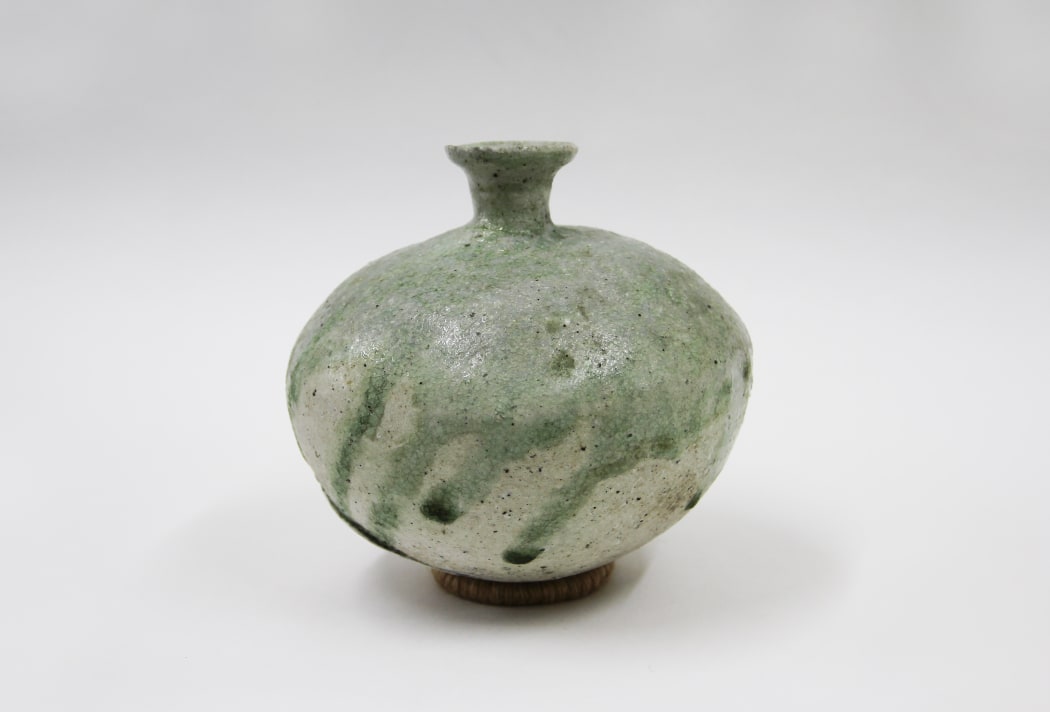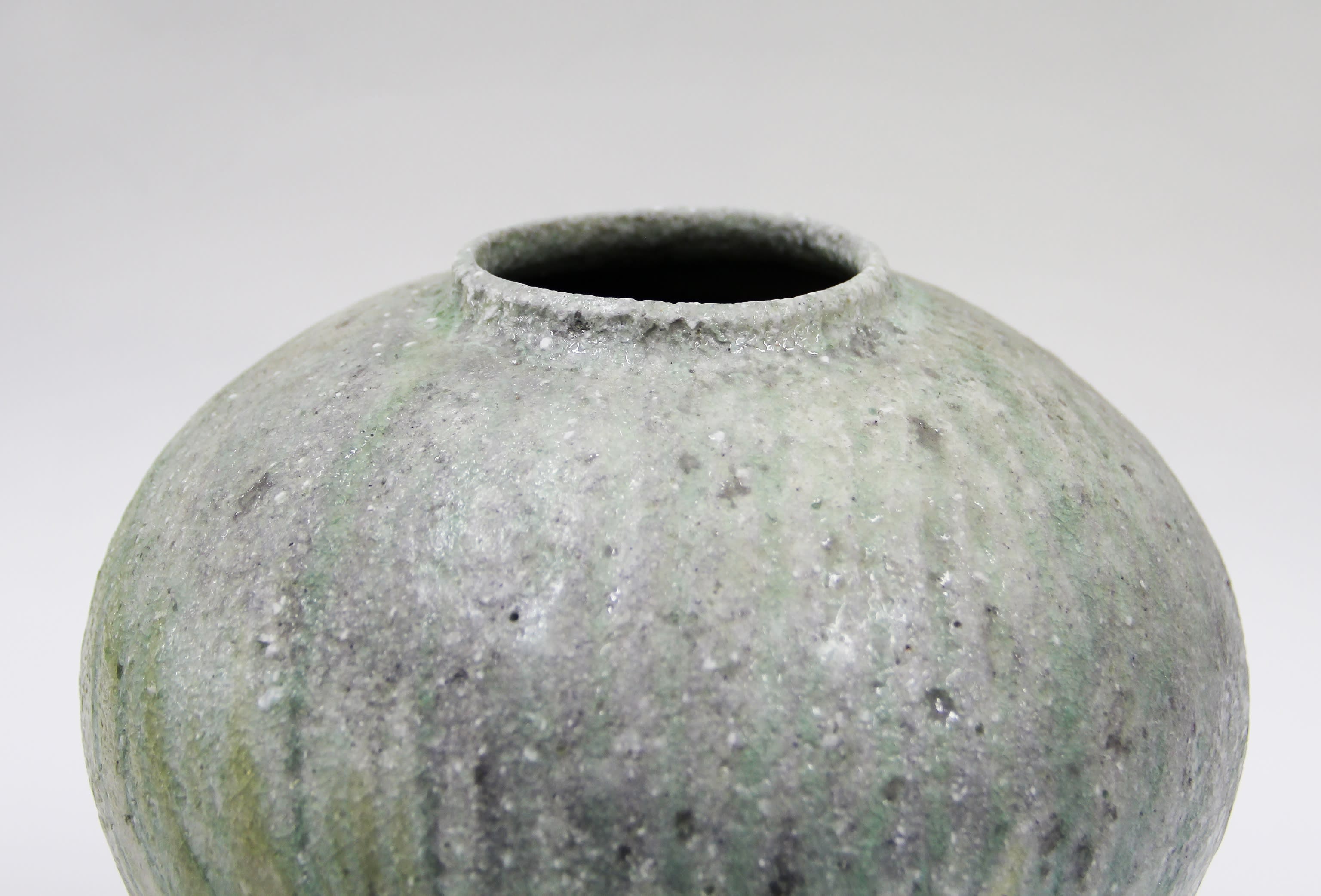 Featuring Yui Tsujimura's newest works, we have his signature natural ash glaze pieces. Characteristic of Yui Tsujimura, these pieces exert a calm, soft energy.
Delicate colors of green and blue drift throughout the surface of the ceramic form.
Speckles of dark green copper oxide dance around the surface of the piece.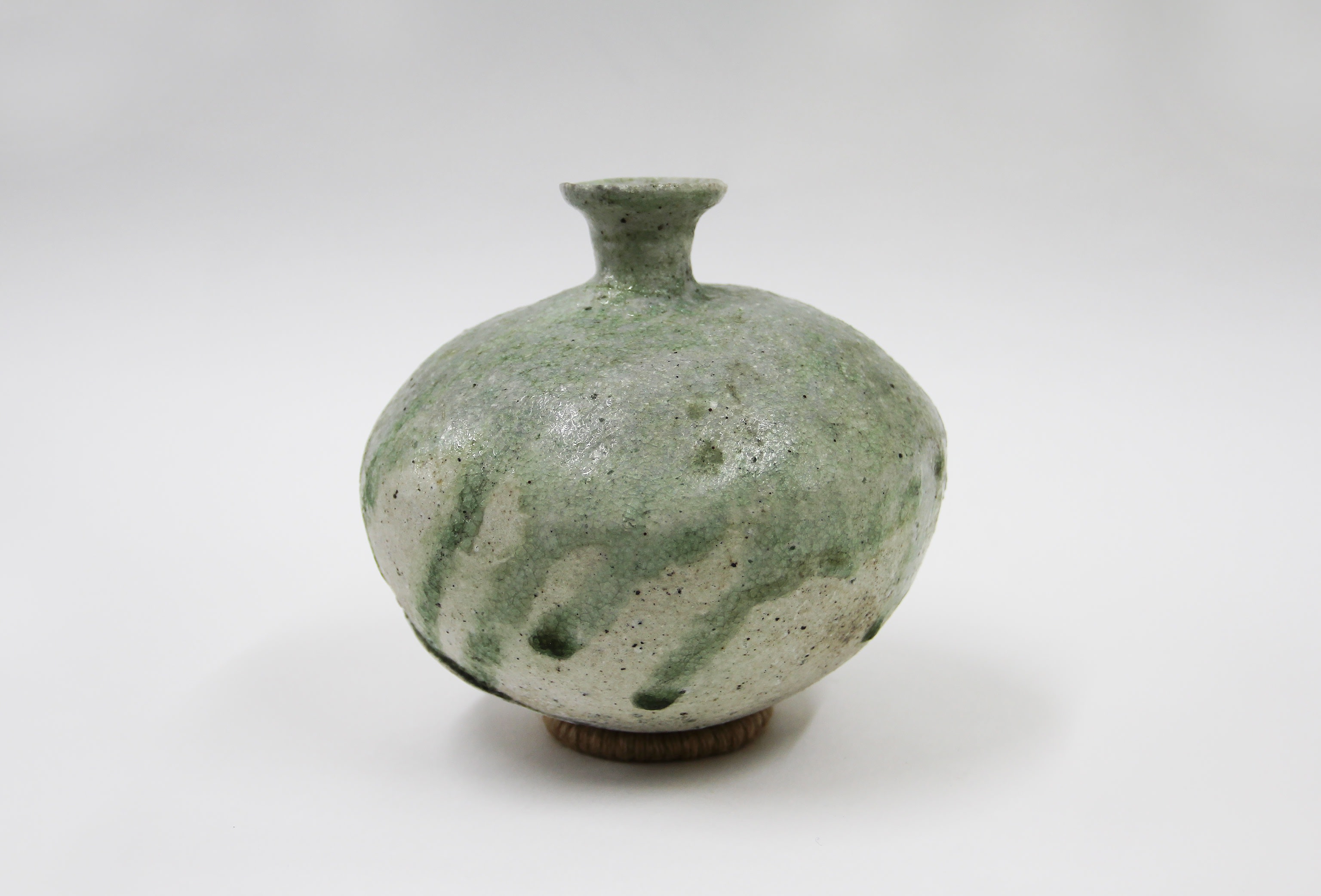 Rather than disrupting the harmony of the glass like quality of the glaze, these anomalies add character and balance to the overall composition.