A black glazed tea bowl is a common one among all the artists. Looking through the history of Asian ceramics, black tea bowls traveled from China to Japan between the 11th - 20th centuries and then to the west in the late 19th and 20th centuries.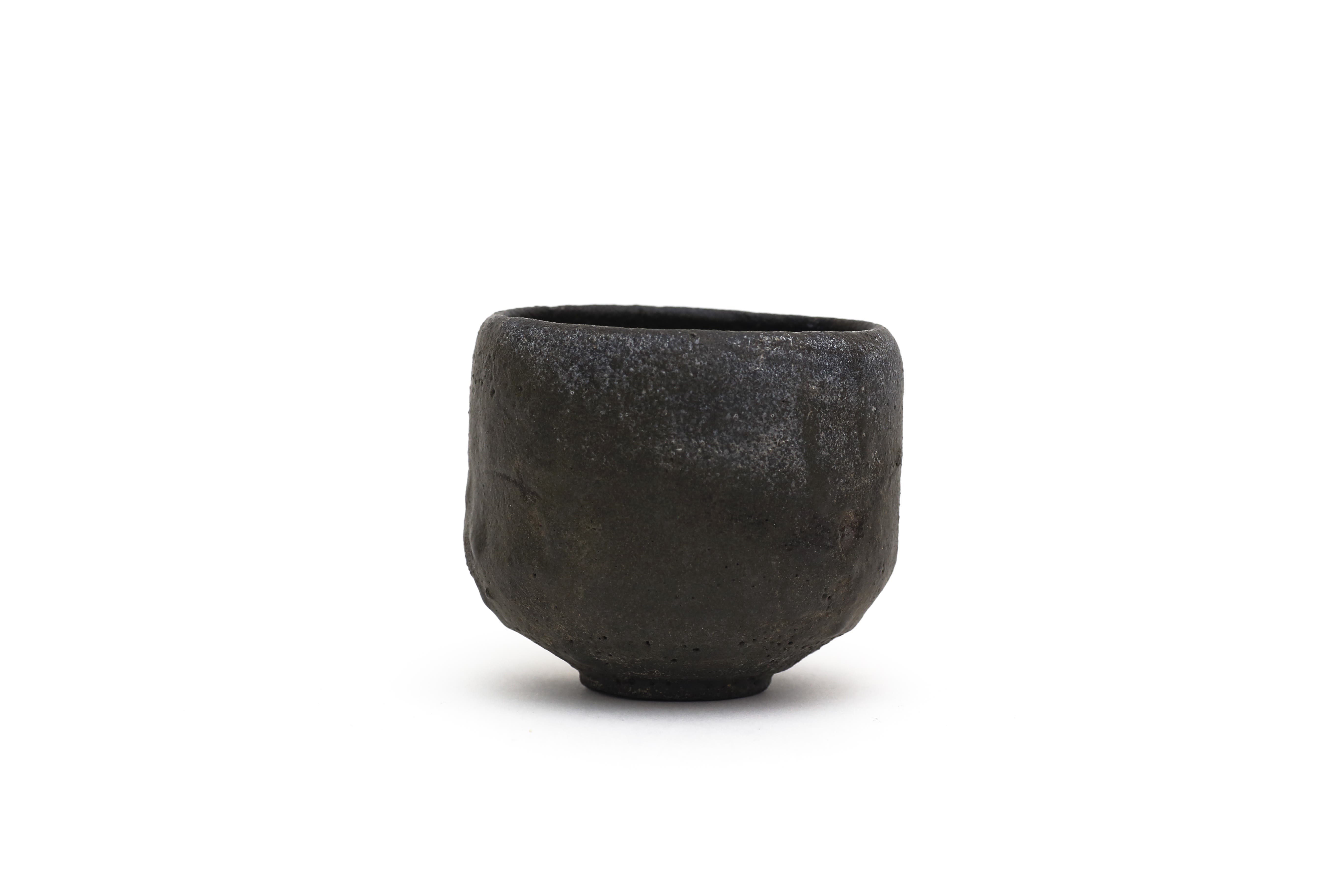 Shiro Tsujimura, Black Tea Bowl, C17601
During the 11th - 20th centuries, the Jian kilns in Fujian Province, China started producing only tea bowls primarily because tea drinking became popular among the Buddhists during meditation.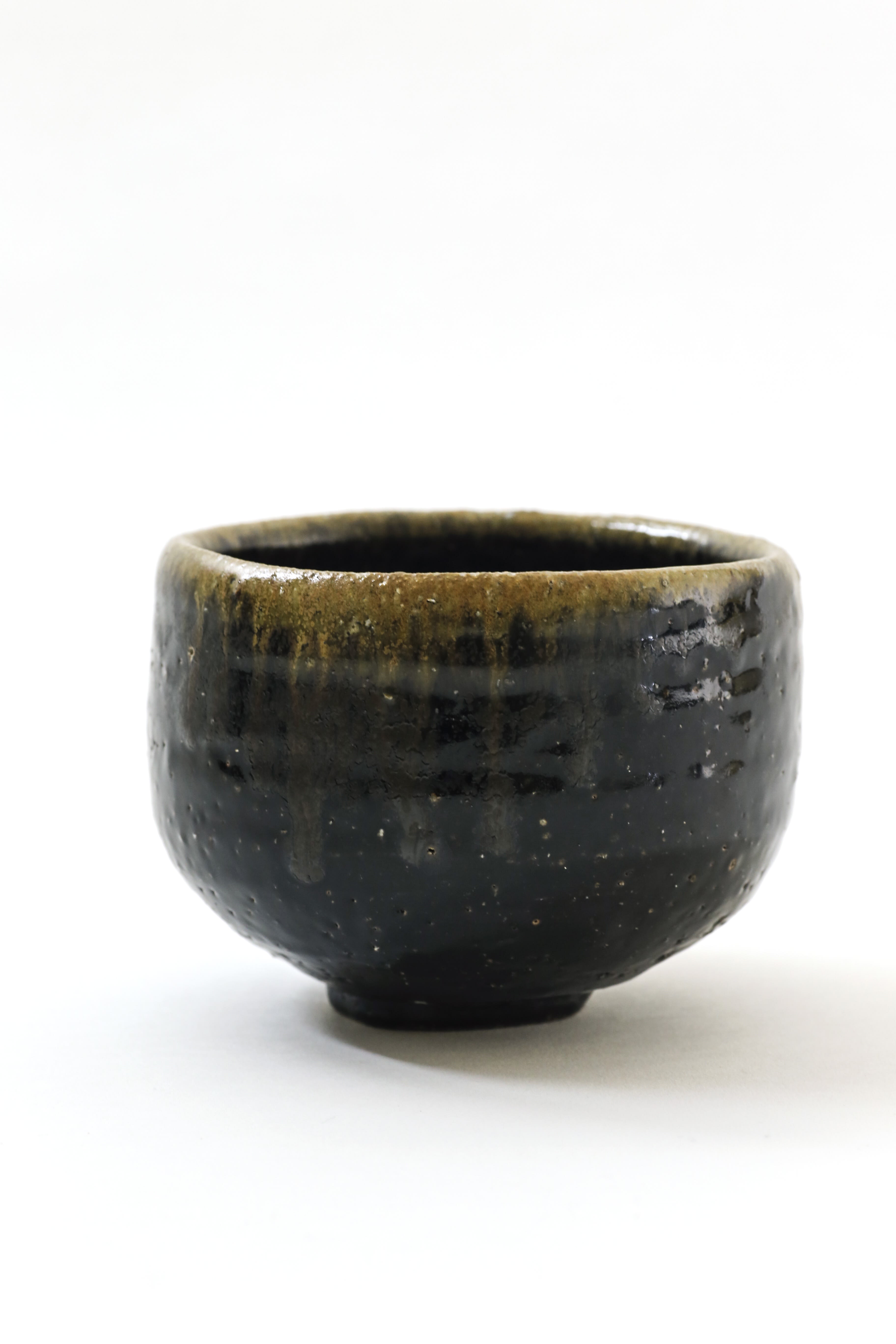 Jun Isezaki, Black Tea Bowl, C19708
The tea bowls produced in these kilns were characterized by the lush black/brown glazes. These colors were popular as they made the tea colors brighter in the dark tea bowl.
Tenmoku tea bowls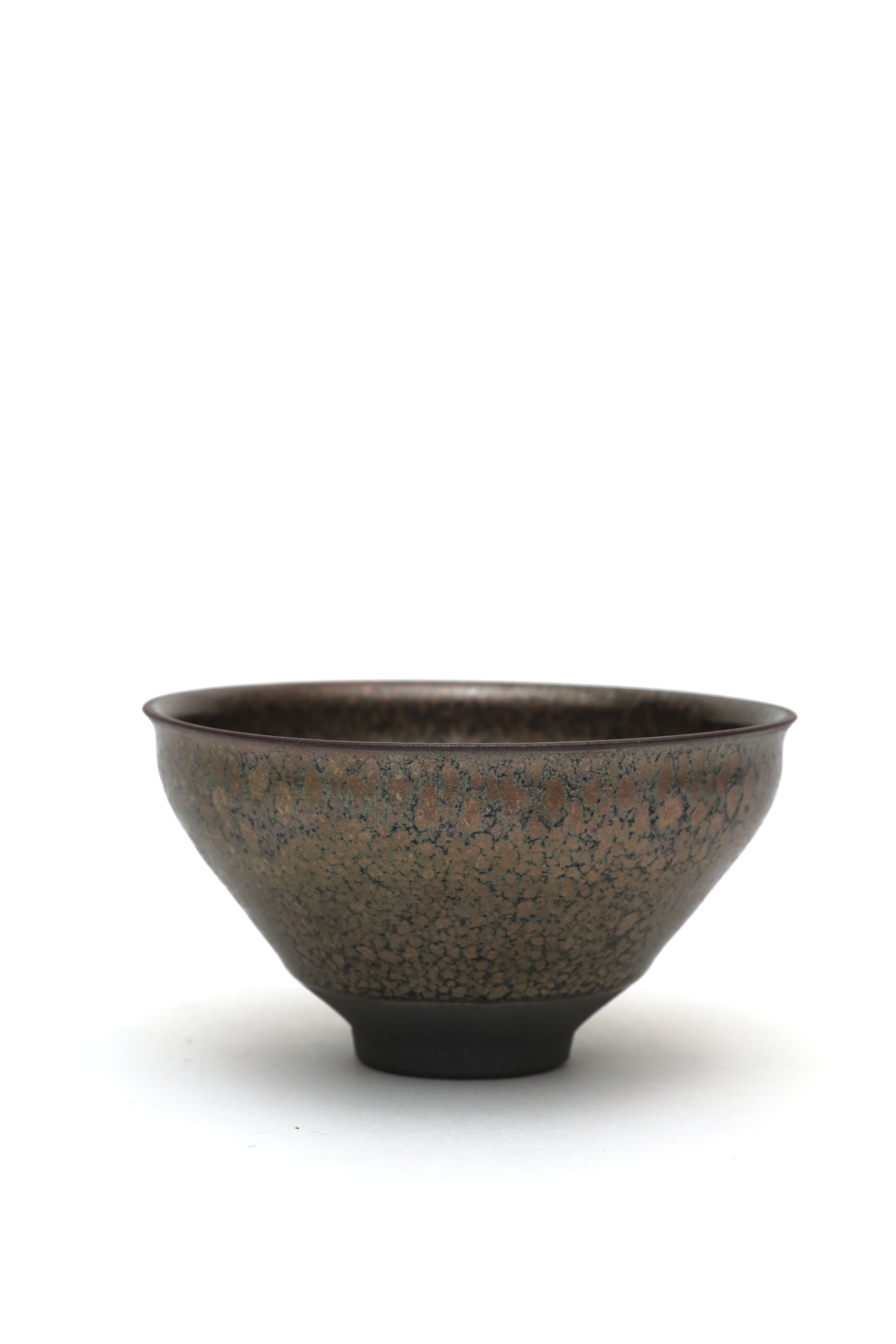 Noriyuki Furutani, Tenmoku Tea Bowl C17715
Jian wares were exported to Japan by buddhist monks visiting Chinese monasteries. Many of these monasteries were by Mount Tianmu, which in Japanese, was read to be Tenmoku.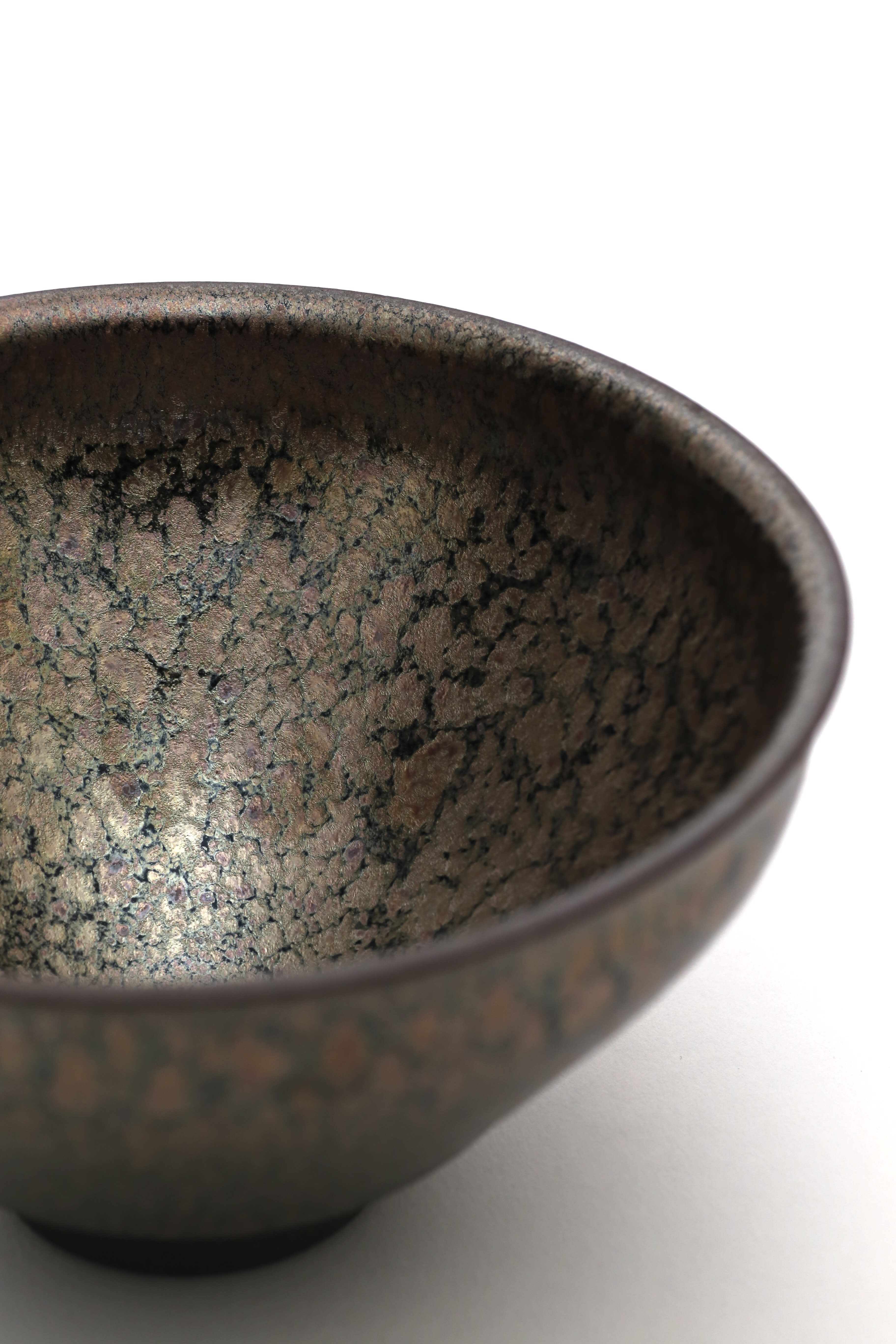 Tenmoku glazes are characterized by the multitudes of spots and colors in the glaze. "Hare's Fur" is a common glaze and is achieved by manipulating the amount of iron oxide in the glaze. During the firing, the iron segregates itself from the glaze and makes patterns.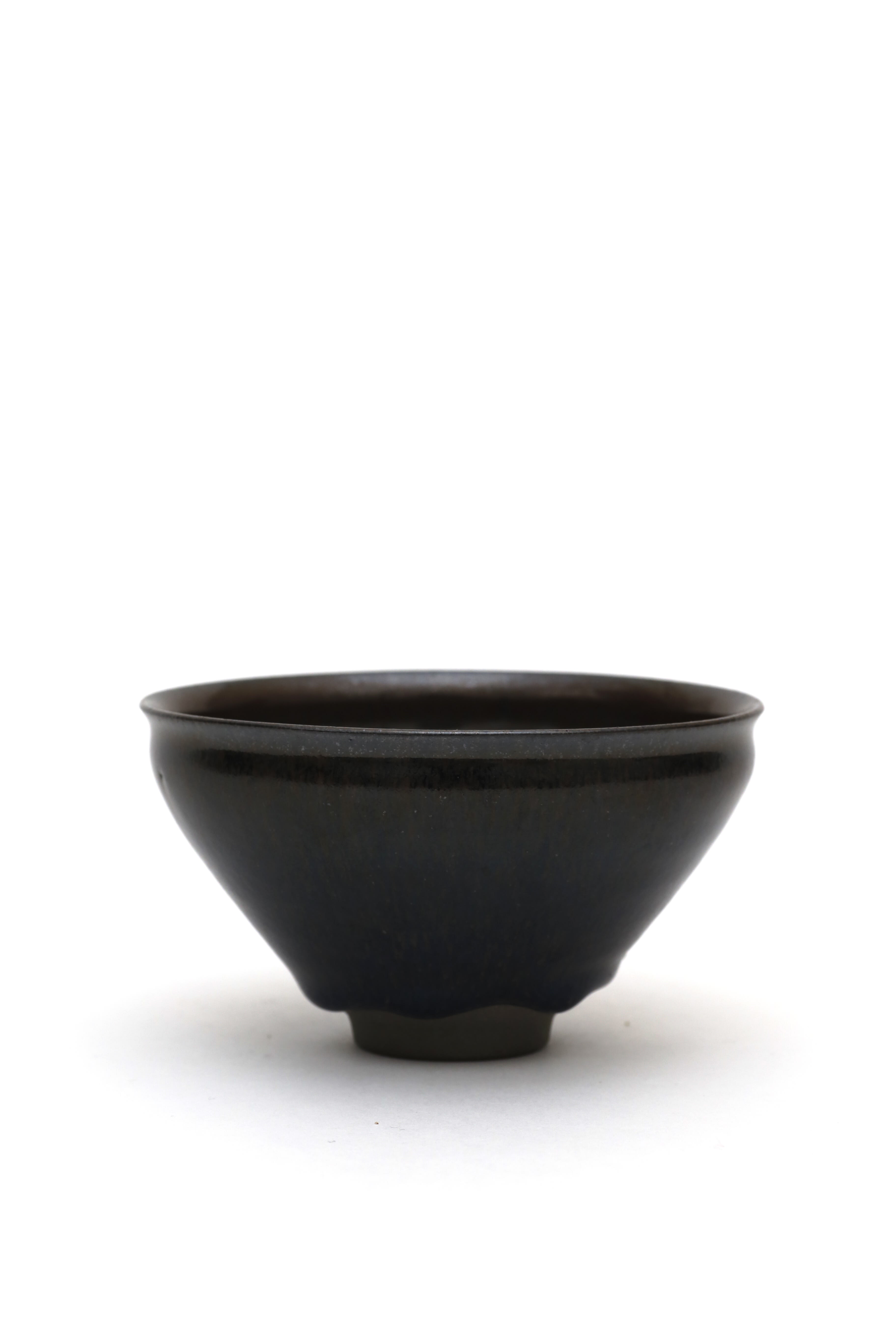 Noriyuki Furutani, Tenmoku Tea Bowl C17714
Such patterns include oil spotting, stripes, or hare's fur. These colors and unpredictability of the glaze were admired by Buddhism practitioners as they looked for the imperfect in life and as these tea wares traveled to the West during the late 19th century, it was due to a renowned interest in Asian Ceramics that was spurred in part by concerns of urbanization, industrialization, and mass production, prompted by the Arts and Crafts movement in 1860-1910.
Raku Ware
Raku Ware can be identified by a lightweight glazed earthenware molded by hand rather than on the potters wheel. The clay of Raku ware is rough and unpretentious; covered in an opaque glaze.
Oribe Ware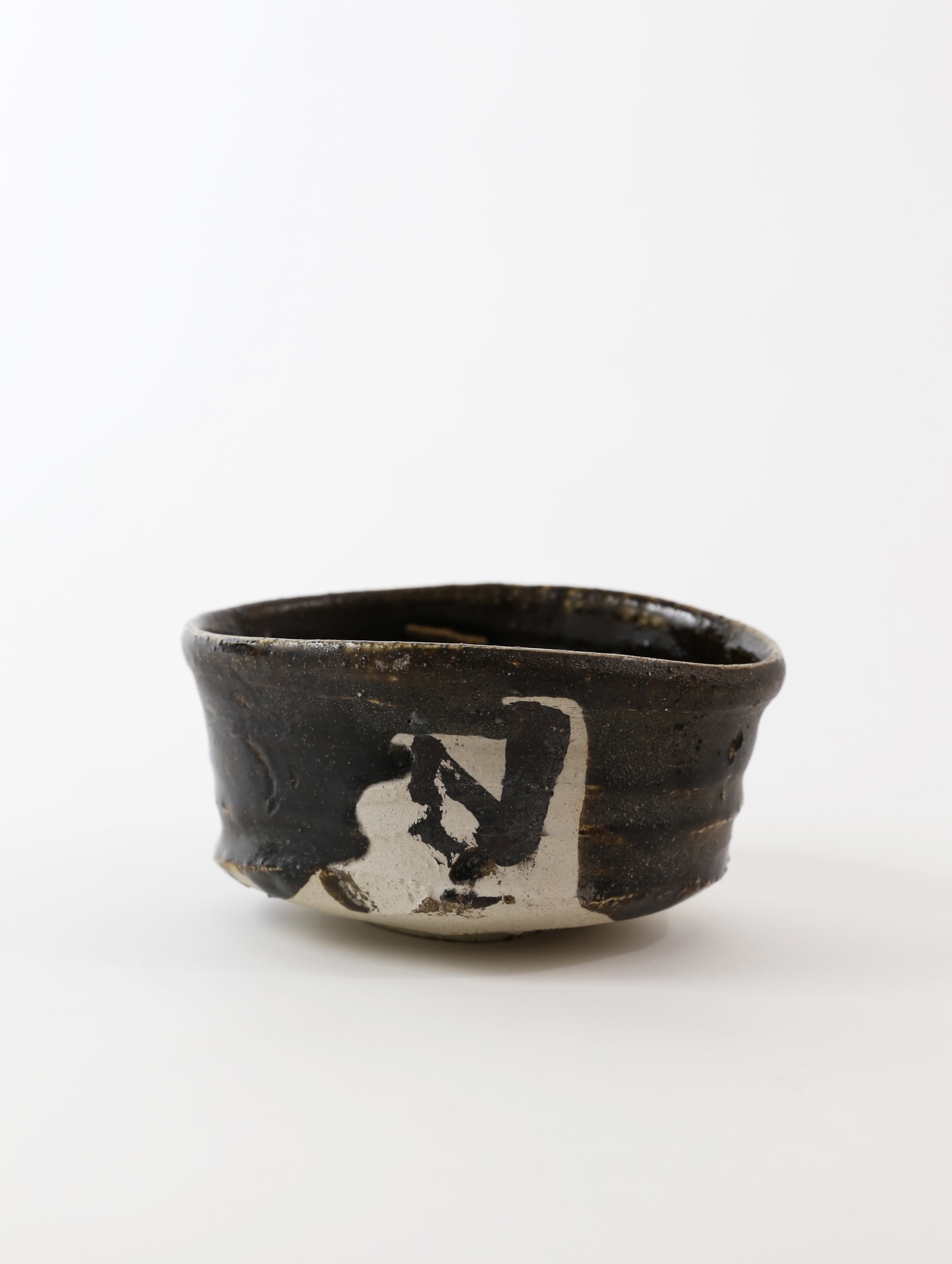 Kai Tsujimura, Oribe Tea Bowl, C16422NP
Sometimes in Oribe Ware, there are black tea bowls. Black Oribe mainly features designs and white coloring. Usually with a white stoneware clay body, the artist dips the tea bowl into a black iron oxide colorant, leaving some streaks of the bare white clay body.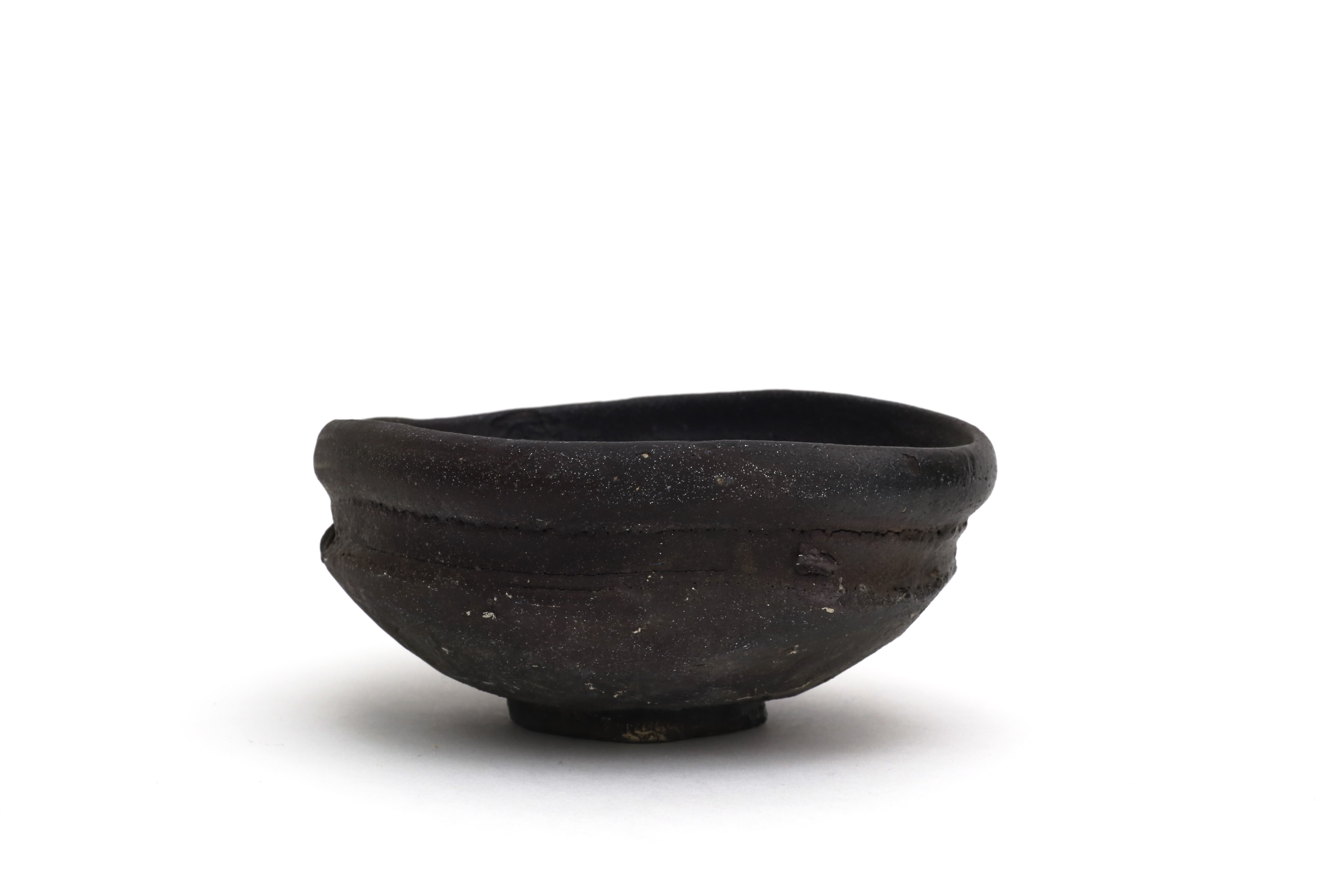 Shiro Tsujimura, Black Oribe Tea Bowl, C17600
Oribe ware came after Raku ware as they believed that Oribe ware was more free. With more asymmetrical form and curving lip, the piece had more freedom than the solemn Raku ware.
The extensive history of black glaze and tea bowls continues today as Japanese ceramic artists continue to challenge and diversify the meaning of material, form, and tradition.
Examples like Yasushi Fujihira, son of Shin Fujihira, using a silver, palladium glaze on the base overlayed with a black matte glaze.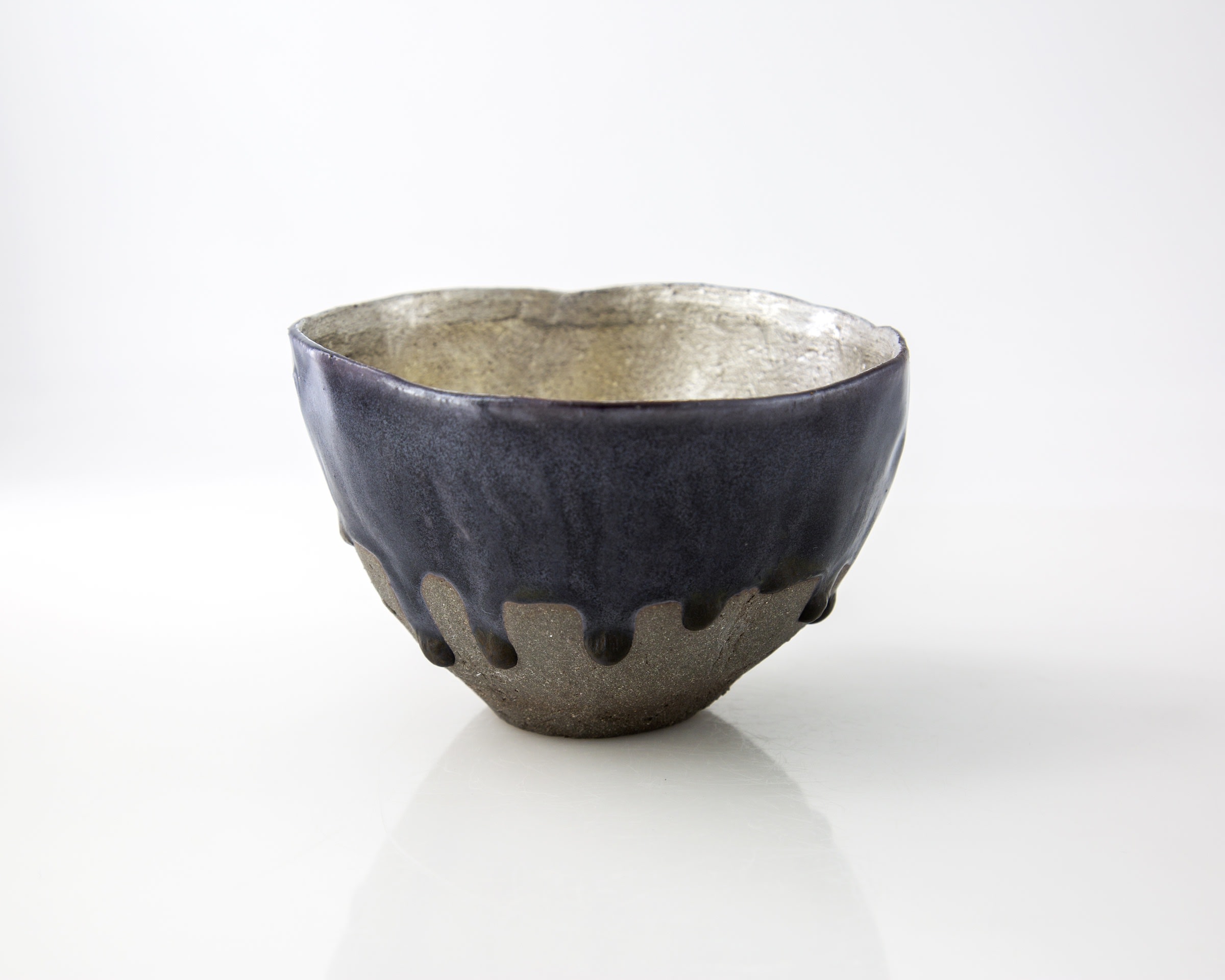 And Akio Niisato; while his piece seems like that of a traditional style black glazed tea bow, it has a rounded form and thin walls. The artist, interested in color and its qualities, creates a black tea bowl that seems to absorb all light.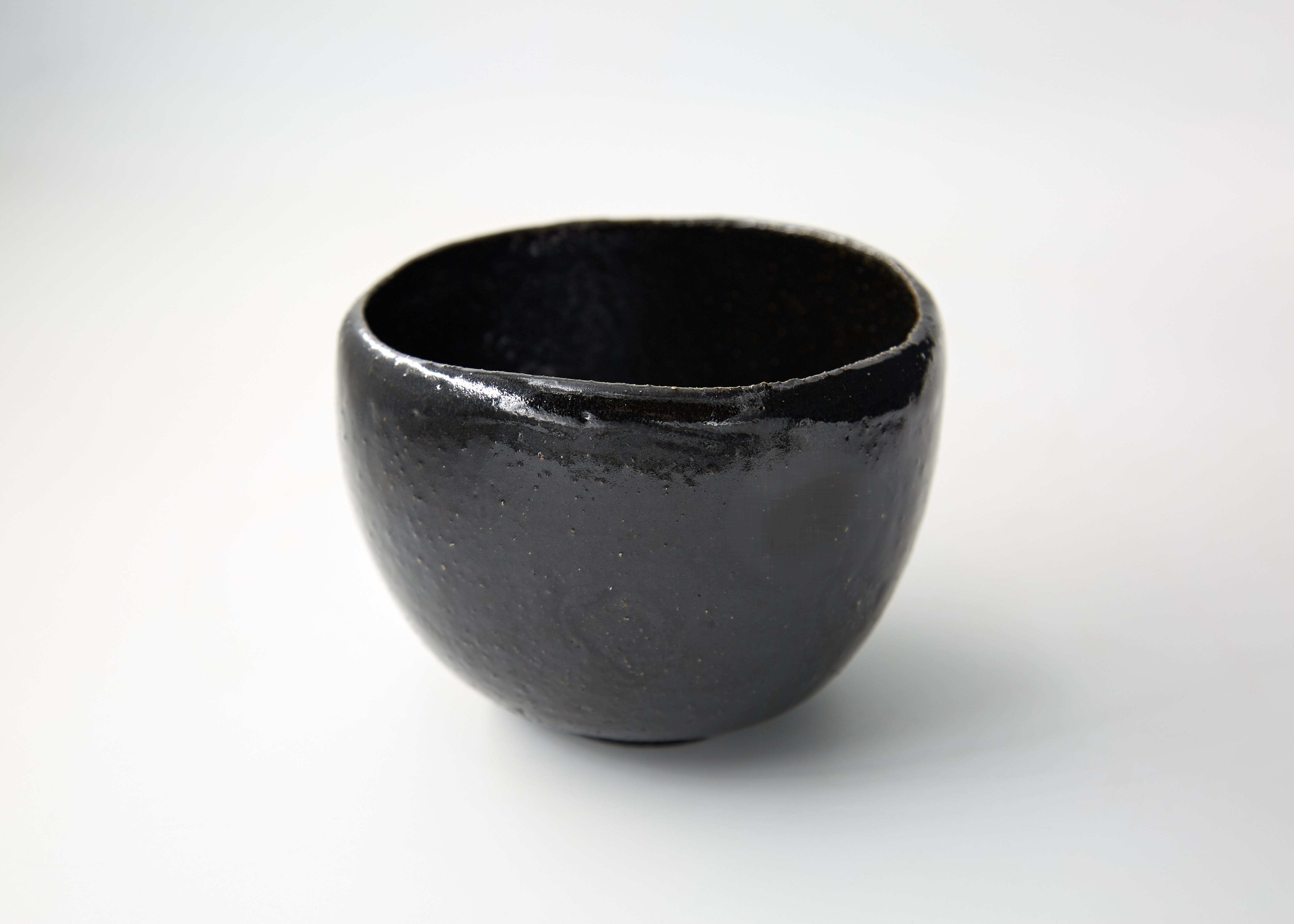 As Ippodo Gallery continues to exhibit contemporary Japanese arts and crafts, we believe an understanding of making, material, and tradition all add to the appreciation of a work of art.
We are constantly inspired by our artists and their innovations.