Ash glaze is a ceramic glaze that is made of the various ashes from wood and straw.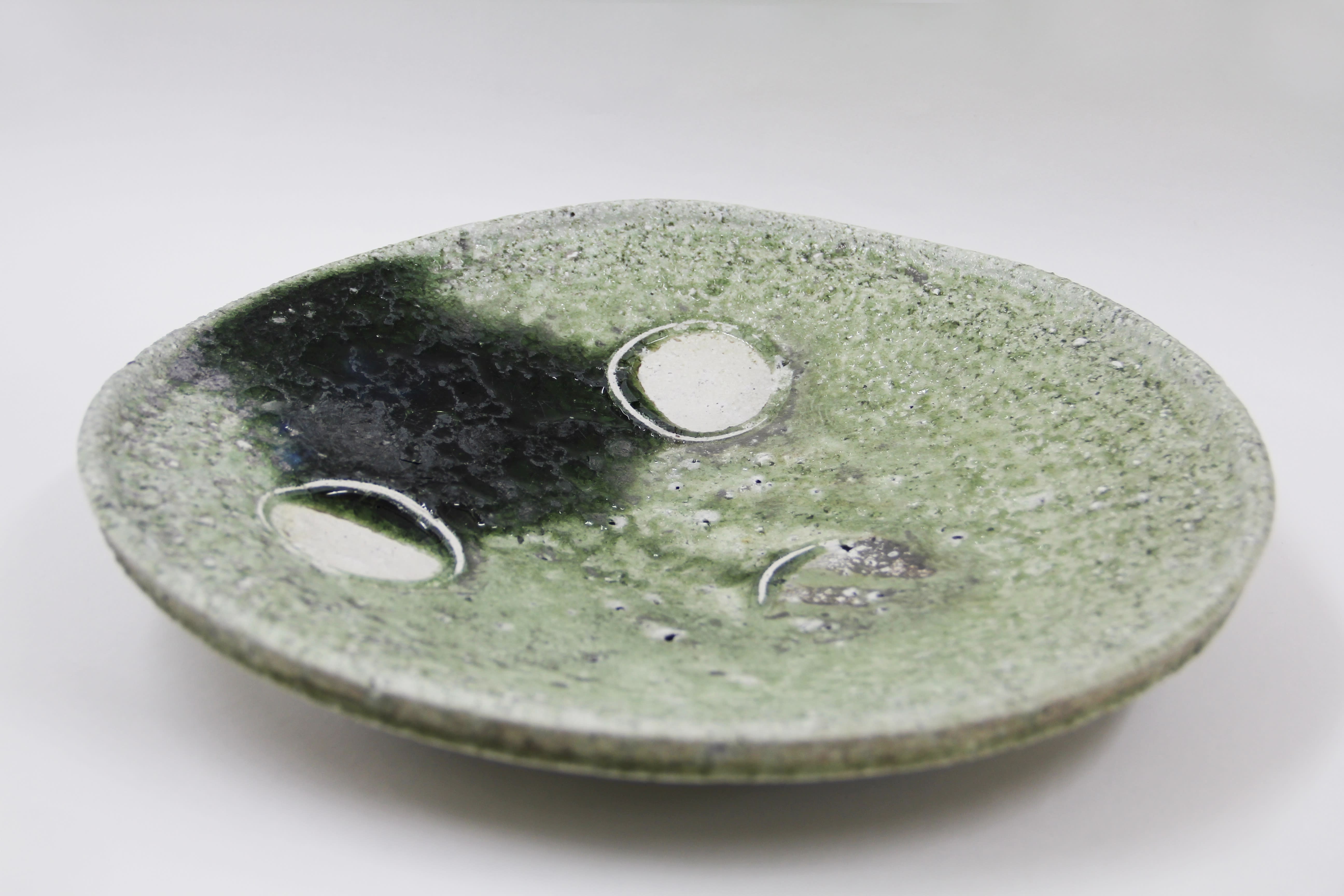 Yui Tsujimura, Natural Ash Plate, C20839NP
Ash glazes can be achieved through different application methods from direct application of the mixed glaze onto a ceramic piece to a more spontaneous application of letting the ashes fall onto the pieces during the firing process inside the kiln.

Yui Tsujimura, Natural Ash Dishes C19794-C19796
Ash glaze can be seen as a return to traditional glaze and traditional technique.
With deep seeds in history, ash glazes are understood as being the first glaze that was used in East Asia. The earliest ash glazes are made of only ash, clay, and water.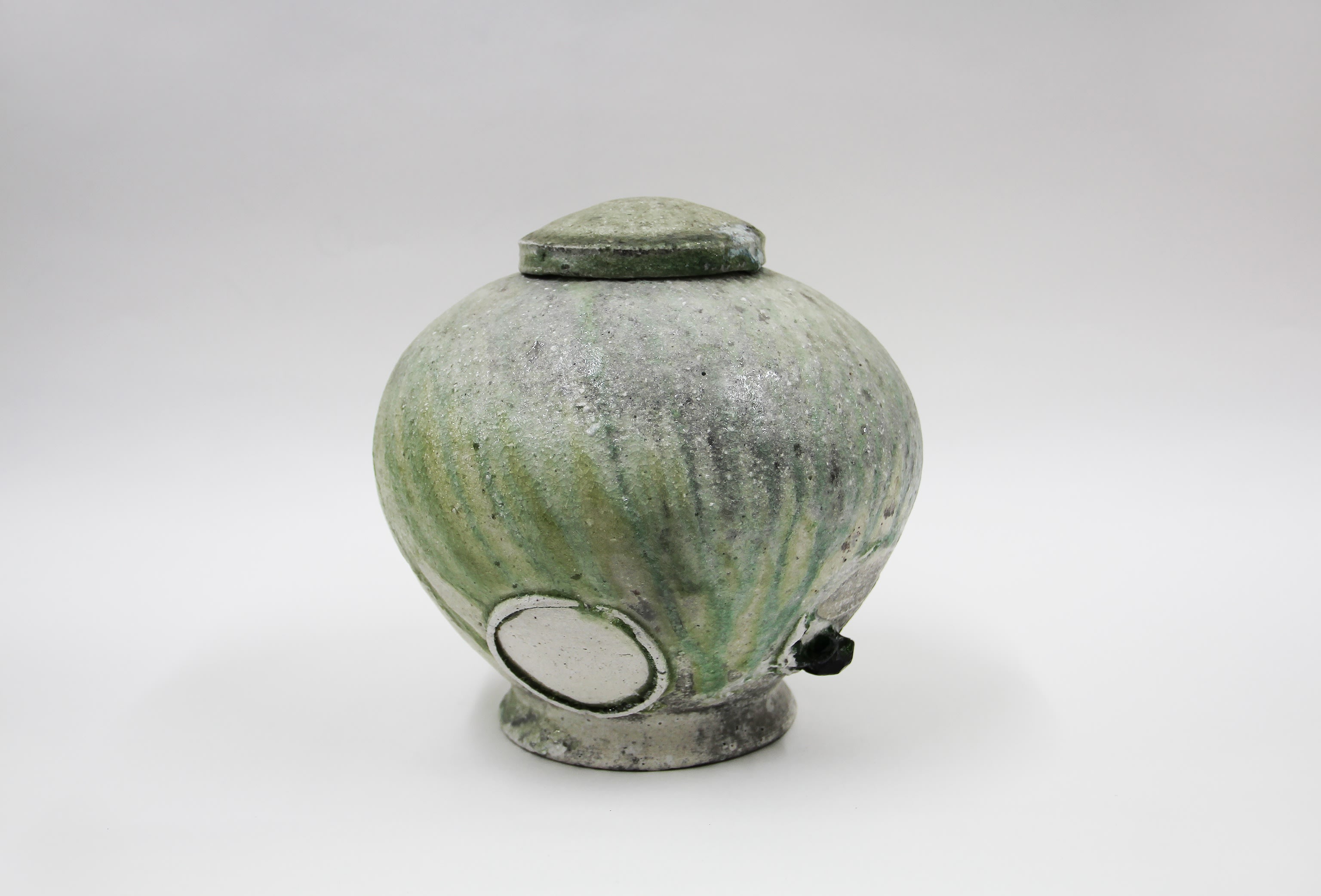 Yui Tsujimura, Natural Ash Lidded Pot, C20833NP
Natural ash glaze is very diverse depending on the type of ash used in the firing, the material source, and the temperature of the firing. It is because of this that the final result varies.
Ash glazes usually result in very naturally earthy brown and green colors. As the ash percentage decreases in the glaze composition, the color of the final product is more easily controlled by the artist as he or she is able to add colorants and fluxes to the glaze.
With rice straw, if no other additional colorants are used, the glaze an be a very opaque white to an opalescent blue color.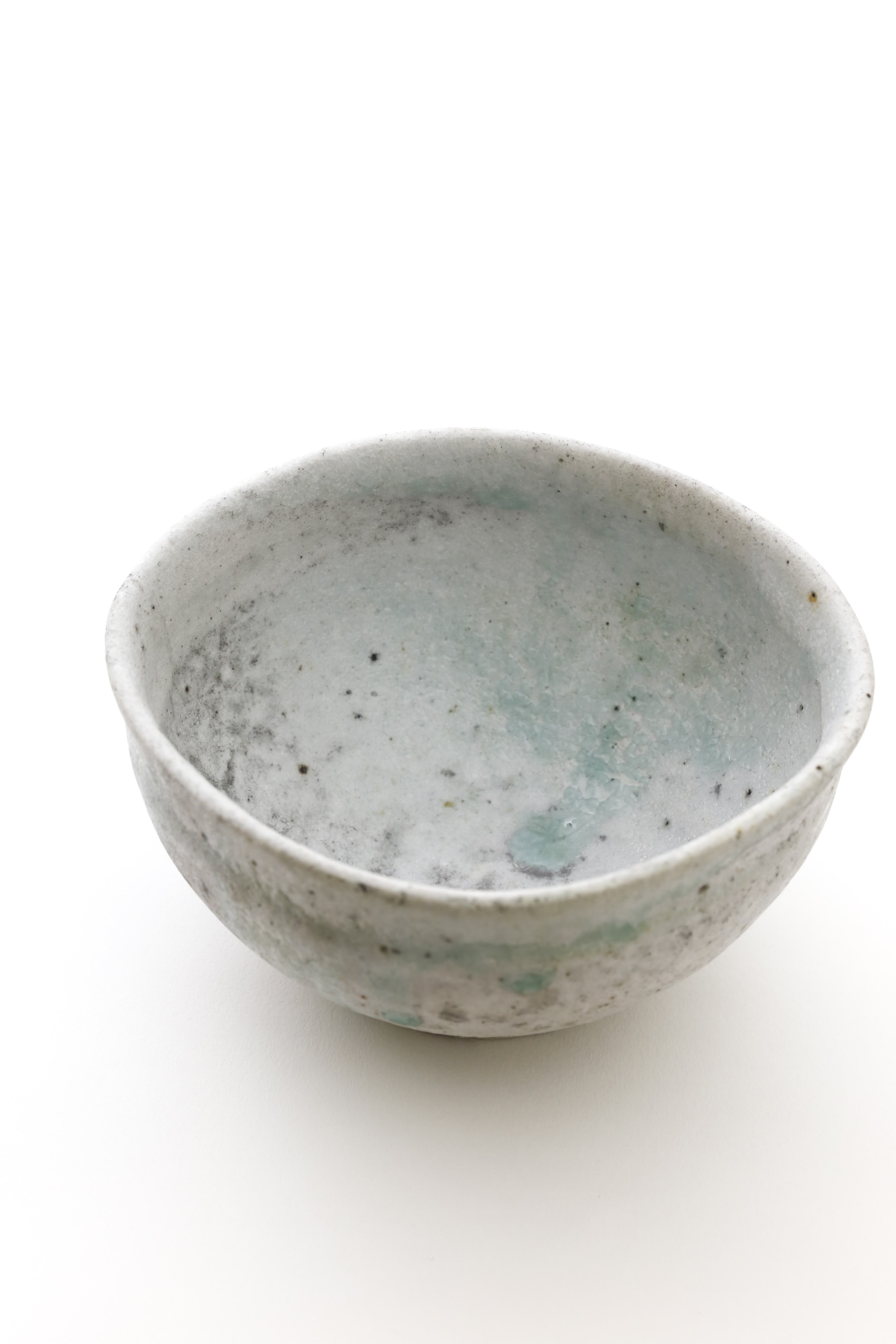 Yui Tsujimura, Natural Ash Tea Bowl, C19777
Natural ash glaze is made from ash that falls onto the pieces from inside the kiln. This ash tends to collect extremely thickly on the pieces, specifically on the shoulders of the pieces, and starts to drip down along the sides of the pieces.
Making The Ash:
Usually a large quantity of wood or straw is necessary to produce the ash component of the glaze. The ash is first collected as a fine dust and pushed through a sieve to eliminate any excess clumps or anomalies in the material.
Different plants are used for their compositions to give different glaze effects. Artist Yui Tsujimura uses a lower concentration of ash in his firing and works in multiple methods of glazing. Tsujimura uses plant ash, from pine trees, to produce his copper greens and crystal blue shades.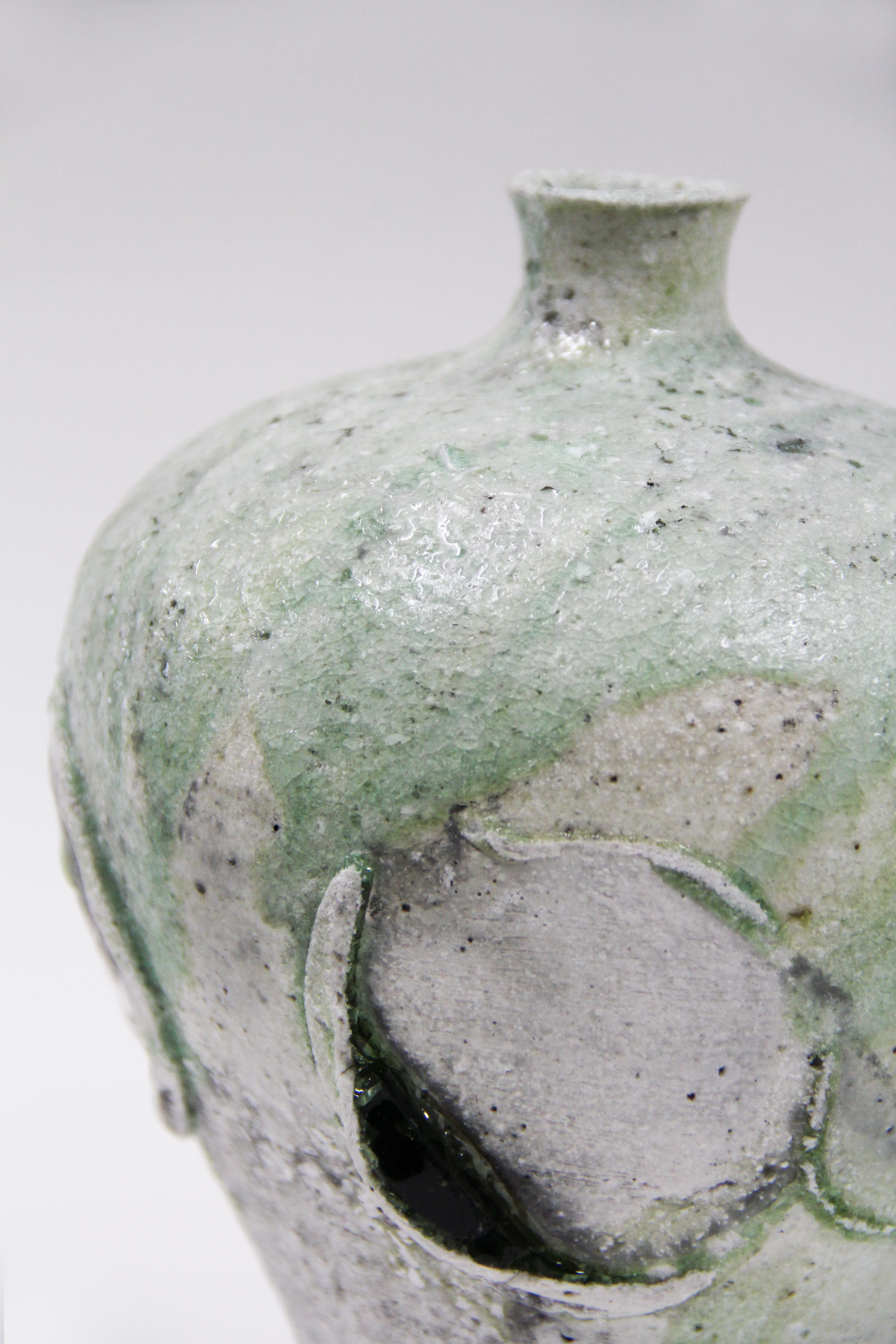 Yui Tsujimura, Natural Ash Vase, C20834NP
Some pieces are evenly glazed with the ash glaze and then subject to the anomalies from ash pooling through the kiln firing.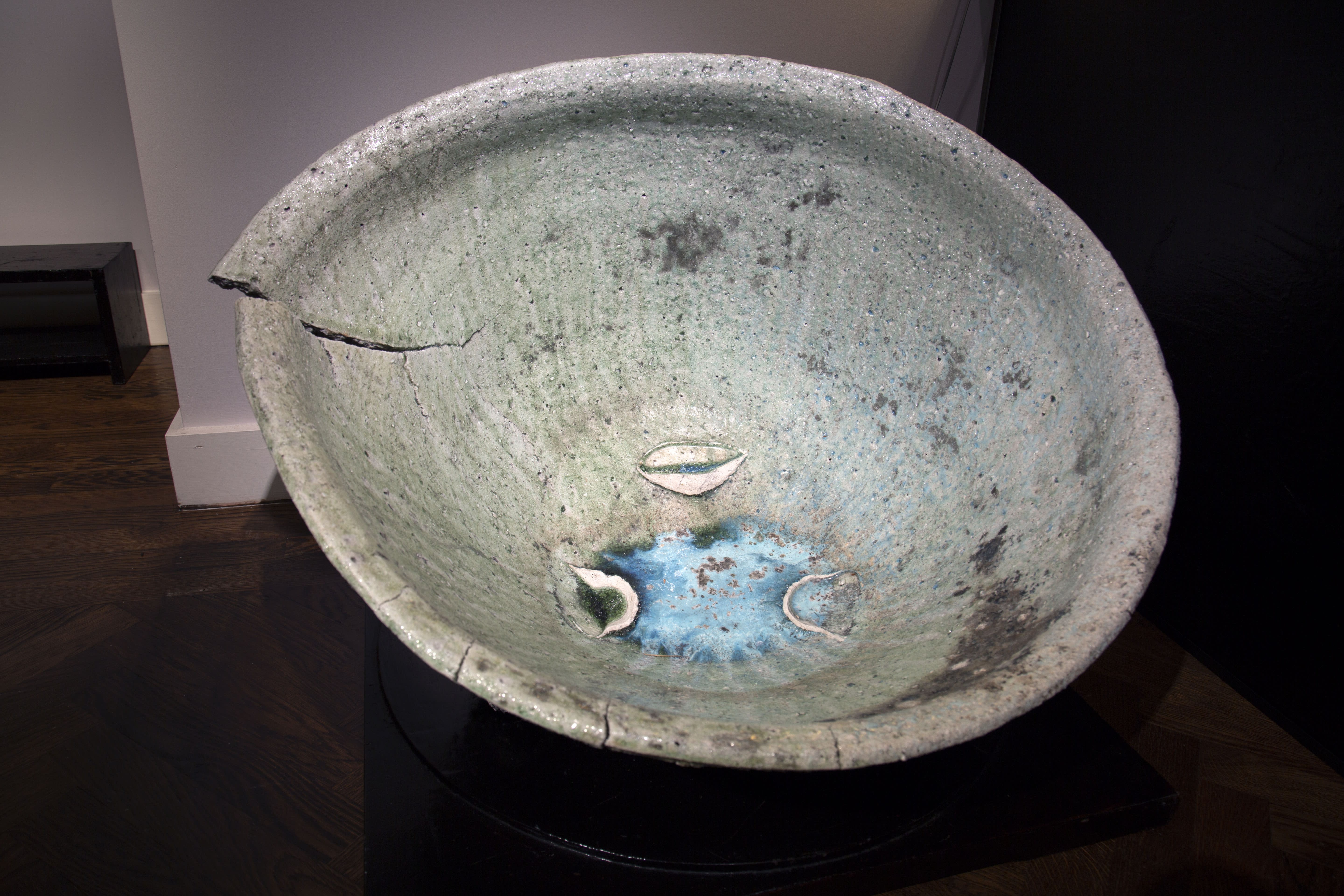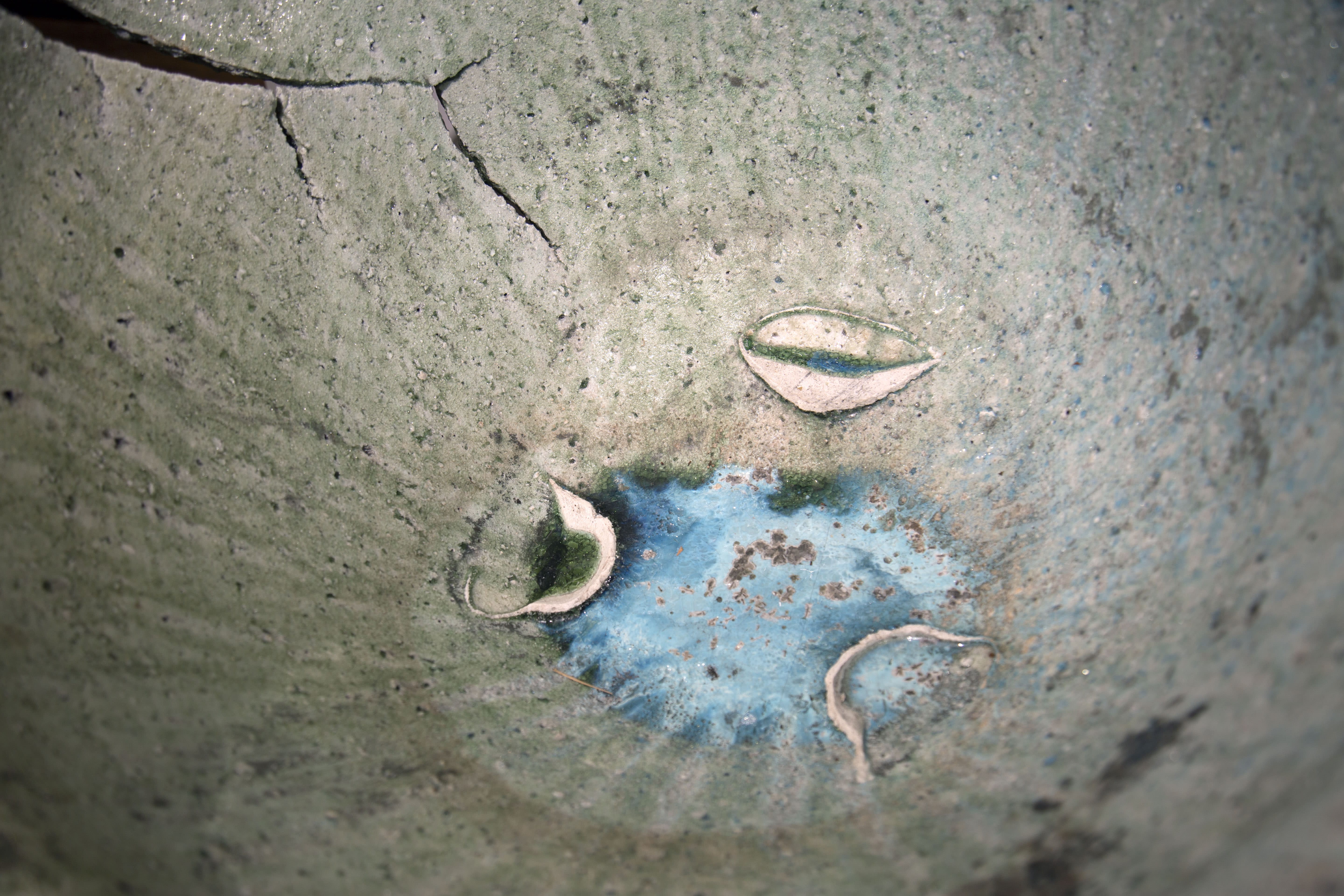 Yui Tsujimura, Natural Ash Pot, C16686AP
Other pieces embrace the spontaneous aspect of anagama kiln firing, allowing ashes to fall and pool to create beautiful water-like crystals of glaze on the surface of the ceramic pieces.