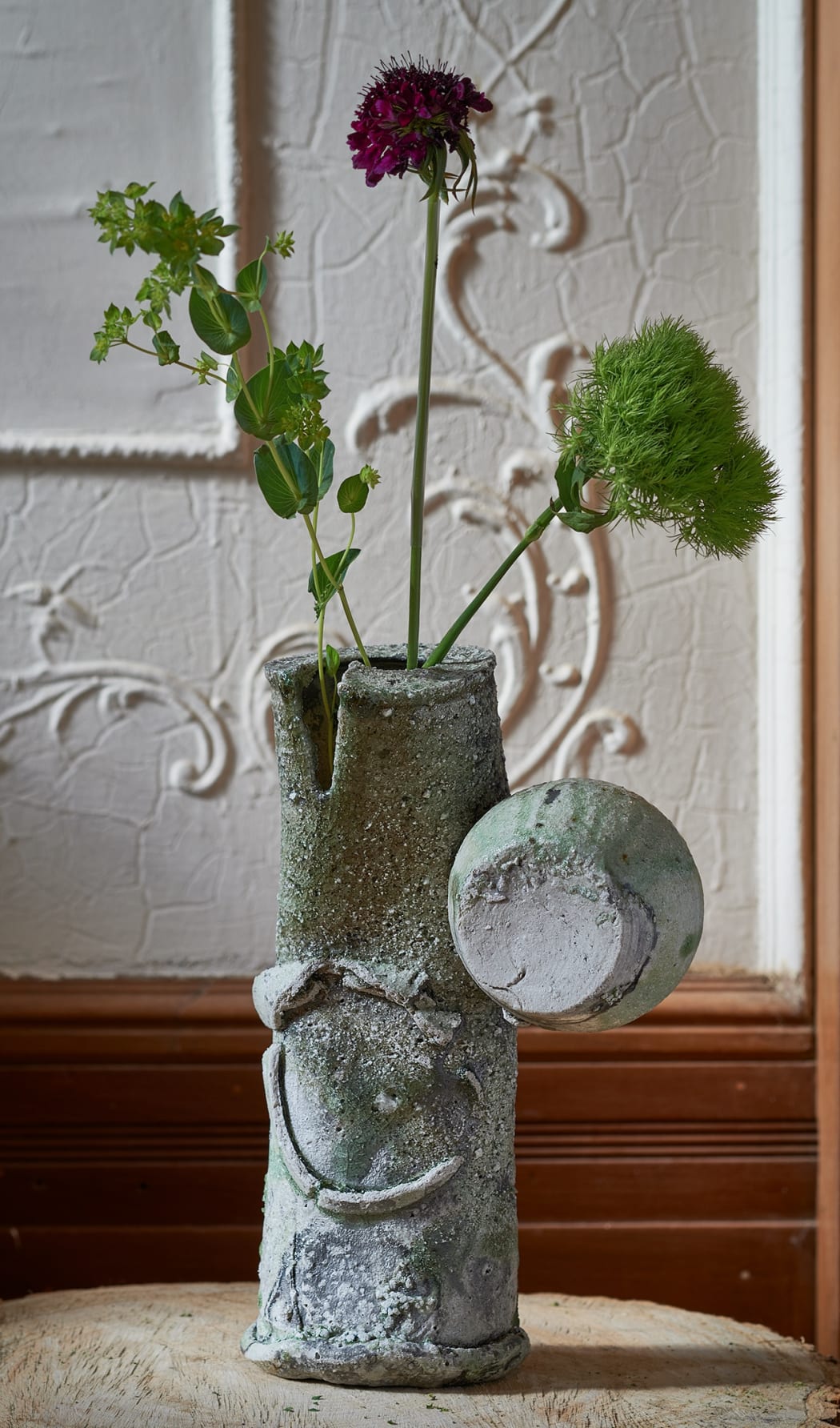 Koichiro Isezaki, Yo, C19718
Placed in a sagger and wrapped carefully in rice straw, each vessel made by Isezaki emerges from the kiln with their own individual Hidasuki (red flashing) pattern. The markings of a lively, energetic, fire. The pieces absorb the life of the fire through ash deposits, red flashing, subtle glaze, and sporadic, freckled, texture. Through the series, Isezaki creates a sense of breath.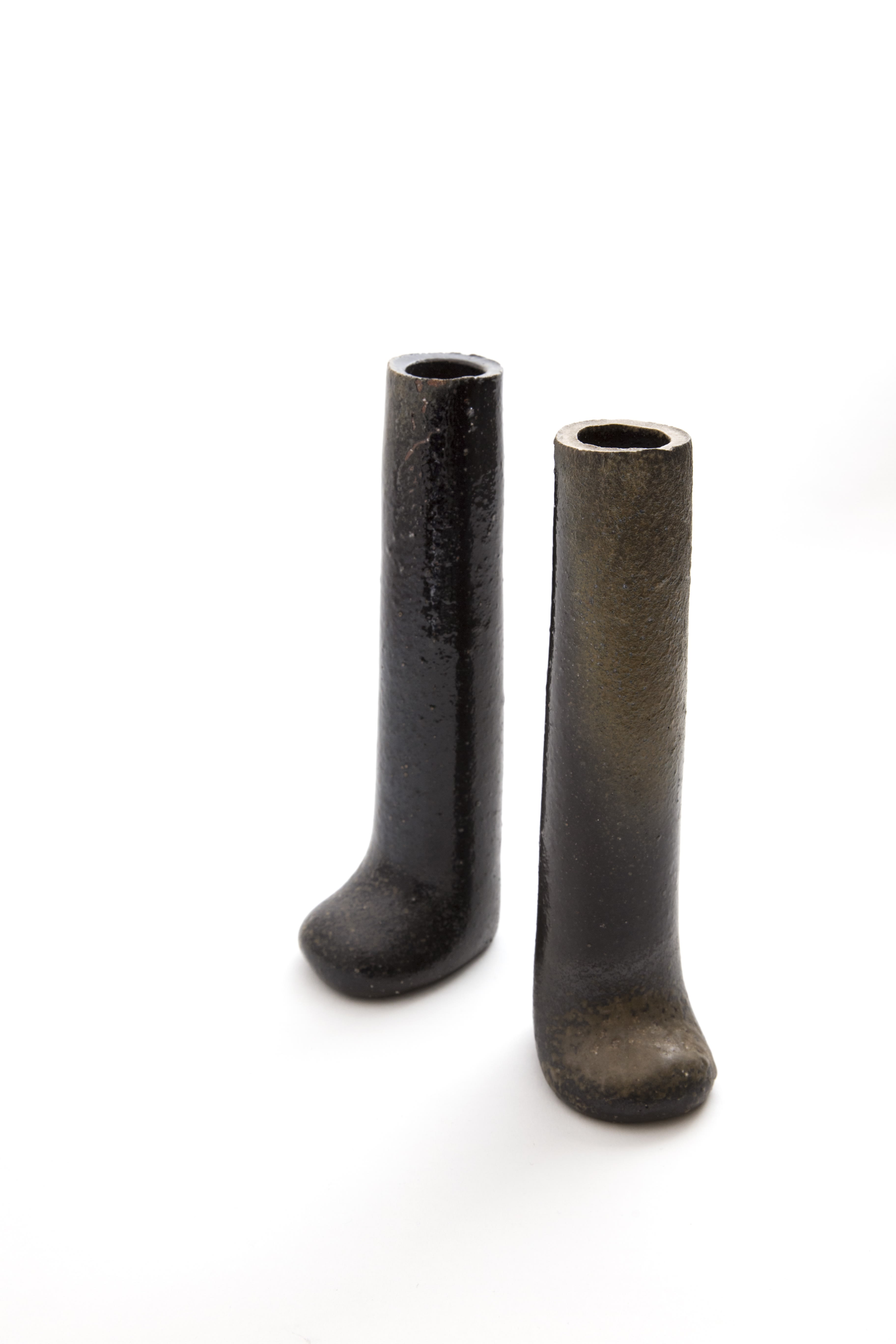 Koichiro Isezaki, Boot C19719 and Koichiro Isezaki, Boot, C19720
The flames, surrounding each piece as ash falls from the roof of the kiln, scattering and melting onto these pieces, transforms the overall aesthetic of the piece in a split second. Each piece has its own character, created in a flame that dances and collaborates with the form of the piece, creating a melody on the surface of the piece. These little footprints of nature sit harmoniously together with plants as they display flowers or just by itself, they brighten and liven a space, carrying the energetic ferocity of the flame with them.
Hafu Matsumoto C15586
Hafu Matsumoto's bamboo vase is a literal slice of nature undisturbed. The clean cut and design of this vase, along with the unique notches of bamboo added to the exposed inside of the neck of the vase, creates an overall sophisticated object that celebrates the material of bamboo through minimal, smart, and clean design. With a soft, non disruptive finish, the surface of the vase seems to be preserved and highlighted instead of polished and covered, understanding nature and its natural beauty.
Yui Tsujimura, Natural Ash Vase C17640.
Tsujimura formed this tall cylindrical vase on a potter's wheel before hand trimming its distinct, protruding lip and base. The rough texture of the vase's sandy, pebbly clay is visible through a thin layer of smooth, moss-green glaze.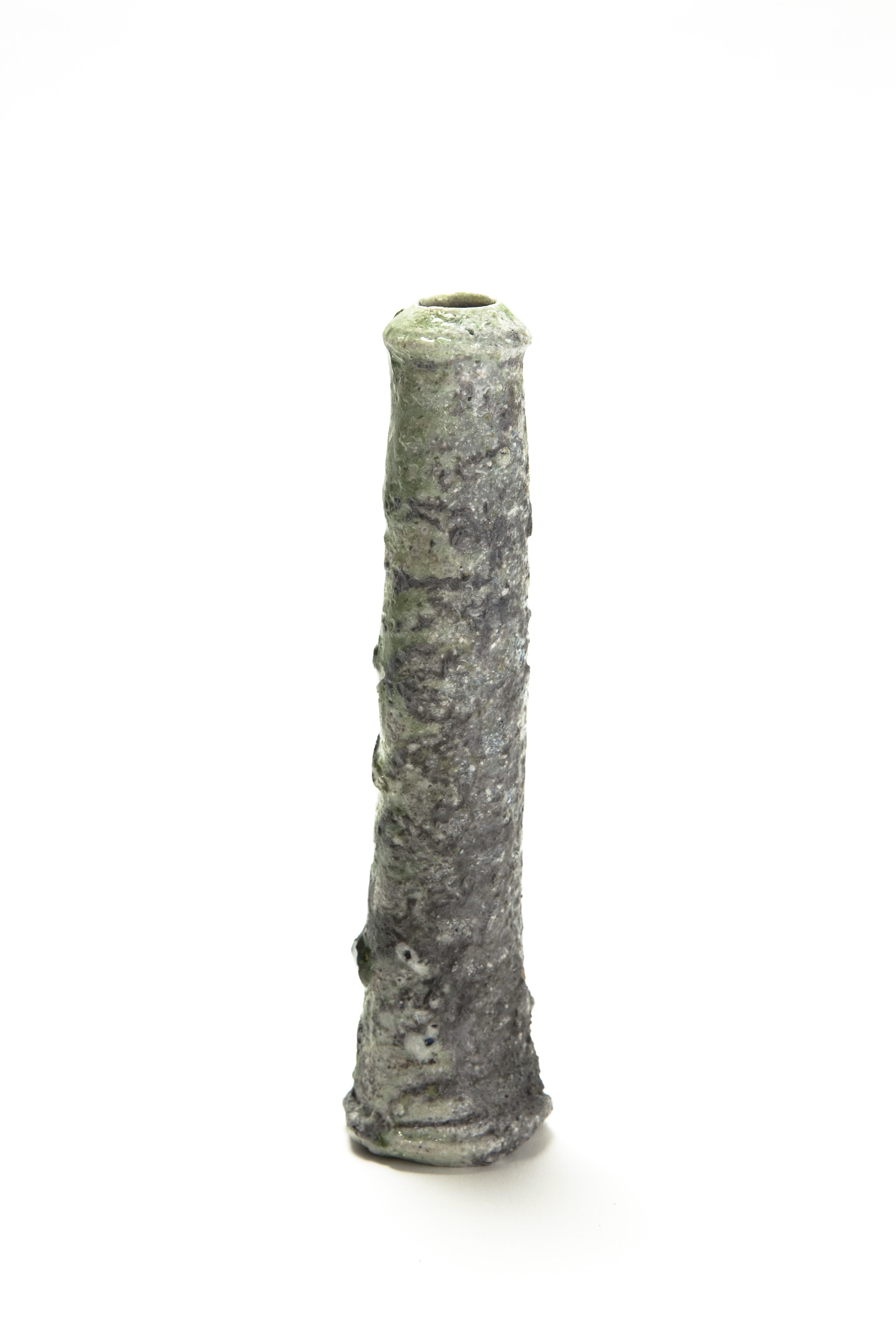 Yui Tsujimura, Natural Ash Vase,C18266NP
As featured in our previous weekly journal, Yui Tsujimura's pieces are glazed with a natural ash glaze. The shades of blue and green glass, produced by fallen ash inside the kiln.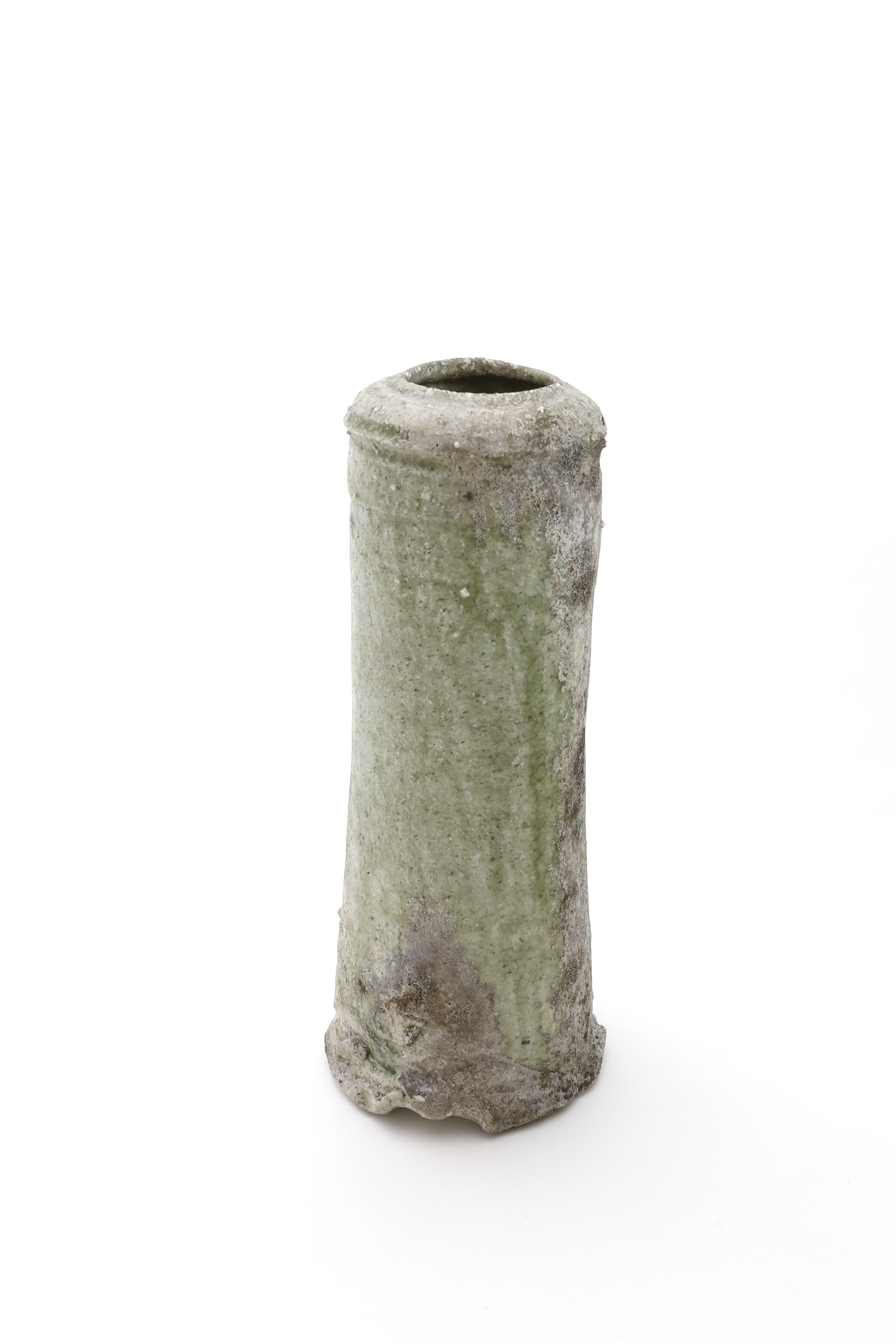 Yui Tsujimura, Natural Ash Vase C19787
An embrace of nature's spontaneity, Yui Tsujimura's tall ash vases are a piece of nature themselves.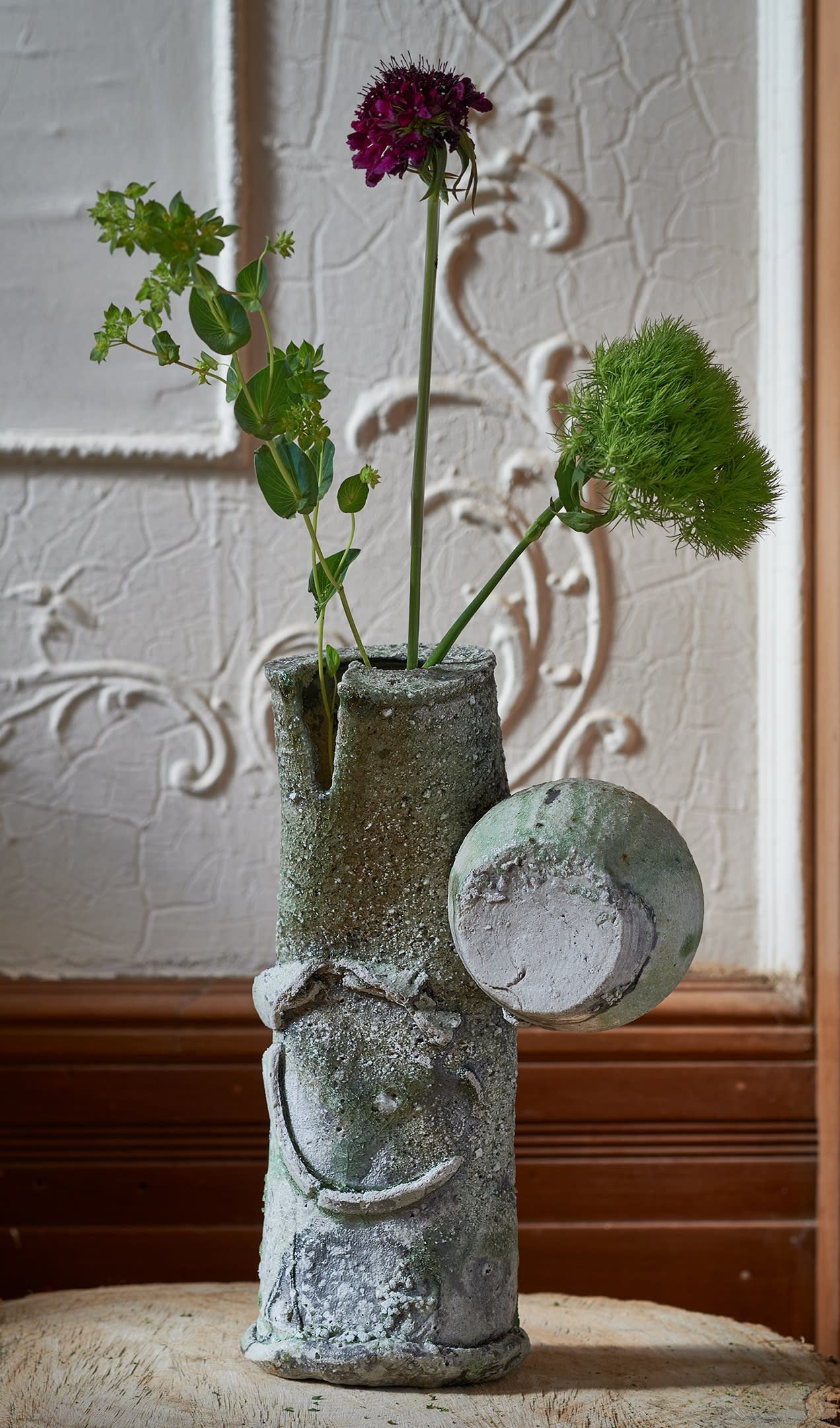 Yui Tsujimura, Natural Ash Glaze, C19787NP
Going against the grain of the visual expectations of stoneware, smooth texture and consistent glaze, Yui Tsujimura's pieces create room for the visually exciting. Combining multiple forms into one to create a sculpture like vase, his pieces exhibit a sense of playfulness, of cheerful discovery and reflect that of him as an artist.
All of these pieces are available on our online store this week only!