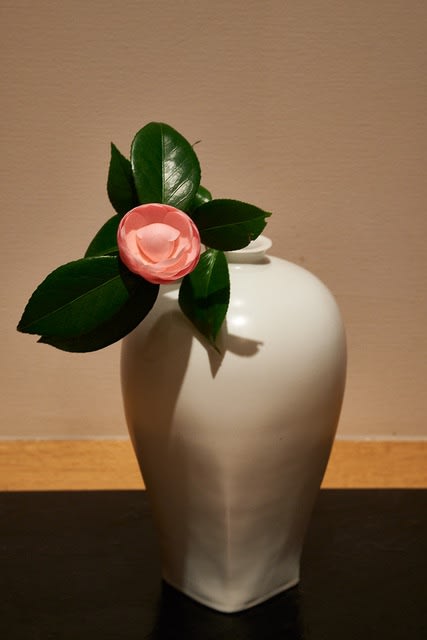 Happy New Year!
Ippodo Gallery team hopes that this year is a lot brighter and warmer than the last!
To welcome the new year and all our friends and supporters, we feature a carefully curated selection of pieces from Tokyo Ippodo Gallery to share with you for this week's Journal.
Our director, Shoko Aono, is currently traveling in Japan, visiting our artists and delivering your kind and warm messages of care and support. Thank you for all your light this past year.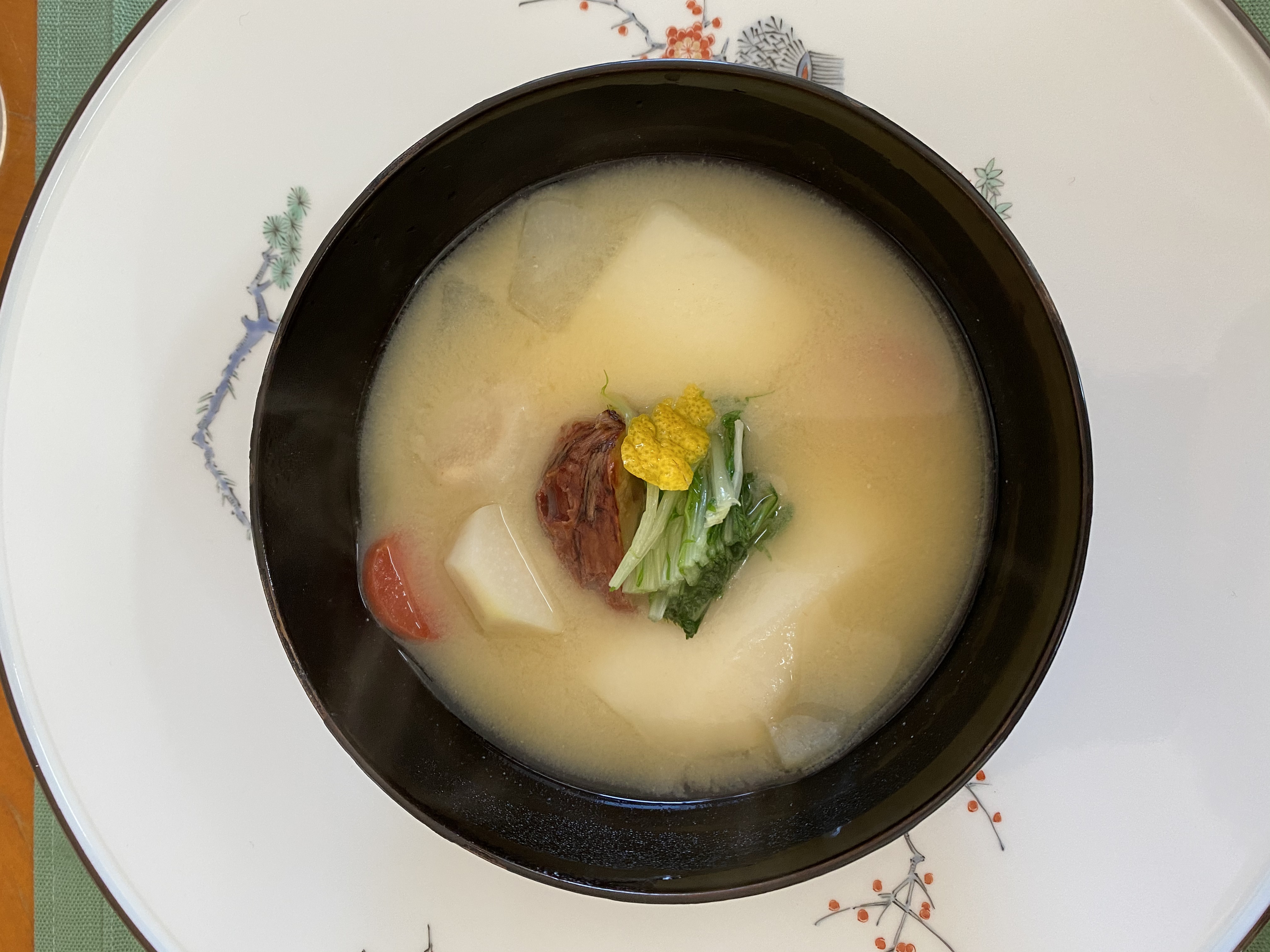 Shoko, in celebrating the new year, has been eating a lot of mochi and spending time with her family.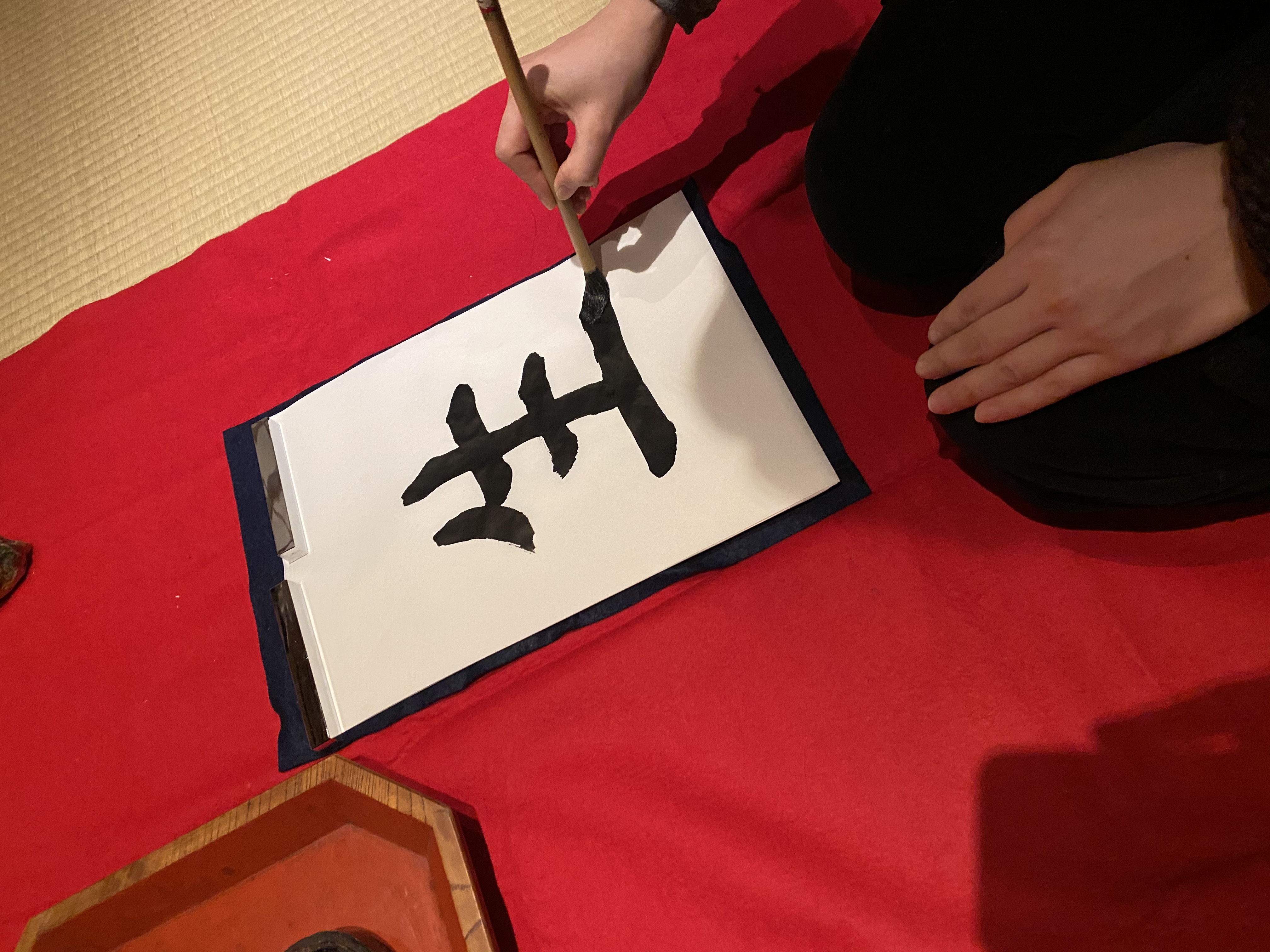 We hope that everyone was able to spend time with their loved ones, whether in person or through the phone. As time moves on, this culture of care and appreciation we are cultivating will withstand and provide strength when needed.
Tokyo Ippodo Gallery is currently displaying many welcoming arrangements. Filled with nostalgia and tradition, these carefully arranged tea sets and scrolls invite you to your softest memory.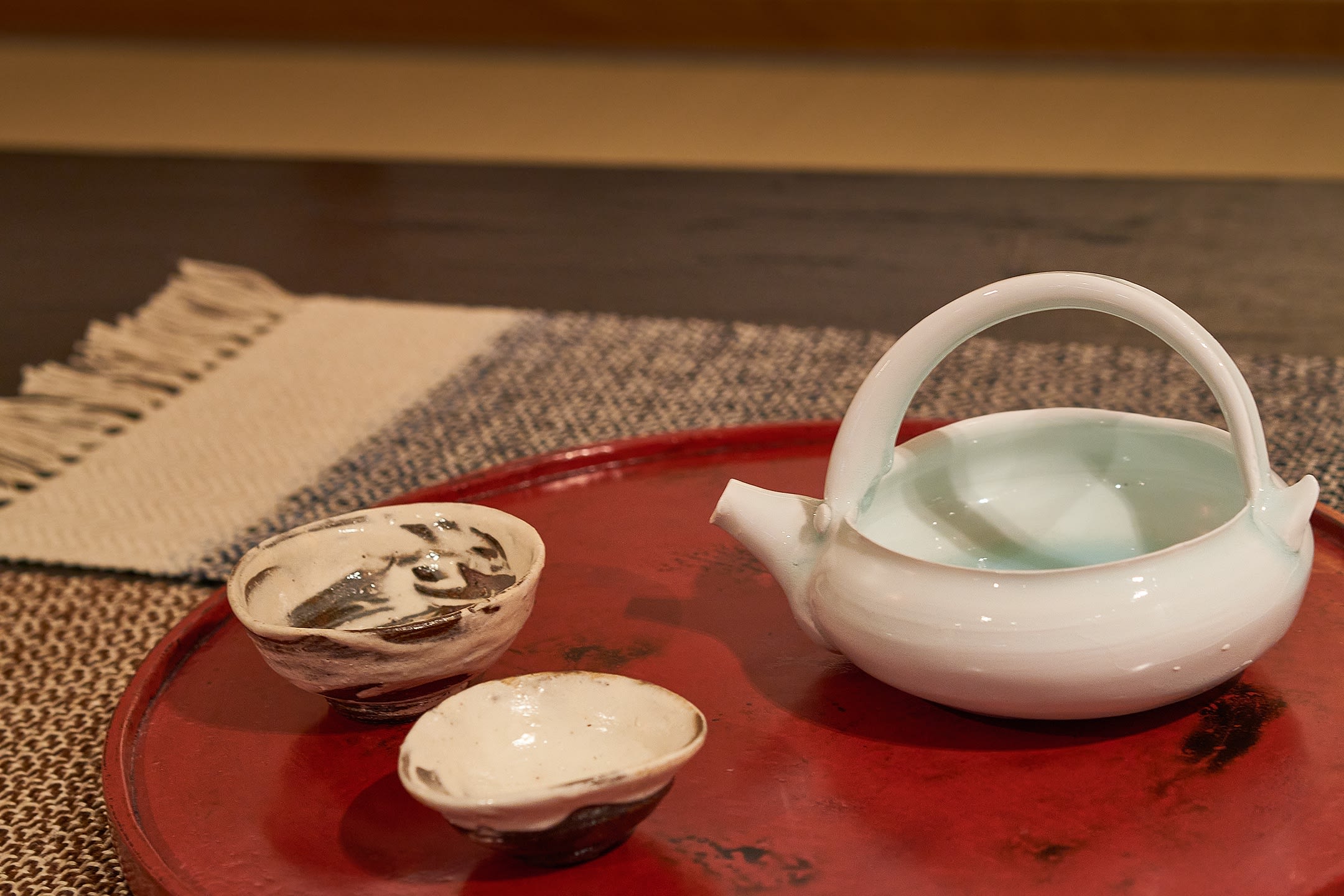 Tsubasa Kato C20929, Shiro Tsujimura C19096 and C17113
The light blue celadon on the fine, buttery porcelain of Tsubasa Kato sits gently on a Tohru Matsuzaki vermillion lacquer tray.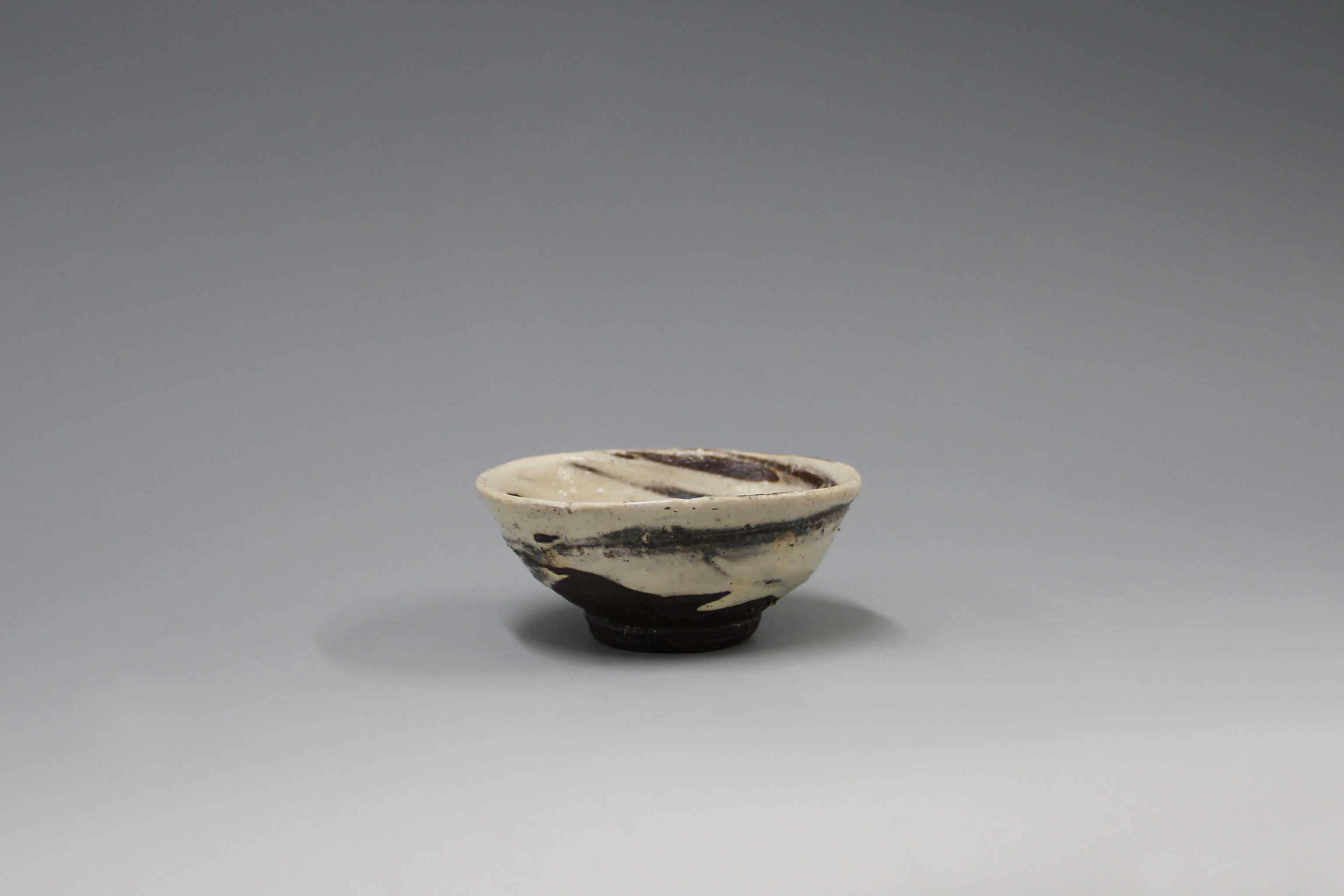 Shiro Tsujimura, C19096
With the small guinomi of Shiro Tsujimura, the pieces, on top of Matsuzaki lacquer, display a range of techniques.
The signature Kohiki glaze washes over the dark clay body, the semi glossy fnish reeals its texture, gritty yet contained. One imagines using the Tsubasa Kato teapot to pour a warm cup of tea.
Hidemitsu Maeda, C22106
Hidemitsu Maeda, understanding the refreshing visuals and uniqueness of the unexpected, makes Mulberry Biwa, an incense container made of mulberry and tortoiseshell.
The beautiful and rich brown of the mulberry exists harmoniously alongside a banded tortoiseshell. Reflecting and absorbing the warmth of light, the materials reflect a consideration of quality and the glow almost makes you imagine the burning of incense held inside.
Shiro Tsujimura, C19748 and Jihei Murase, C20043P
The radiant red lacquer of Jihei Murase is amplified next to a Shiro Tsujimura tea bowl. The glossy qualities of Murase's craft contradicts the soft matt texture of Shiro Tsujimura's shino glazes.
The traditionally cylindrical form of Shiro Tsujimura's tea bowl, glazed with a generously thick layer of white shino glaze, feels like applying a brushstroke of paint onto a freshly primed canvas.
The composition of iron and black carbon trapping spots create this fluid feeling of spontaneity.
For more information on these pieces and more, please email mail@ippodogallery.com or browse our artists!
Wishing everyone the best this new year!