Kodai Ujiie, currently exhibiting at Tokyo Ippodo Gallery's 6th New Birds Flying group show until January 31, 2021, is one of the youngest and most refreshing artists in the Ippodo Gallery collection.
With an architect father, Kodai Ujiie felt drawn to something less institutional and found a connection with clay as a medium to express a sense of freedom he wished to achieve.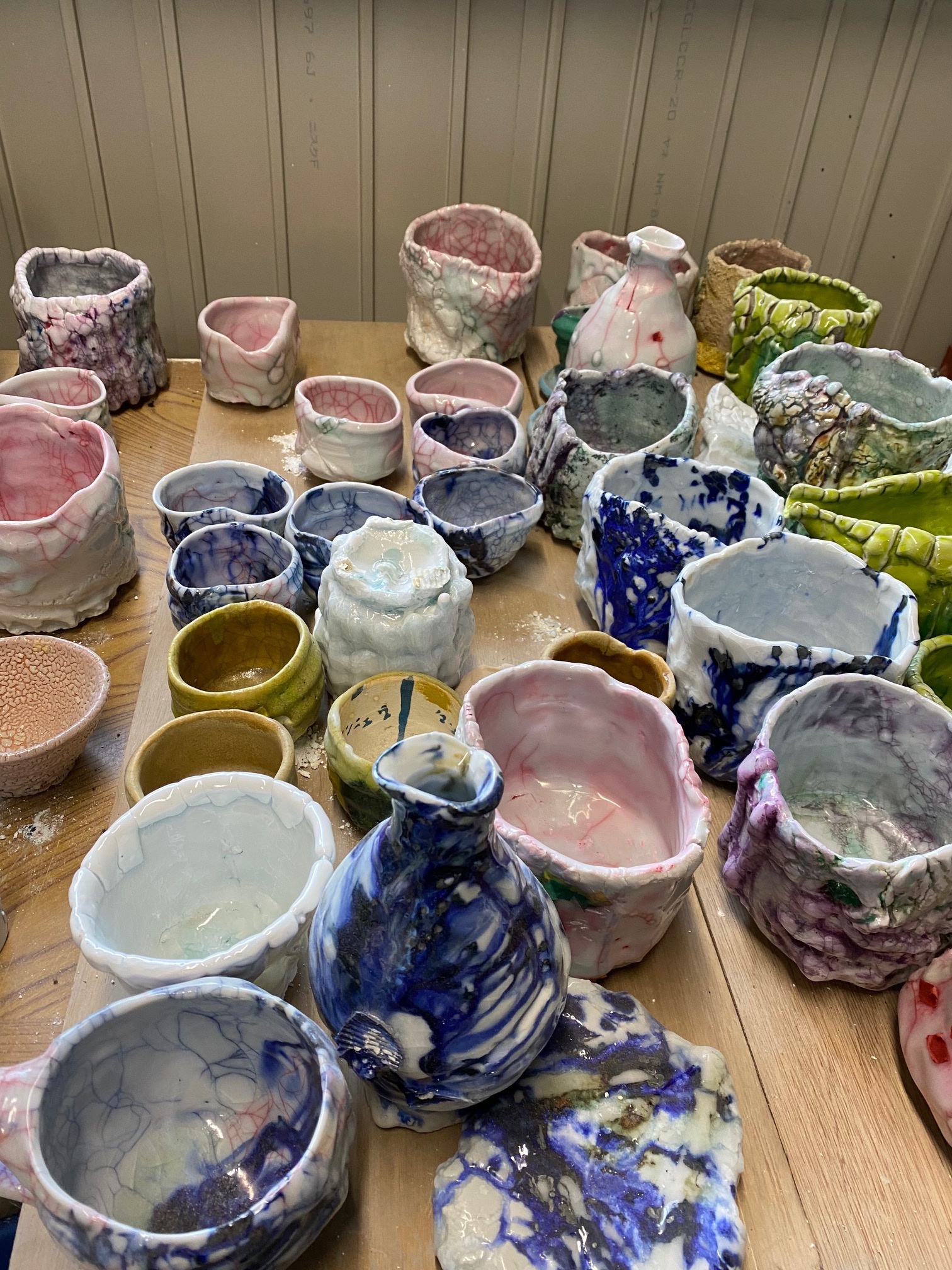 Image from Kodai Ujiie's Studio
His signature celadon craze with lacquer inlay has a story that attests to the innovation and creativity of an artist as well as the importance of trial and error in the practice of making art.
Produced through a misfiring days before his thesis presentation, Kodai Ujiie's celadon glaze never meant to craze (although we are glad it happened).
Looking for ways to fix the misfire, Kodai Ujiie reflected on his past classes, various metalsmithing and lacquer classes taken during his freshman year of college, he decided to incorporate colored lacquer onto his piece to create this subtle, strikingly contemporary kintsugi inspired object.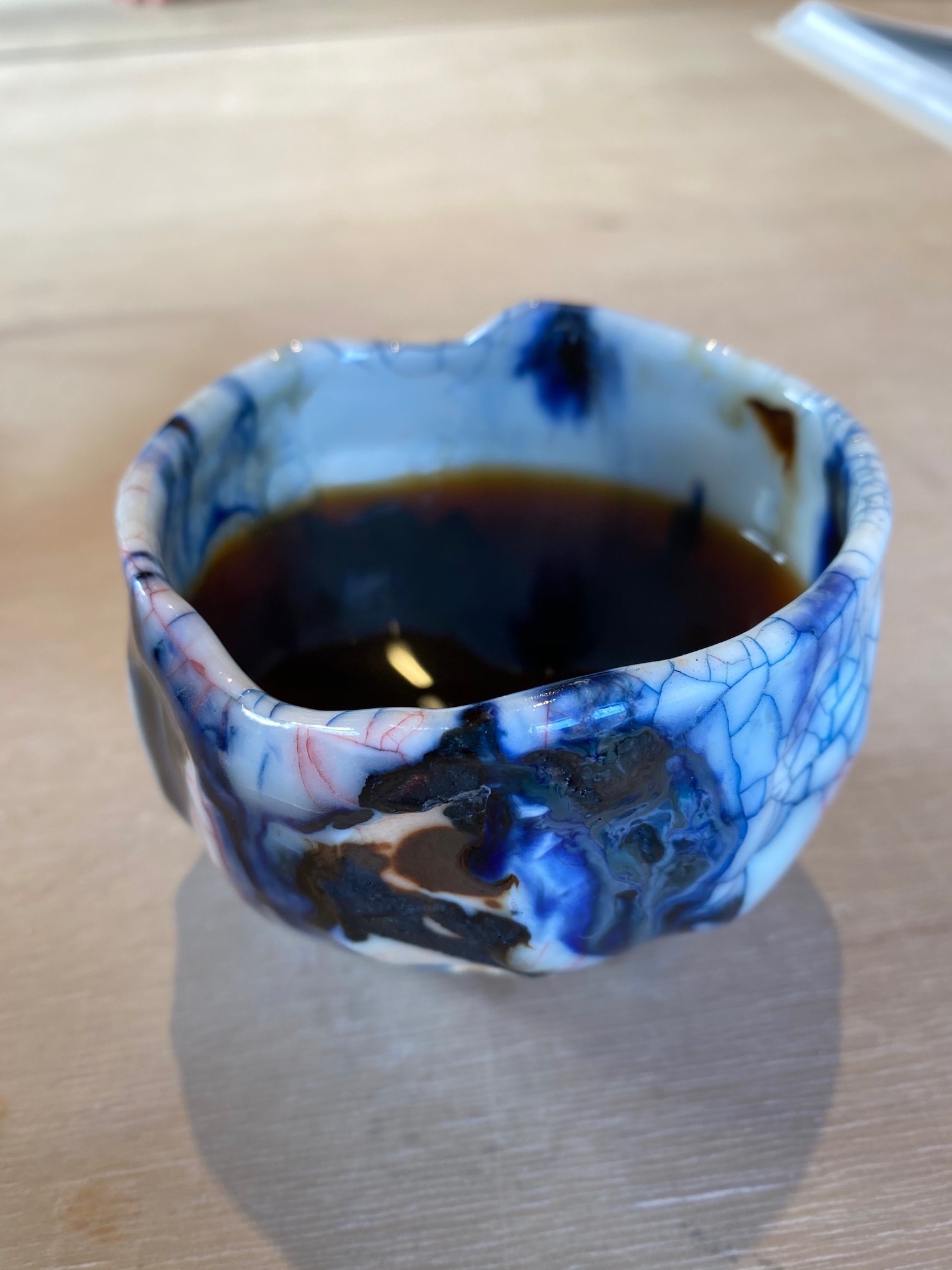 Now, nearly 10 years later, Kodai Ujiie has made a visual language that is now encompassing his work. A signature style of making.
C22075, Celadon and Lacquer Tea Bowl
With a look at this piece, the collaboration and rhythmic dance of all the materials (porcelain, celadon, and lacquer) elevates this piece to the form of poetry. The moments of crazing on this piece is spontaneous - traveling alongside the edges of the glaze onto the inside of the form and along the thickness of the foot.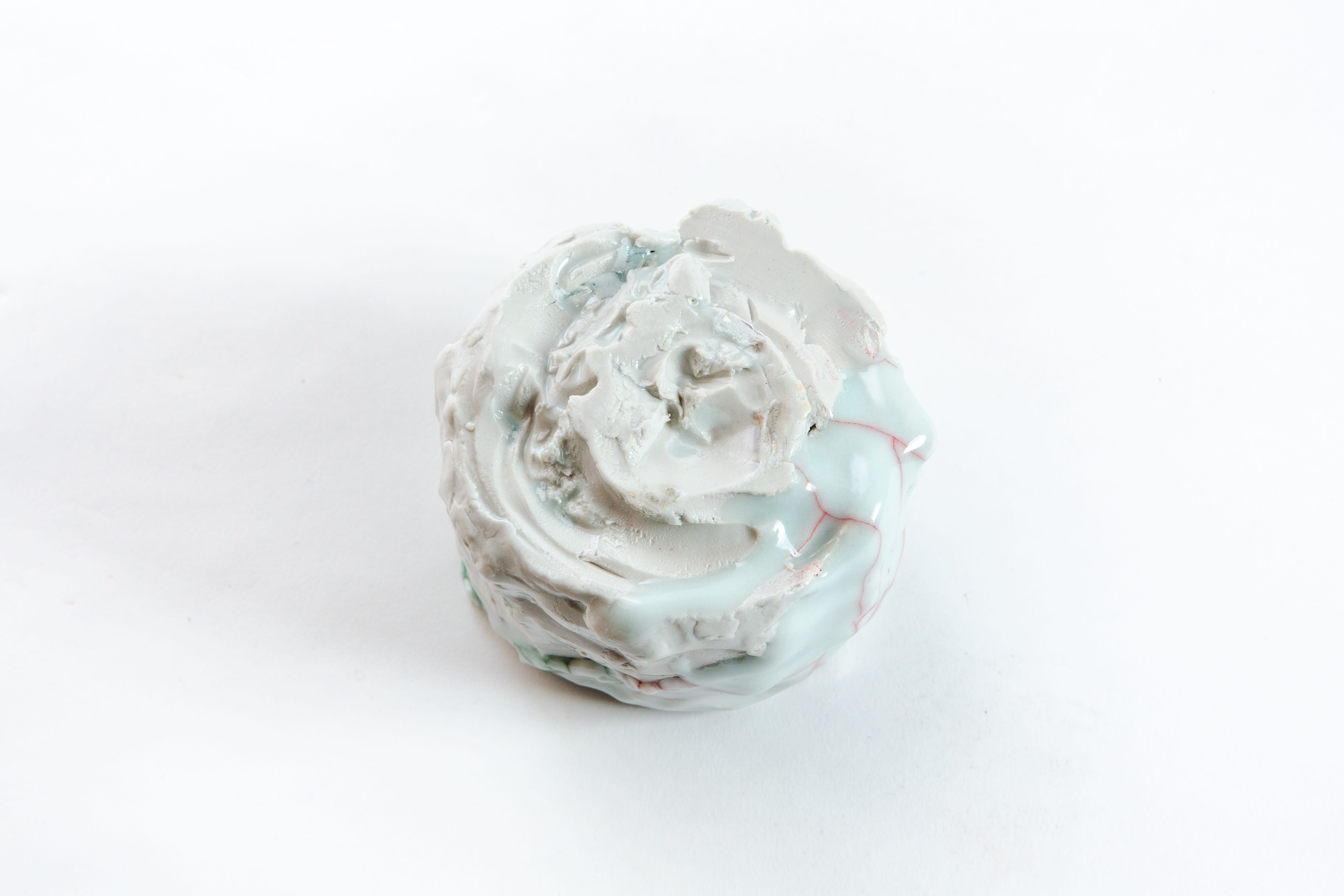 The texture of the clay also contrasts the traditional fine qualities expected from a porcelain object. The buttery and smooth qualities of the clay body is highlighted through Ujiie's decisive and expressive carving. Removing chunks of clay and whittling the piece down to its current form. The foot of the piece is impressively textural, exciting, and unique.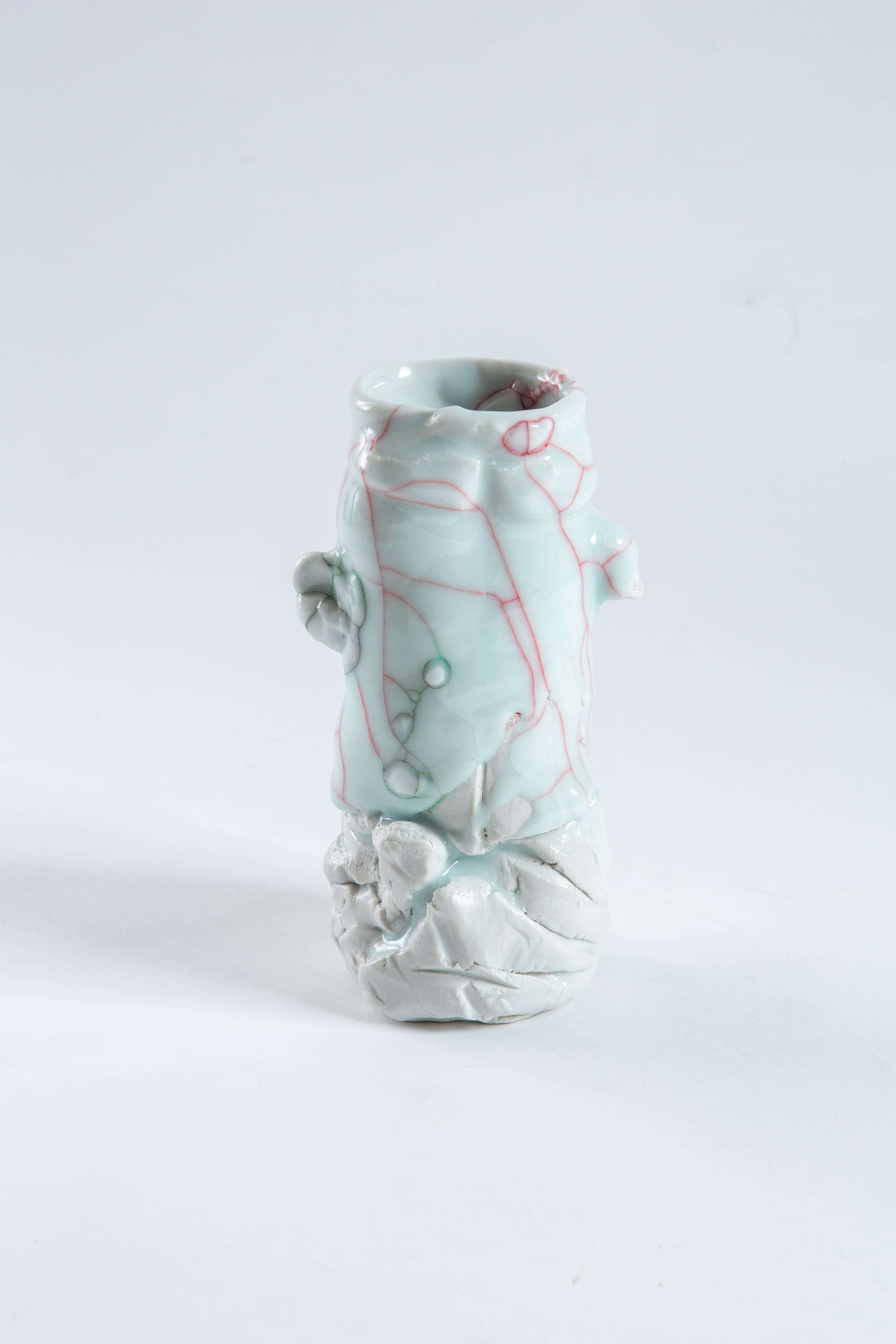 C22079, Celadon Lacquer Vase
The special glazing technique is not limited to the tea bowl form. In C22079, Celadon Lacquer Vase, the crazing of the glaze seems to extend along the entire exterior of the form, allowing for an opportunity for a more complex composition.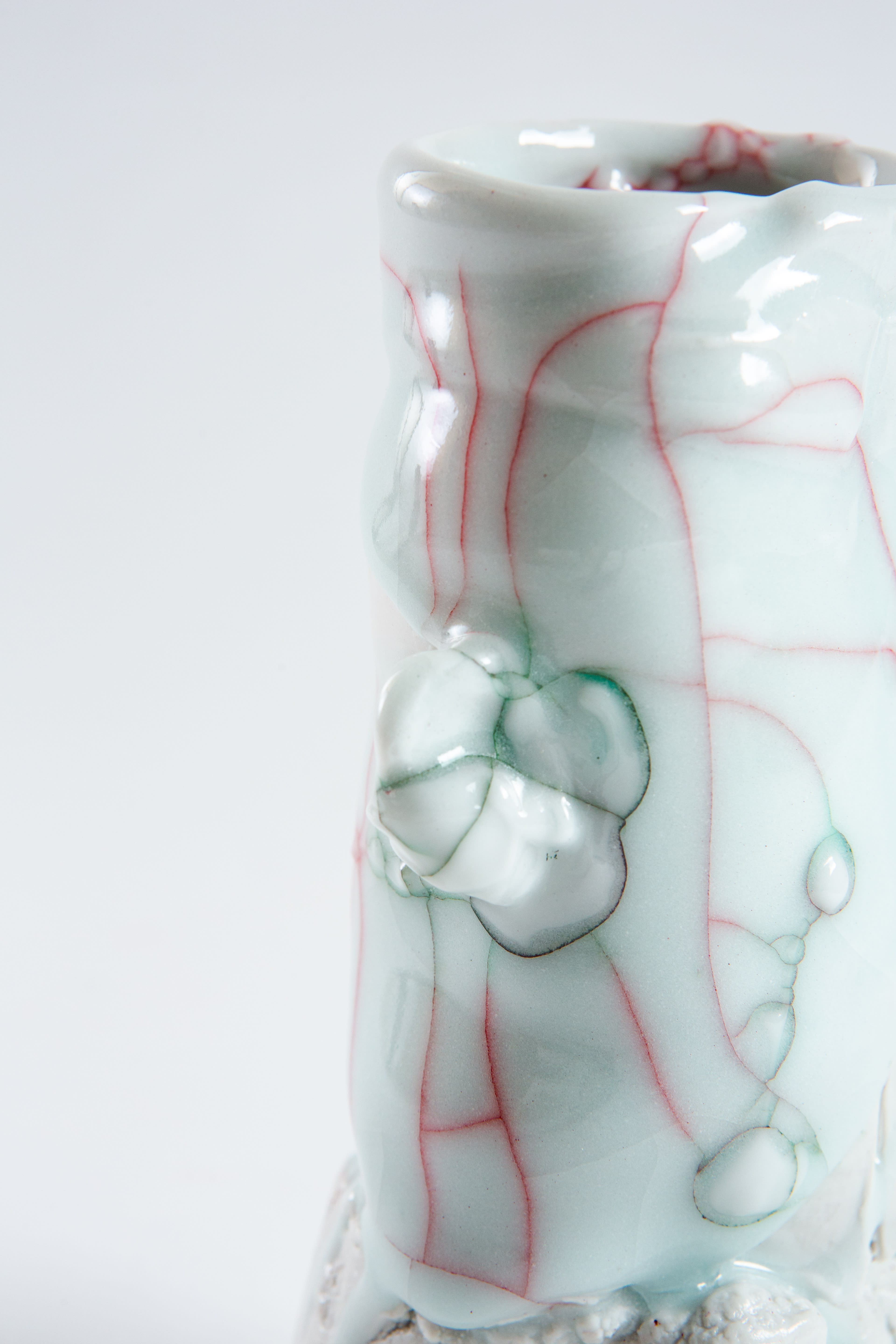 C21349, Celadon Lacquer Vase
For more information on Kodai Ujiie and our other artists, please browse our Artworks section or read our past journal entries.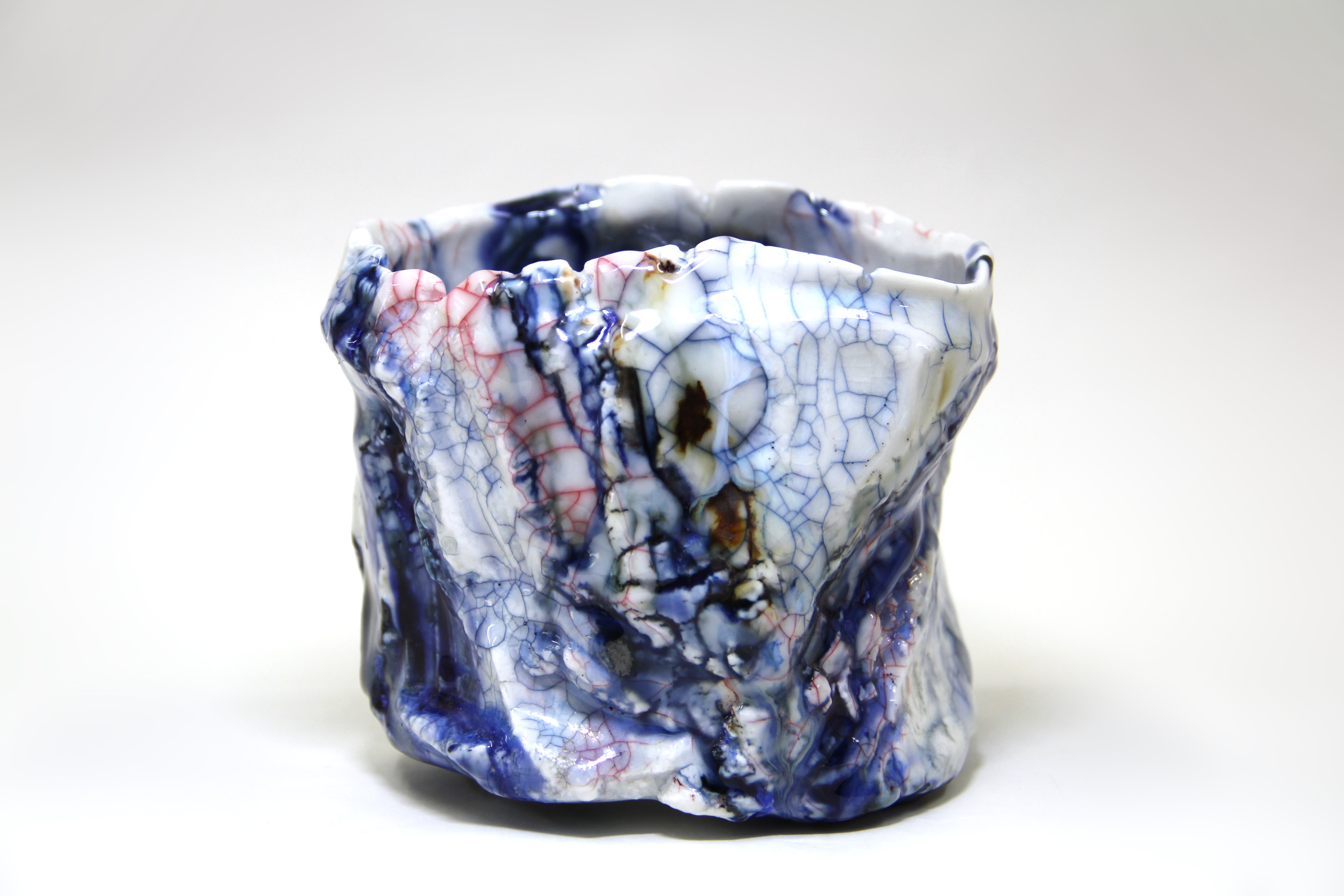 For enquiries and additional questions, please contact mail@ippodogallery.com.