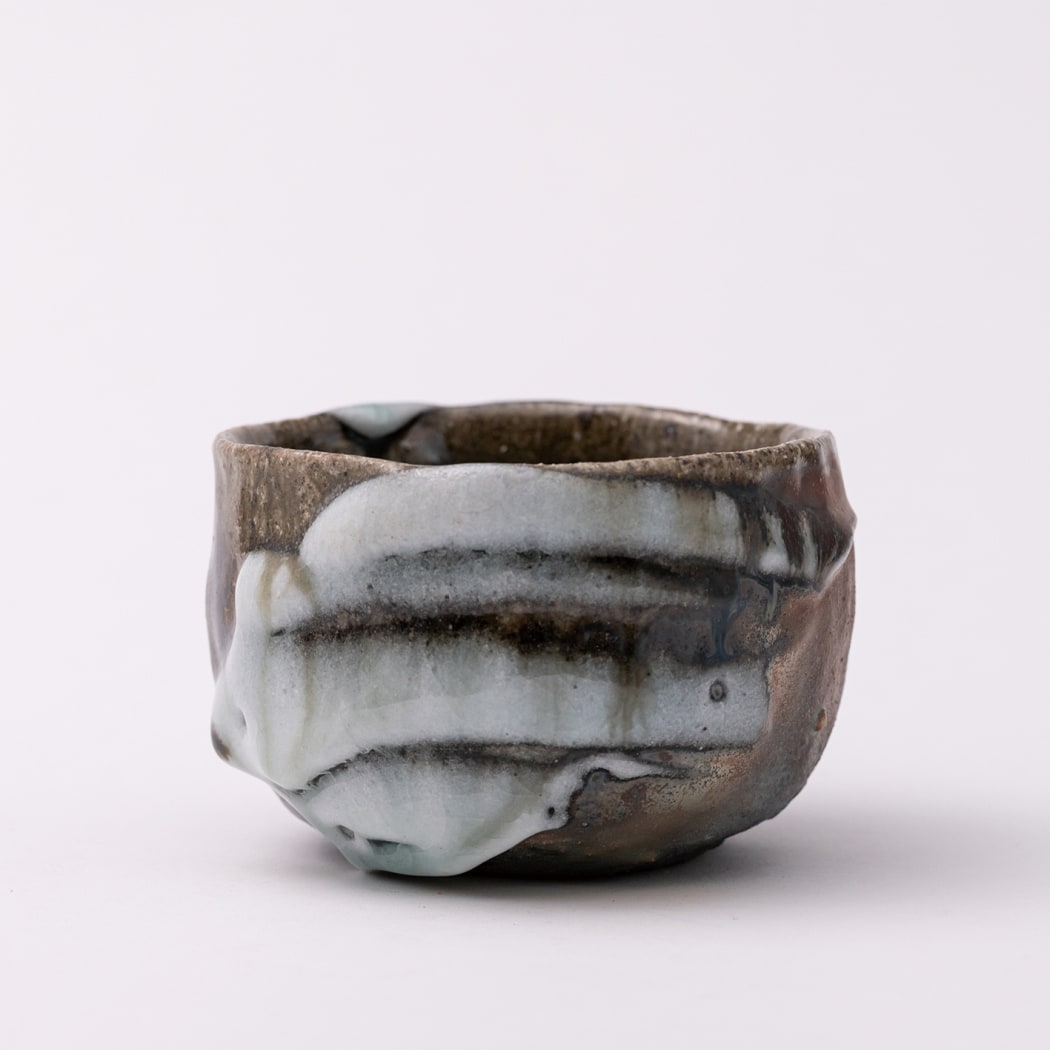 Artist Kan Matsuzaki is known for his elaborate glaze combinations and intricate detail and attention to surface compositions. The son of potter Ken Matsuzaki and nephew of lacquer artist Tohru Matsuzaki, Kan grew up with a keen eye for art and aesthetic sensibilities.
Kan Matsuzaki, Natural Ash Shino Tea Bowl
Kan Matsuzaki initially studied photography at the New England School of Photography. While he worked as a photographer, he slowly became interested in clay. Through observing his father's everyday work and life, he became curious on the process of making tea bowls. In 2013, he began working with clay. With the influence of his father, Kan began to learn Mino-ware, eventually developing his own style through handbuilding with coils.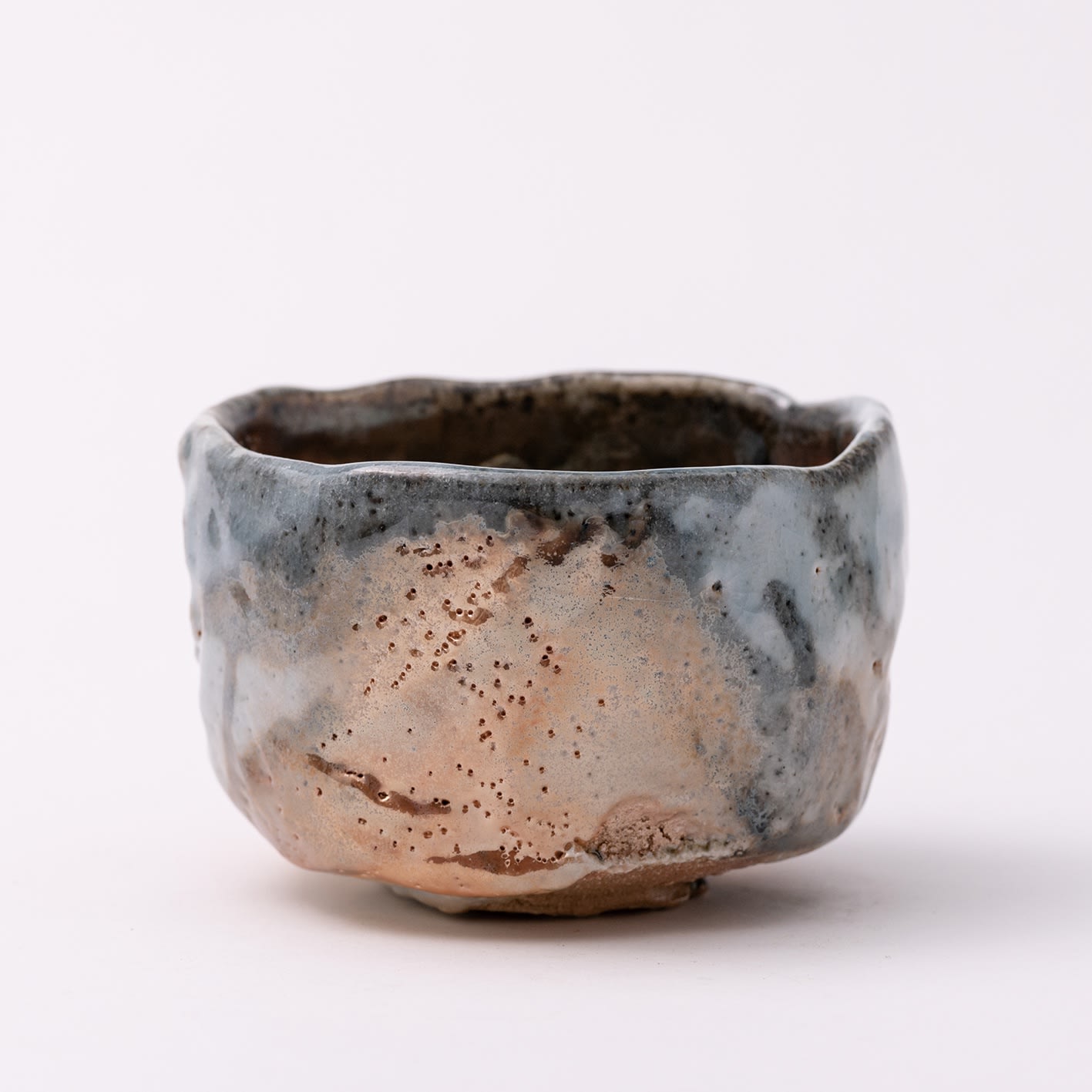 Kan Matsuzaki, Yohen Iron Tea Bowl
.
.
.
"Kan Matsuzaki's Yohen Iron Shino Tea Bowl is miraculous. The glaze, like liquid mother of pearl, is incredibly beautiful and lucious. The glaze, catching light in all directions, absorbs and radiates warmth. The bright flashing of iron glaze sits harmoniously with the thick shino glaze, creating lovely surface compositions. "
.
.
.
As one can see in his works, he has a contemporary sensibility towards the surface treatment and decoration of his clay surfaces.
No doubt, due to his background in photography, his surfaces seem to be landscapes formed by the firing. With thick cloud-like forms of slip and glaze traveling alongside the surfaces of the tea bowls, his pieces seem to represent graceful landscapes.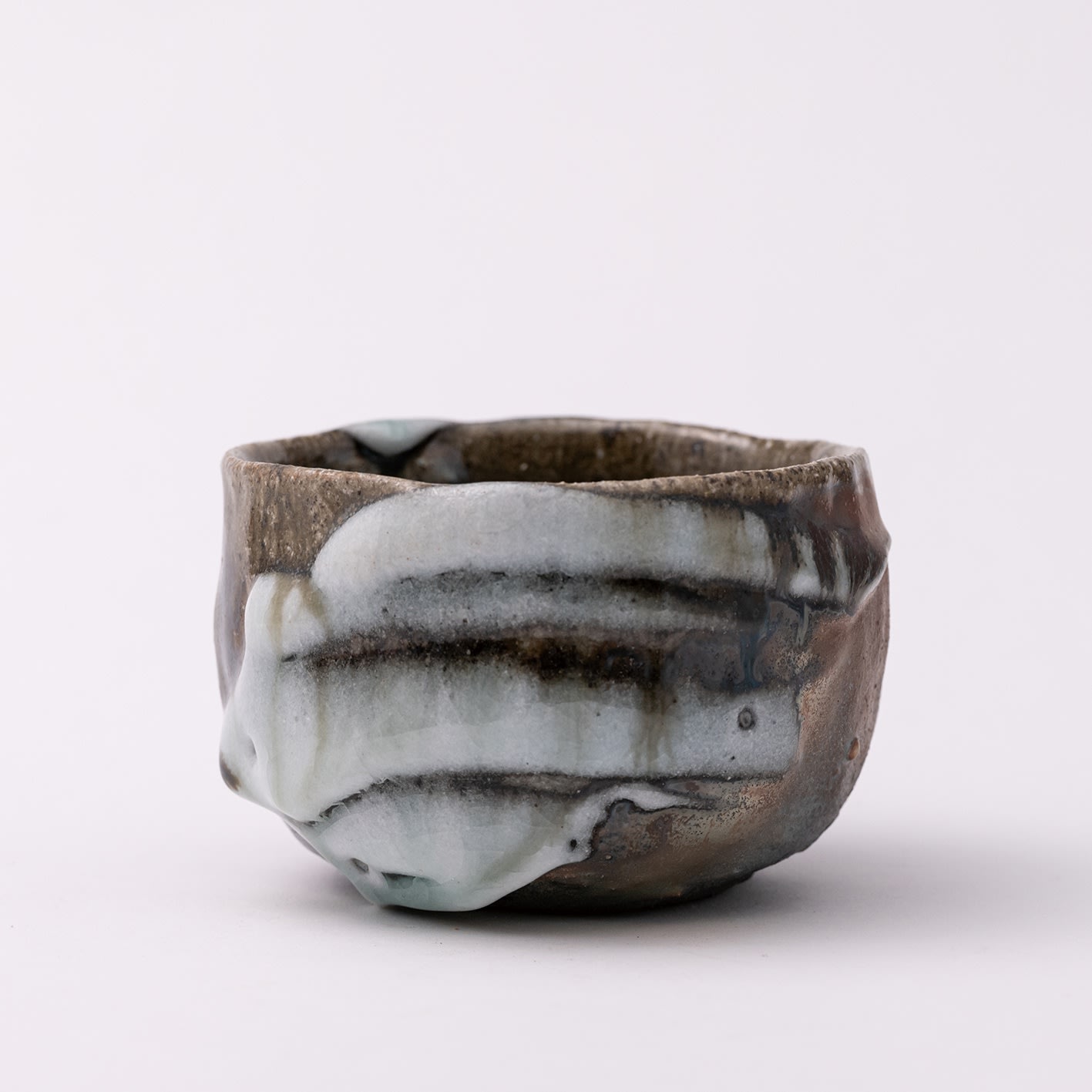 Kan Matsuzaki, Yohen Iron Tea Bowl
Kan Matsuzaki uses a type of red firewood to fire the atmospheric kilns. The red firewood creates a high iron content in the ash inside the atmospheric kiln. This effects the overall glaze finish of the work and also deepens the colors of the surface glaze.
Matsuzaki is interested in the utilitarian object. Through the utilitarian object, Kan is able to share his vision and his art at a more intimate level. He has recently been producing smaller forms for this purpose.
Kan and his father share a studio together. They use the same firewood influence each other as father and son, artist and apprentice.
Tohru, Kan, and Ken Matsuzaki currently reside and work in Mashiko, Tochigi Prefecture.