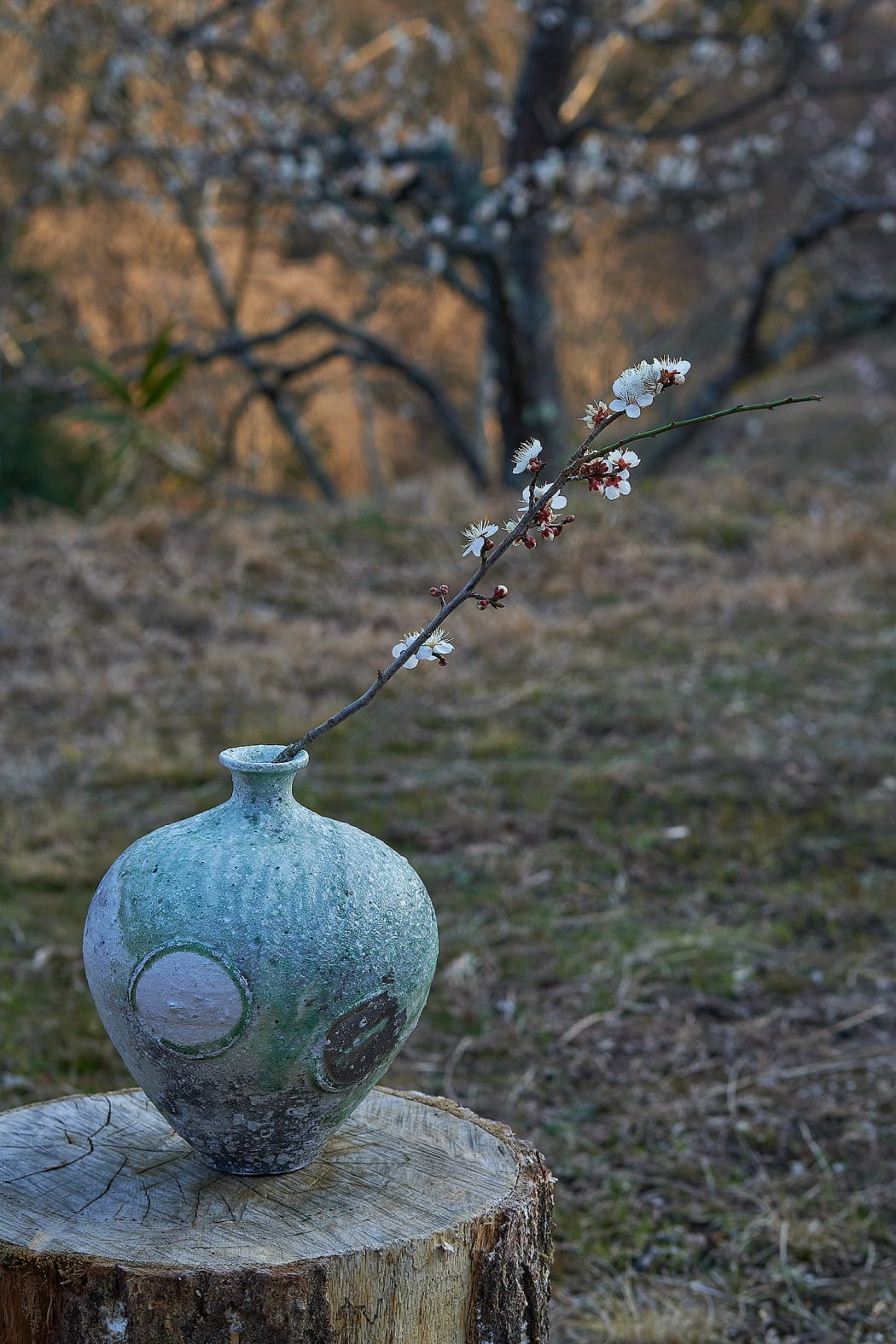 This week's Artist Spotlight features ceramic artist Yui Tsujimura.
Living in Mima, Nara Prefecture in a home built close to his fathers, Yui Tsujimura seems to have never left home.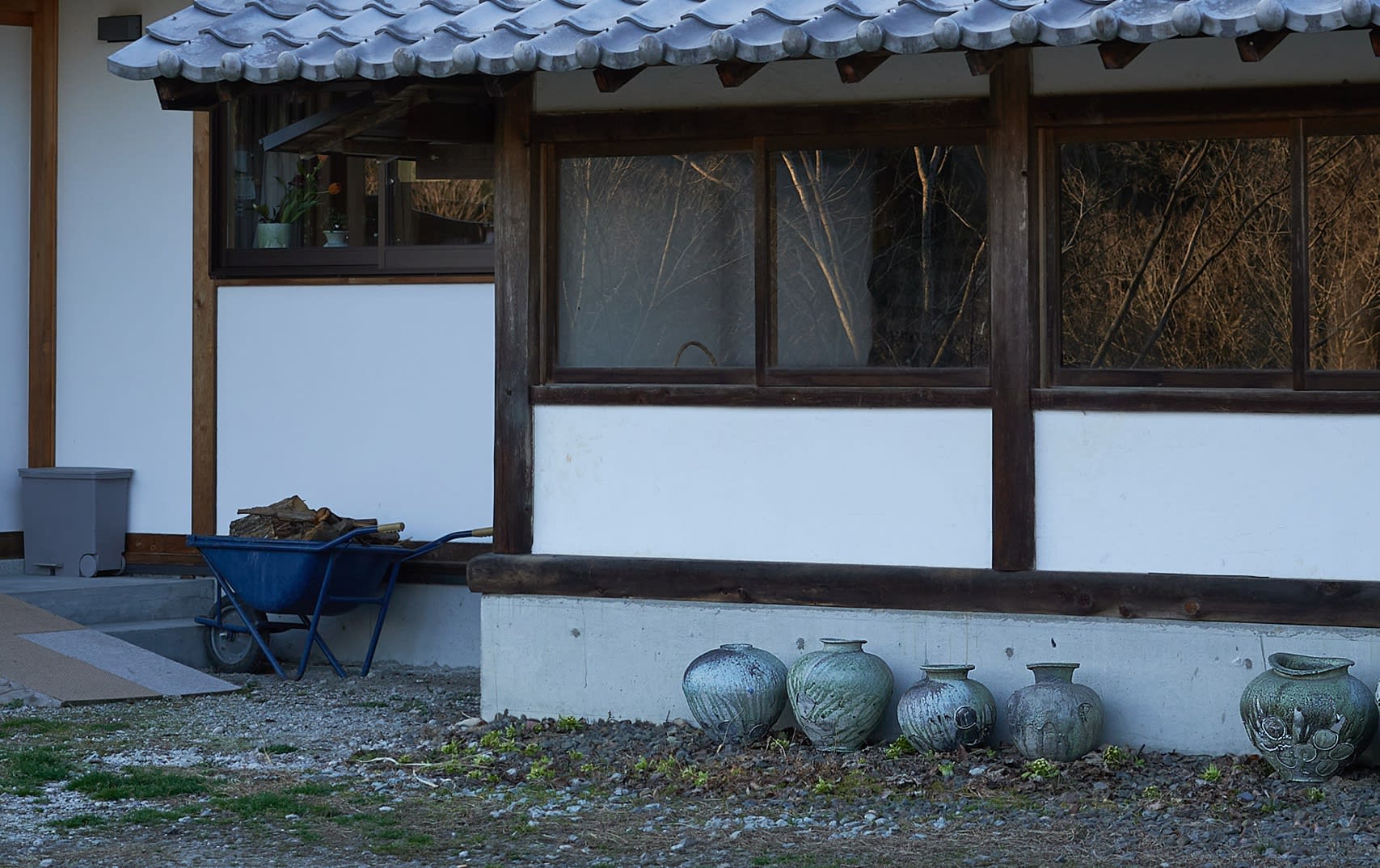 As a son of master potter Shiro Tsujimura and older brother of Kai Tsujimura, Yui was no doubt influenced by his family as it comes to his artistic practice, visual language, and overall approach to the ceramic arts.
Unlike his father and brother, Yui Tsujimura branched off into his singular visual style, focusing primarily on beautifully thrown silhouettes and the use of a particular blue-green ash glaze.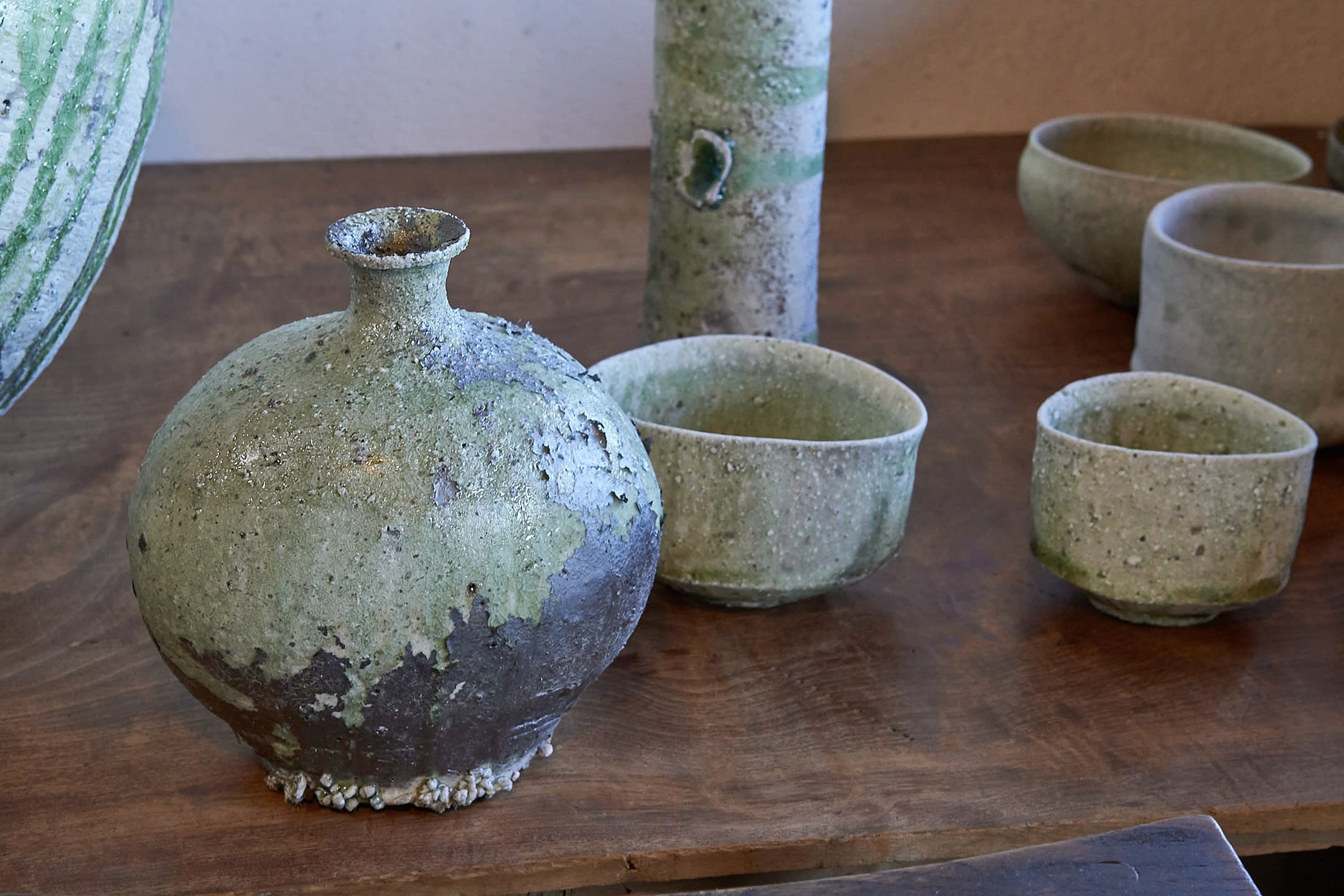 Yui Tsujimura takes a lot of inspiration in form and glaze from Sue ware, a traditionally Korean and Chinese style. These forms are primarily known for their more virtuous stoneware that is usually unglazed or covered in a coat of ash glaze. Most of these pieces are blue-green and utilitarian.
These forms are usually made on the potters wheel; however, for the larger vessels, they are thrown on the wheel and then coiled to add width and then thrown again to make a consistent and smooth surface. As he throws, he produces a rhythm and his body and the work becomes connected. The pieces then exhibit this sense of freedom; opening, closing, expanding, retracting and the result is a work that contains the same energy and soul as the artist himself.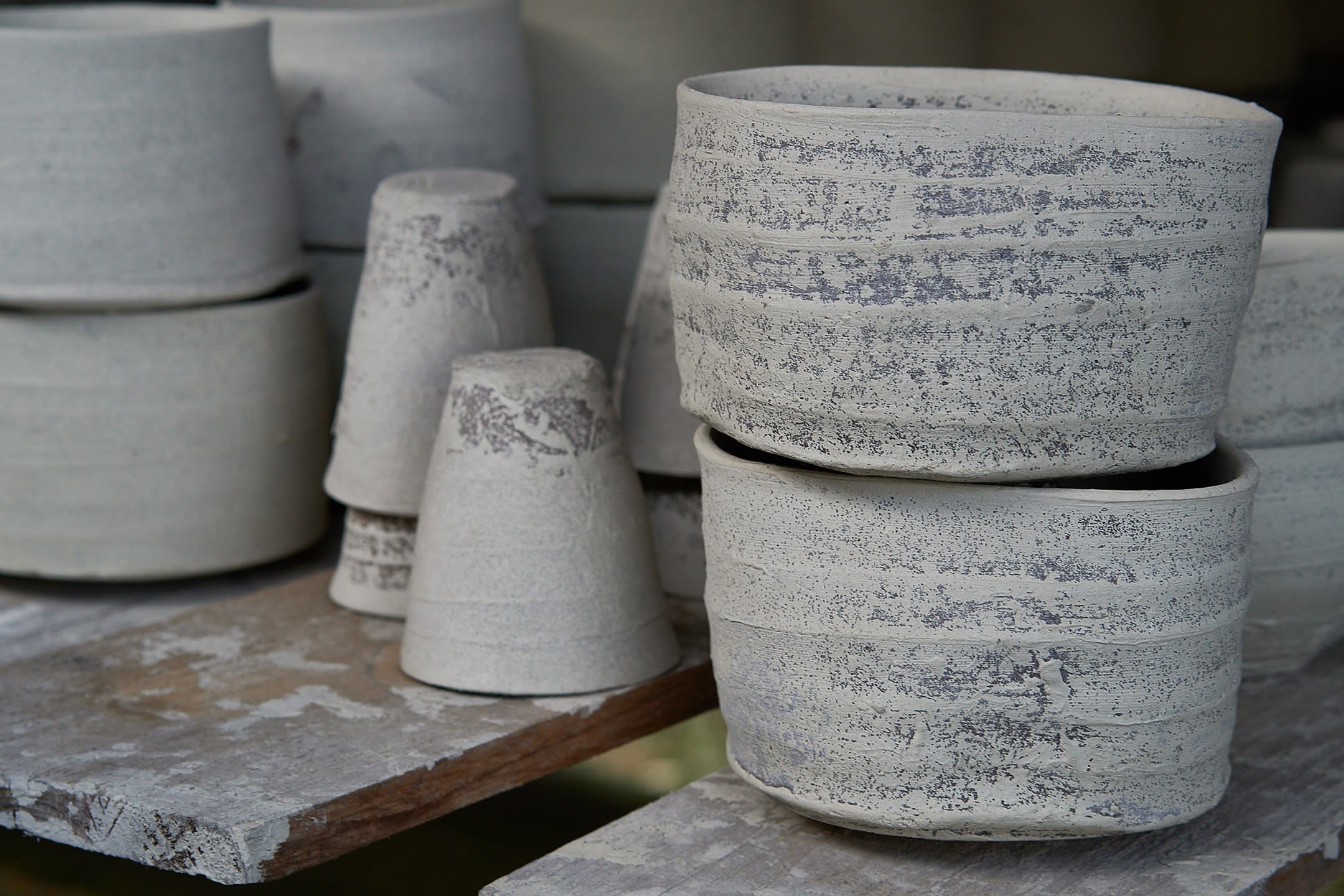 After the initial bisque firing, these pieces are then glazed with a layer of ash glaze and then fired through a reduction firing in the Anagama kiln. Yui Tsujimura, with two kilns in his studio, is able to simultaneously fire a bisque and glaze kiln.
At the red-hot stage of the reduction firing, at the perfect moment, Yui throws in more organic pine ash material. This ash reacts to the surface of the clay and adds a stronger blue-green color as well as some texture to the surface of the pieces. The result is a form that contains spontaneous and serendipitous moments as its composition.
Tsujimura's friend, Kan Kishino, a potter working with mostly traditional wood fired and Yakishime glazes, no doubt also takes and gives inspirations in form to and from Yui Tsujimura. Both of them have a penchant for forms that belly out towards the shoulders.
Yui Tsujimura uses his own plates, bowls, and cups everyday. It is particularly heartwarming to be able to eat out of a piece one made just weeks before from a ball of clay. He understands this notion and embraces the ideology that art is not only for the eyes but also for the soul.