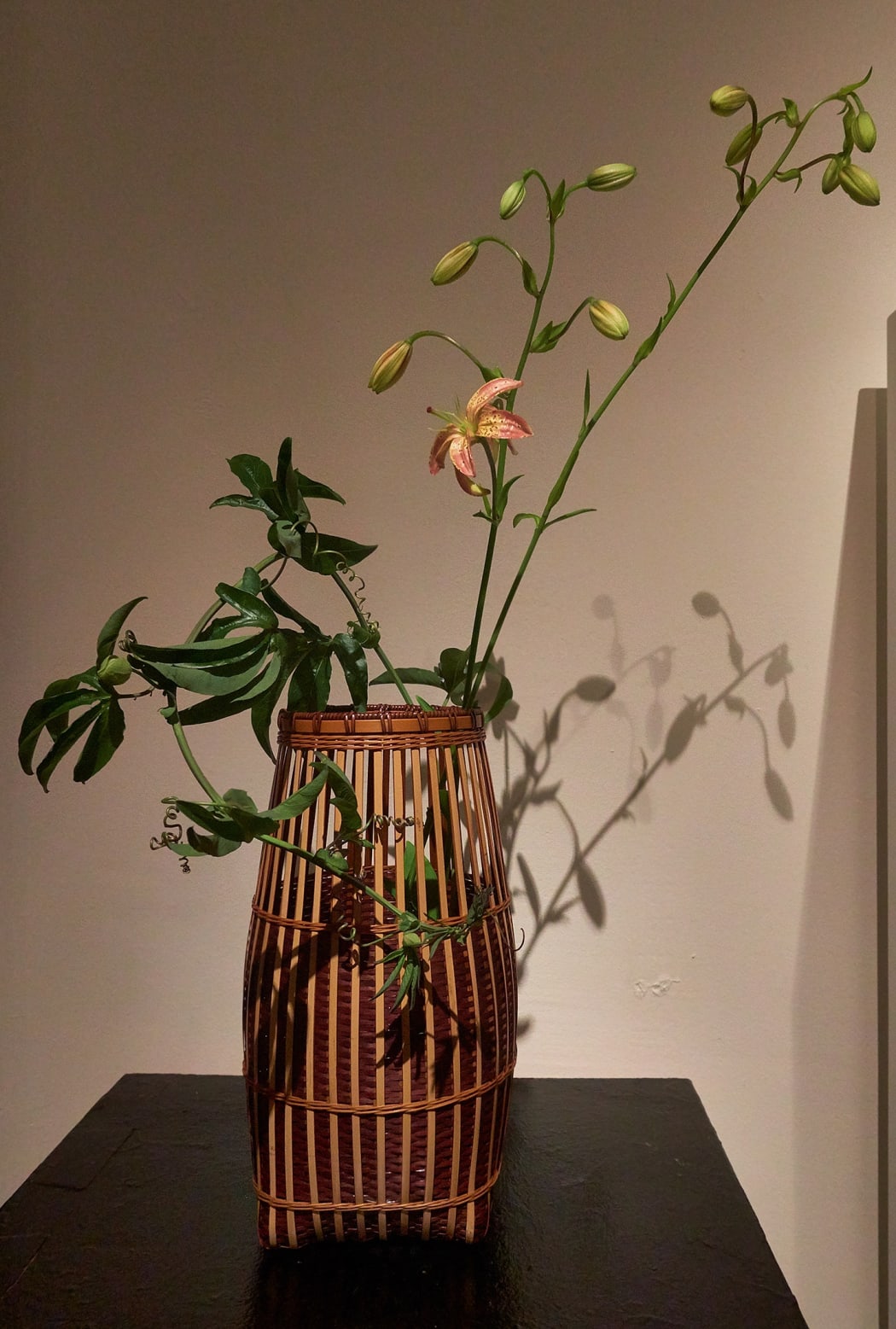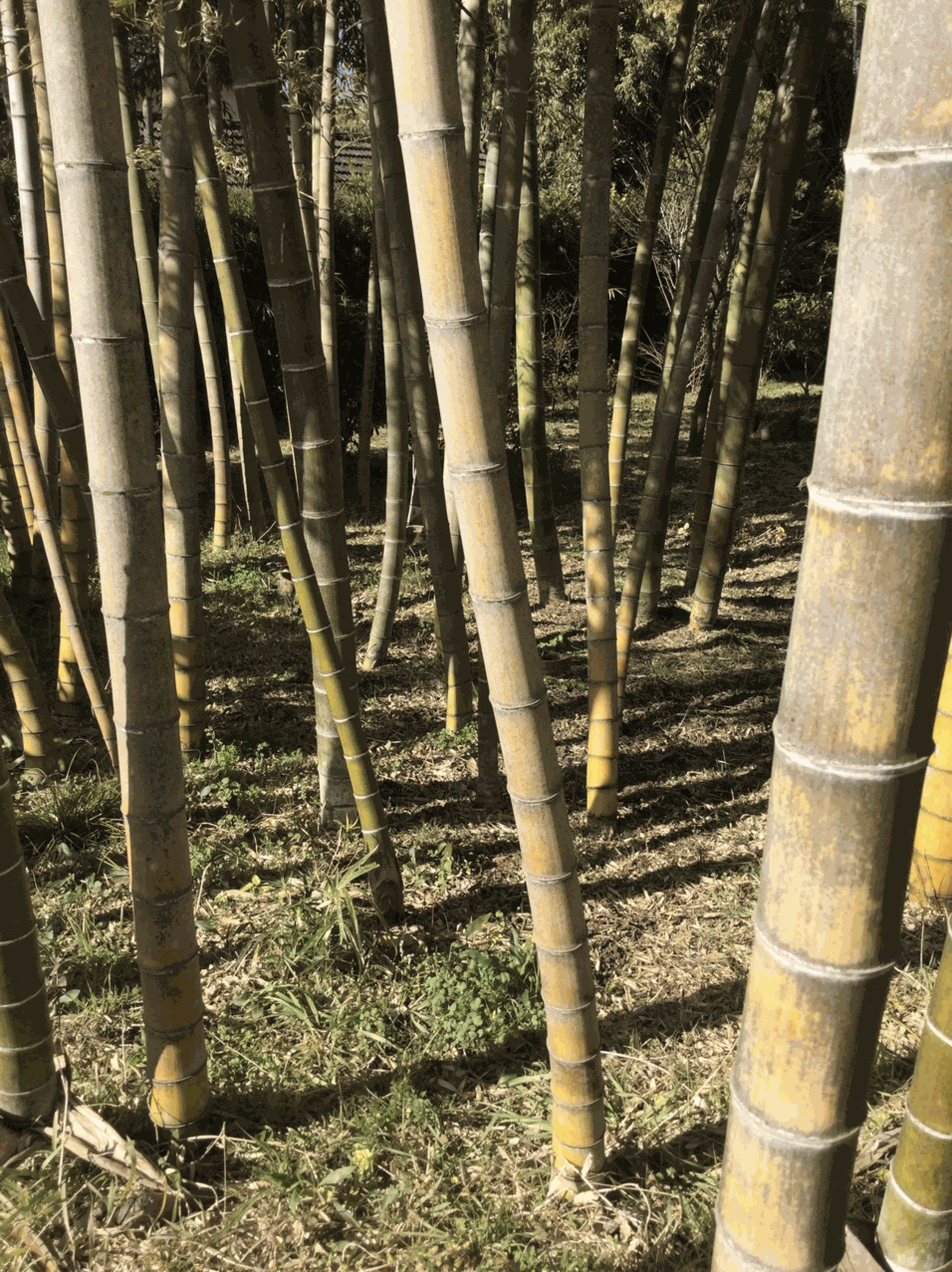 Bamboo groves surround the artist Hafu Matsumoto's studio. He enjoys listening to the sound of wind rustling the leaves. For Matsumoto, his relationship to nature and the materiality which bamboo possesses is what guides him. To him, art is not about modern abstraction but the idea of incompleteness and impermanence.
As the last apprentice of Shokansai Iizuka (1919–2004, designated a living national treasure in 1982) who was himself a second-generation apprentice of Rokansai Iizuka (1890–1958), Hafu Matsumoto has mastered the shin, gyō, and sō (formal, semi-formal and informal methods) of weaving. He was twenty years old when he apprenticed with Shokansai in 1972 and said, "My teacher is always in my head, always giving me a push to be better."In his work, Matsumoto always refers back to Rokansai and Shokansai's teachings.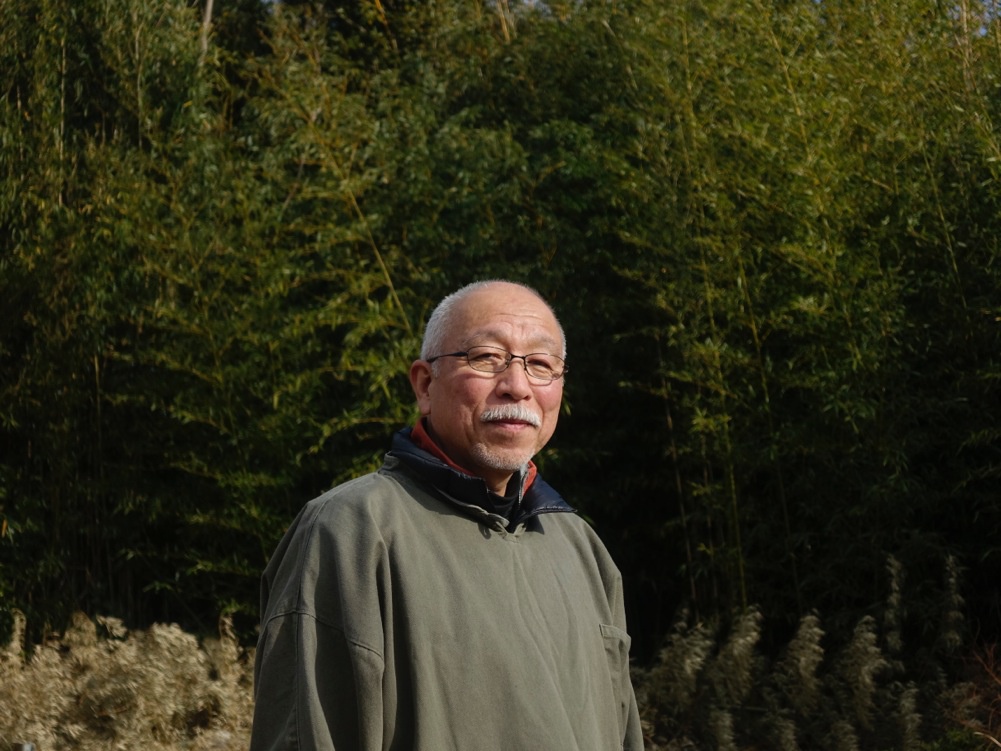 Bamboo symbolizes purity and good fortune and is essential to Japanese culture. Matsumoto's baskets and vases are constructed from wide, curved strips of bamboo. First, he splits the stalk in half and then chisels and shaves it down to be extremely thin. After soaking the bamboo overnight, he then boils it and slowly gives it shape. He pushes, pulls, and uses the perfect amount of tension, too much, and the entire piece snaps.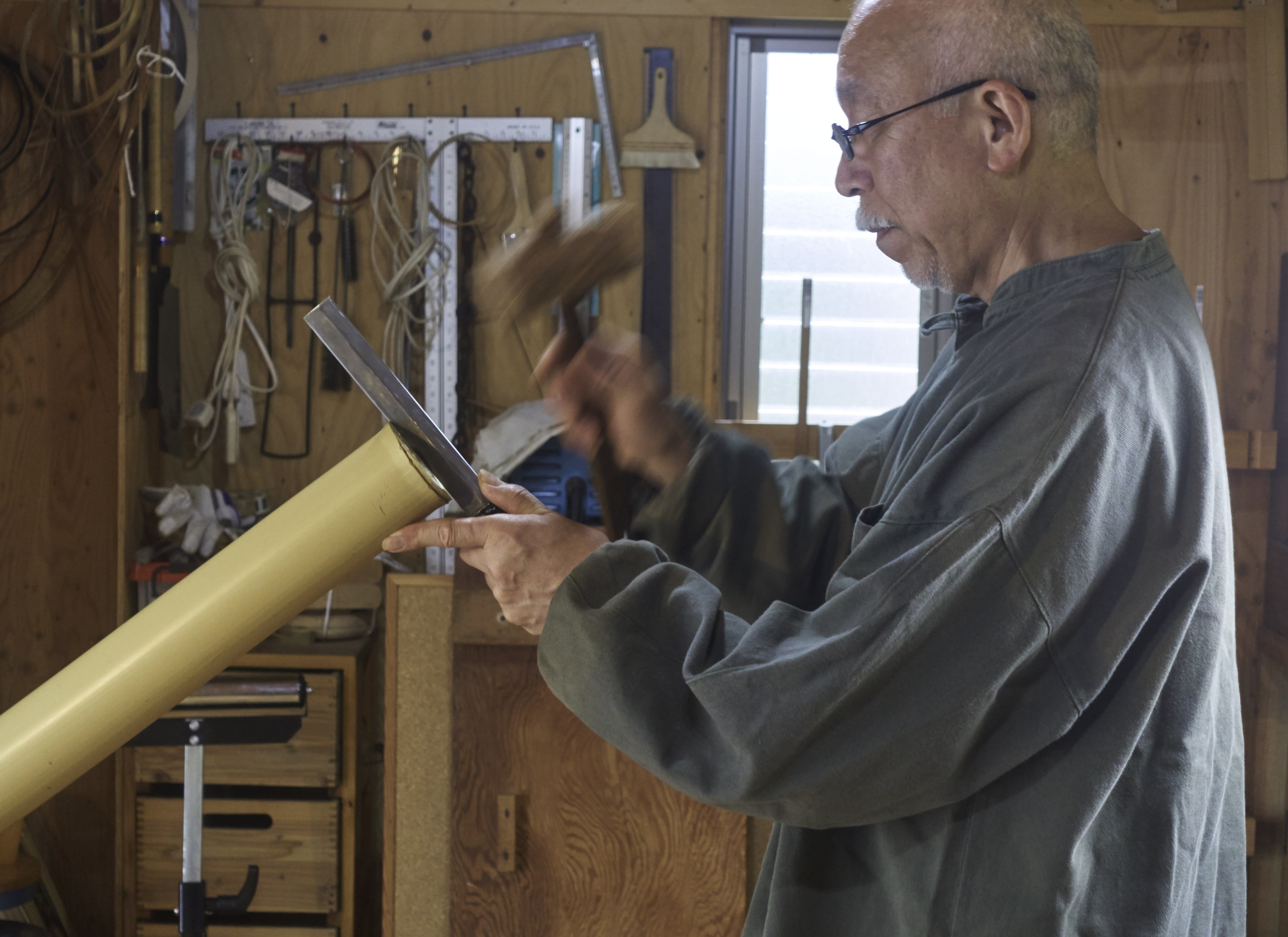 Here we see a sophisticated yet straightforward organic form. After the bamboo is carved thin, Matsumoto utilizes the 'Sō' (informal) technique that Rokansai developed. The piece of bamboo is flattened by soaking them in boiling water and then vigorously folding to create graceful yet sturdy graceful forms. Tension and quietude are born from the enthusiastic dialog between Matsumoto and the bamboo.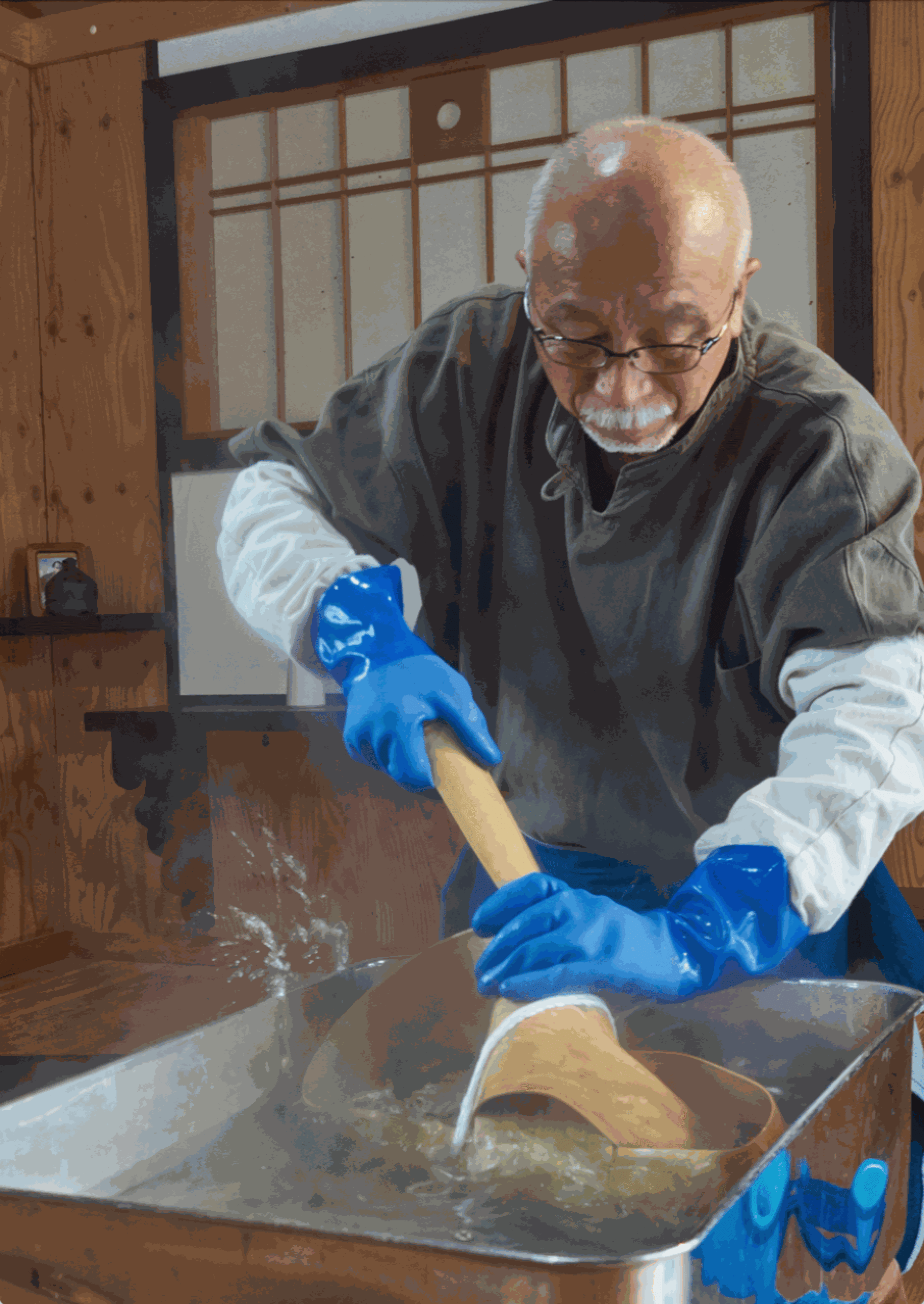 Hafu Matsumoto Fushi (Wind Figure) H11 3/4 x W16 1/2 x D15 in
(C16664)
At a glance, this may appear to be a lovely and straightforward sliver of dry bamboo. Take a look closer, and hidden silver channels will appear before you. The illuminating sliver slits manage to highlight the natural pigments of the bamboo rather than overpower and take over the attention. Take another look, and the intricate knots appear before your eyes. It is astonishing to realize that the thin bamboo strips are knotted and holding the vase in place.
Hafu Matsumoto Bamboo Vase
(C15586NP)
"When I make something, and I have a form in front of me, I think of it as ninety percent there, and it must remain ninety percent. To continue to drive, that is what makes it a piece." His objects, such as his baskets, are never intended to be merely beautiful objects. Instead, they are not fully alive without the accompaniment of all the senses. His work will continue in a continuum that will honor nature and the spirit that guides him.