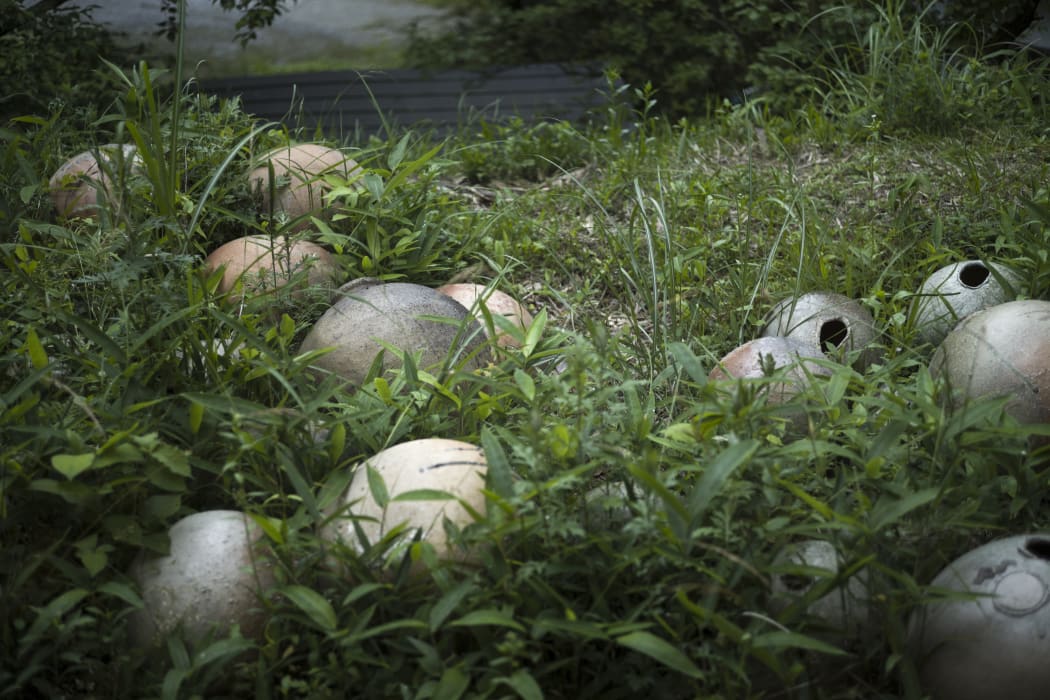 Kogei are Traditional Crafts of Japan that must meet five requirements to be recognized by the Ministry of Economy.
The crafts must be made for everyday use
The main parts of the manufacturing process must be handmade
The crafts must be created using traditional techniques
They must use raw materials that are extracted and then used in a traditional way
They much be make in a designed area and must come from a certain region in Japan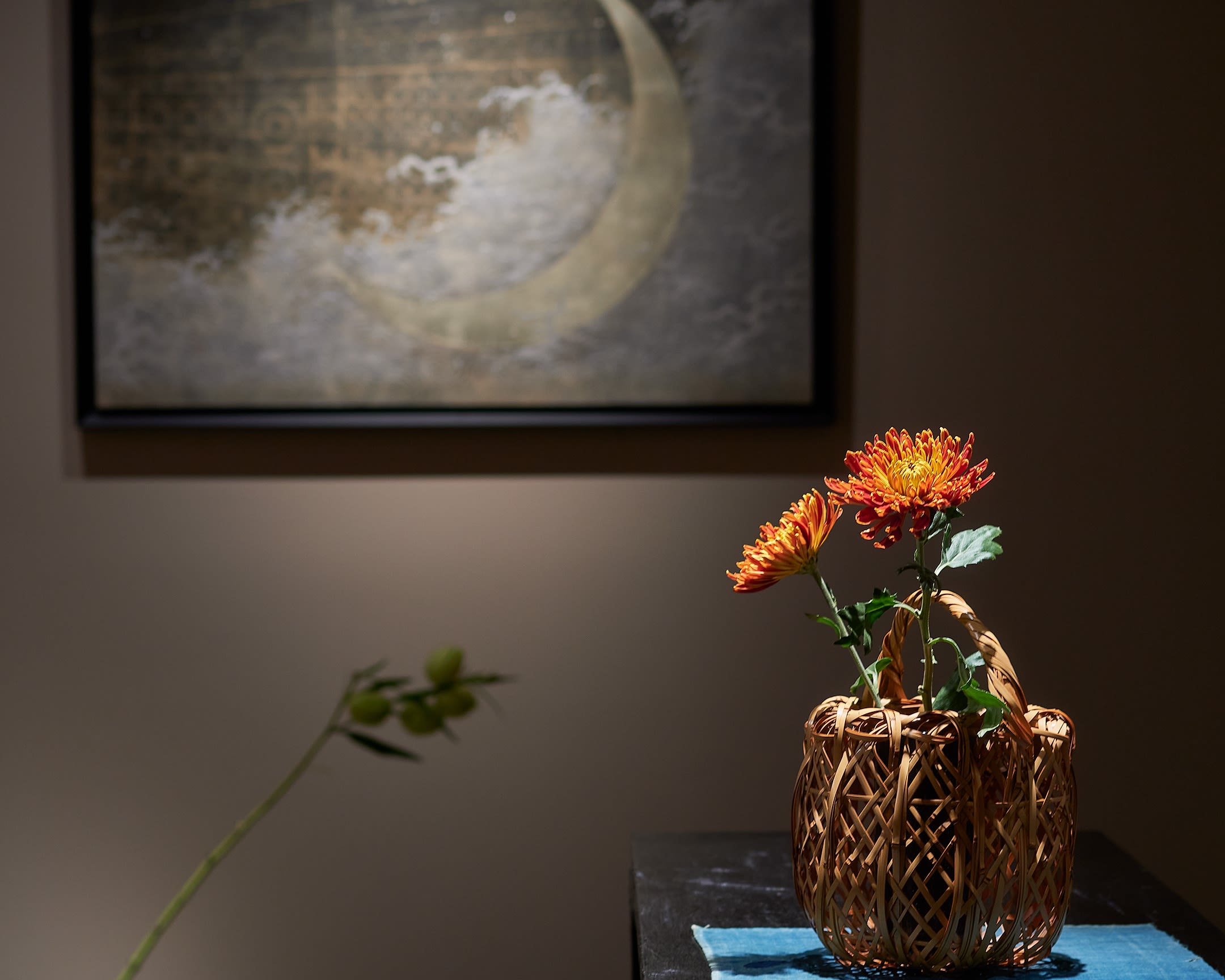 Since the beginning of Japanese history, Kogei crafts have been used to serve the daily life needs. These functional objects are believed to become more beautiful over time. What is also special about these works of art is they they are also made to be appreciated by all five senses.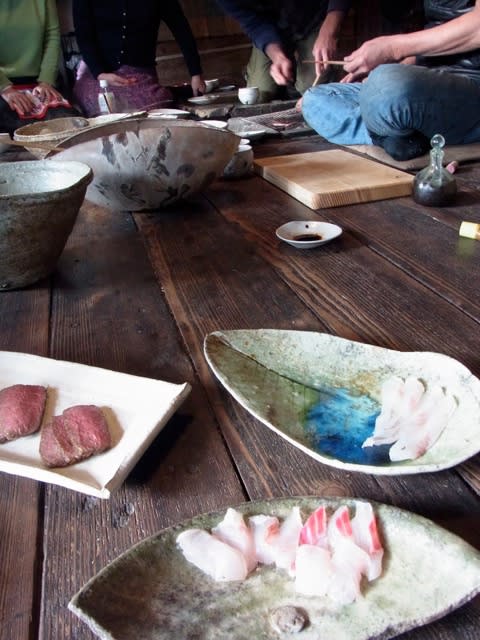 The different regions of Japan are celebrated for the traditional craft that is created. The economy and the people who live there cultivate the soil and land they inhabit and support their community with exporting the goods they make there. Since these crafts are often mastered through years of practice, the importance of apprenticeships are only getting stronger. Artisans must choose their material and master their tools and techniques before they can truly create beautiful works. While Kogei is a traditional way of life that is becoming more and more rare, it is important that the artisans continue to stay true to themselves and have their spirit shine through their practice. Learn more about our artist and see how their characters are embraced within their works.
Born in Kanazawa, Kiyoko Morioka began her artistic career studying abroad at Holbek National School of Fine Arts, Kingdom of Denmark. She then continued her education at the Ishikawa Prefectural Kutani Yaki Technical Training Institute. Her ceramist talent blossomed as she became certified as a "traditional craftsman" in the Kutani ware section. In 2016, Kiyoko received her Ph.D. at the Kanazawa College of Art. She is currently an Associate Professor, Department of Arts and Crafts at the Kobe Design University. Her passion for art education and talent is outstanding. The way her works are elegant, soft and graceful shows how she's not only mastered ceramic techniques but also has graceful style.
Hafu Matsumoto's baskets and vases are constructed from wide, curved strips of bamboo. First, he splits the stalk in half and then chisels and shaves it down to be extremely thin. After soaking the bamboo overnight, he then boils it and slowly gives it shape. He pushes, pulls, and uses the perfect amount of tension, too much, and the entire piece snaps. His work will continue in a continuum that will honor nature and the spirit that guides him.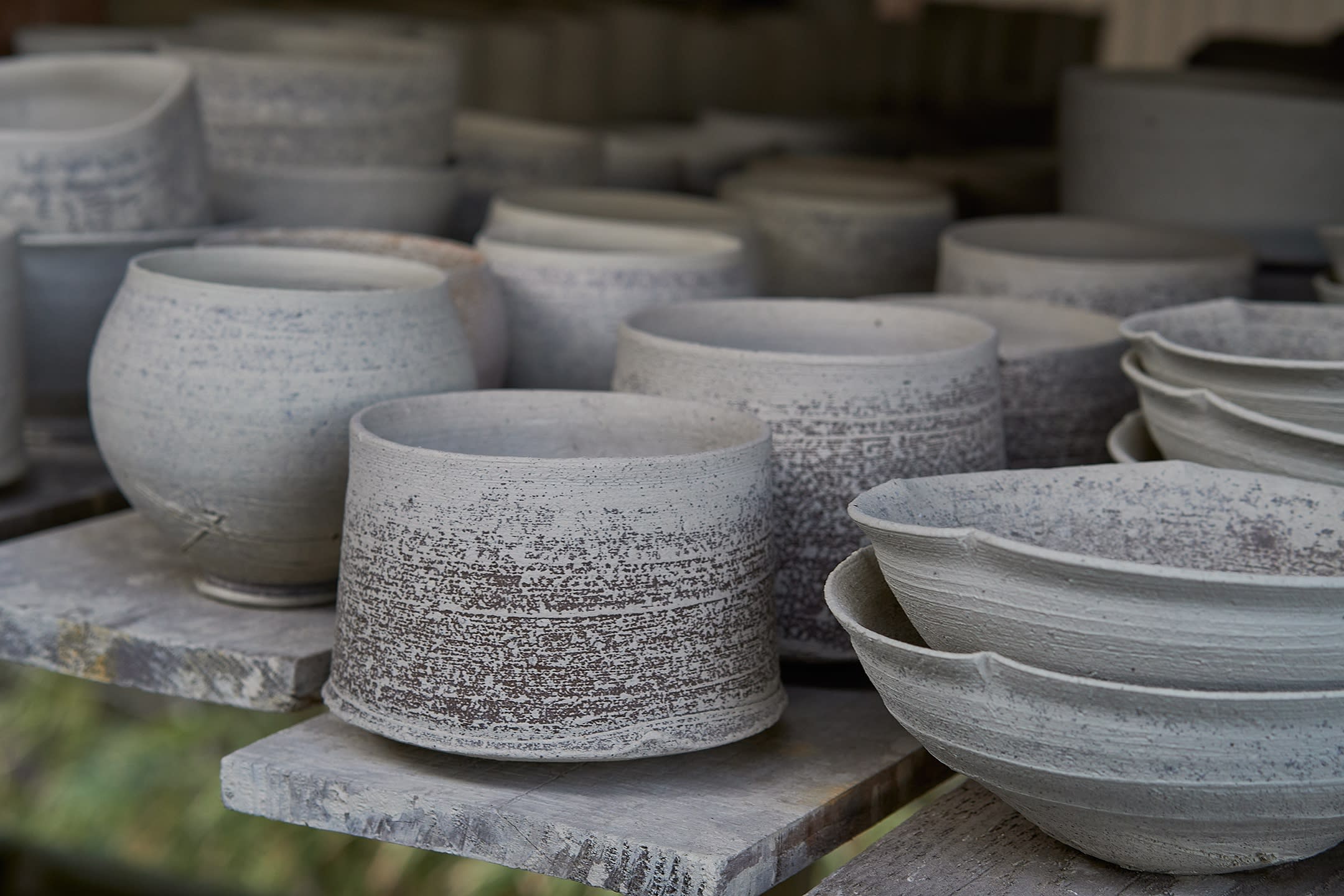 Yui Tsujimura mixes various clays to achieve luscious white, green/blue ceramics with natural ash glazes from a reduction during firing in the kiln has become his signature style. His characteristics are mirrored onto his work. Calm and soft energy glow from the surface of his pieces. Delicate colors of green and blue drift throughout the surface of the ceramic form. Speckles of dark green copper oxide dance around the surface of the piece. Rather than disrupting the harmony of the glass like quality of the glaze, these anomalies add character and balance to the overall composition.
Tohru Matsuzaki carves basic forms from blocks of chestnut, Japanese zelcova, and other precious wood that are between 400 - 500 years old. He then applies coats upon coats of Japanese Urushi lacquer that enhances the appearance and quality of the work. This highly refined and elegant technique breathes a lifetime of life into the piece. His work embodies the essence of the Japanese Mingei folk craft.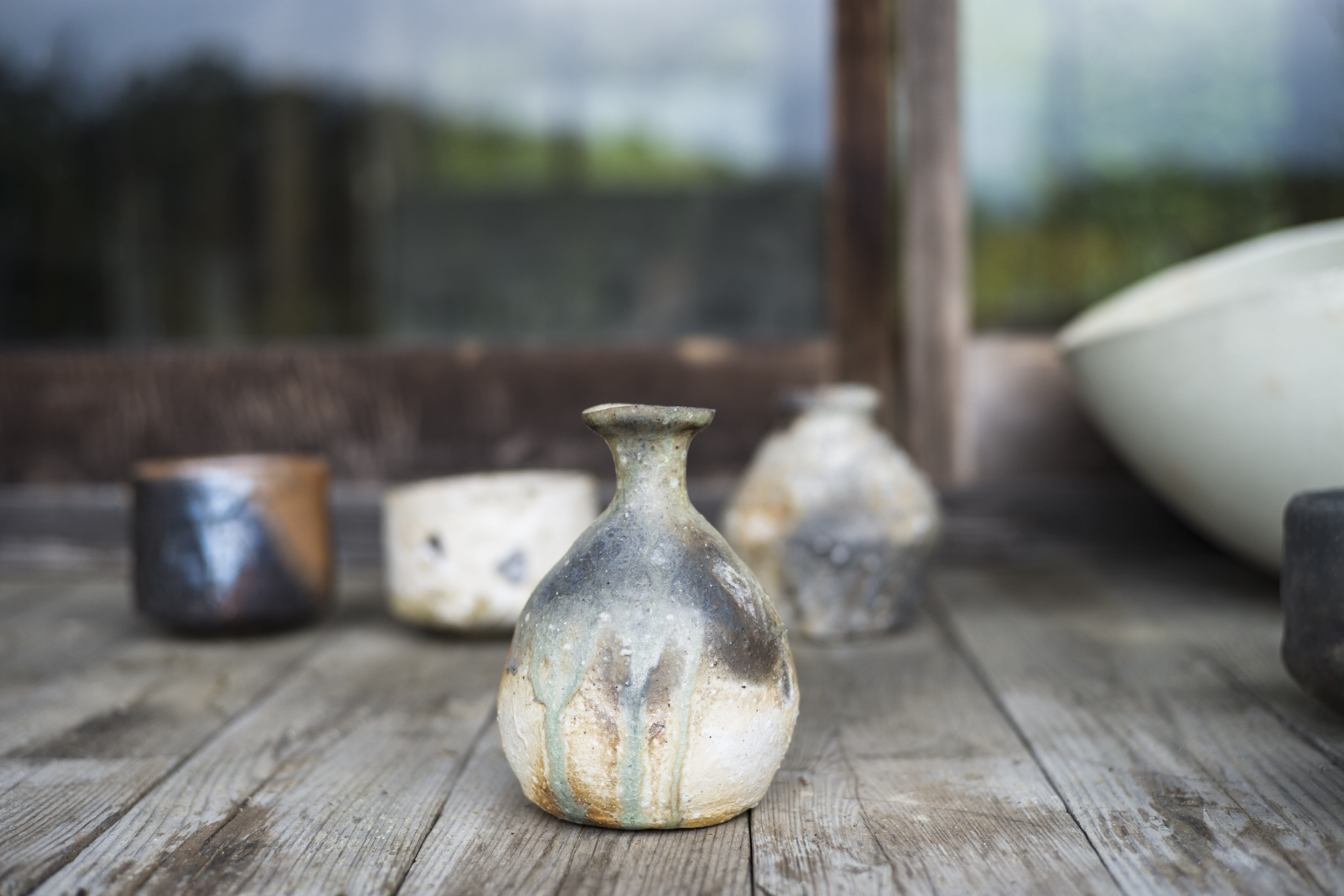 Their deep connection to the land allows our artist to have joy in working with their hands and creating beauty from the earth. The Japanese world of crafts are rooted in various parts of Japan and are a rich part of the foundation with which the culture comes from. Kogei is a lifestyle and that takes deep focus, and expression within each artists own medium. Please take a look at our artists way of life and cherish them for life.