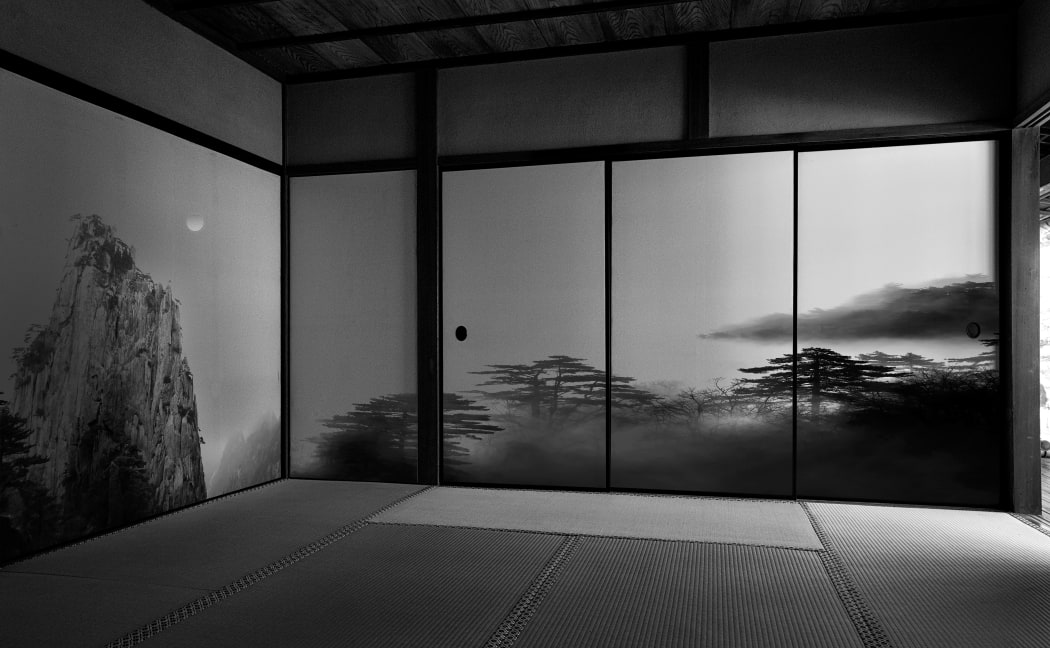 A quote from the French artist Edgar Degas perfectly sums up Kenji Wakasugi's photographs.
"Art is not what you see, but what you make others see."
Wakasugi's fusuma superimposed photographs do precisely that. These glimpses into another world open up another person's eyes and take them onto a journey where countries collide and landscapes overlap.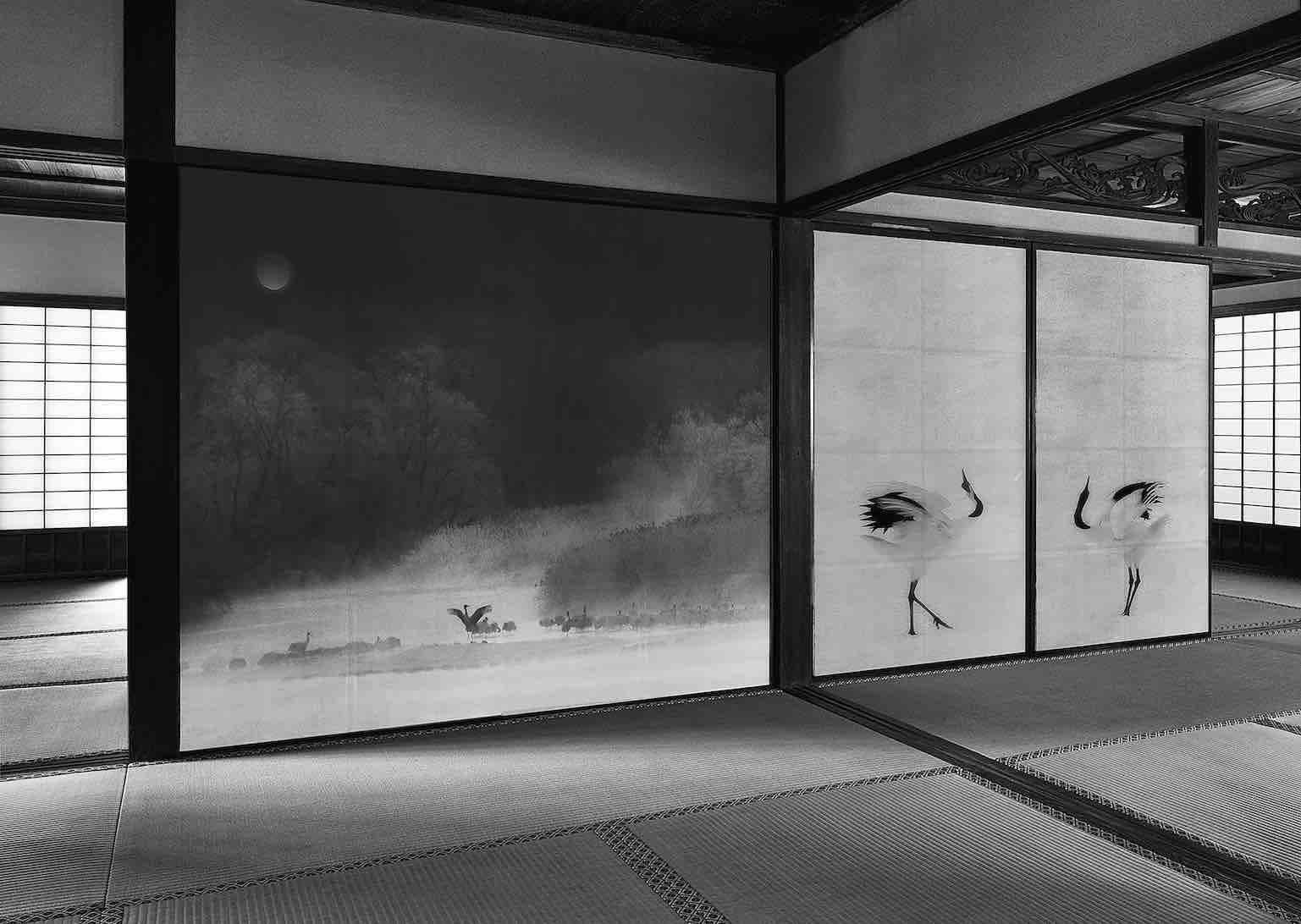 For those of you who don't know, fusuma (襖) are vertical panels that can slide from side to side to redefine spaces within a room. Many consists of a lattice-like wooden structure layered with paper on both sides. Historically traditional Japanese rooms were decorated by fusuma paintings, often with landscapes images such as mountains and forests. Wakasugi takes the conventional aesthetics and gives them a modern approach.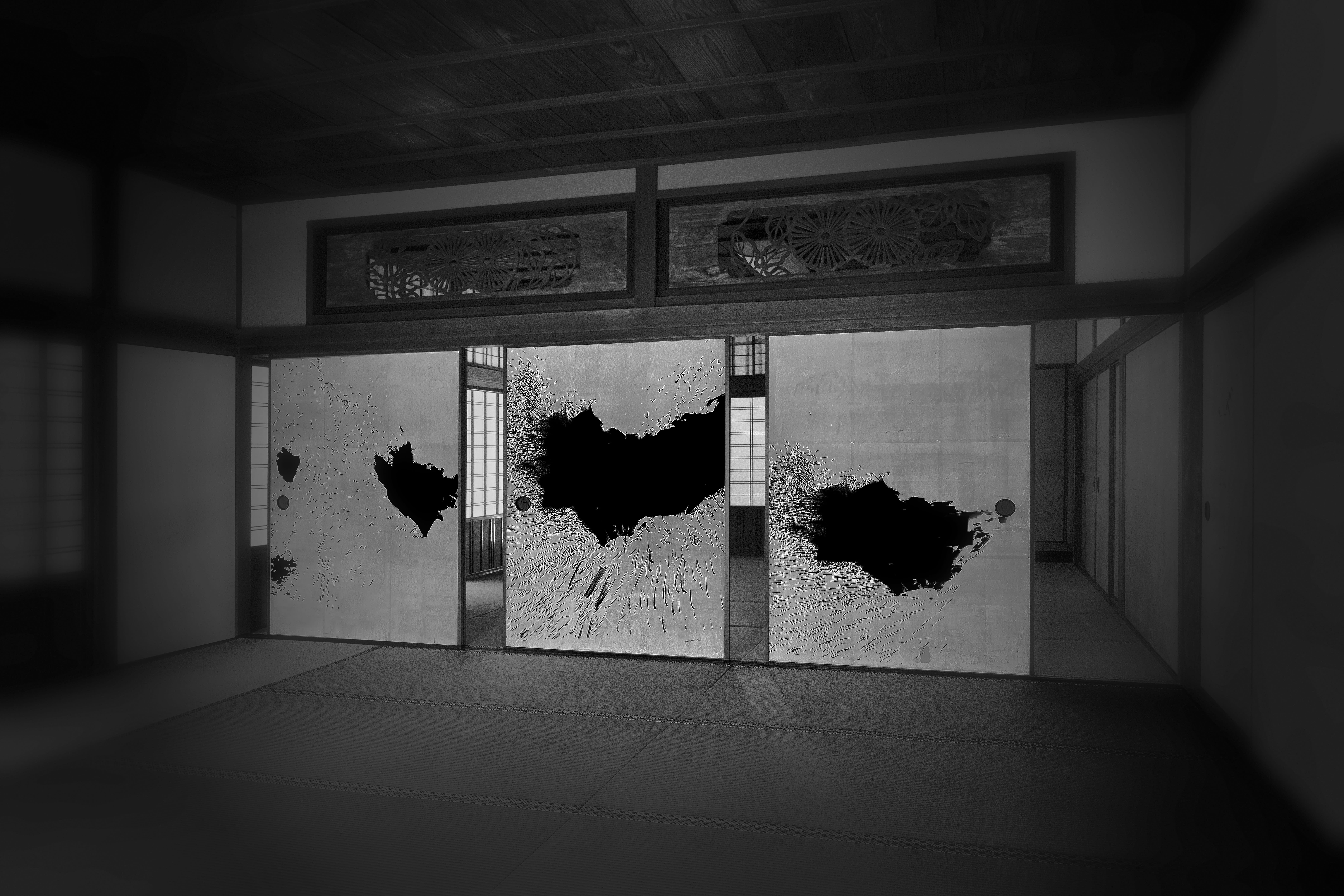 Wakasugi has traveled all around the world for decades. Along his travels, he has taken breathtaking photos of in-imaginable ideas. One, for example, is the photo of fire. The sparks and flickers of the flame fly in every direction appear as a Sumi ink painting a calligrapher might have made. Instead, it is a digitally altered photograph that inhabits one's imagination.
"Two worlds fuse, a chemical change occurs, the pictures coming together with the architectural space to create dramatic works. I call this form of artistic expression "Fusuma Photography." - Kenji Wakasugi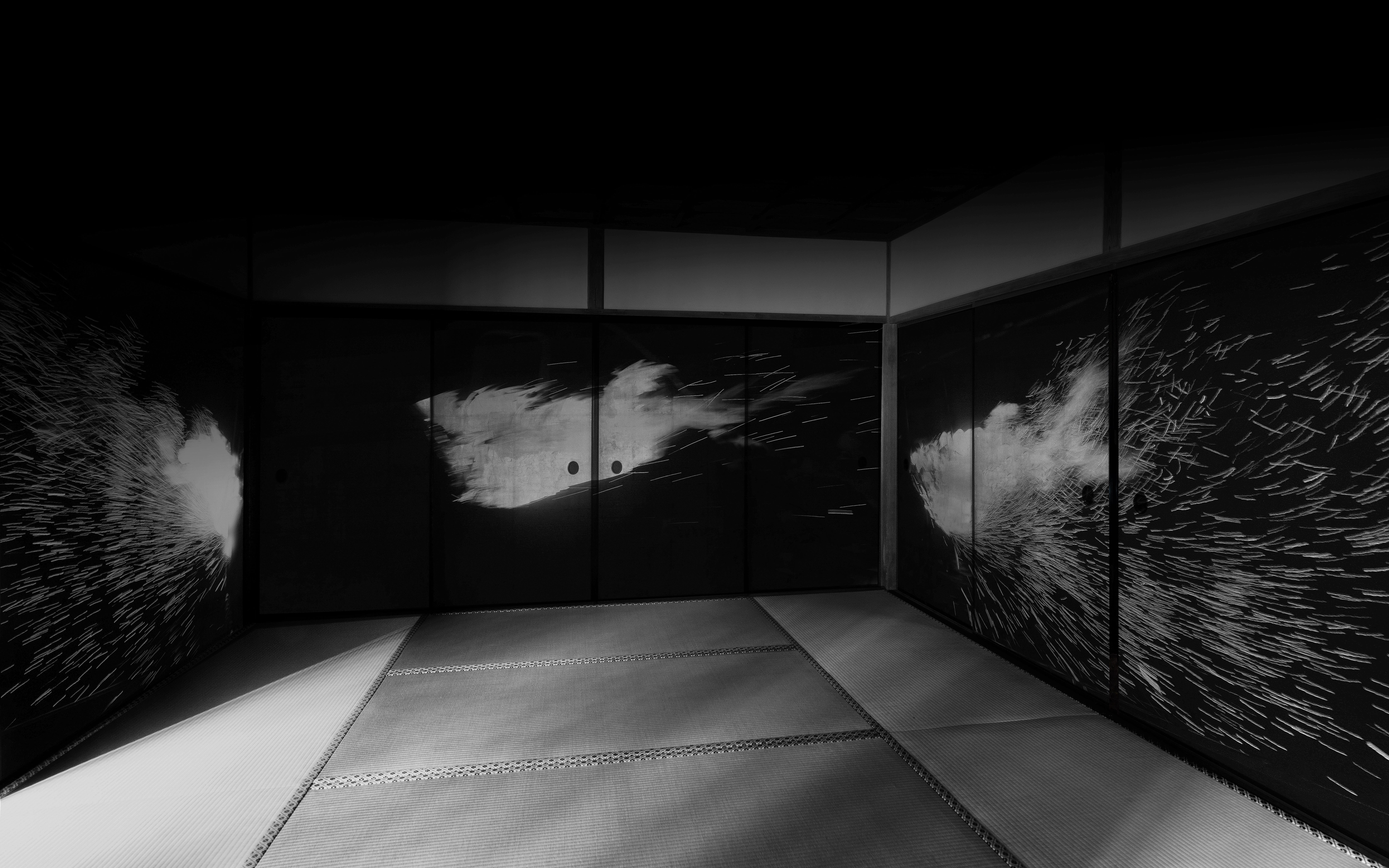 All of Wakasugi's photos, contain locations without electricity to emphasize natural light. Wakasugi drew inspiration from Junichirō Tanizaki's essay, 'In Praise of Shadows', a formal aesthetic analysis. Tanizaki writes, "We find beauty, not in the thing itself but the patterns of shadows, the light, and the darkness, that one thing against another creates...Our ancestors, forced to live in dark rooms, presently came to discover beauty in shadows, ultimately to guide shadows toward beauty's ends." The quote is soft and sensitive, not unlike Wakasugi's photography. This world of the shadow is an important place in Japanese tradition.
Paper is another noteworthy element that Wakasugi brings into play. While the Dibond framing is professional, clean, and maintains a high impact, the Washi printed photographs have a different quality that only handmade paper can bring. The soft fibers that are carefully harvested, dried, and formed into precious pieces in the winter months bring a delicate quality. The warmer, natural color enhances the shadows Wakasugi captures. The raw edges are created when the paper completes the wabi-sabi aesthetic while maintaining a high-quality print. While some may argue Washi is an art in itself, all can attest to its capabilities to enhance any photograph.
Specific landscapes are chosen for their dual endurance and fragility. One lone pine tree in Rikuzentakata City survived the great tsunami in 2011. With nostalgic experiences in the Himalayas, travels across the valleys of China, and the vistas of Patagonia in South America, Wakasugi chose to pair fusuma with his unforgettable sights so that they may live in a place of paradise.