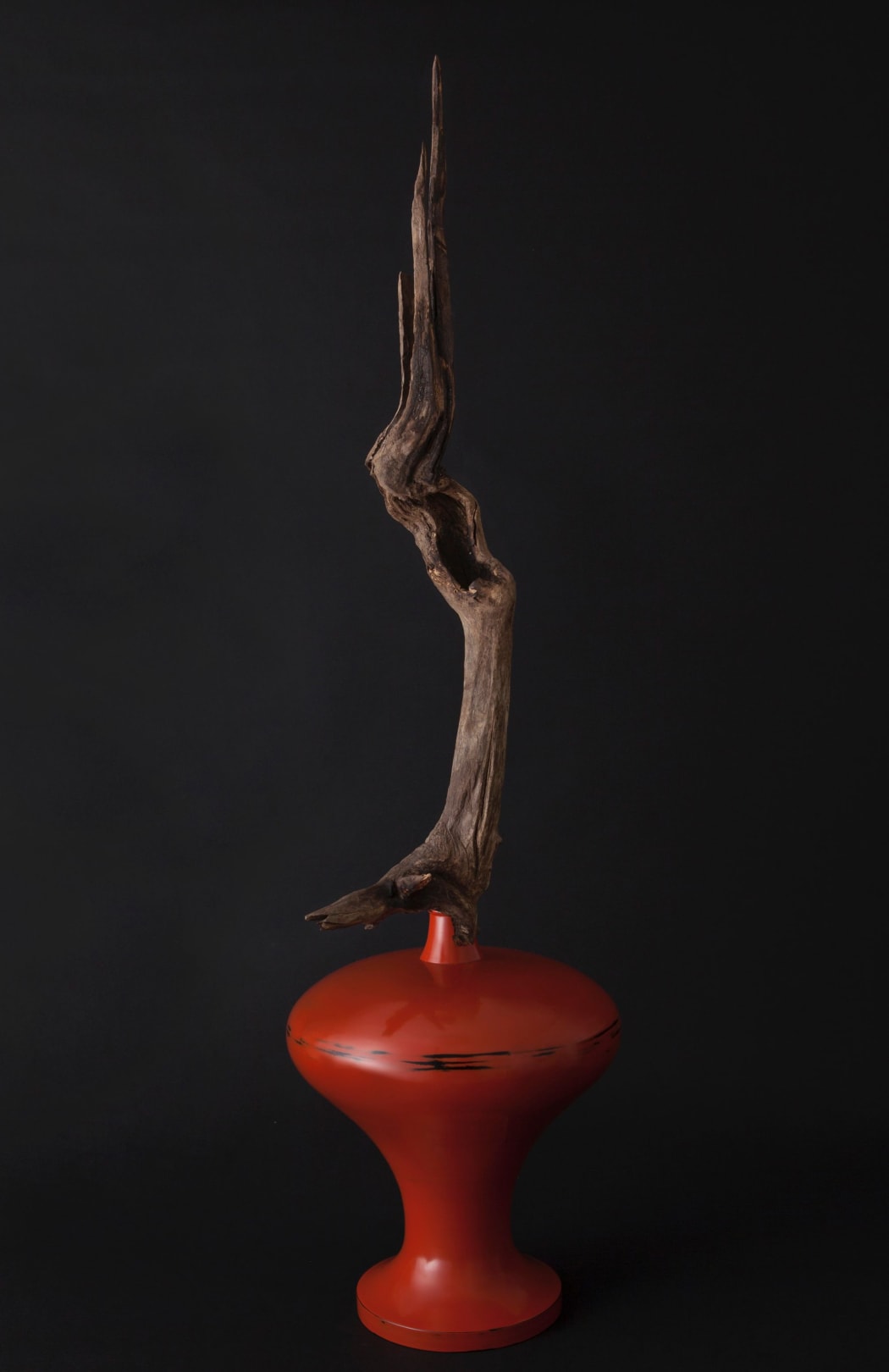 Jihei Murase (1957–Present), Negoro Bottlenecked Flower Vase (2022)
Jihei Murase is a craftsperson hailing from a lineage of expert woodworkers since the Edo Period (1603-1868). Located in Tokyo, his specialty is Negoro-nuri, a specific technique that originates at the Zen Buddhist school Negoro Temple. Though he is an exceptional creator of traditional lacquer objects, Murase has elevated his artistic practice through uniquely tailored tools and ingenious transformations of classical forms.
To better understand the creative, historical, and technical elements of the artist's practice, lacquerware master Jihei Murase answered six questions prior to his exhibition in the United States, Innovation in Form, at Ippodo Gallery New York from September 8th until October 12th. The following text is translated and edited from the original Japanese.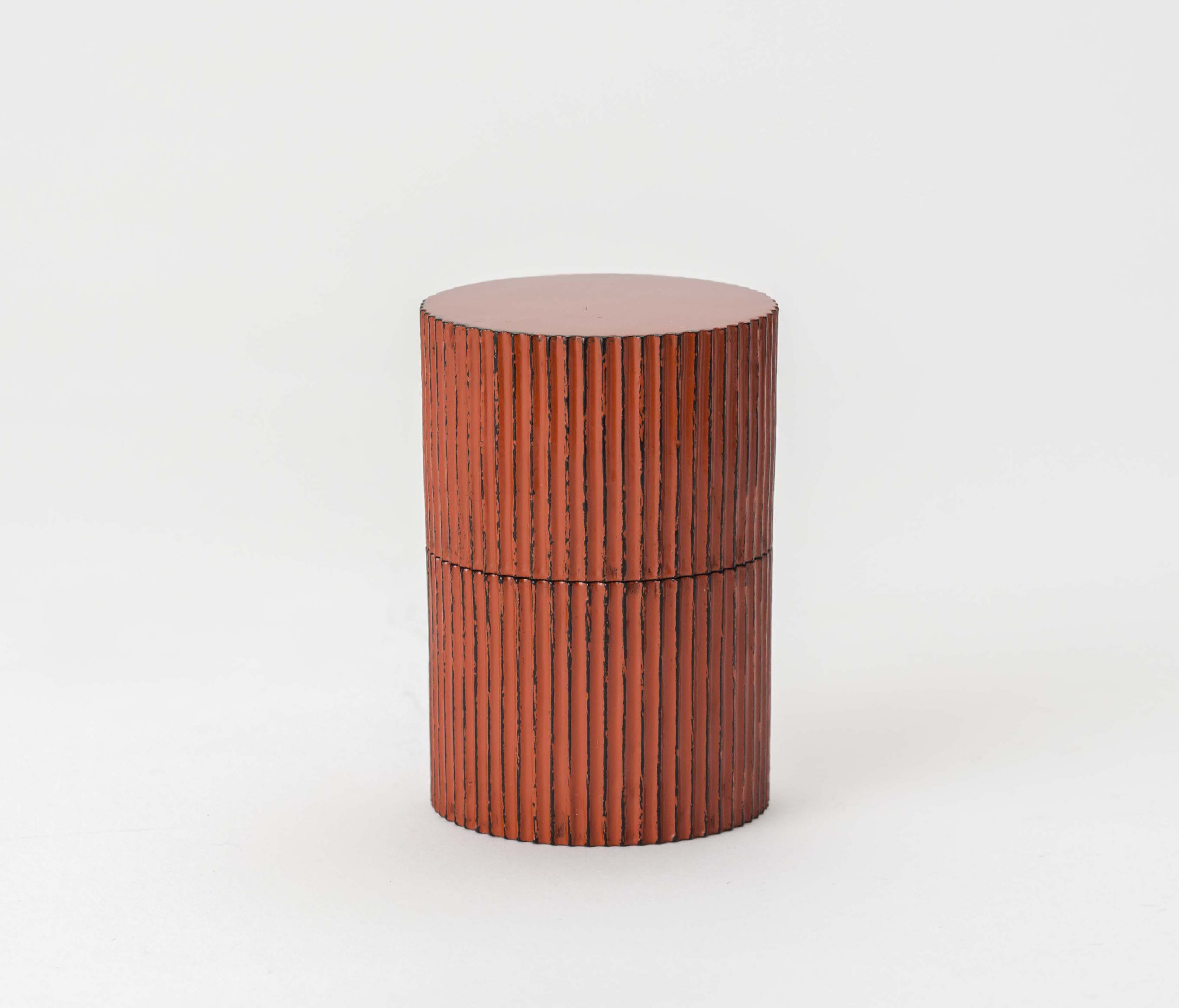 Jihei Murase (1957–Present), Corrugated Negoro Nakatsugi Tea Caddy (2022)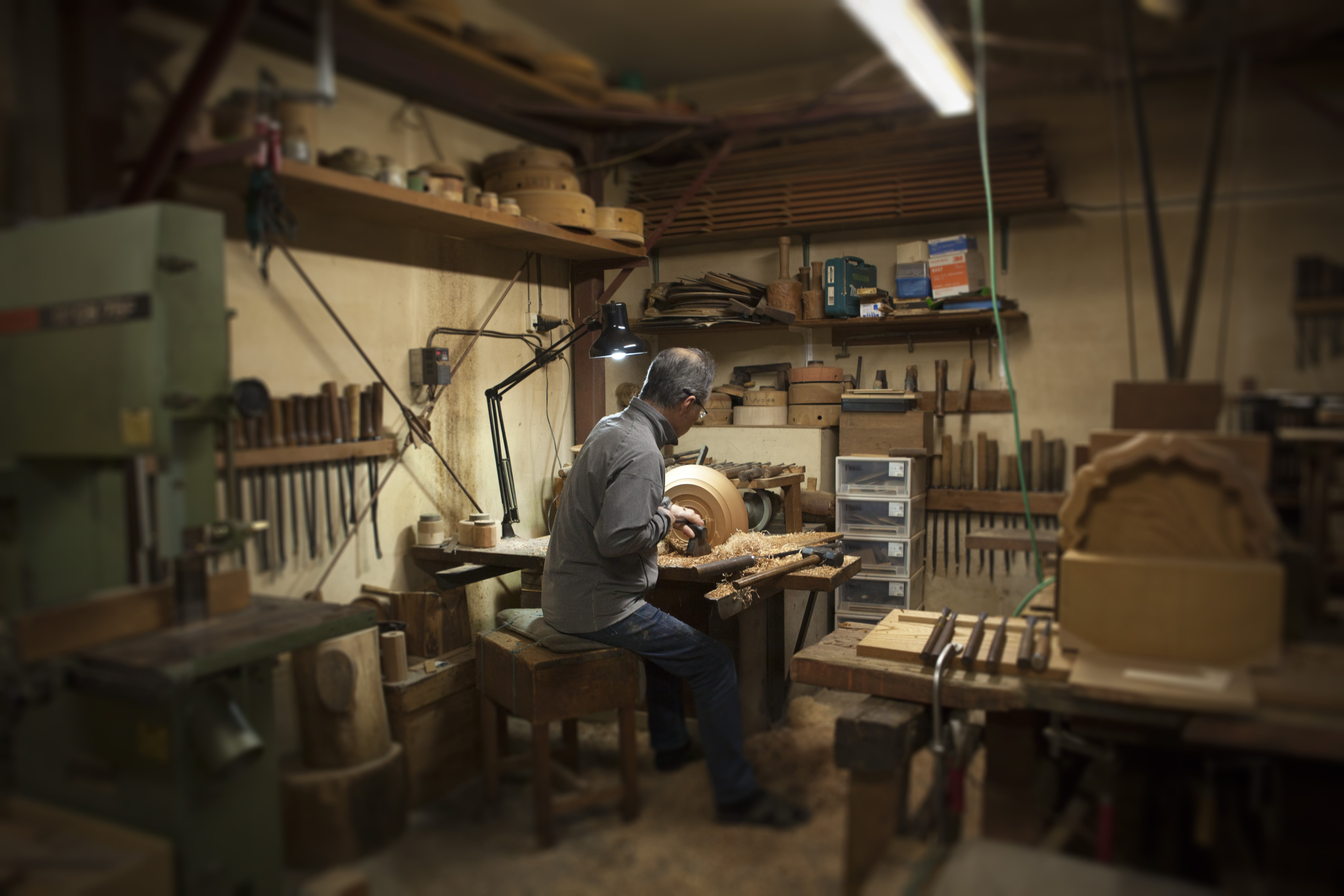 Jihei Murase (1957–Present)
Question 1:
Please describe Murase-sensei's production process. When Murase-sensei sets out to make a Negoro Bottlenecked Vase (根来塗瓶子), which does the artist pick first; the wood or the shape?
Jihei Murase:
In the case of the Negoro Bottlenecked Vase, I first had the idea for the shape, and then I choose the appropriate material.
The order in which I choose the shape and the material differs for each piece. It is cruical to find the suitable material to match the form. In this age, when it is challenging to find fine-grain wood from old-growth forests, it is often difficult to find the right material even if you have the shape you want to make.
The Negoro Bottlenecked Vases are made from the finest Zelkova wood, which is hundreds of years old. In order to fill a wooden object with water, it is necessary to coat the inside with lacquer, so I assembled this vase from three separate pieces. The same piece of wood is divided into thirds; their insides are painted, and then the parts are combined and varnished on the outside. This specific wood needs to dry gradually for 3 to 5 years, and the blocks warp during this process.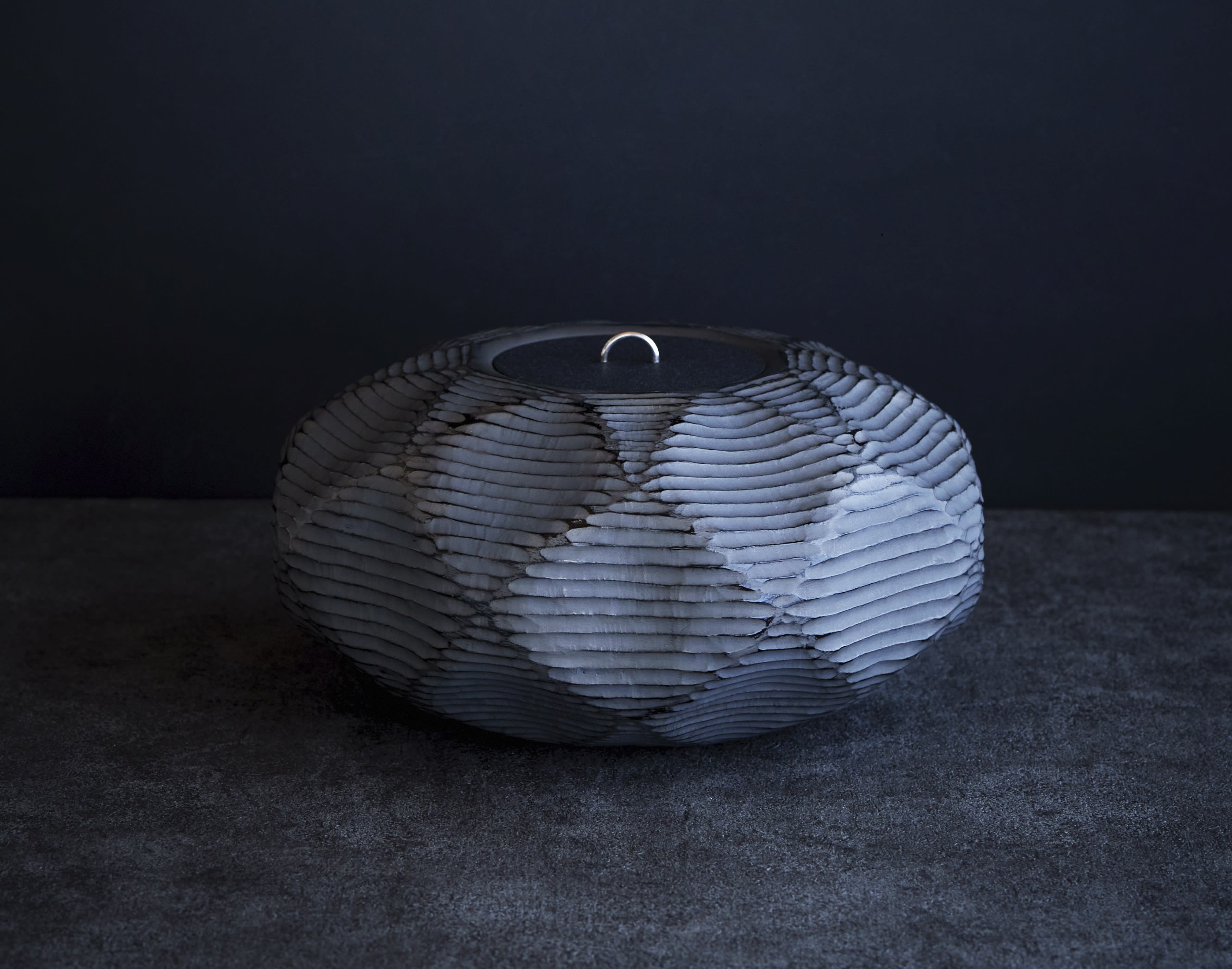 Jihei Murase (1957–Present), Diamond-Cut and Corrugated Silver Water Jar (2022)
Jihei Murase (1957–Present), Hatchet-Shaved Zelkova Water Container (2022)
Question 2:
How did Murase-sensei first encounter Negoro-nuri style works? How did Murase-sensei come to produce it himself?
Murase:
Seven generations of artisans from my family have made a name for themselves for 500 years as expert wood sculptors, and my grandfather was deeply immersed in Japanese tea culture. Originally, the tea ceremony was a part of the chakaiseki food culture, so I heard he had many interactions with ryotei (Japanese-style restaurants) and sukiya (tea ceremony proprietors). The Murase family was asked if they could reproduce Negoro, a varnishing technique that emphasizes the lacquer's aging. Even today, museums occasionally commission the Murase family to restore 400-year-old pieces, which have been excellent learning experiences. I have learned firsthand that there is a proficiency that comes from linking the wisdom and ingenuity of generations of craftsmen to modern techniques; now, I believe that this is the work of my family from the very beginning.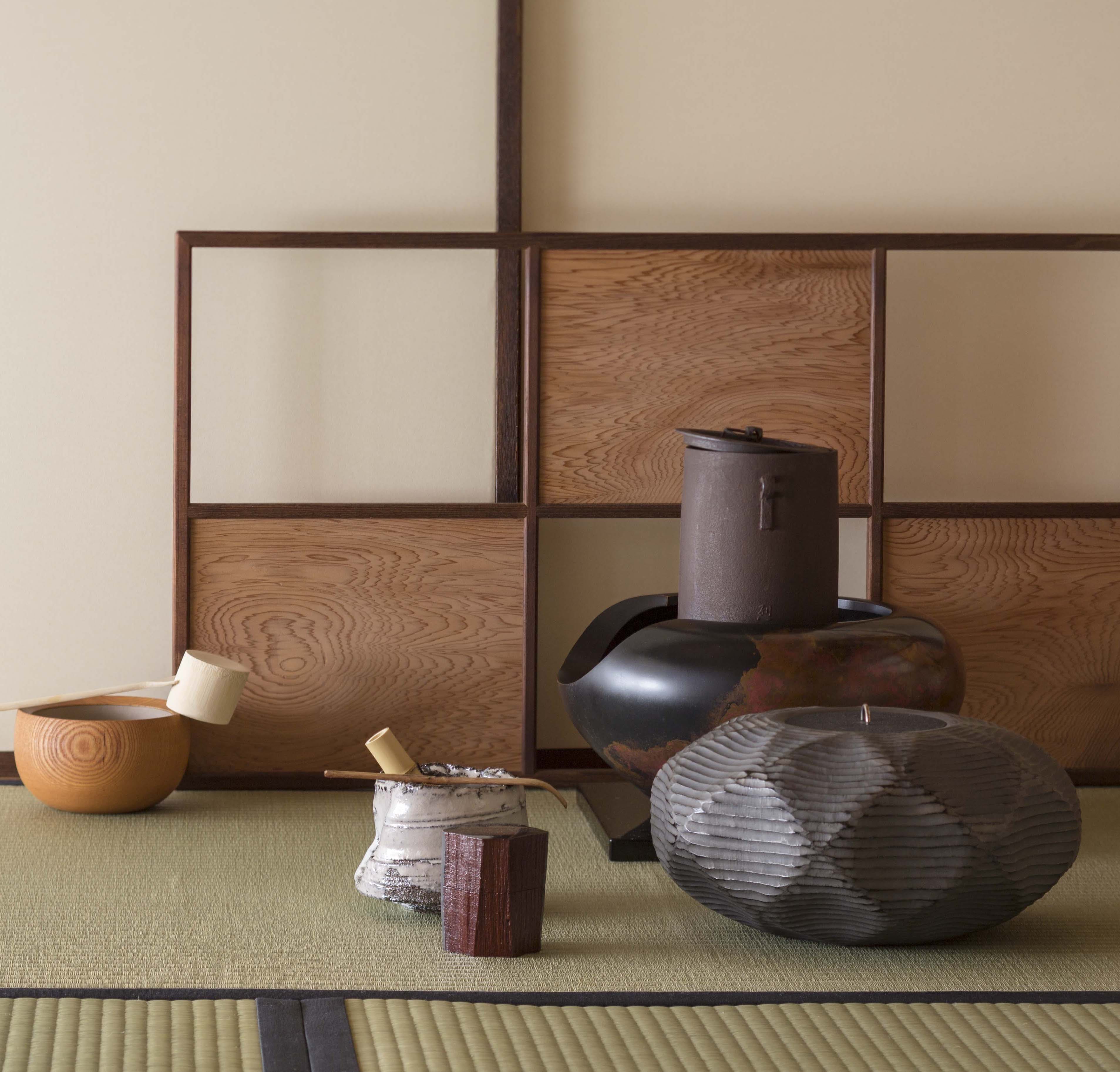 Jihei Murase (1957–Present)
Question 3:
What is the significance of using lacquerware for tea rituals? Does Murase-sensei ever use his own tea wares?
Murase:
Hosts worldwide think about how they can best entertain and please their guests. For me, I feel that the tea ceremony is the best way to express my feelings.
I enjoy seeing the interactions at play; the combination of the tea bowl, tea utensils, water jar, and other utensils are like the cast on a theatrical stage. The spirits of "wood, fire, earth, metal, and water"—as they say in Japan—are all present in the tea ceremony. The charm of the tea ceremony is amplified by contrasting various materials against one another: wooden tea utensils, a lacquer water container, a metal kettle, and a ceramic bowl.
Jihei Murase (1957–Present), Carved-Flower Negoro Tray with Legs (2022)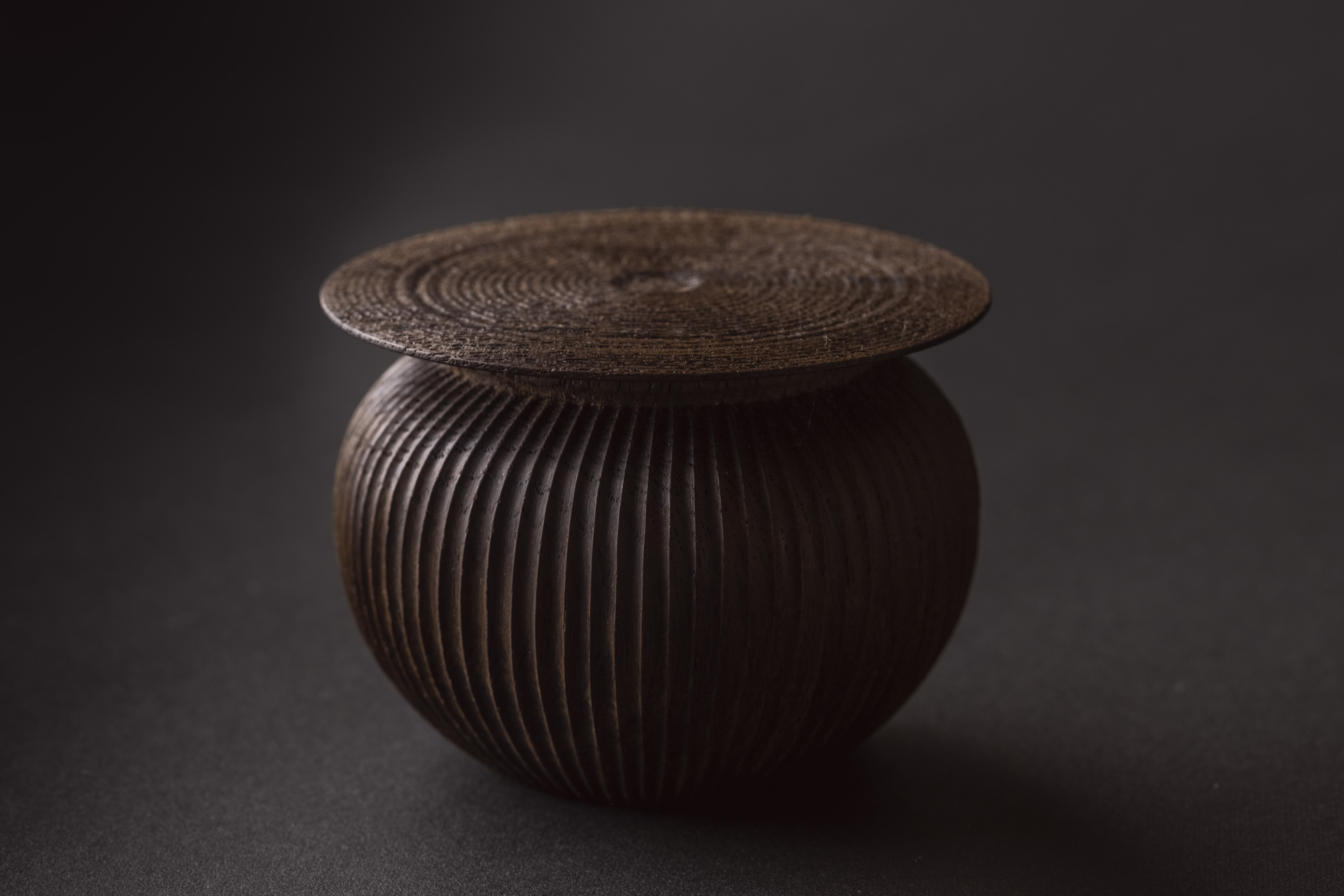 Jihei Murase (1957–Present), Corrugated Tea Container of Jindai Keyaki (God-Era Japanese Zelkova) (2022)
Question 4:
Are there any artworks or artists that influence the work of Murase-sensei? Is there a certain period of lacquerware that Murase-sensei most admires?
Murase:
The ancient stone sculptures of the Cycladic civilization and, from the modern era, Isamu Noguchi, Hans Koper, and Brancusi influence my work.
In terms of lacquerware, I like the beautiful contrast between the vermilion and black of the Negoro-nuri ritual vessels from 700 years ago, the simple lacquer painting of Hidehira-nuri, and the lean and sharp forms of the Rikyu period.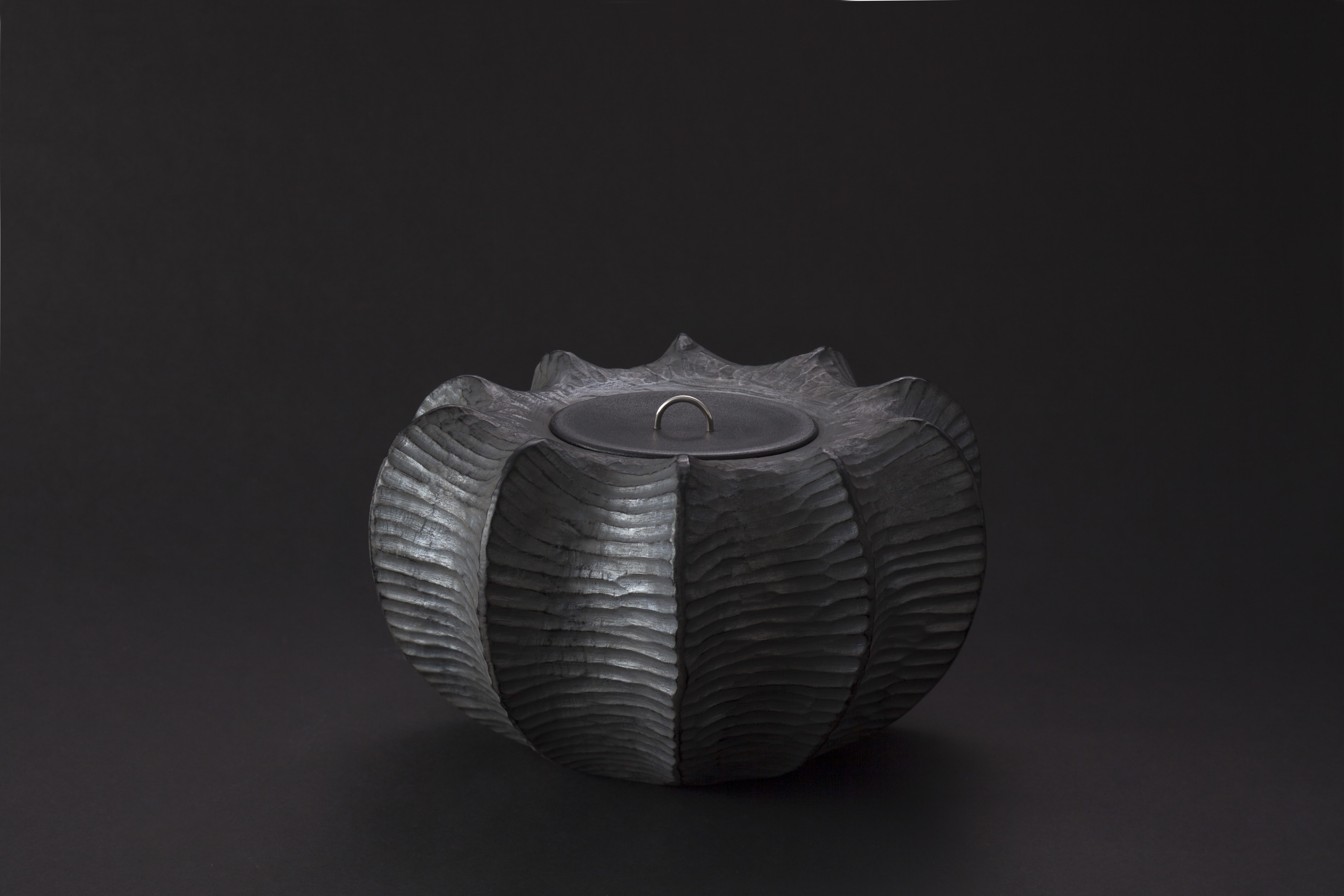 Jihei Murase (1957–Present), Furrowed Black Zelkova Water Jar (2022)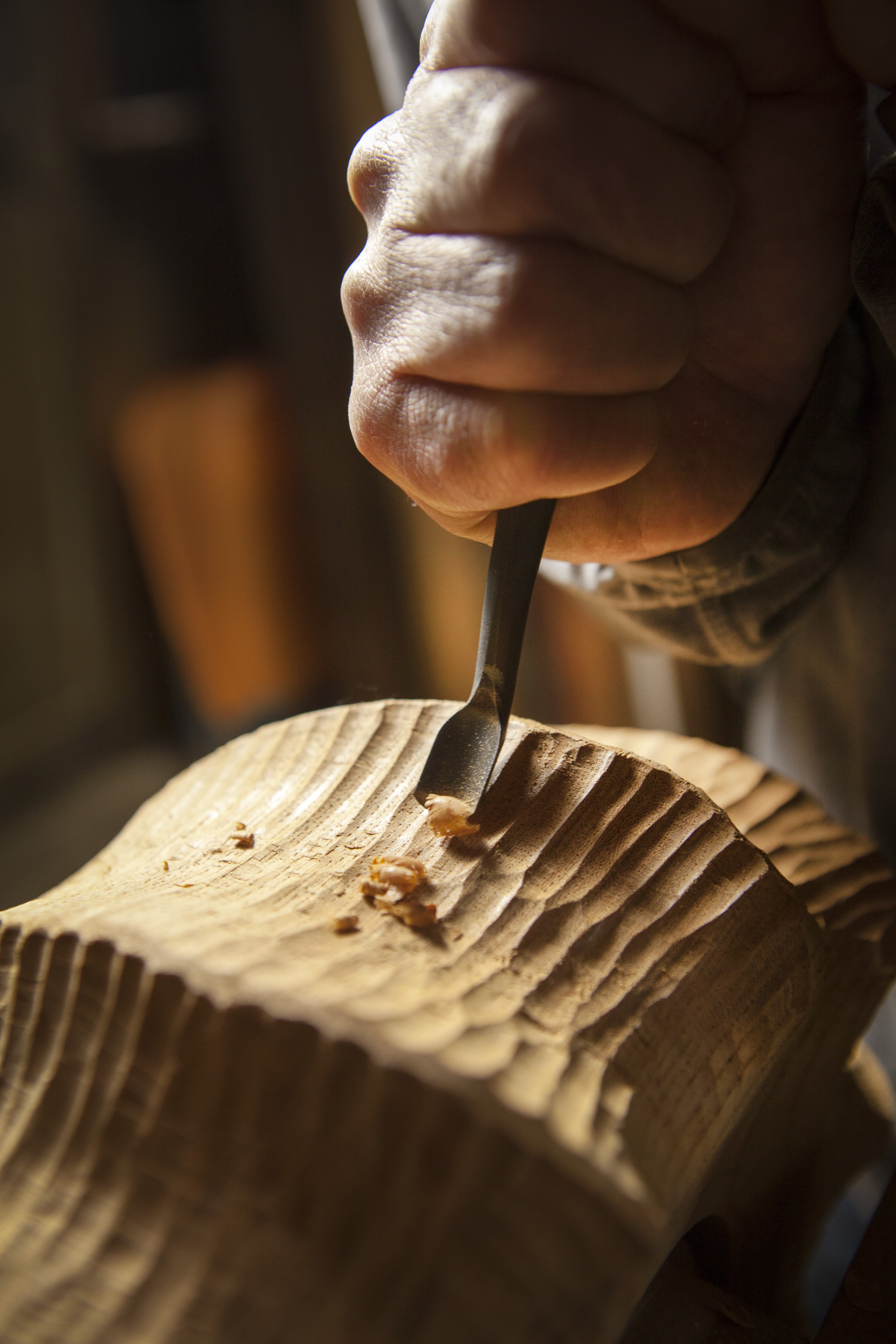 Jihei Murase (1957–Present)
Question 5:
Does Murase-sensei have a theme in mind for these works? Are there any ideas for future projects?
Murase:
My aim is to create more works that emphasize the beauty of the carved wood form, and I would like to create works that express novel shapes using wood and lacquer that have not yet come to exist.
I have many images in my mind, but I have not been able to realize more than 90% of them. Although I am particular about techniques and materials, I would like to continue to take on new challenges, as I hope to create works that people will find attractive without explicit description.
Jihei Murase (1957–Present), Multiple Hatchet-Shaved Silver Water Containers (2022)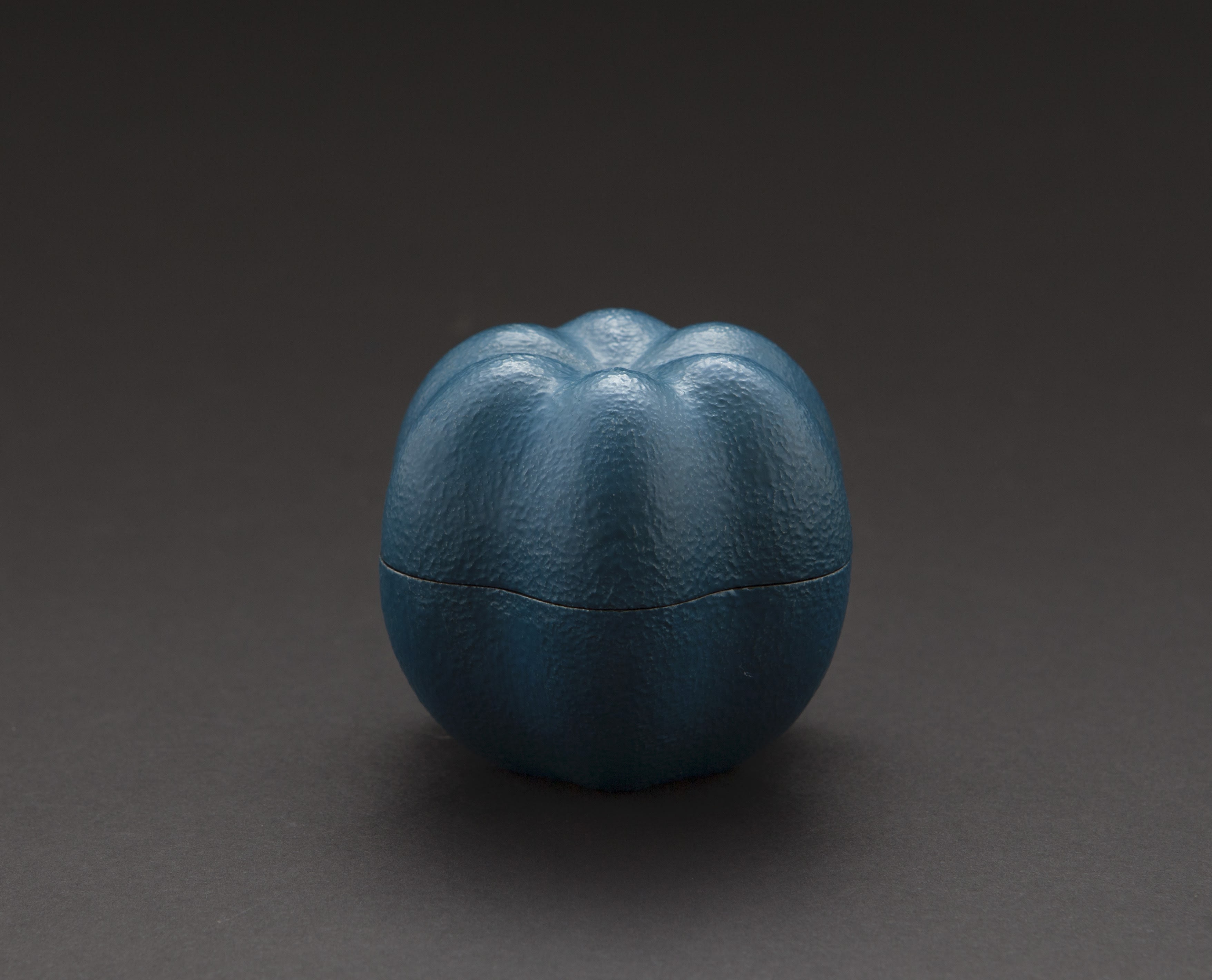 Jihei Murase (1957–Present), Akoda Melon-Shaped Indigo Tea Container (2022)
Question 6:
Murase-sensei mentioned in the past a concern for the deforestation of Japan. Please let us know your views on the future of this problem and what measures are helping.
Murase:
I want to convey the beauty and value of Japanese trees to young people; to see and touch the wood and feel its value, as they cannot find value in something they do not know.
After the age of disposable products, humanity is now questioning what constitutes real richness in life. I hope that the value of objects made by human hands will come to be reevaluated over time, and appreciated more deeply.
Jihei Murase (1957–Present), Raw Zelkova Water Vase (2022)
Jihei Murase continues to produce lacquerware of the finest grade from his atelier in Tokyo, Japan. His works are on public display around the world, most notably at the
Victoria & Albert Museum (London, United Kingdom), the Philadelphia Museum of Art (Philadelphia, PA), Yale University Art Gallery, Asian Art Collection (New Haven, CT), and the National Museum of Modern Art (Tokyo, Japan).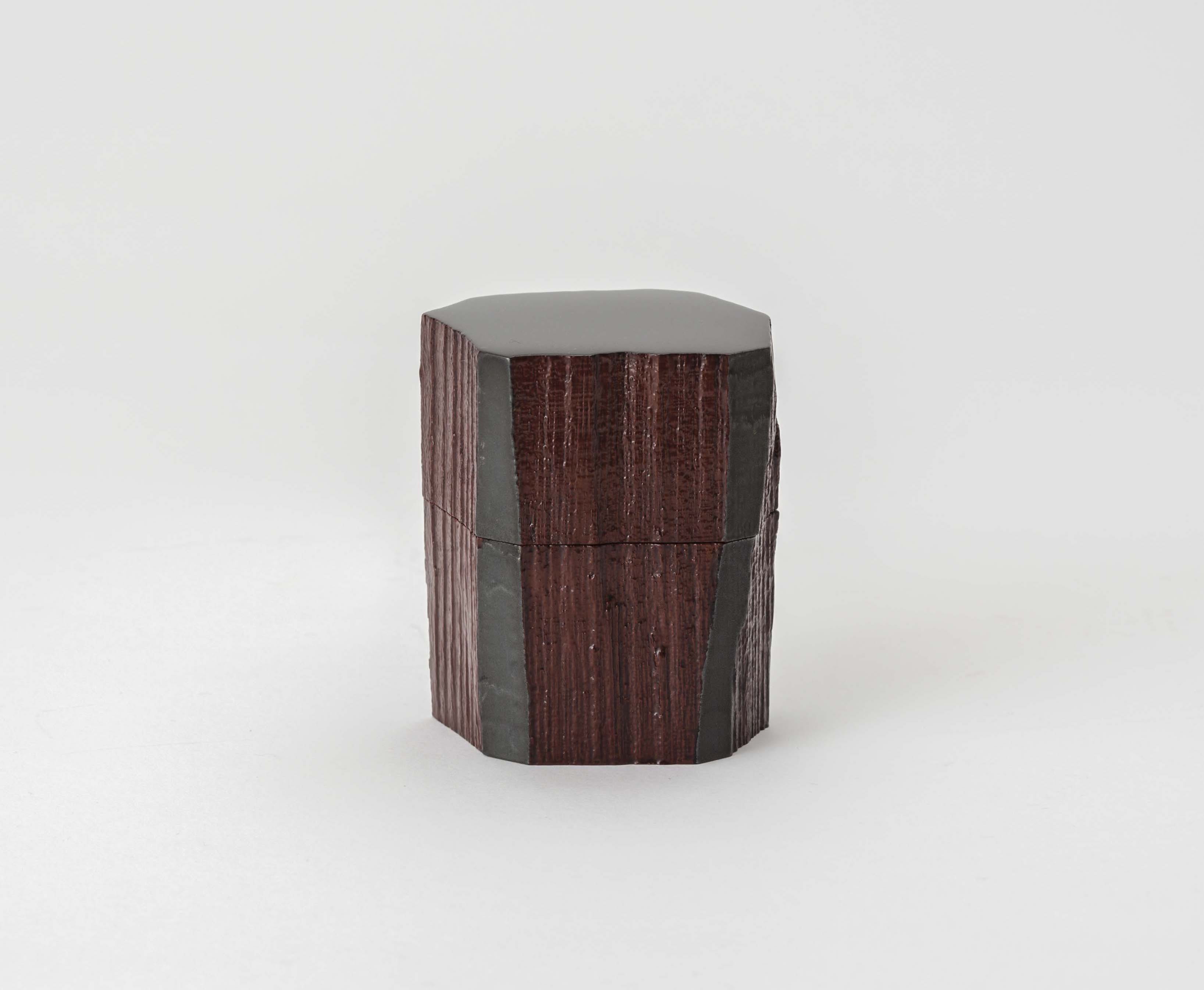 Jihei Murase (1957–Present), Hatchet-Shaved Silver Zelkova Nakatsugi Tea Caddy (2022)