Of the three major types of wood used in Japanese urushi lacquer—Matsu (Japanese Pine), Hinoki (Japanese Cypress), and Keyaki (Japanese Zelkova)—Keyaki is the most highly prized for the quality of its grain. Zelkova belongs to the Elm family and has been used to construct lacquerwares for millennia. From his atelier in Toyko, Murase works the wood down to its dry and virgin center, which he can manipulate into the shapes of his choosing.
Jihei Murase in his studio, Tokyo, Japan, 2022
Jihei Murase, Corrugated Tea Container of Jindai Keyaki (Ancient Japanese Zelkova), C24981, 2022
As a member of a longstanding and prestigious craft family, Murase deeply values the continuation of lacquer-making among future generations. Murase takes into consideration the quality and value of the lumber when he prepares to make a new work, but he is also keenly aware of the need for responsible and sustainable logging practices. Like much of the planet, Japan's old growth forests cannot supply the same quantity of wood—including Zelkova—than in the past.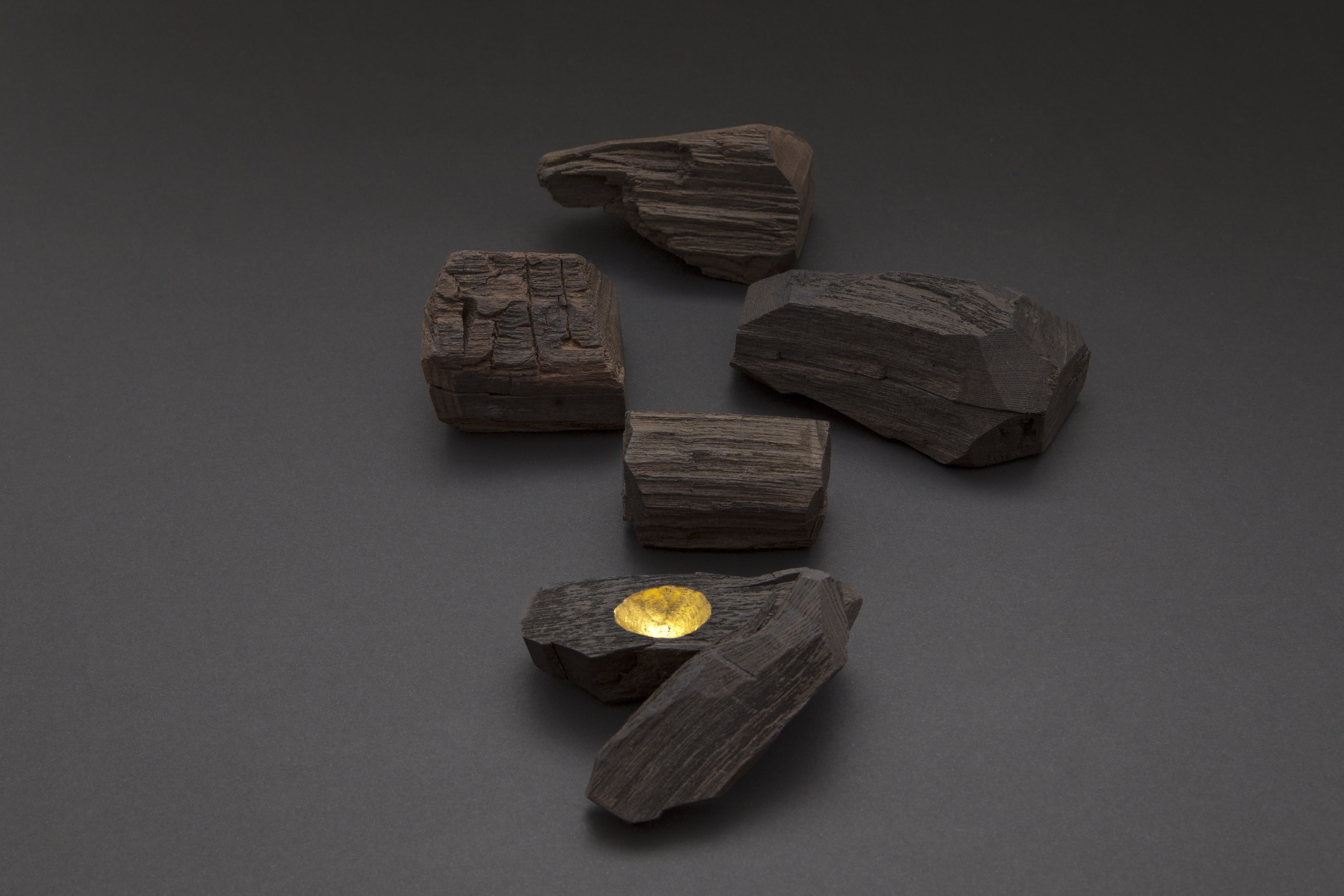 Jihei Murase, Jindai Keyaki (Ancient Japanese Zelkova) Incense Burners, 2022
The growing rarity of high quality Zelkova does not compare to the novelty of an acquisition made by Jihei Murase in the mid-2010's. At his usual lumbermill, Murase encountered a raw block enveloped in mud and grime. Carefully excavated, what lie within is perfectly preserved Zelkova, dating 2000 years in the past.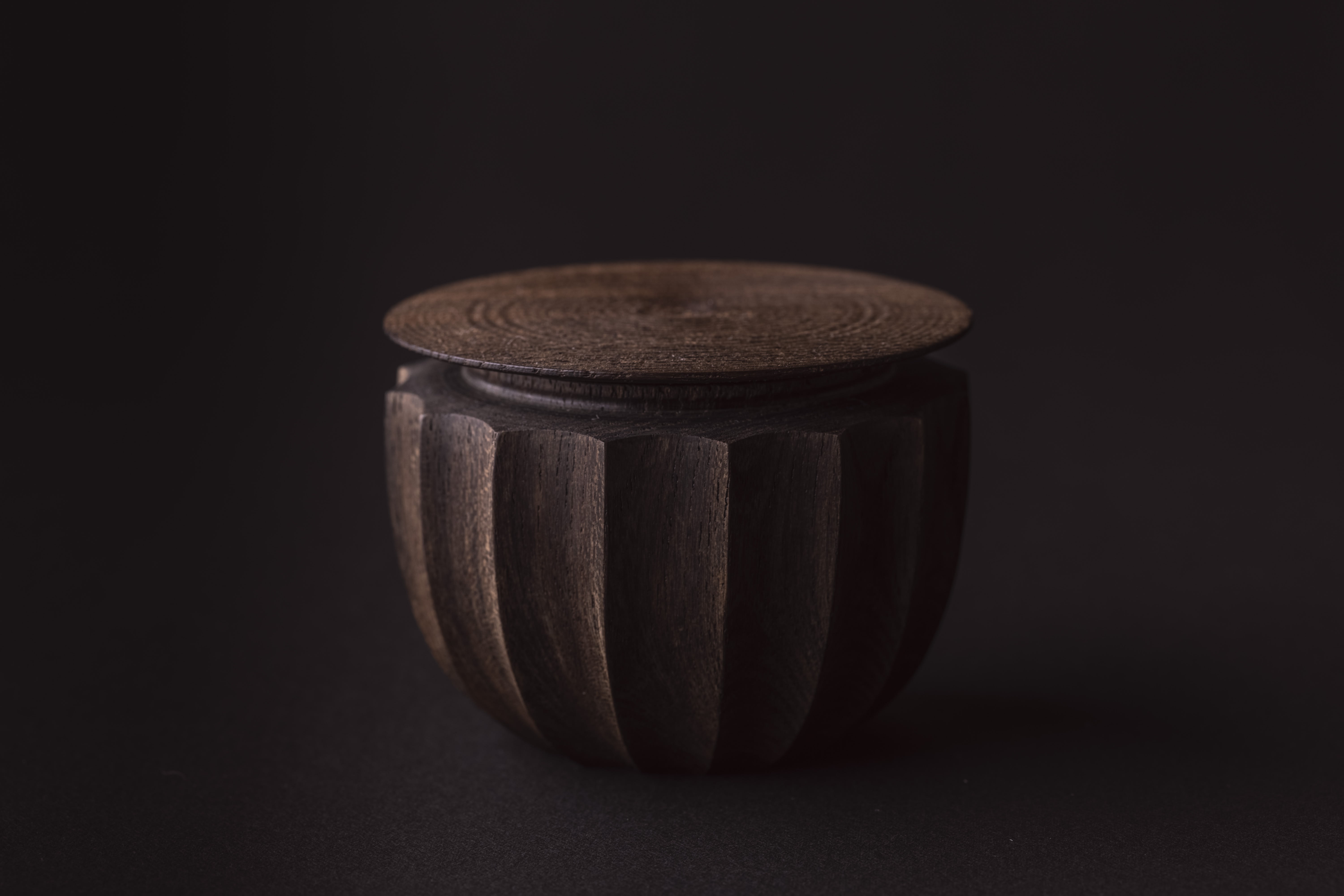 Jihei Murase, Corrugated Tea Container of Jindai Keyaki (Ancient Japanese Zelkova), C24982, 2022
Preserving the original coloration of the wood, Murase deftly sculpted elegant tea caddies and timeless incense burners that betray their contemporary creation. Each work is brushed with clear urushi and gold powder inside. The charm of Murase's work is in his ability to coax out the inherent beauty of nature while still transforming the medium using traditional Japanese lacquer techniques.
When one life ends, another begins. From each tree lost, Murase revives the spirit of nature; a rebirth.