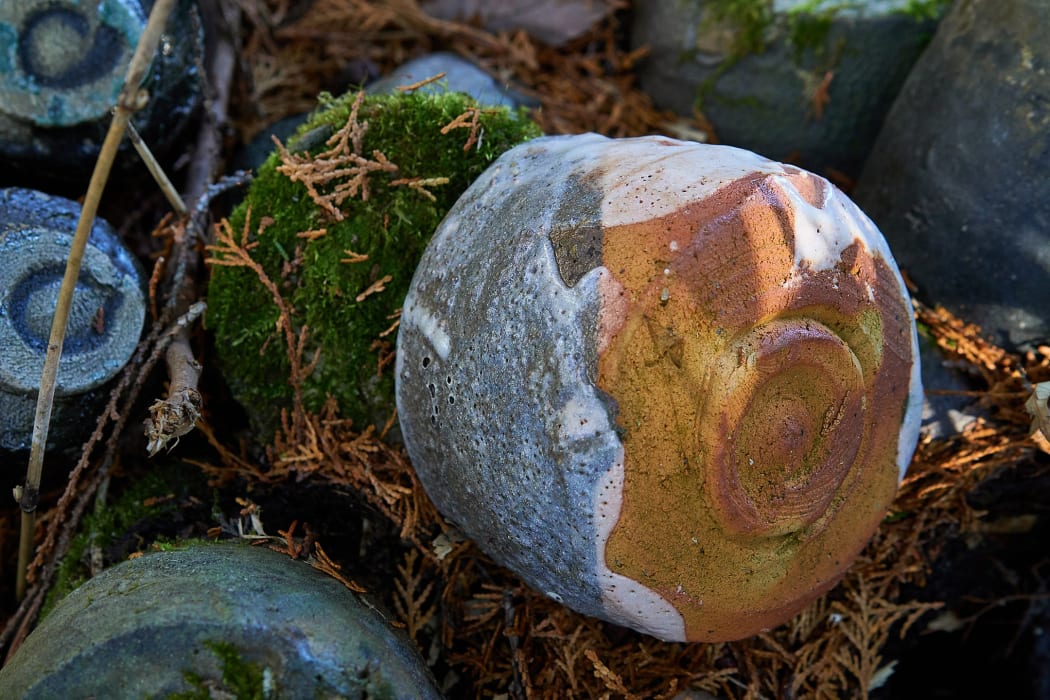 Found between trees and greenery in Sakurai, Nara, Kai Tsujimura's ceramic mountain reveals years of practice and dedication. The youngest son of master potter Shiro Tsijimura and brother of Yui Tsujimura, Kai initially began his training under his father.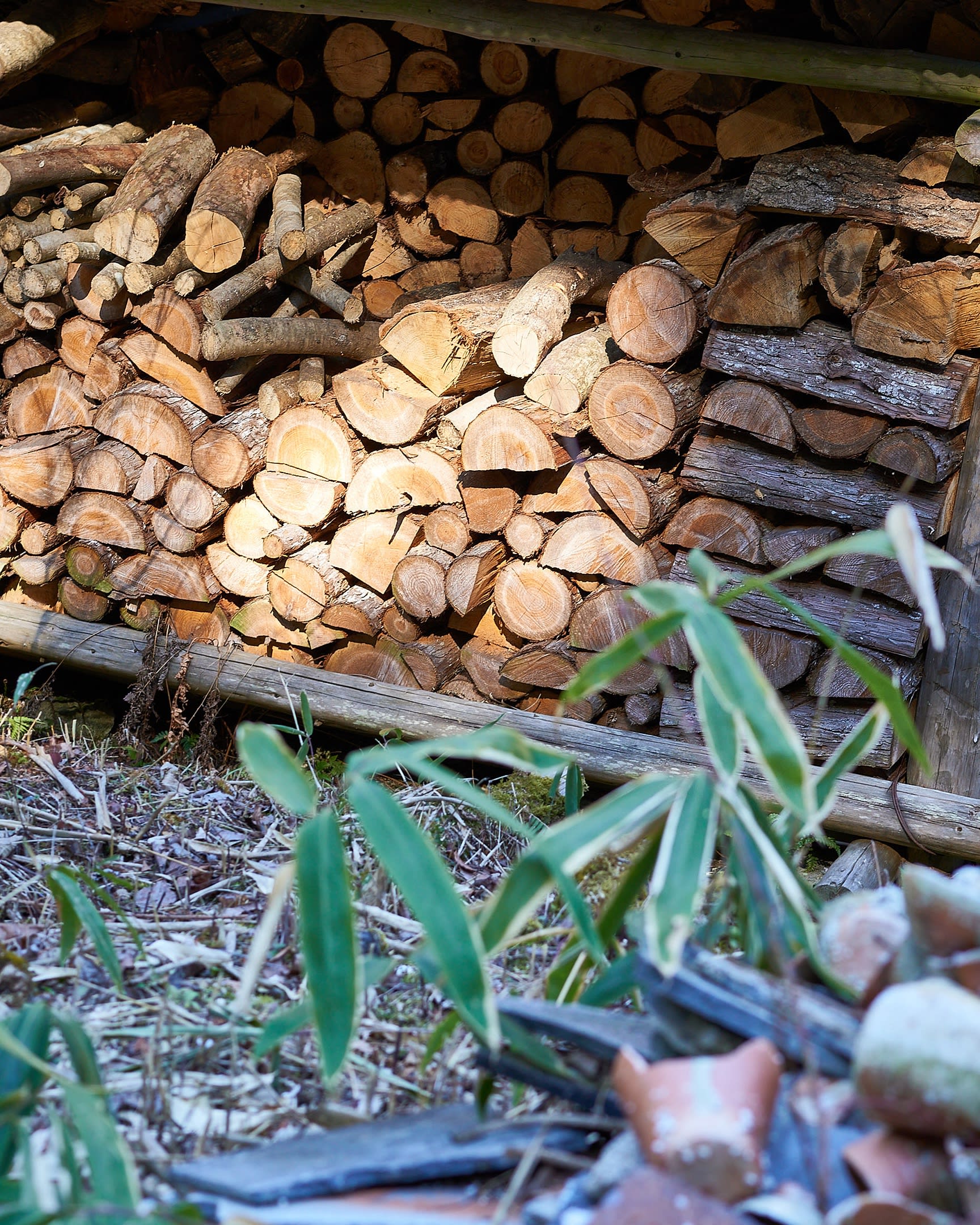 Growing up in a household of potters, Kai Tsujimura learned fast and absorbed the teachings of Shino, Oribe, Shigaraki, and Iga to name a few. His father's success and knowledge in the field constantly pushed and encouraged him to be a better version of himself.
When visiting his sudio, one sees the vitality of his spirit and his dedication to precision. Mounds of broken ceramics lie in a pile, a reminder that practie makes perfect and that true mastery of form comes with patience and resilience, even through failure.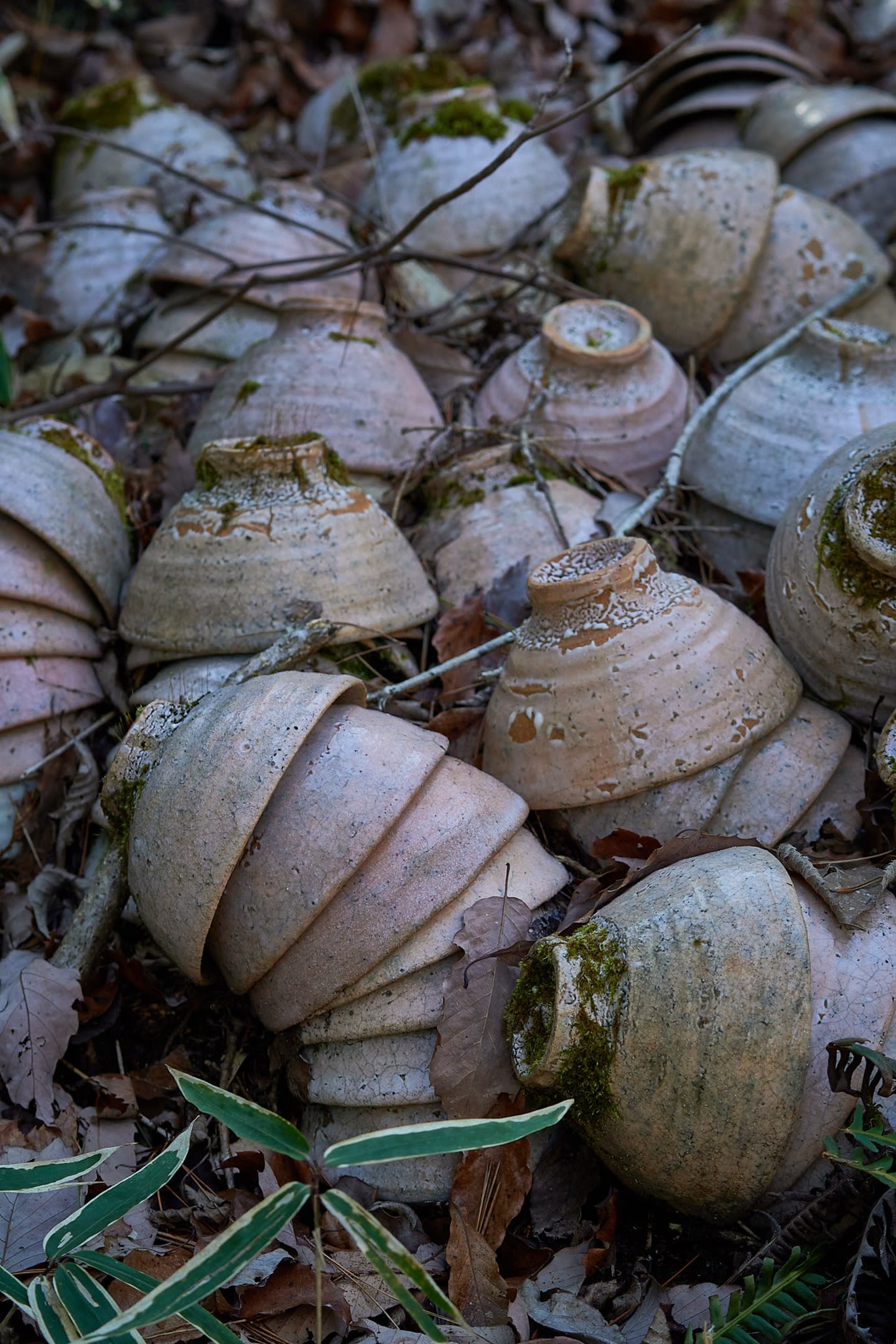 Ceramics full of life scatter around the mountain, living inside the earth and beneath the foliage and shrubbery of nature. Kai Tsujimura lets his pieces grow on his mountain. Absorbing the energy of the natural elements, once these pieces catch your eye, its like finding treasure. As plants grow around, inside, and over the ceramic forms, life continues and brings the artwork with it. Each piece is chosen this way, organically and serendipidously.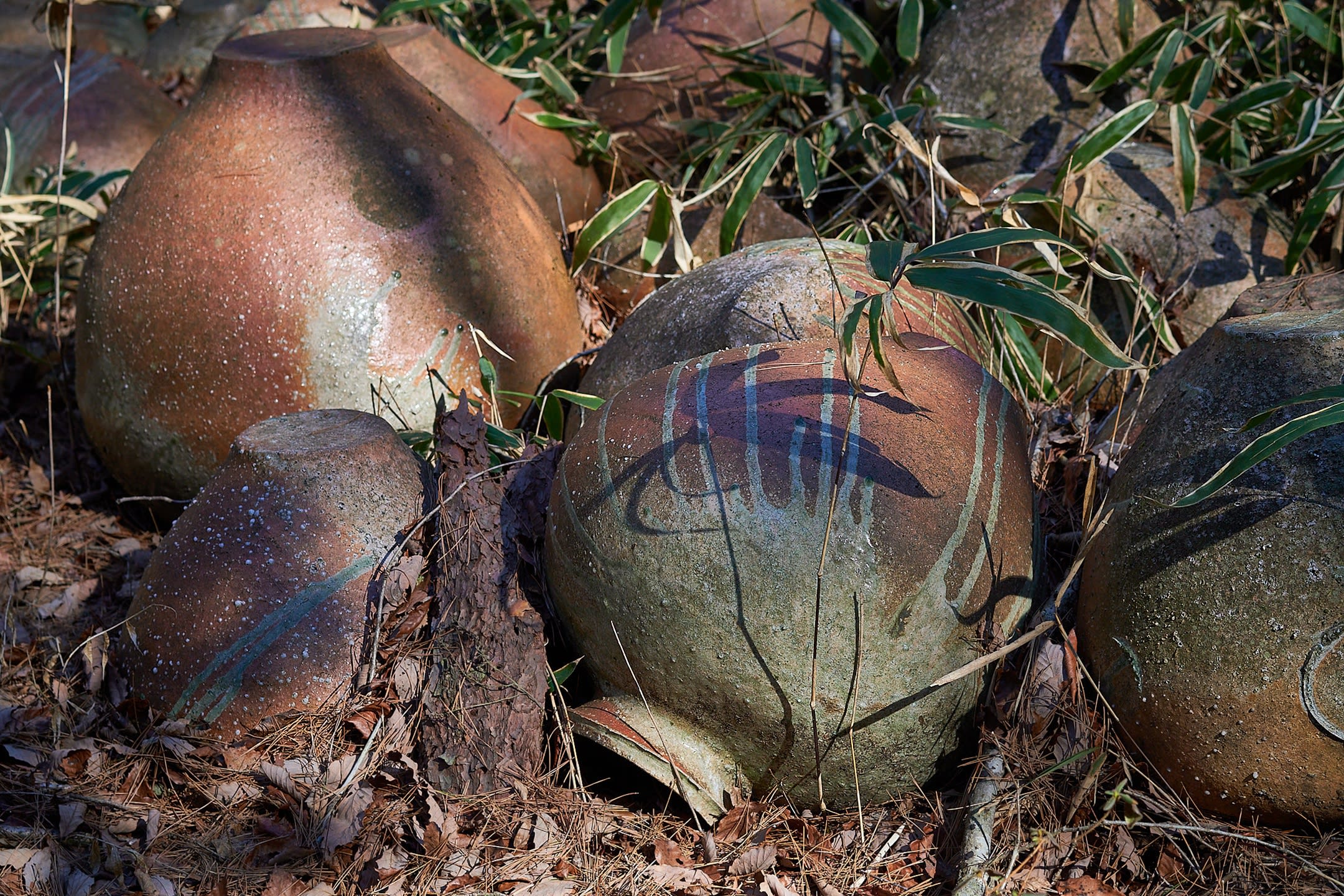 As an artist, he is constantly challenging himself, setting out to create larger forms and dynamic compositions and scale. Kai Tsujimura's visual language is vast and constantly evolving. With a penchant towards traditional pieces, Kai Tsujimura's style feels familiar and timeless.
Oftentimes found bathing in the sun, Kai Tsijimura's jars seem to absorb the light and blend in with the elements of nature. The green of the glazes become moss and the red of the clay body becomes fallen leaves. these pieces elude a sense of belonging.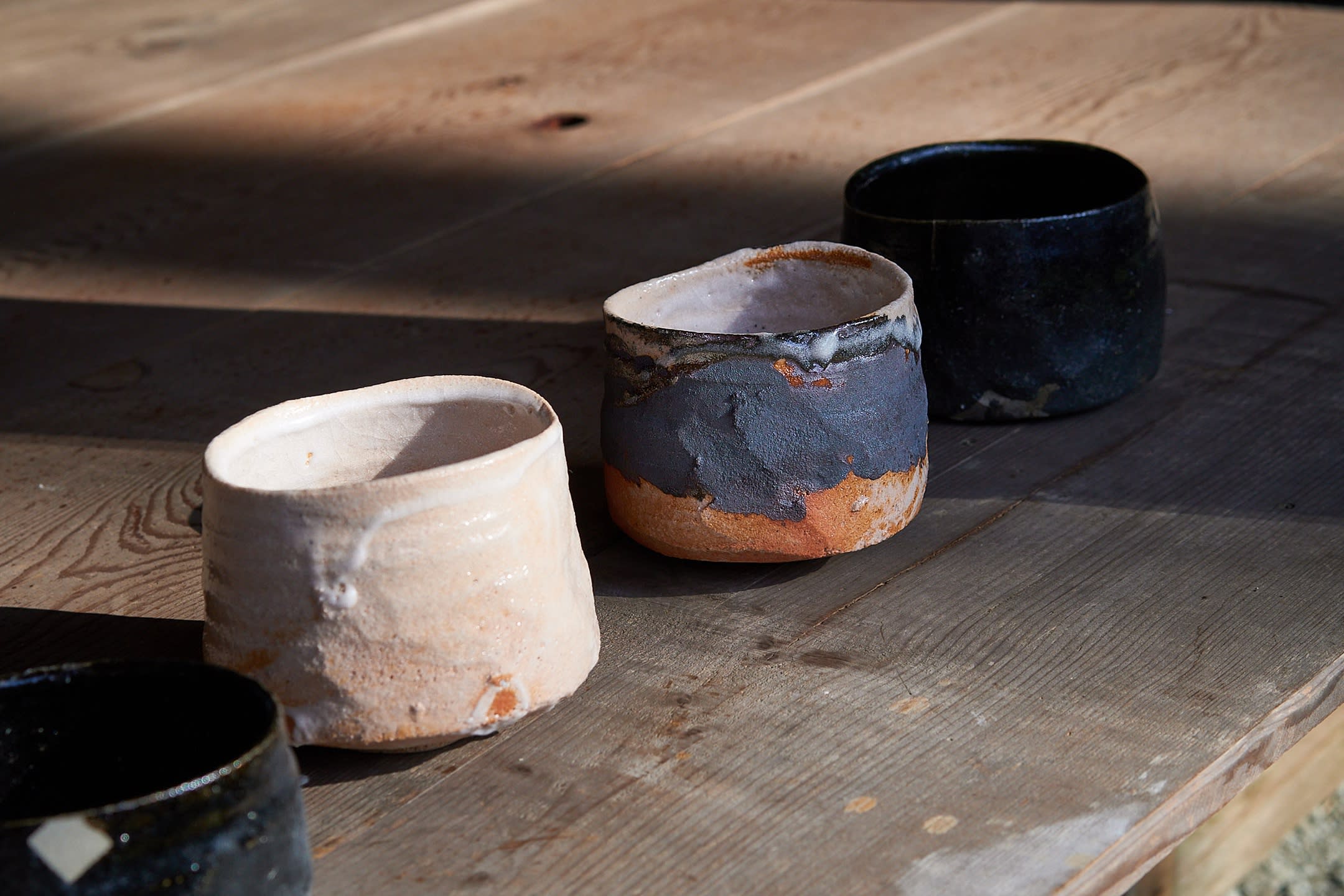 Kai Tsujimura's recent work have an experimental, and whimsical quality to them. With unique glaze applications and surface treatments, a playful part of his personality reveals itself.