In October 2021 I visited the installation of Susumu Shingu's new work, "Gift of Wind," at 565 Broome Street—designed by Renzo Piano—in SOHO, New York City. Even before I had the pleasure of meeting the artist himself, his sculpture took my breath away.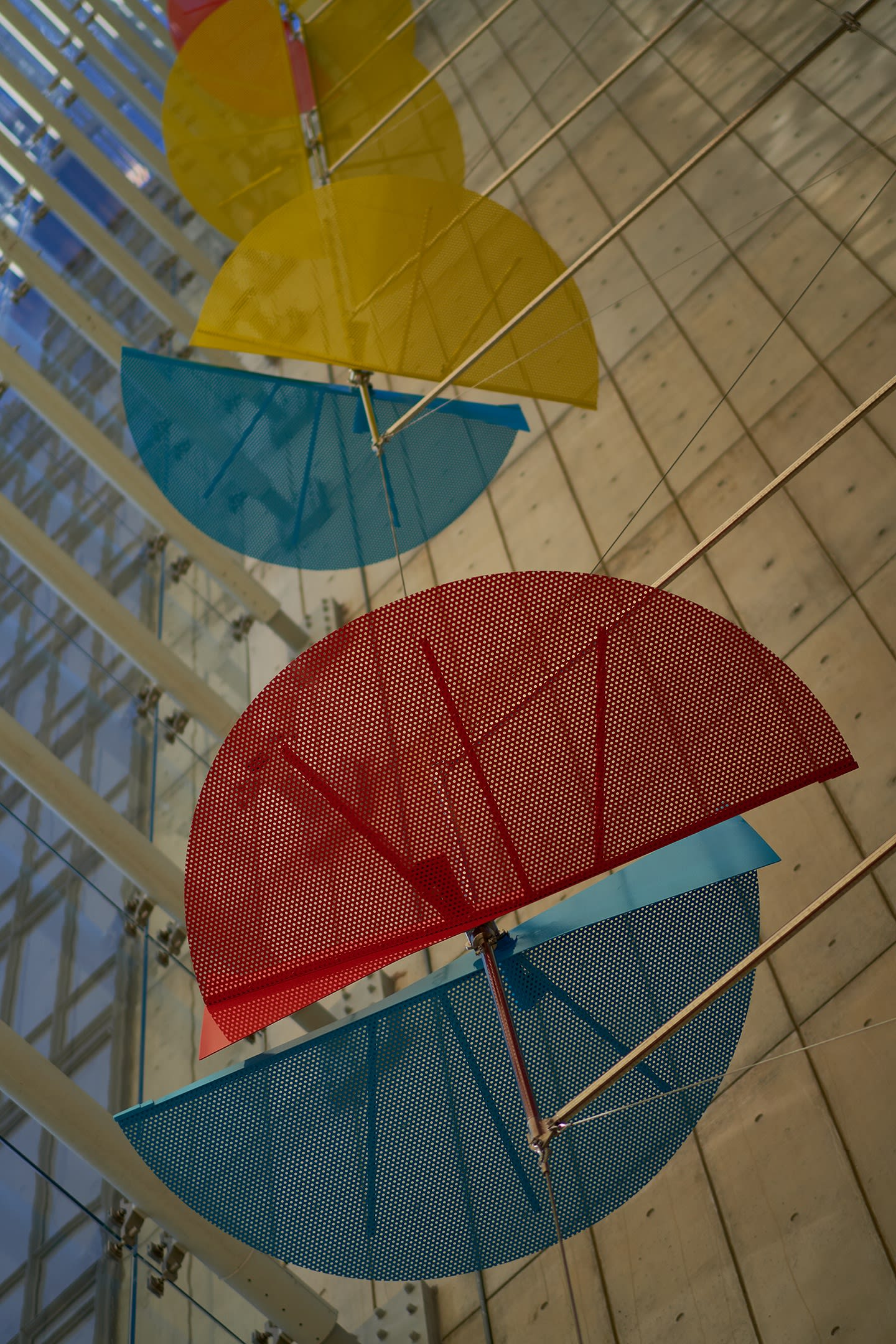 A series of red, blue, and yellow semi-circles, the suspended sculpture is playful, lighthearted, and rhythmic, betraying its vast size. Overlooking the skyscrapers of Manhattan, the semi-circles swing between the towers, basking in the sunlight. Like the wings of a butterfly or the petals of a flower, each sculpture dances harmoniously with the fickle wind. At this first encounter, I felt my heart sway in the wind along with the rainbow leaves.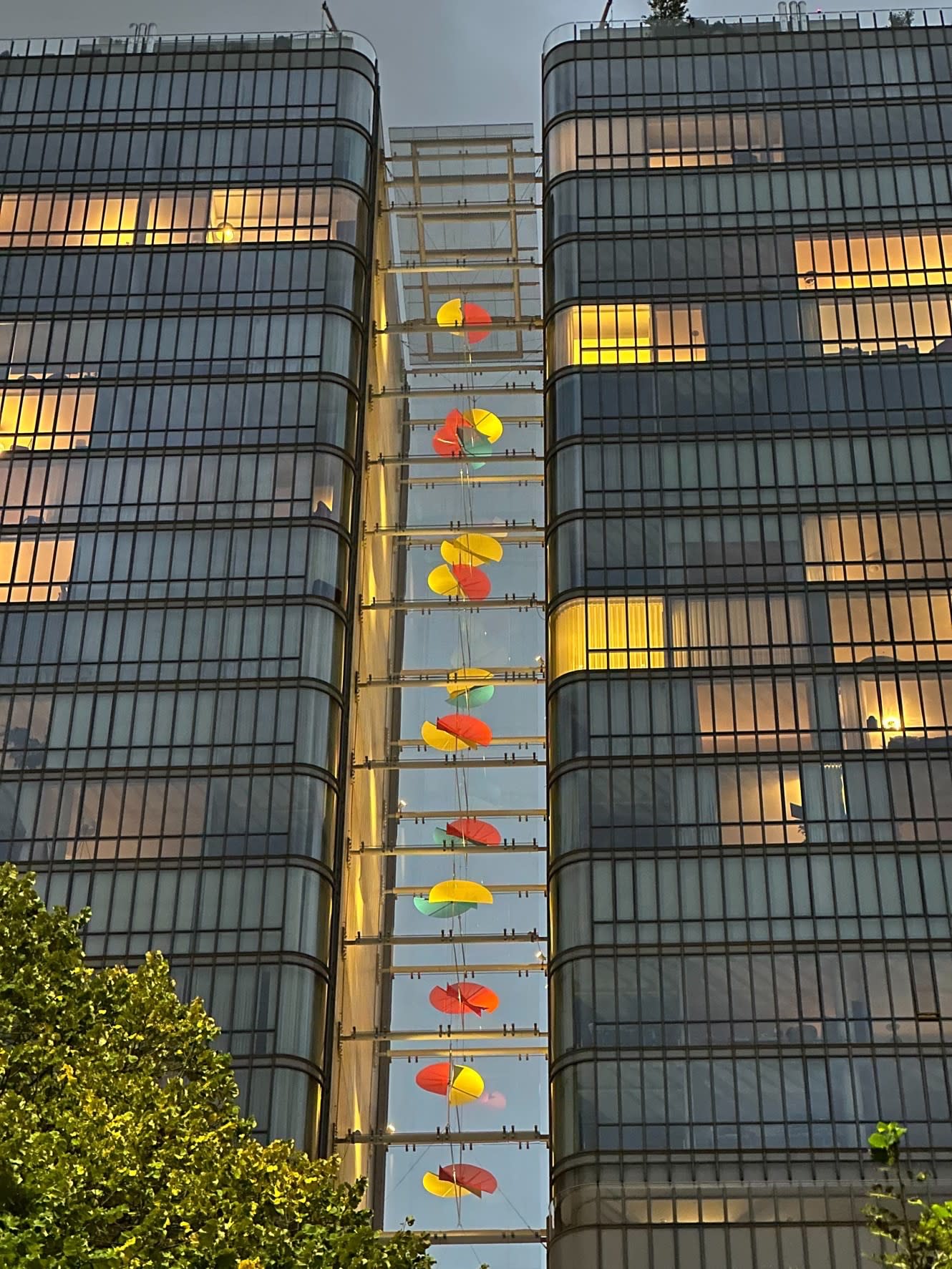 Greater than the sum of their metal parts, Susumu Shingu masterfully sculpts with the wind. Never for a moment are the artist's kinetic sculptures the same, breathing in response to wind and water. They are like all life itself, born and connected to their environment. More than a sculptor, Shingu is also an engineer, picture book author, philosopher, and poet. His artistic vision focuses on the deep ties between plants, insects, animals, and human beings. As if stirred by the mysteries of the sun, stars, space, magnetism, pressure, and other invisible energies, Shingu's sculptures are a medium for communicating with nature. Thinking about his role as an earthling, Shingu's profound mission led to the establishment of the Museum of Wind (Arima Fuji Park, Hyogo Prefecture) in 2014. Recently, Shingu is materializing an "Earth Atelier," which promotes awareness of Earth's interconnectedness in future generations.


Shingu's hymn to the Earth is also expressed in his children's' books: a tree with its roots in the earth, a strawberry with the universe in one of its grains, a spider with its web suspended in the open air, and a whale shark swimming over the horizon. Shingu's sculptures continue moving with the wind all throughout the world still today. Thinking about this makes me happy to be alive. Let us breathe the air with our chests full of life and spiritedly feel the earth with our bodies. May Shingu's sculpted wind reach as far as the eye can see, evoking hope for tomorrow and the future beyond.
Shoko Aono
Ippodo Gallery