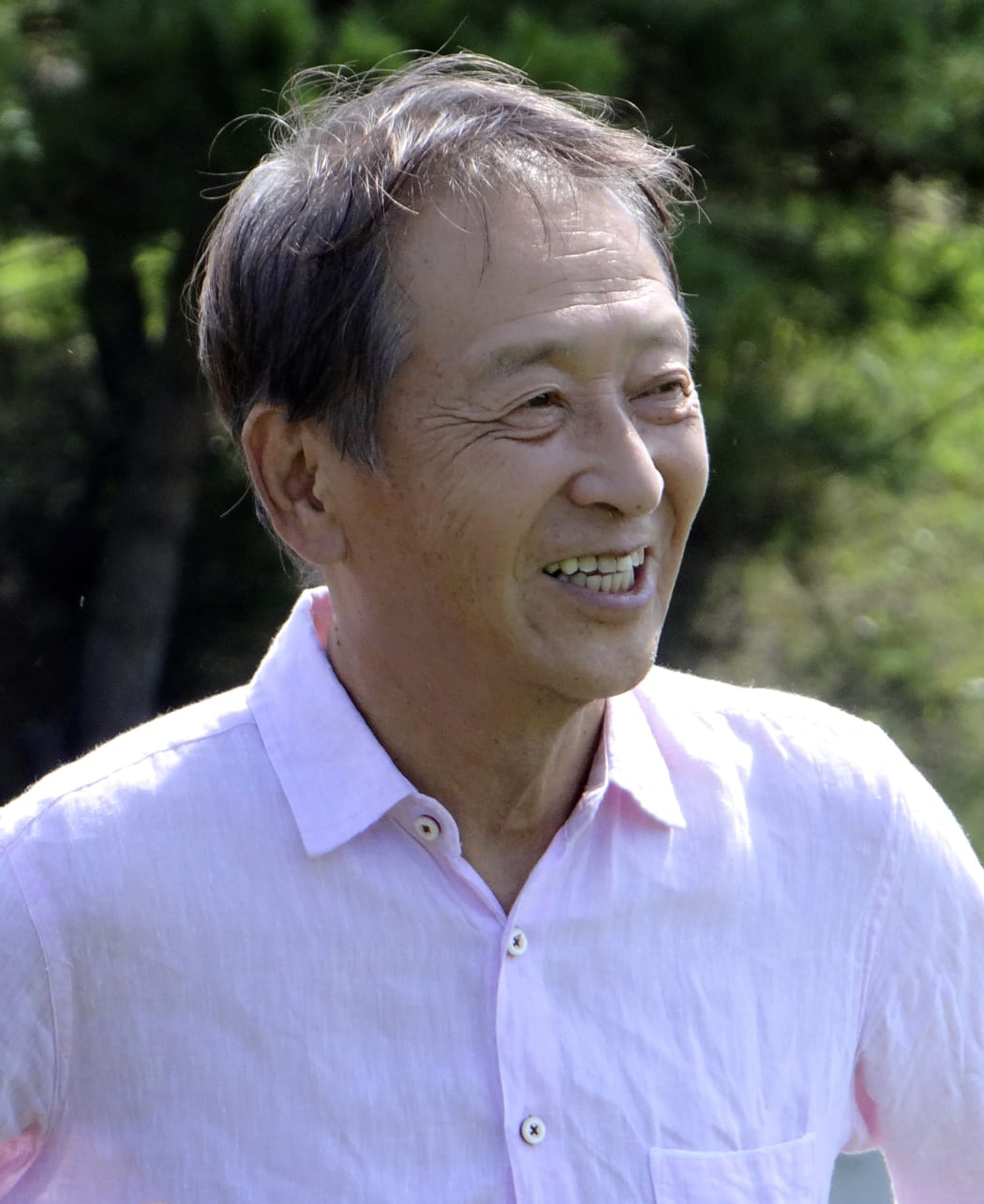 For fifty-six years, the abstract painter turned sculptural engineer Susumu Shingu has reminded audiences that we are part of one world, a shared ecosystem. Though he began his career with a major in oil painting and studied at the Academia di Belle Arti Di Roma on a scholarship from the Italian government, Shingu quickly shifted focus from the work that he had once so admired. At this time, Shingu began to develop the techniques that propelled his outstanding career. His essay, "Born on this Planet," (Susumu Shingu "Spaceship," 2017), tells of the hardships he faced growing up in wartime Japan—homemade creations like a human-powered aircraft and a piecemeal river boat fed his creative spirit then—where he did not have access to the amenities like toys and games we ideally expect are a given for children. These early inventive experiences fostered the infatuation with making things in harmony with the environment that have defined his career since 1966.
Susumu Shingu (1937-present), Moon Boat NY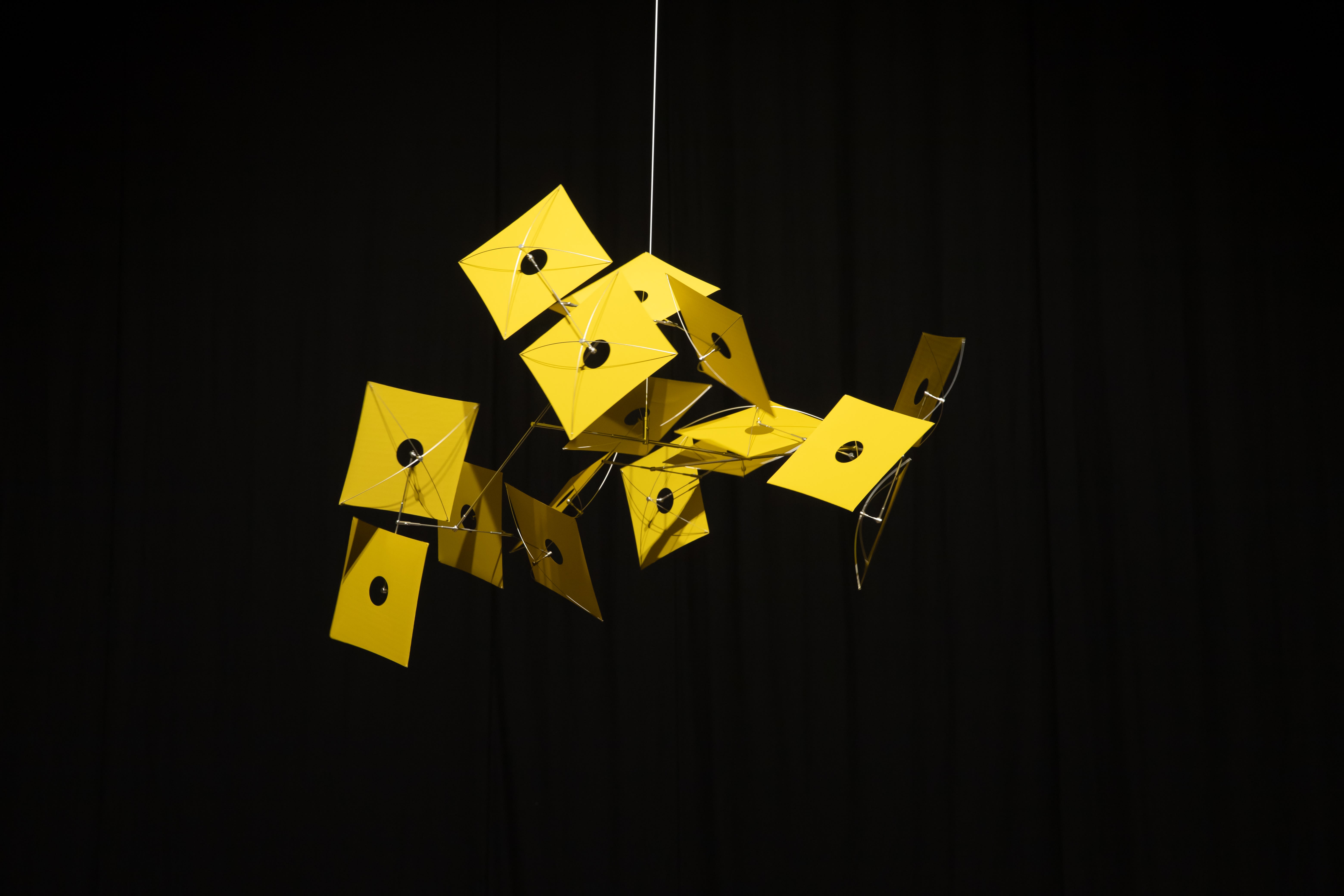 Susumu Shingu (1937-present), Moonlight
Susumu Shingu's sculptures rely on the power of invisible natural energies: water, gravity, magnetism, light and heat, and wind. Featuring eight kinetic works made from metal and fabric, "Sculpting with Wind" at Ippodo Gallery New York is a special celebration of Shingu's first-ever solo exhibition in the United States of America. The artist's earliest sculptures too harnessed the power of wind, and it is this power that inspired Shingu's paradigm shift in medium.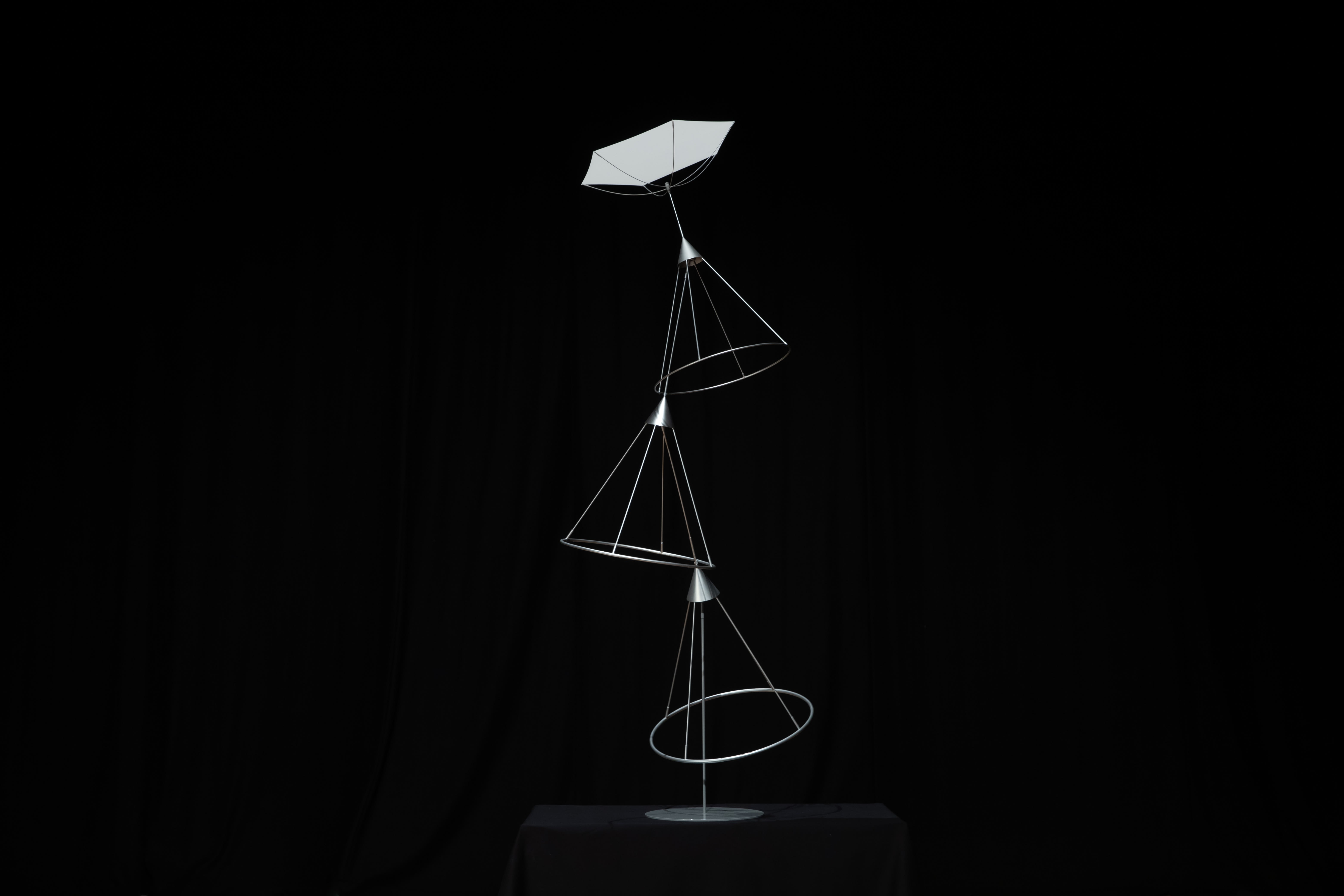 Susumu Shingu (1937-present), Little Flower
Susumu Shingu's long and celebrated career has taken him to the corners of the Earth. His most widely recognized permenant pieces appear throughout Japan, including many prefectural art museums, cultural centers, universities, sculpture gardens, and the Kansai International Airport; at South Korea's Olympic Park in Seoul; court houses, train stations, parks, and high-density urban spaces in the United States of America. Throughout the countrysides and cities of Italy, France, Greece, Luxembourg, Scotland, and Taiwan, they are a reminder that we are all connected. In the words of long-time friend and collaborator, the architect Renzo Piano says of Shingu, "wind is invisible, yet he makes it perceptible, giving it shape."
Atelier Susumu Shingu, Collection Map
Atelier Susumu Shingu, Collection Map: Japan
The unifying message of Shingu's philosophy has spread farther still. His impermanent, 'on-the-road' "Wind Circus" and "Wind Caravan" drew enthusiastic audiences in Mongolia, New Zealand, Brazil, Morocco, Finland, Germany, and Spain. To date, Shingu has published twenty-one books about his works, including many children's books that teach the importance of protecting and appreciating nature. At his WIND MUSEUM in Sanda, Hyogo, Japan, Shingu's ATELIER EARTH hosts traditional theatre, concerts, and exhibitions all centered on earth-oriented morals.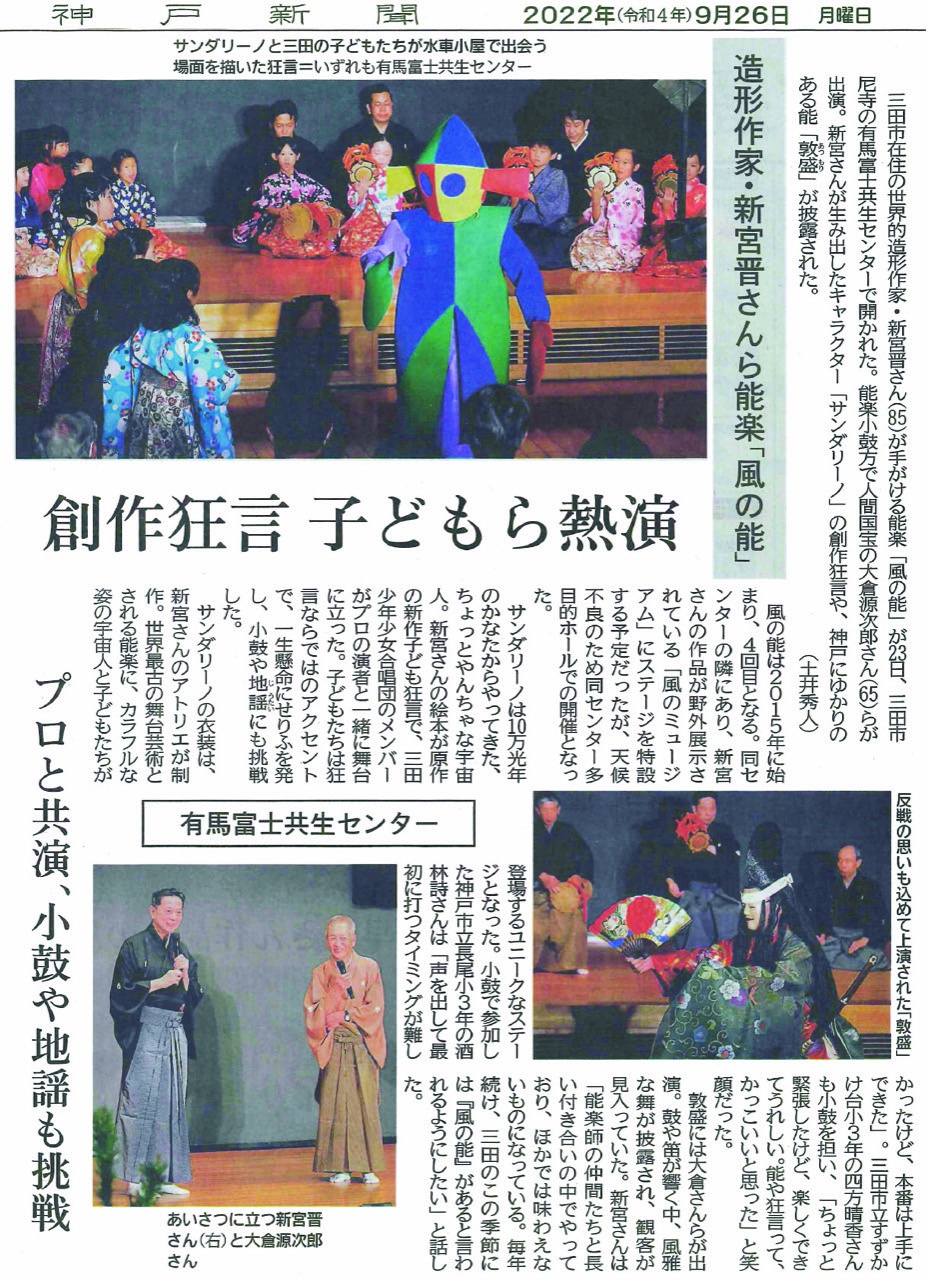 Susumu Shingu (1937-present), ATELIER EARTH Noh Performance (2022)
Susumu Shingu (1937-present), Gift of Wind, Boston Porter Station, USA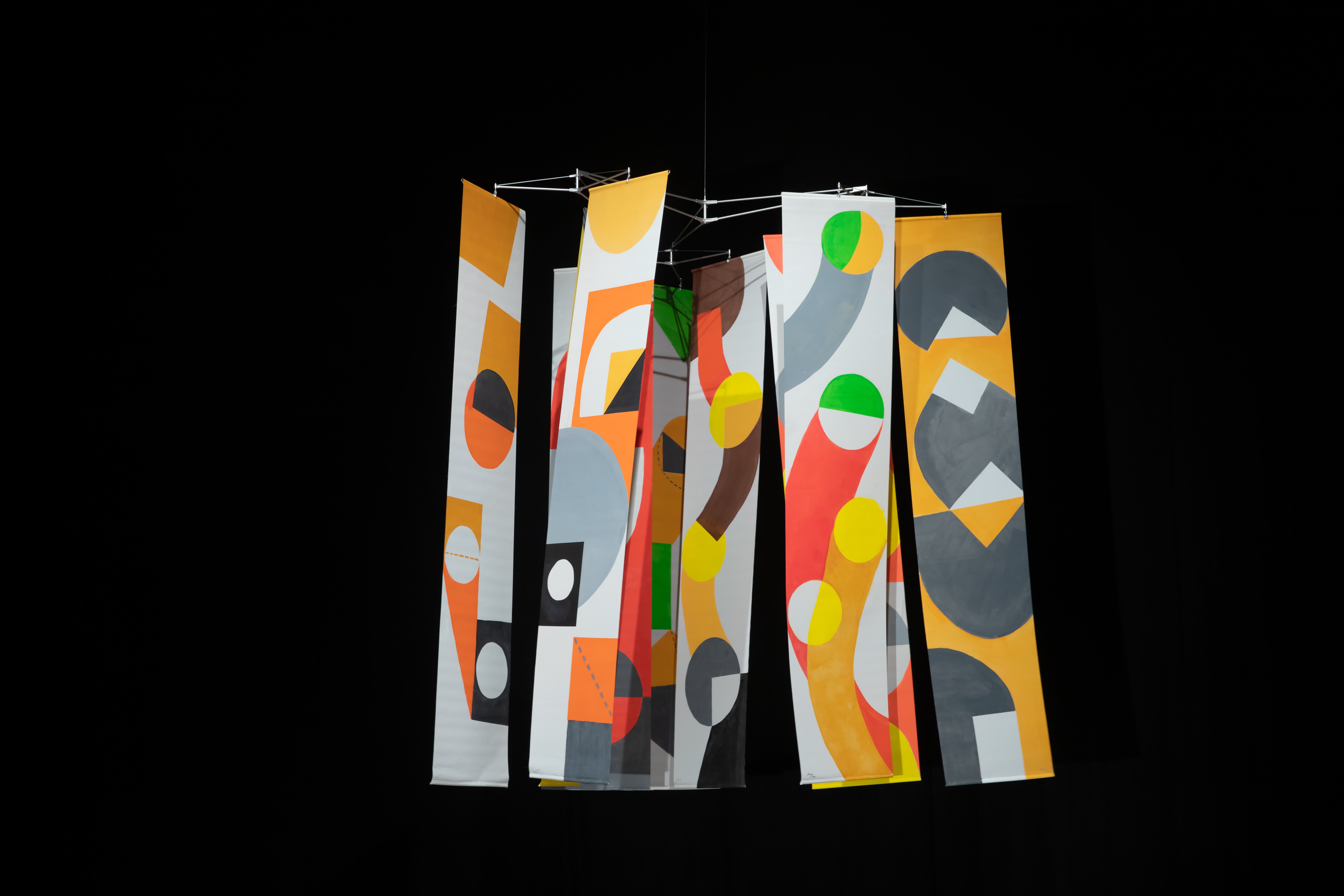 Susumu Shingu (1937-present), Aurora V
Though Shingu's philosophical message is inspiring, the beauty and mechanical ingenuity of his the sculptures themselves are undeniably mesmerizing. Please visit Ippodo Gallery at 32 E 67th Street to share in the majesty of Susumu Shingu's kinetic sculptures, on display until December 29th, 2022.