Yuki Hayama is no stranger to dense, ornate decorative elements, especially when they exist on the surfaces of his work.
The Ten Thousand Flowers motif is one that is used commonly on his pieces. When browsing the exhibition, Garden of Dreams | Porcelain Stories by Yuki Hayama, one can see that this motif shows up in vases, offering bowls and perfume bottles.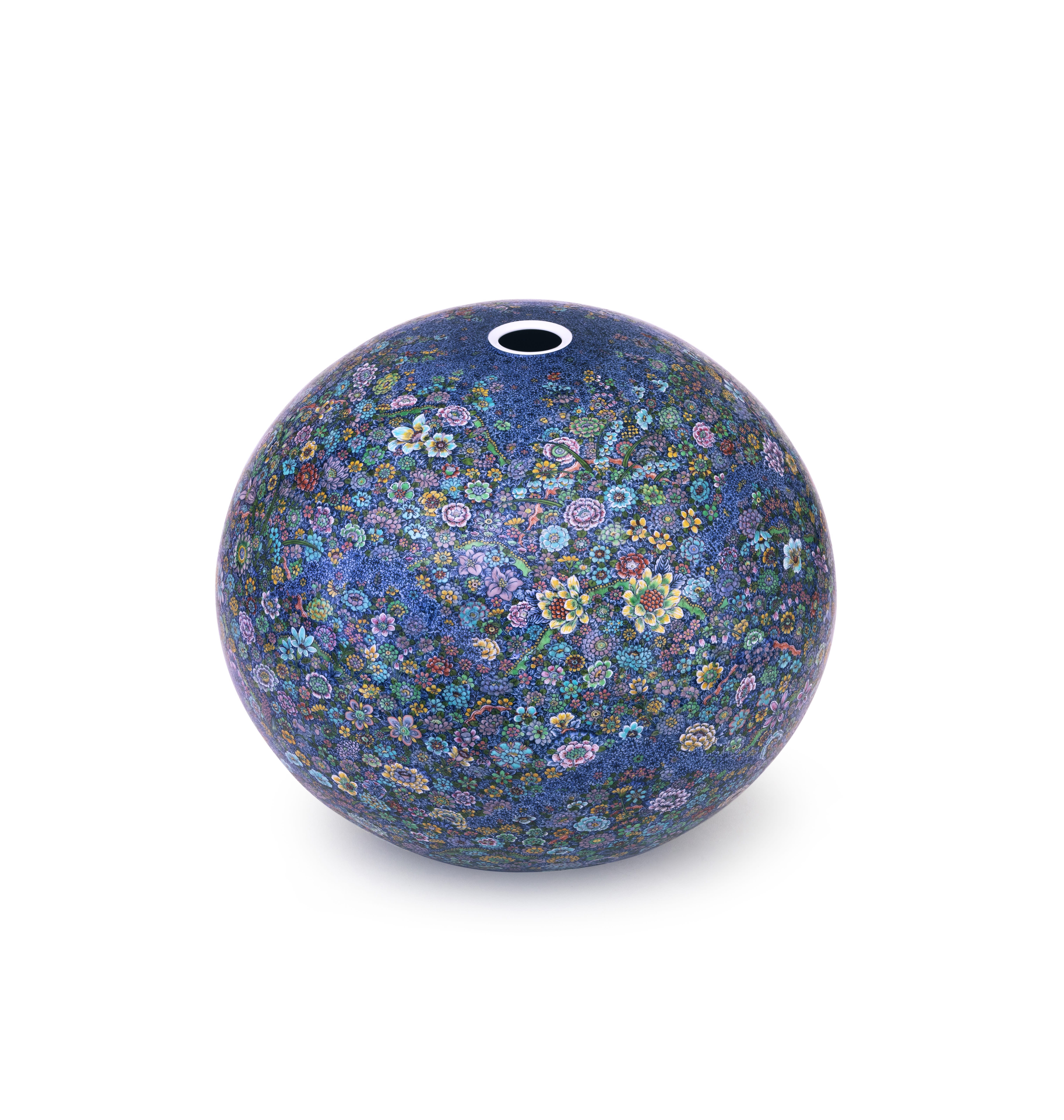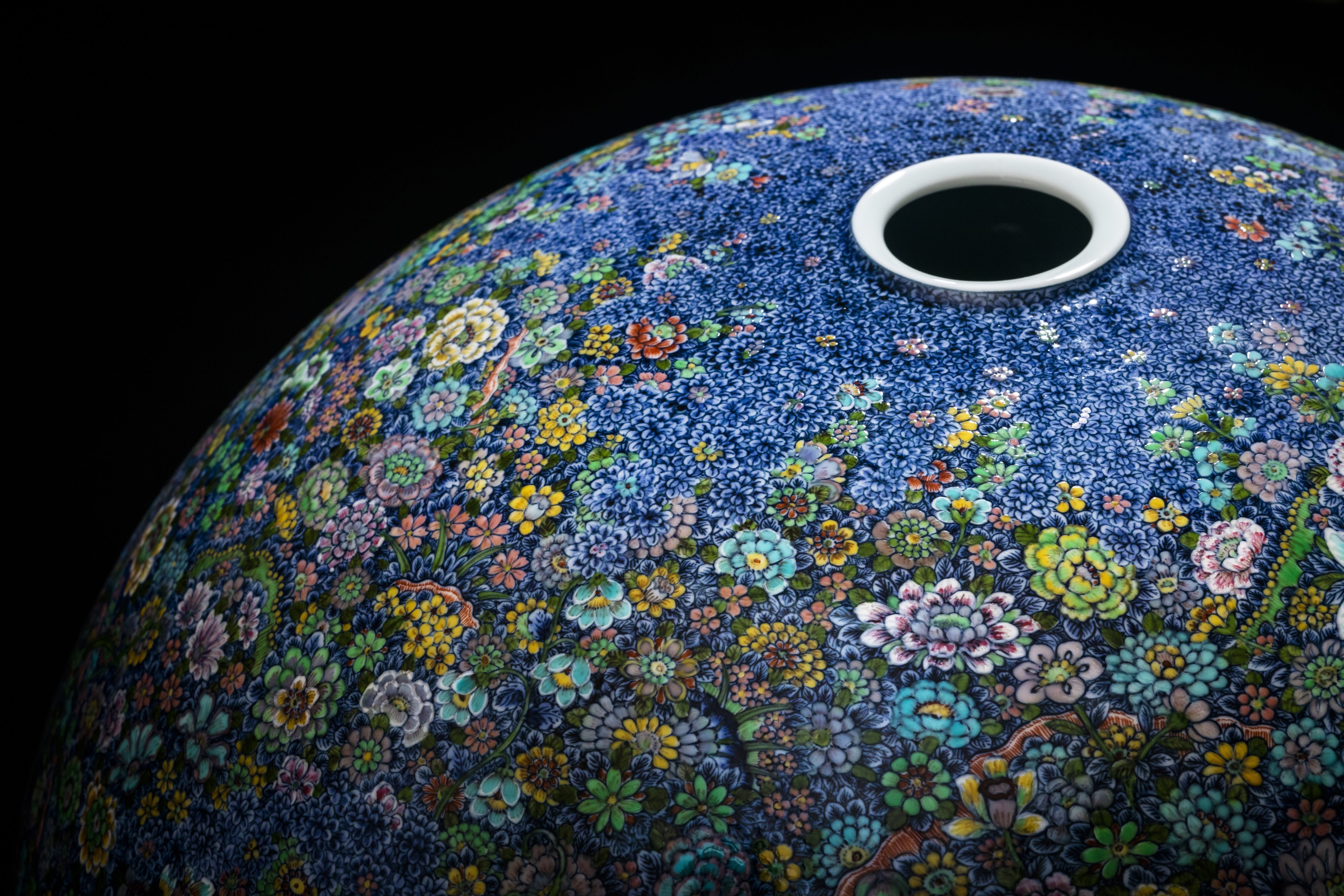 Yuki Hayama Vase: Ten Thousand Flowers
H13 1/8 x W15 1/4 in
H33.3 x W38.7 cm
(C21978)
The lush bed of flowers sits on top of a smooth porcelain surface. Layers and layers of colorants are added by Yuki Hayama, creating depth and brightness. The petals of these flowers seem to be in full bloom, stretching out towards the sun.
The cobalt blue outlines each petal, adding softness and detail to the surface of the work. The flowers seem to be fragrant, brightening the space with patterened elegance.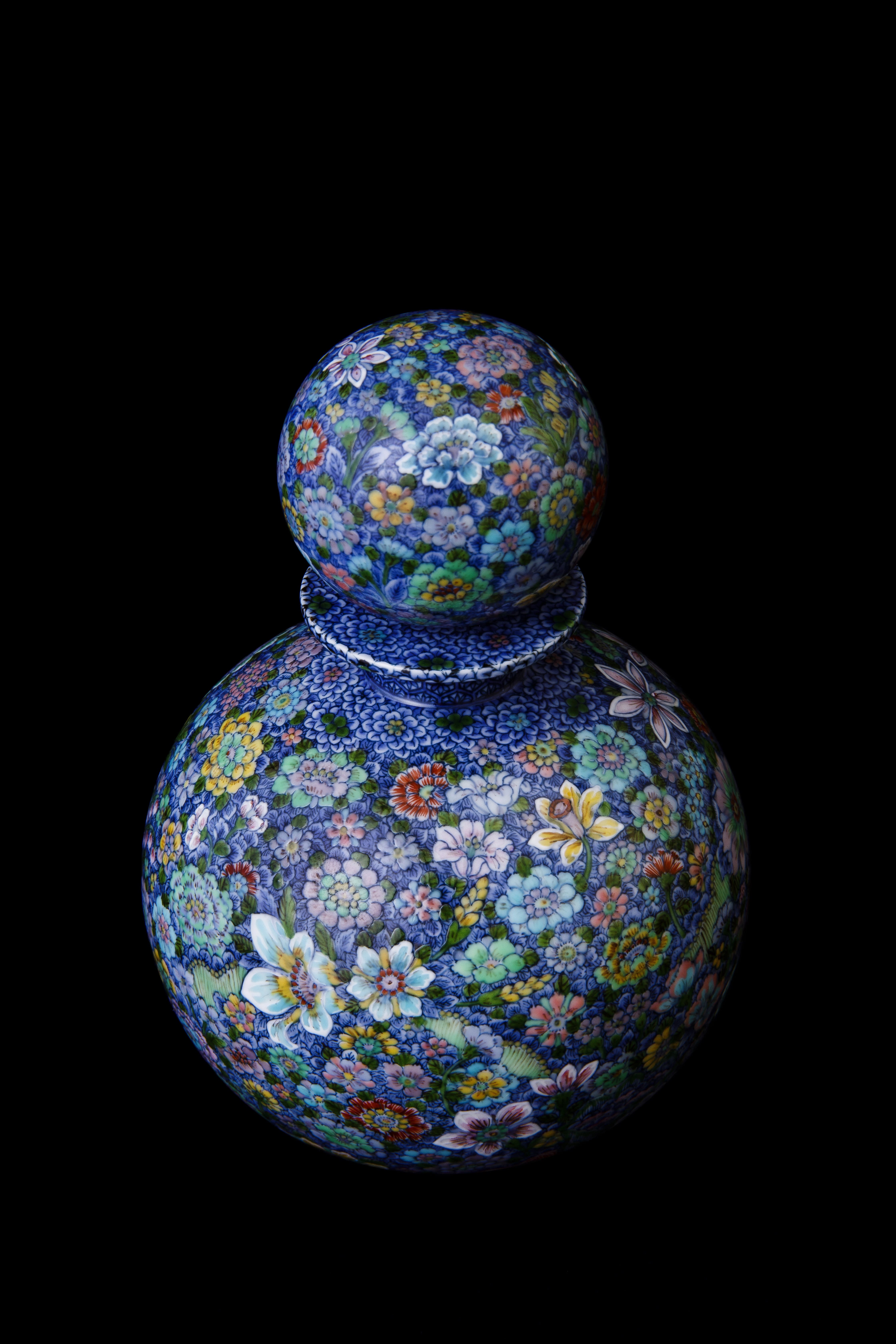 Yuki Hayama Perfume Bottle: Ten Thousand Flowers
H5 x W3 ¼ in,
H12.8 x W8.3 cm
(C21984)
The flowers generously bloom on the surface of the perfume bottle. Wrapping around the form and overlapping on the other flowers. The result is an exquisite work of art that balances decorative elements with simple form.
Yuki Hayama, Offering Bowl with Ten Thousand Flowers
H4 5/8 x W24 ¾ x D5 5/8 in,
H11.6 x W63 x D14.2 cm
(C21977)
"Ten Thousand Flowers is a work that expresses the greatness and beauty of the vitality of plants.
In addition, in order to express the flowers of the four seasons vividly in this work, natural minerals are used as pigments, and firing is repeated with high-temperature flames more than 10 times to express the world of beautiful colors and beauty. Also, in order to express the providence of the natural world, the fallen leaves on the upper and lower sides are drawn. The season when beautiful flowers bloom is finite and precious, and even if it decays and the body disperses, it becomes fertilizer, and the next year, beautiful flowers will bloom. Like the blue earth, this work wishes for the mystery of life and the coexistence of the natural world and human civilization."
Yuki Hayama
The following 128 kinds of flowers are drawn: