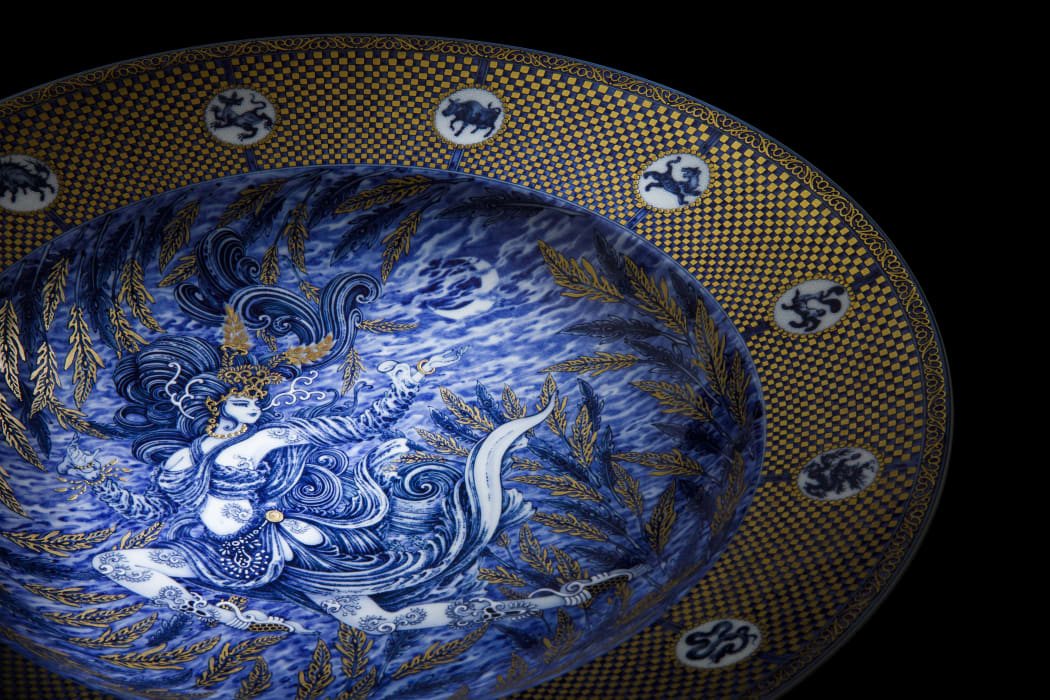 Yuki Hayama's Goddess of the Moon is a large serving plate decorated meticulously with the cobalt and gold luster.
The geometric, checkered patterning along the side of the plate is completely symmetrical, the panels of checkers, interrupted by the medallions of zodiac characters, are precise and similar in size, shape, and repetition.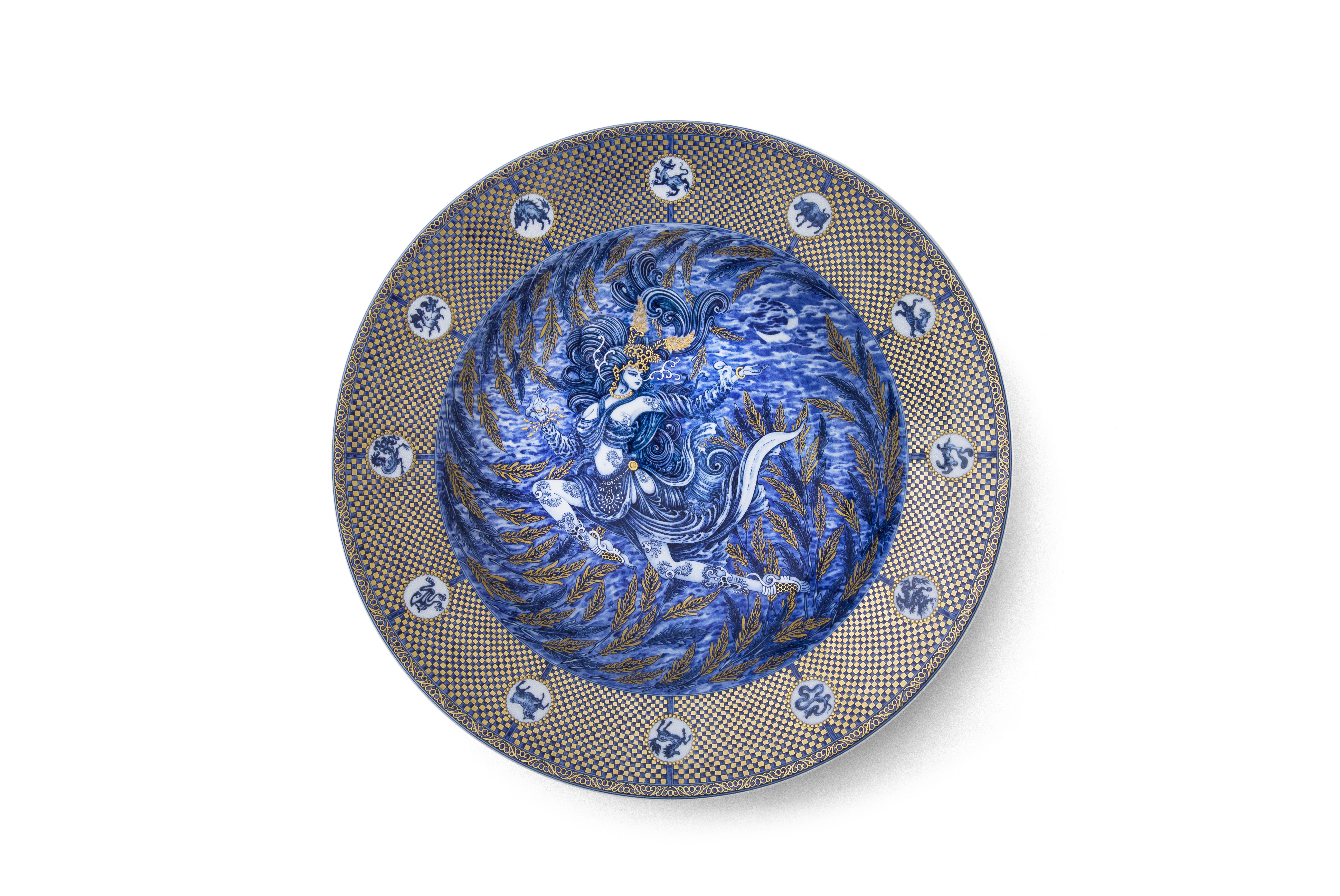 These medallions represent the 12 animals of the Chinese zodiac. On the plate, these animals symbolize the flow of time and placed at certain angles around the plate, the medallions remind us of the hours on a clock, the months in a year.
This repetition of pattern is interrupted by the central composition of the plate. The wash of cobalt blue mimics the flow of water, fog, or wind. The cloud-like forms of the background are organic and free, they feel as if they are in flux, continuously moving and drifting in the background.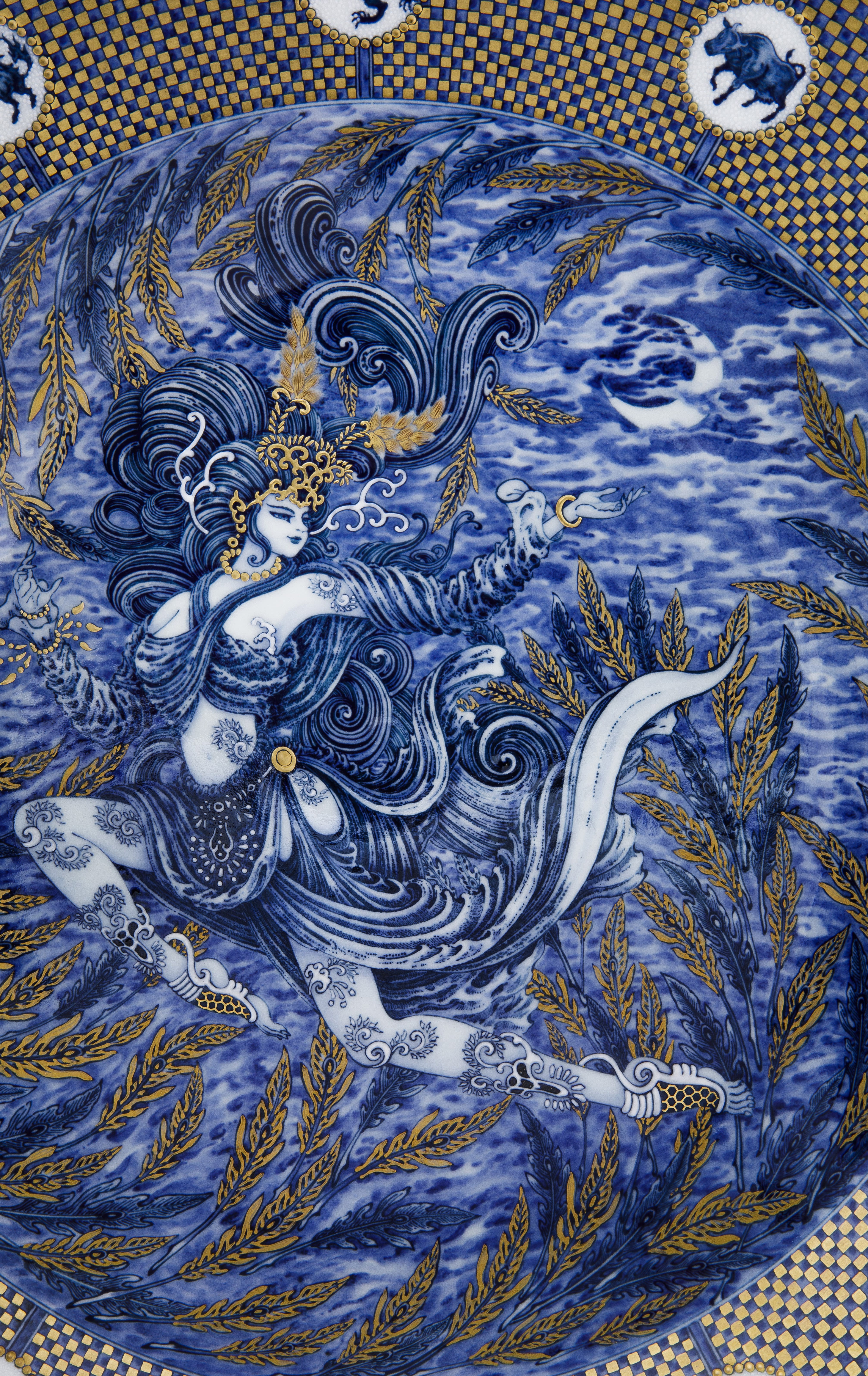 The main character of this work is the Goddess of the Moon. Central and focused on the piece, she seems to jump or lightly float on the surface of the plate, being carried away by the dense cobalt fog.
Her form is exquisite and her hair, clothes, adornments, all seem to elevate her sense of grace and class. The gold necklace sits gently, almost levitating, on her neck. The feathers of her headdress seem to mirror the foliage around her.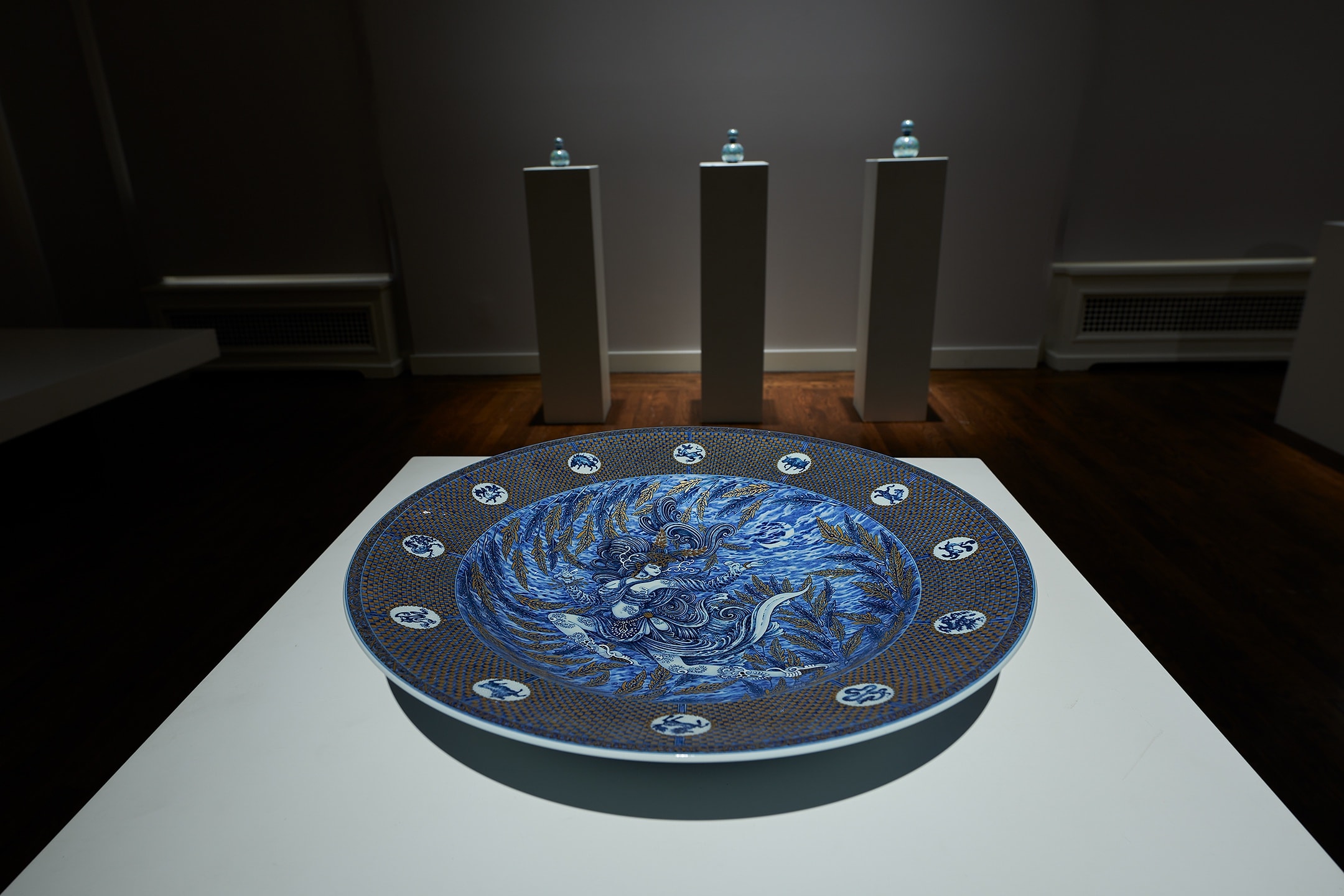 Constantly researching the histories of the ancients, Yuki Hayama looks to Chinese and Greek mythology for inspiration and it is through their tales of goddesses that live on and represent the moon that he derives this character from. The main character illustrated on the piece represents beauty and solitude. Yuki Hayama's Goddess of the Moon is a heroine of the darkness, a symbol of light and spirit.
Gold and blue wispy leaves add movement to the frame of the composition. Each detail is intricately painted on by a brush. With proper planning and attention to detail, the lines are firm and sharp and the colors are crisp and bright.
This plate was coated multiple times with layers of cobalt oxide and finally, with added details of gold on top of highlighted moments (such as the headdress and the jewelry), the illustrations become multi-dimensional and almost extend to our physical space.