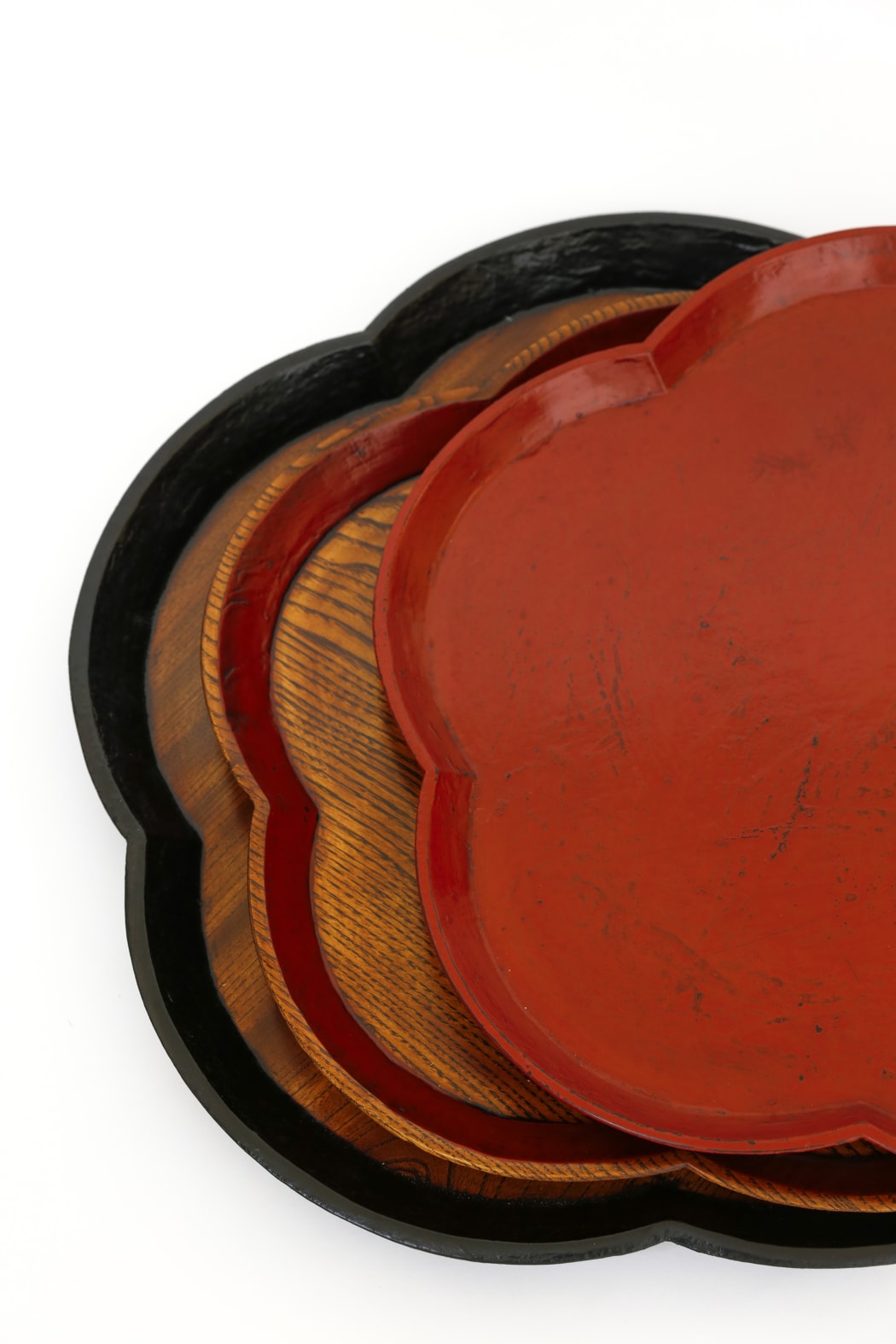 Matsuzaki's urushi lacquer works consist of 400 to 500-year-old zelkova, horse chestnut or chestnut timber that has been carved, and then given numerous liberal coats of natural urushi lacquer. Through them, we can experience the joy of the wood itself. Lacquer dates back to the Jomon Period (14500 BC to 1000 BC). Lacquerware is also known as japan, in the same way, that china is used for porcelain. This demonstrates the vital historical significance that lacquerware holds in Japanese art.
Matsuzaki is unusual today in that he uses only pure, Japanese urushi lacquer, which is of the highest quality and is prized for its color and sheen. His containers are reminiscent of ancient ritual utensils, finished in a primitive vermillion coloring. These nostalgic, yet original forms, grasp the heart of the viewer. The rough texture of the surface is covered in multiple coats of urushi lacquer, possessing a warmth like that of human skin. His works attract people and encourage touch. These handmade works that Matsuzaki hopes will 'live for 1,000 years have a universal appeal that is particularly rare in artworks today.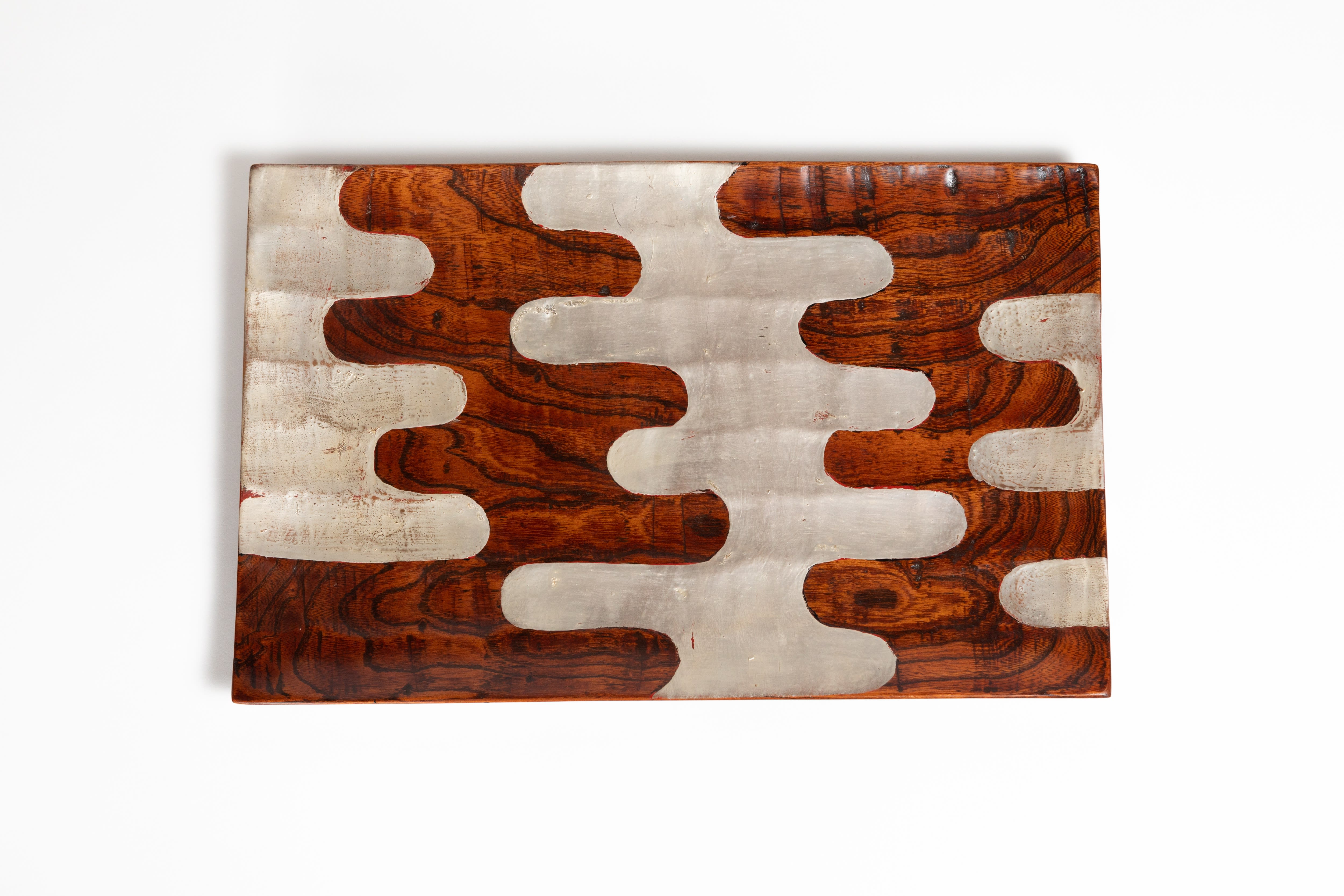 Born in 1944, Tohru Matsuzaki is the eldest son of the Nihonga-style painter and dyer, Shu-ki Matsuzaki. His grandfather, uncle, and cousin were both academics, specializing in oriental art and culture. From an early age, Matsuzaki became absorbed with baseball, devoting his youth to the mud and sweat of the ballpark. He enjoyed playing with wood since childhood, but it was not until he was twenty-nine that he first came in contact with lacquer.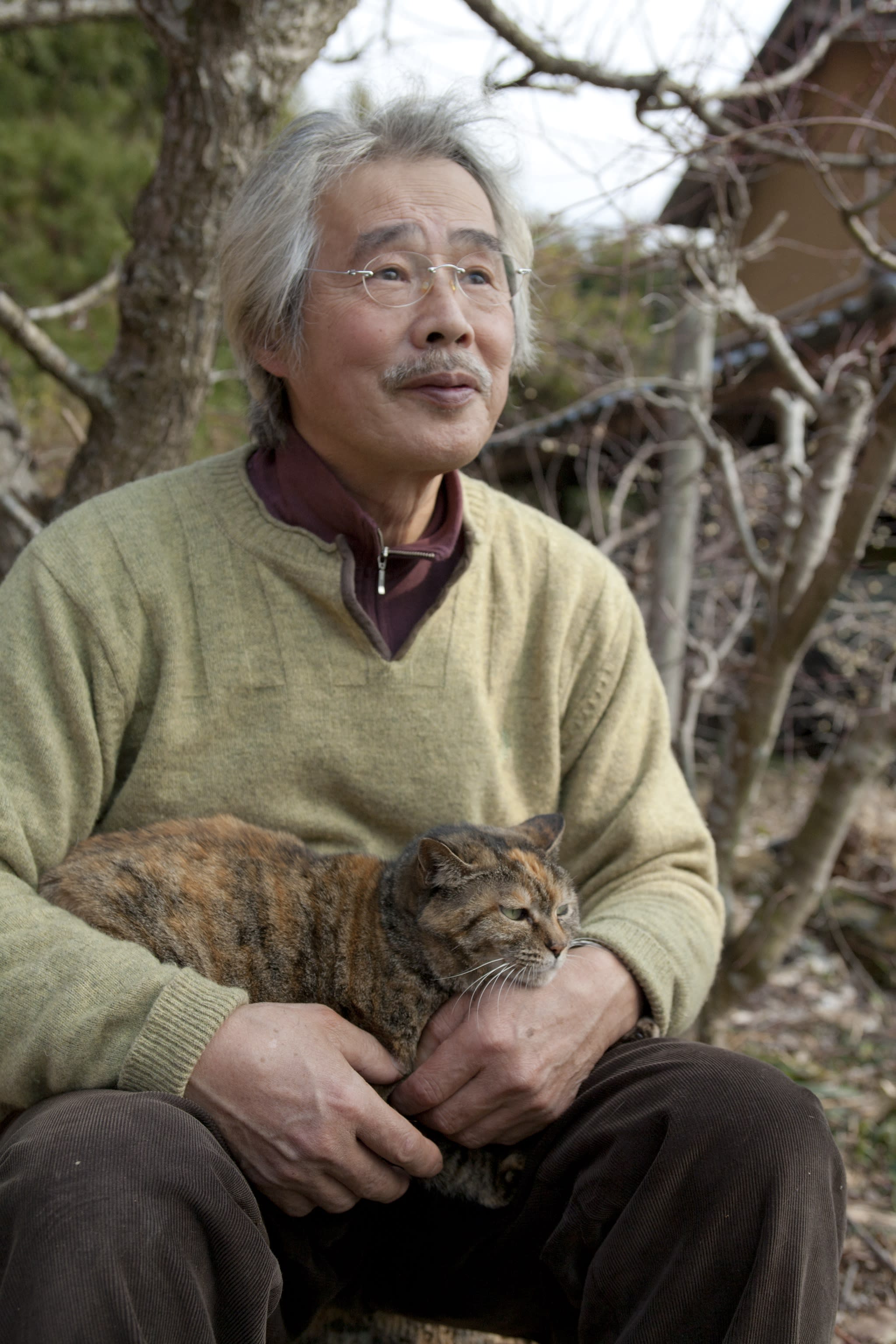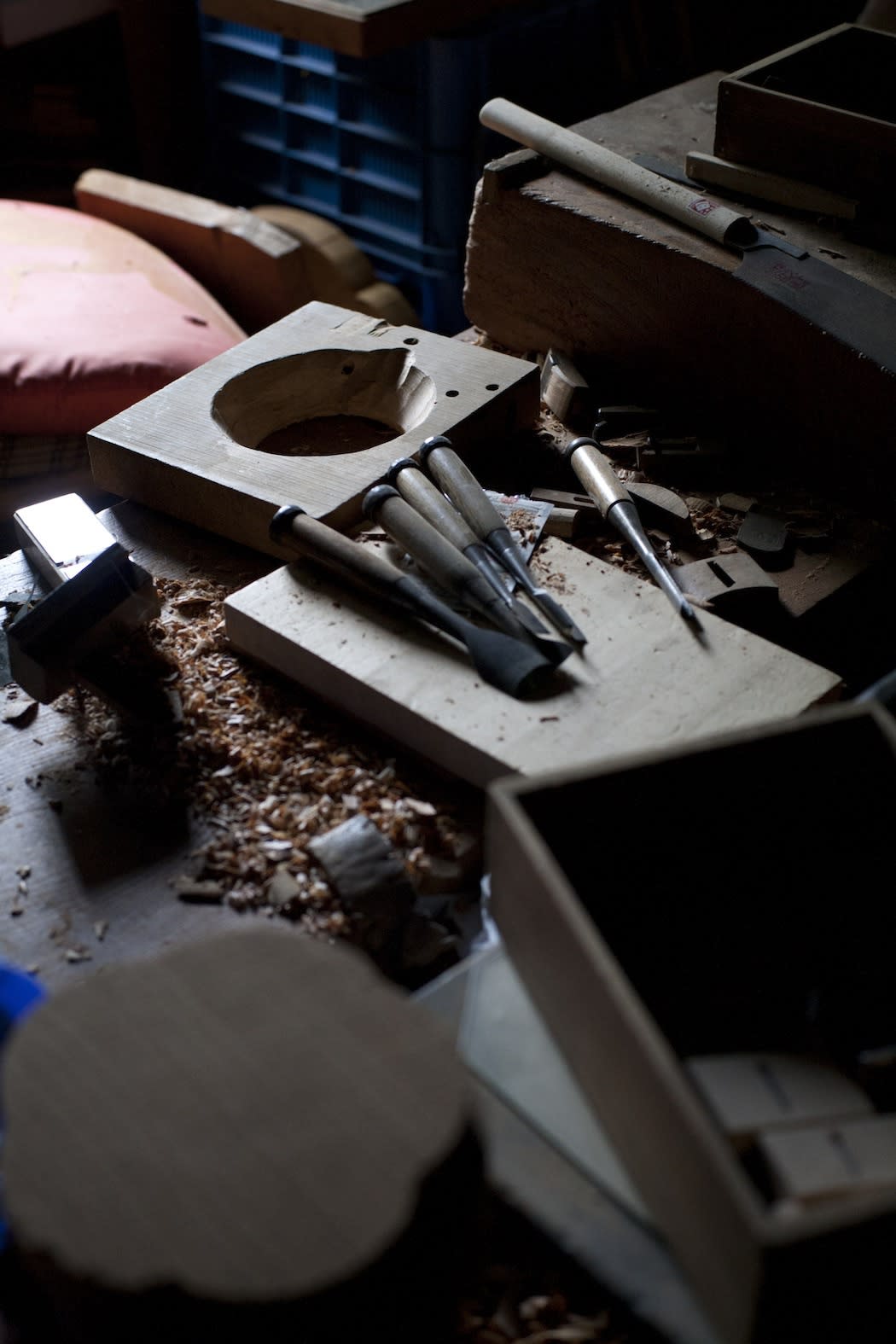 A year later, Matsuzaki started craftwork through the influence of the late potter and Japan's 'Living National Treasure,' Tatsuzo Shimaoka. He would then open a studio in a town adjacent to Mashiko in Tochigi Prefecture, home to the Mingei (folk craft) movement's famous potters, Tatsuzo Shimaoka Shoji Hamada. It is here where he devotes himself to his bold and unique wood/lacquer craftwork.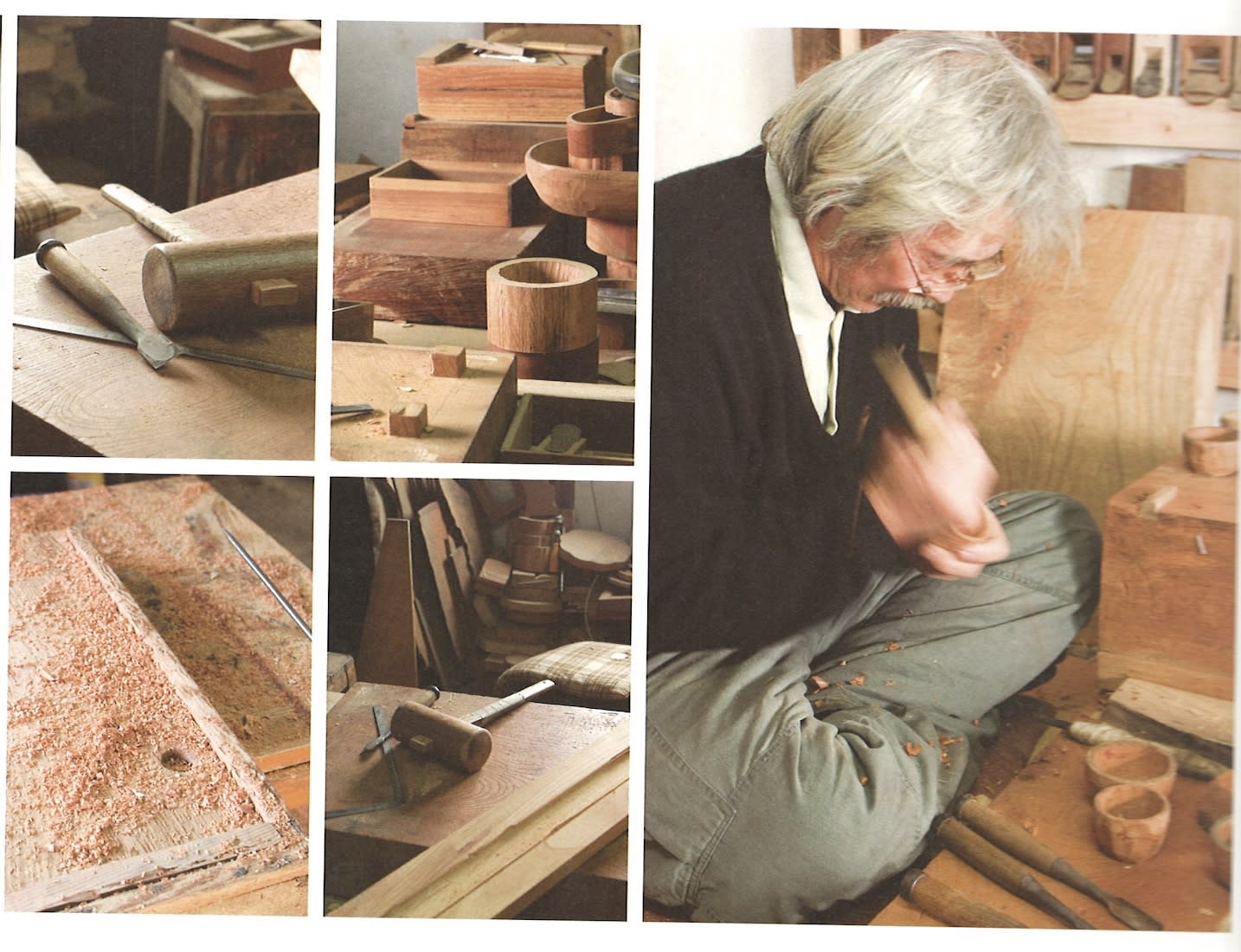 He says, 'Mankind has known the value of wood and lacquer for over ten thousand years. I felt that I wanted to use these to make something in a present continuous form, something that could be used, but which would also be appreciated universally for its beauty.' He uses only the best quality timber that has been allowed to dry for over twenty years to ensure that it does not warp. Grasping a chisel in his large hands, he cuts the wood away, carving out the form, stroke by stroke. All of his works are hewn from a single block of wood. Even the tiny feet on the base of the trays are carved out and not added later. He does not use a lathe; instead, he prefers to use a chisel, even carve out his tea bowls' feet. He then coats the wood in urushi lacquer, applying approximately twenty coats. Under the vermillion, there is black, and under the black, there is more vermillion. When the work is sanded down in the final stages, the base colors show through. Layers upon layers of lacquer create a beautiful effect similar to that of negoro lacquer ware or Korean Joseon Dynasty lacquerware. His bold brushstrokes create a textured unevenness in the surface opposite the delicate work of makie lacquer. The more the object is handled, the more its appearance will mature, giving birth to an even more excellent impression of strength. Each of Tohru Matsuzaki's unique works takes anywhere from one to five years to create.
To see Matsuzaki's works is to want to reach out and touch them. Each piece embodies his physical nature formed through his involvement with baseball in his youth, combined with the literary mentality that he inherited from his academic family—overflowing with passion and intellect. The sternness with which he uses his great physical strength to drive the chisel into the wood, and the gentleness with which he converses with his materials, produce conflicting energies that may be said to come together in the form of innocent prayer.
The works contain a wildness but are not crude. On the contrary, they possess quite a cultured presence. In ancient times, we lived in the forests together with the trees. Matsuzaki's woodcraft awakens primitive emotions within us: the desire to touch and the joy of living, recalling ancient memories. Moreover, each of his works will live for 1,000 years. Matsuzaki uses wood and lacquer to transcend this extended period,
continuing to carve another new romance today and every day.