Shiro Tsujimura, Red Tea Bowl C17602
Red iron oxide is a very common colorant that is found in ceramics. Iron oxide glazes are usually very difficult (and messy) to work with due to their fluidity and difficulty to control.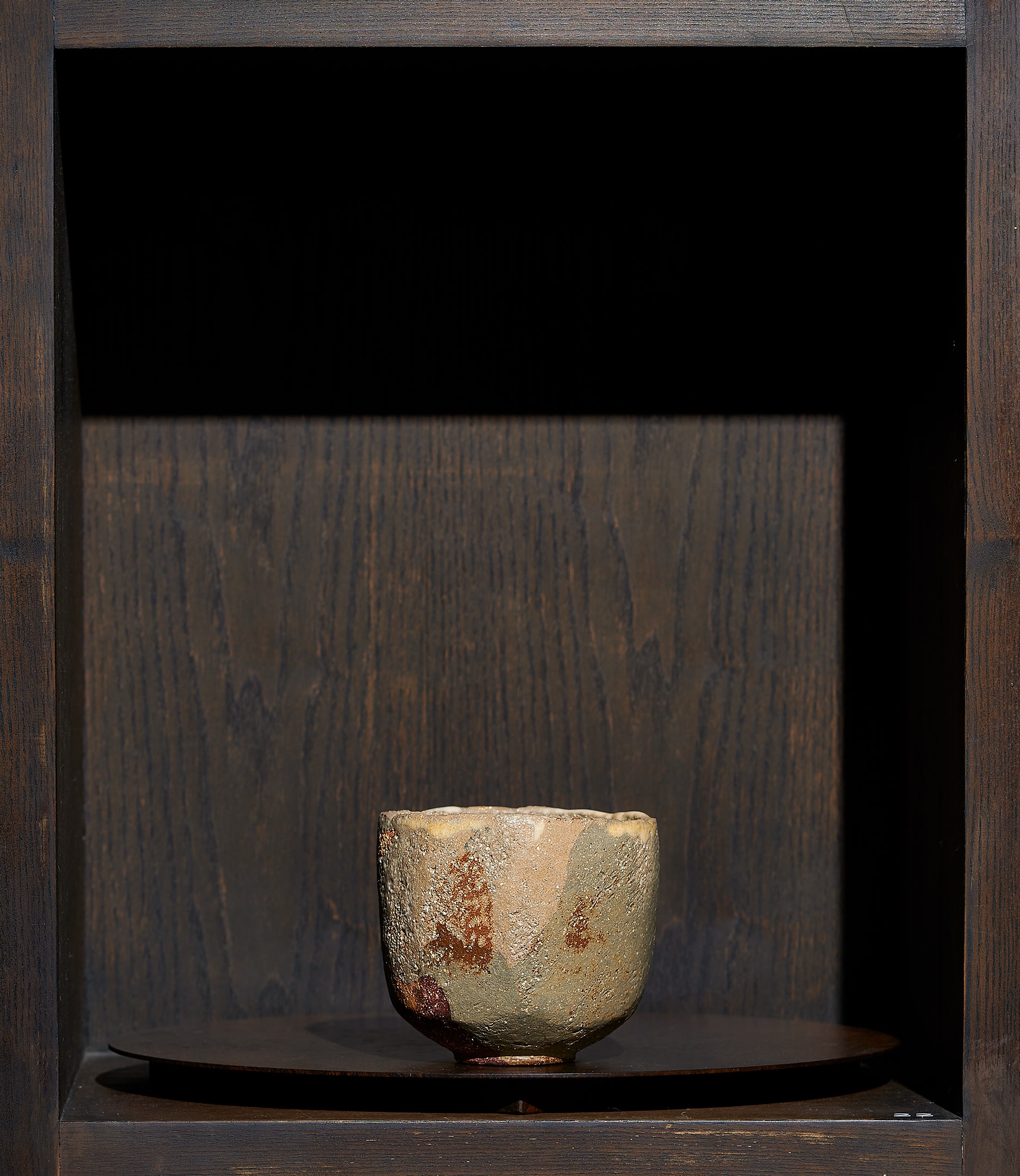 Mokichi Otsuka, Tea Bowl C20120
During firing, all irons normally decompose and produce similar colors in the glazes and clay body. These colors all depend on the percentage of iron oxide that is present in the clay body, the more iron oxide in the glaze, the darker the color it will be.
Mokichi Otsuka, Tea Bowl C20121
Red iron oxide is available in many different shades from light bright red to a deep dark maroon.
In oxidation firing, the red colors are brighter and in a reduction firing, the iron oxide becomes a more earthy tone.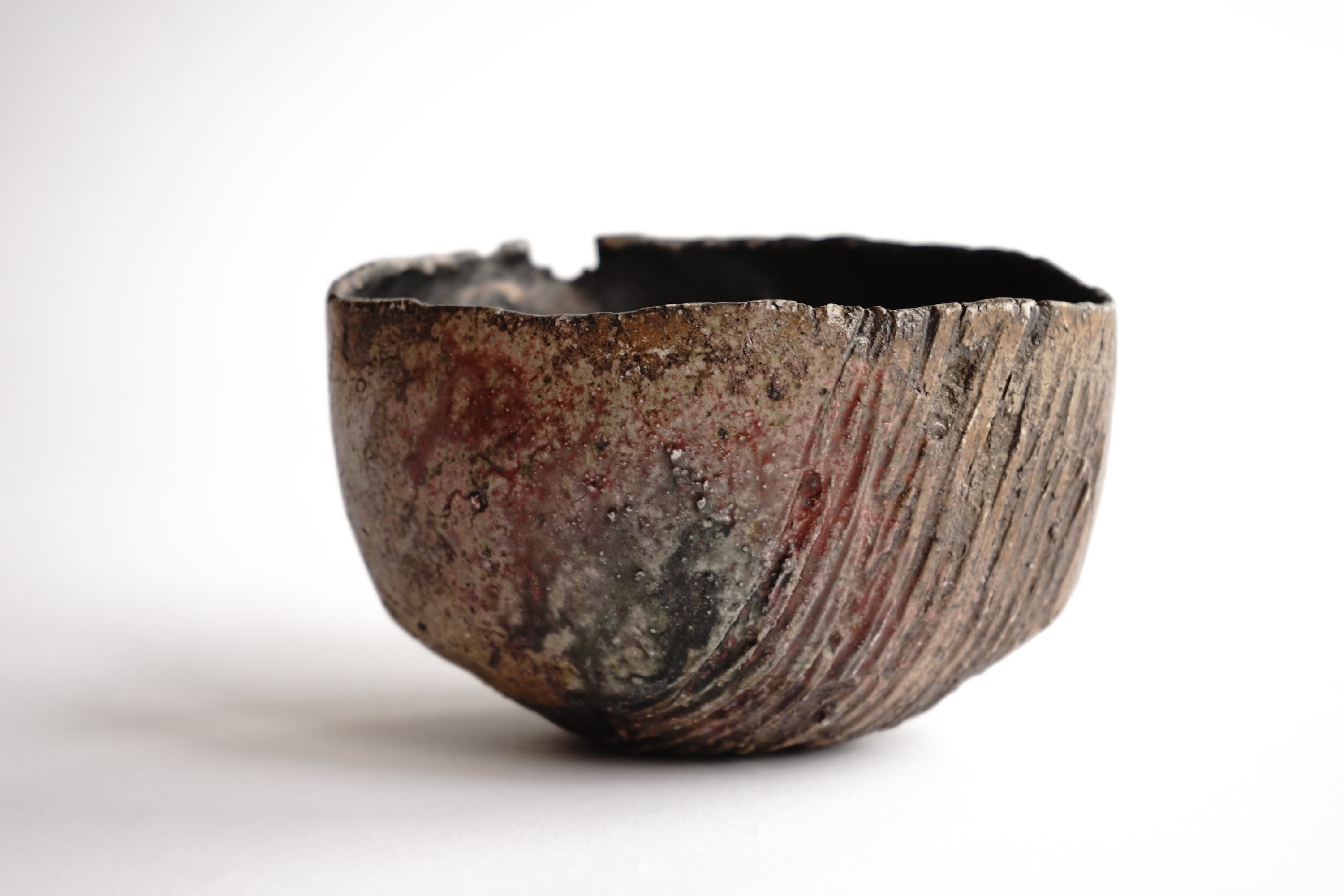 Yukiya Izumita, Flake Tea Bowl, C20392

The iron can become very refectory and produce a metallic glaze, this is common in a lot of reduction firings especially with the addition of a glaze. A variation in color can also be achieved by glazing unevenly or on a textured surface so that theres thinning at the edges and thickening in the recesses.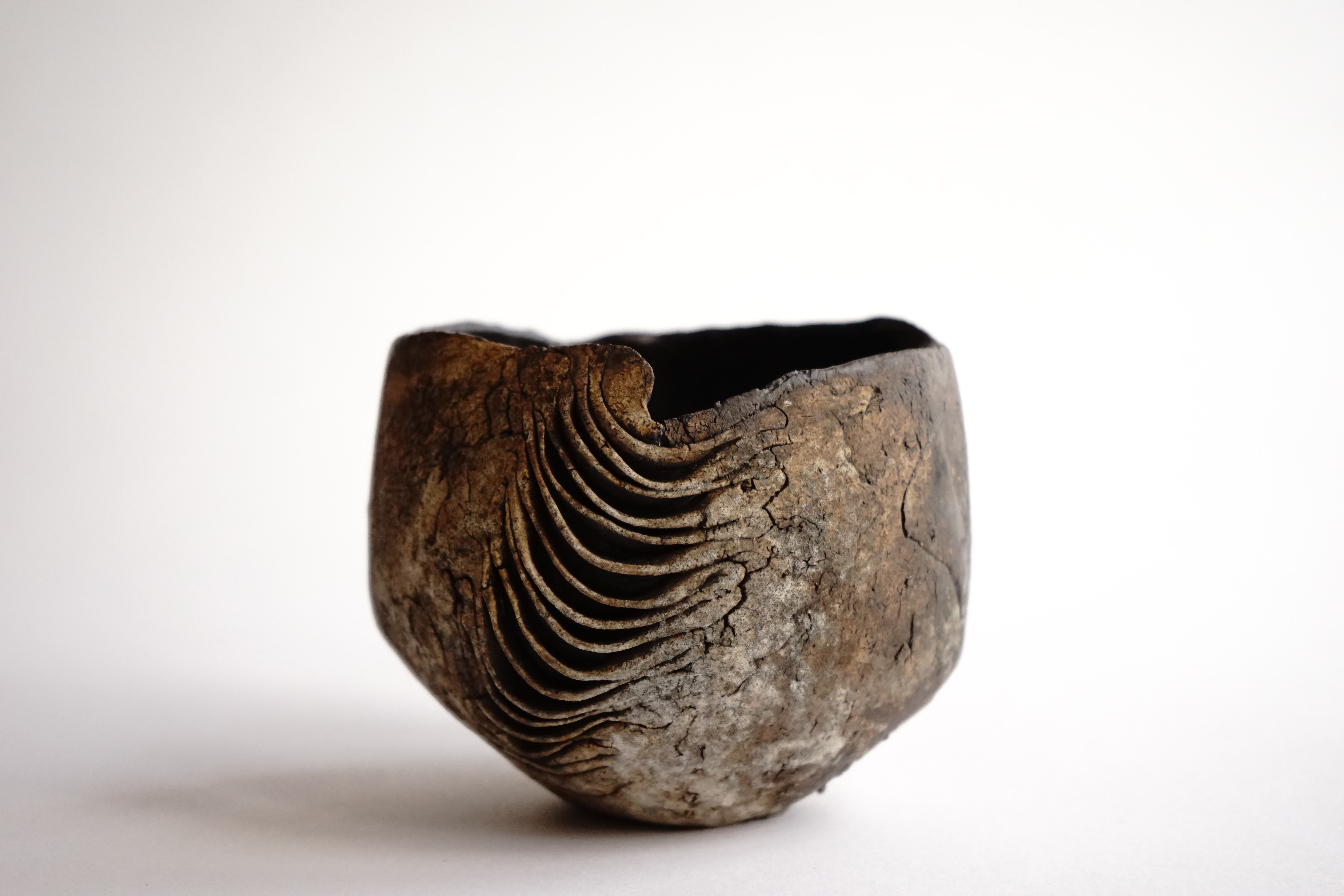 Yukiya Izumita, Sekisoh Tea Bowl, C20485
A great source for the relish browns of stoneware is iron oxide and it is primarily responsible for the well known reddish orange of terra-cotta clay bodies.
Red iron oxide is also familiarly used in celadon glazes, at a low percentage, to create a soft red color.

When mixed with cobalt, the colors can range from light purple to dark red.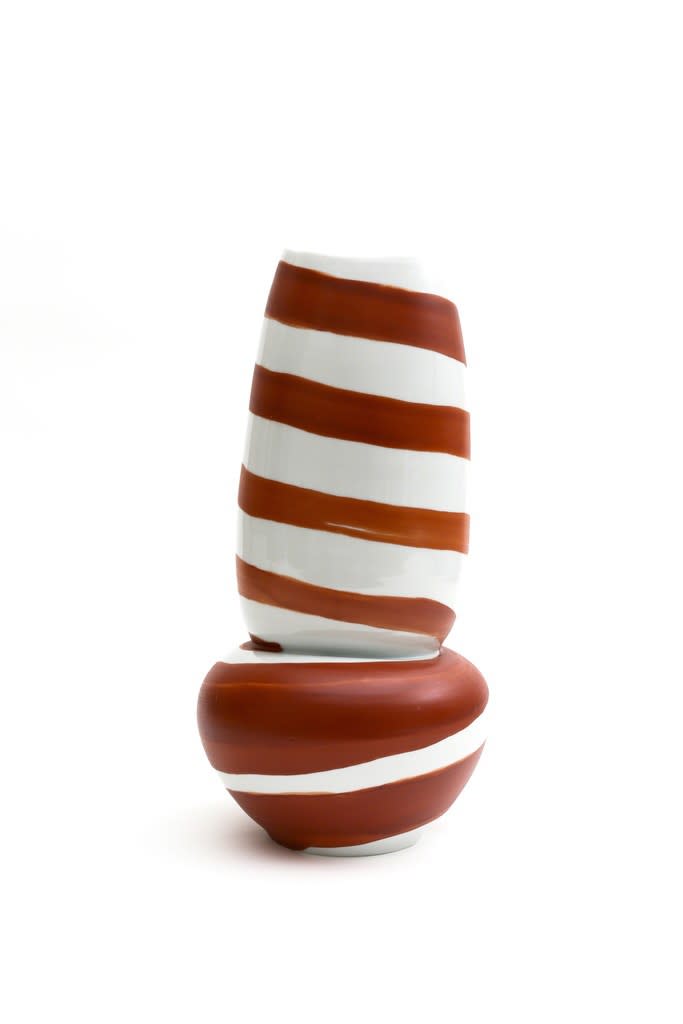 Ken Akaji, Spiral Vase, C14340
Some artists use red iron oxide for decoration, as it is a mineral, they can add their clay base and use it as a slip *a mix of colorant and clay body to create illustration. Ken Akaji is one of our artists that uses Bengara, a specific type of inorganic mineral, red iron oxide on top of a porcelain clay body for a dramatic effect. Inorganic red iron oxide is modified to produce the red color without being too dramatically effected during a high temperature firing, it is more alike an underglaze.
For a larger range of ippodo gallery works that exhibit an iron oxide clay and glaze, please contact us for more information!